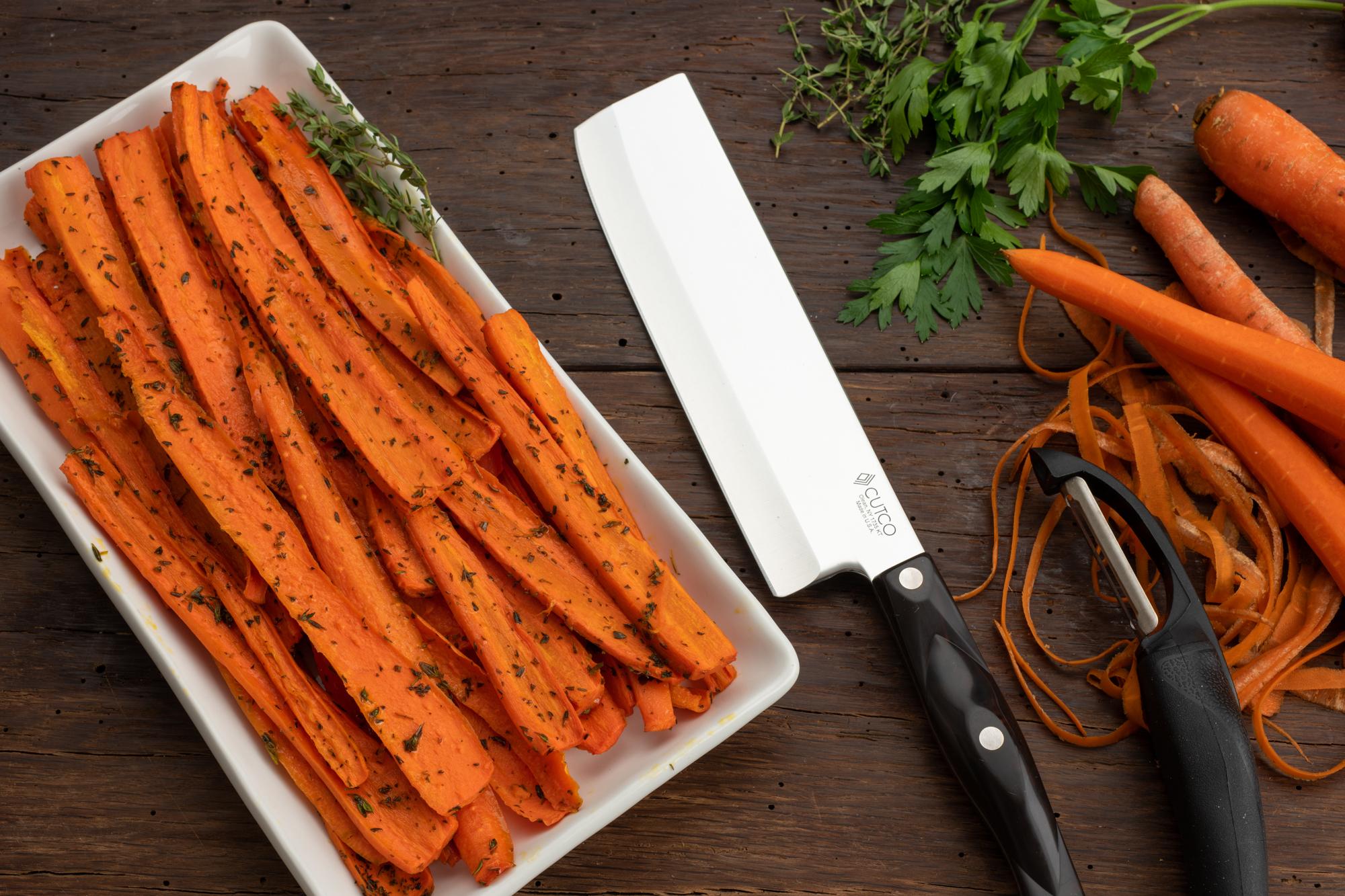 Carrots are typically easy to find any time of the year and therefore make it onto our table for many meals. More often than not, I find myself munching on them throughout the day as a satisfying snack. My problem with carrots is that I sometimes overcook them and they become a bit soggy. Not the best taste experience, to say the least.
These Thyme-Roasted Carrots with Maple Syrup solve my sogginess issue through roasting, while providing a wonderful bite of flavor from the combination of fresh thyme and maple syrup. They are an easy Thanksgiving side dish that presents beautifully on your table because of how they are cut. The carrots actually look quite rustic, while tasting fantastic.
The most difficult part of this dish is peeling all of the carrots, but this was made super easy by using the Cutco Vegetable Peeler. Make sure you remove all of the peel and then cut off both ends of the carrot.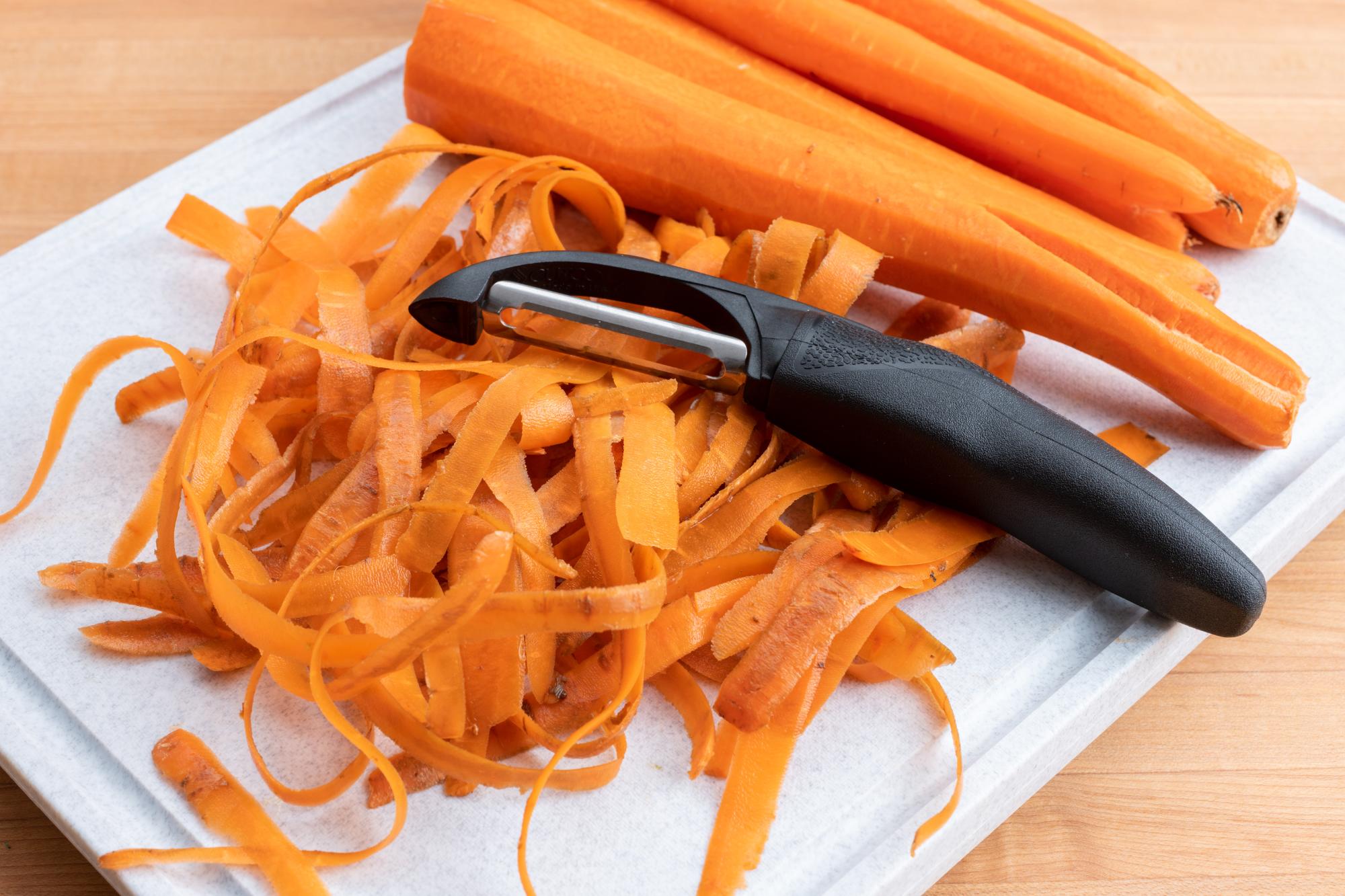 For cutting them lengthwise, start by cutting a very thin slice along the length of the carrot so it can lay flat and provide a level surface to cut the remaining strips. I found the Vegetable Knife to be perfect for this task, using the entire length of the knife to cut even strips.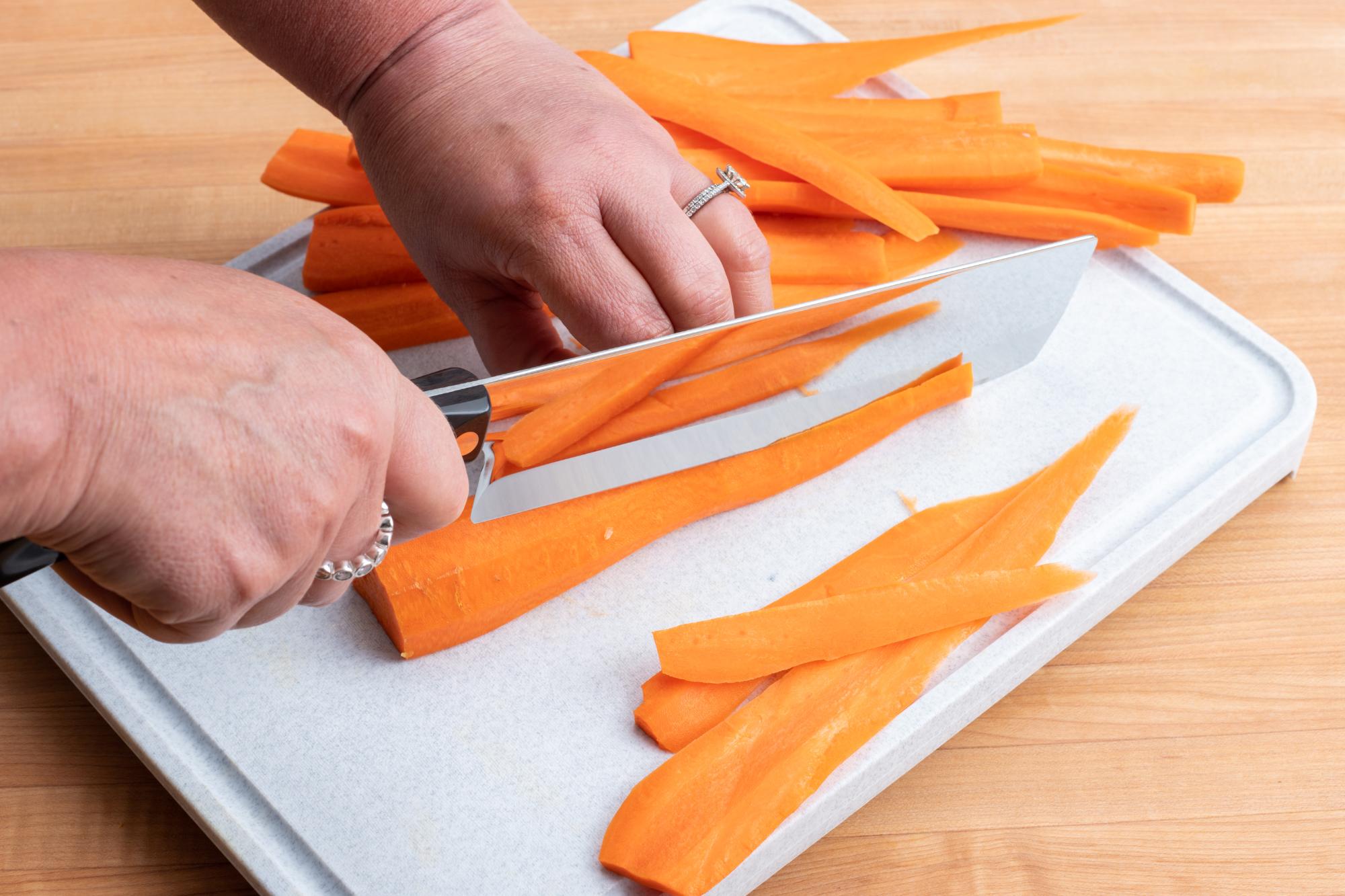 To roast the strips, place them in a single layer on an already hot baking sheet. The single layer ensures that all of the carrots cook evenly and the hot baking sheet locks in the flavor.
The final step is plating your thyme-roasted carrots and serving to your guests. The bright orange color, along with the specs of green make this Thanksgiving side dish a beautiful addition to your menu. Did I mention that they are quite tasty? Not too sweet and the thyme pairs nicely with the carrots. We hope you enjoy this side as much as we did.
Ingredients
3 pounds carrots, peeled and sliced lengthwise
2 tablespoons fresh thyme, minced
2 tablespoons olive oil
1 tablespoon maple syrup
1 teaspoon kosher salt
Directions
Place two baking sheets in oven and heat to 400 F.
In a large baking dish, combine carrots, thyme, olive oil, maple syrup and salt. Toss gently making sure to coat all of the carrots.
Take baking sheets out of the oven and dump the carrots onto the baking sheets, making sure the carrots are in a single layer.
Roast 20-25 minutes until tender.
Serve immediately.
Recommended Tools