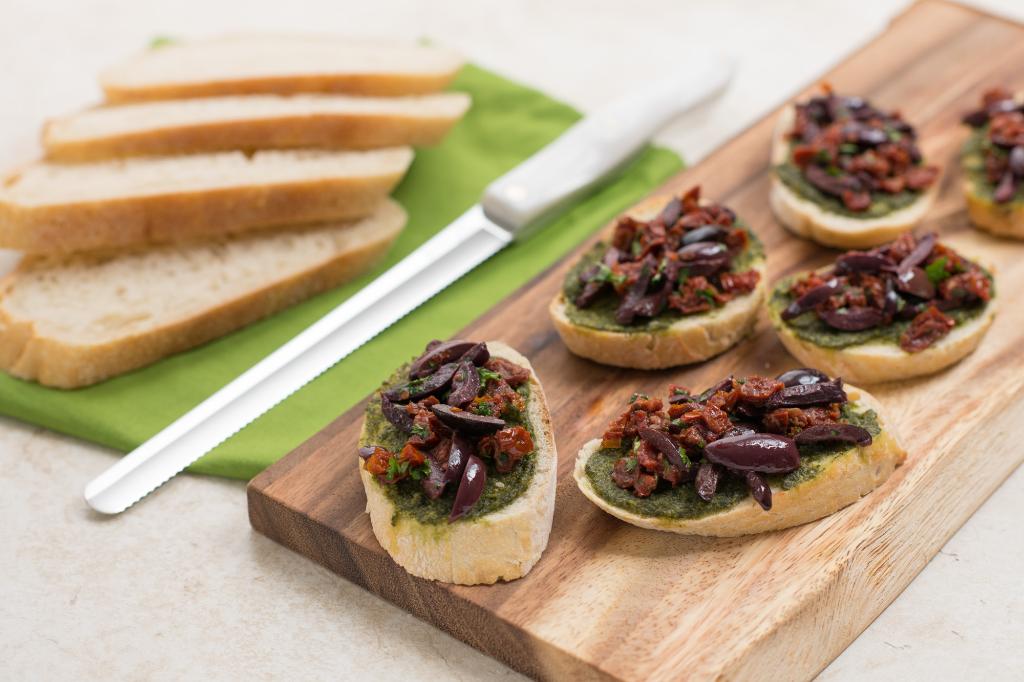 When company is coming I like to have everything ready as early as I can. While it doesn't always work out like that, this is one recipe I can start early in the day. I usually cut and toast the bread in the morning, but don't put the pesto on for toasting until our friends arrive.
To prep the sun-dried tomatoes and olives, all you'll need is a sharp paring knife. Cutco's 4" Gourmet Paring Knife worked perfectly.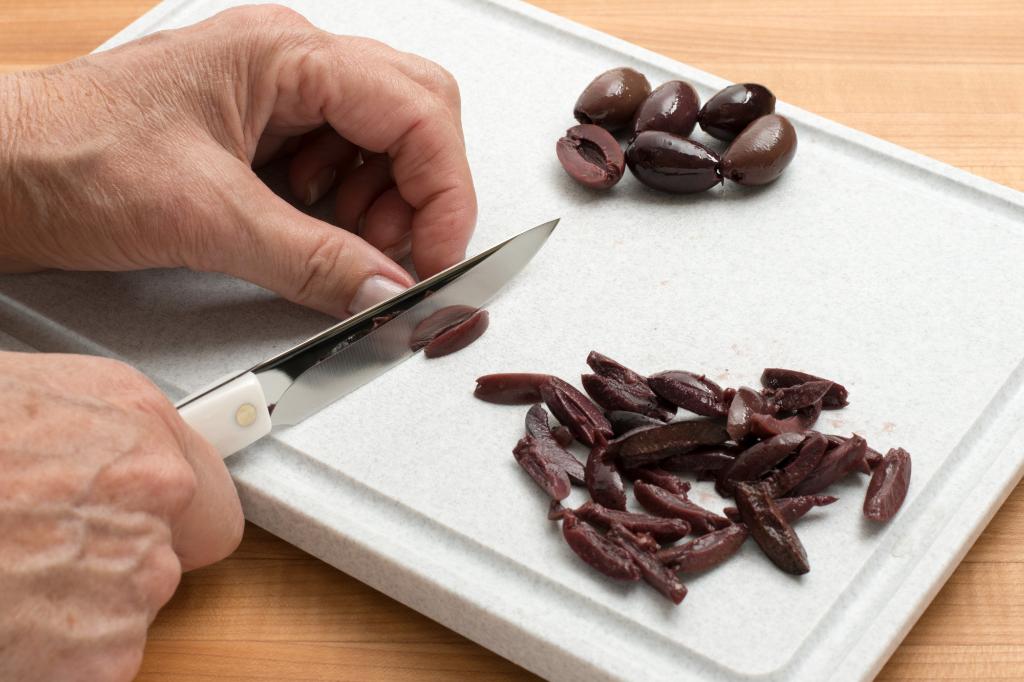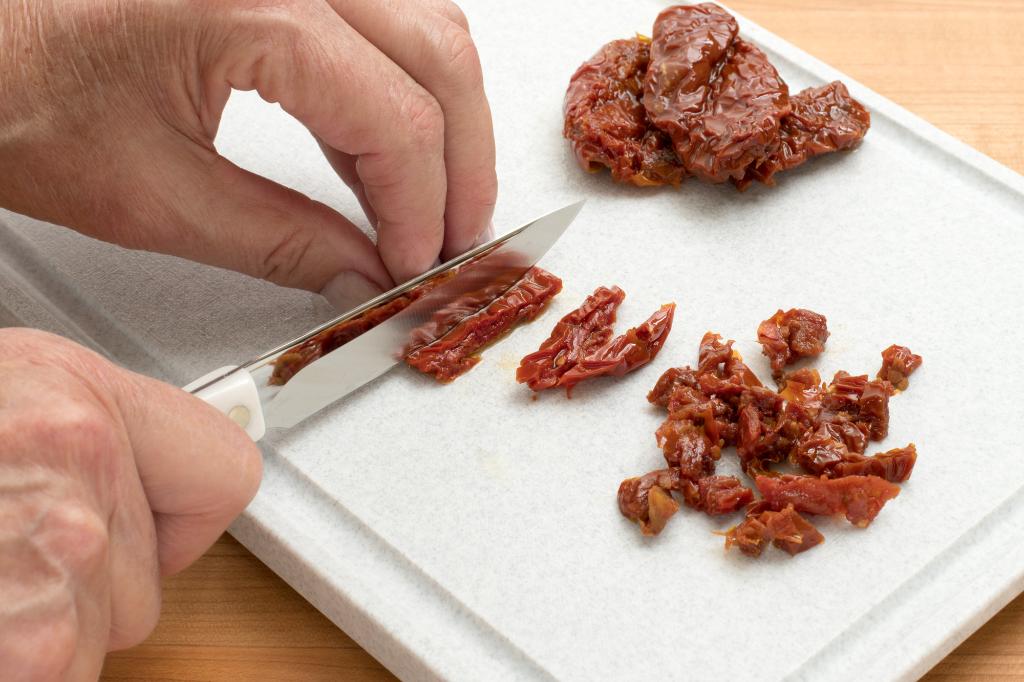 For slicing the baguette, use a sharp bread knife. I like Cutco's 7-3/4" Petite Slicer for the job since its blade is a little shorter, making it great for smaller loaves of bread.
The sweet-tart flavor of the sun-dried tomatoes, paired with the pesto and olives makes this a flavor-packed starter.
Ingredients
1 baguette loaf
1/2 cup pesto, divided (use more depending on taste)
2/3 cup Kalamata olives, slivered
1/2 cup oil-packed and drained sun-dried tomatoes, chopped
2 tablespoons fresh Italian parsley, finely chopped
Directions
Heat oven to 400 degrees F, with rack in center position.
Cut the bread on angle into 1/2-inch slices.
Toast the bread on both sides until lightly browned.
Spread each bread slice with about 1-2 teaspoons of pesto.
Bake prepared bread about 10 minutes.
Mix olives and tomatoes together and toss with parsley.
Place a spoonful of tomato mixture on bread.
Recommended Tools