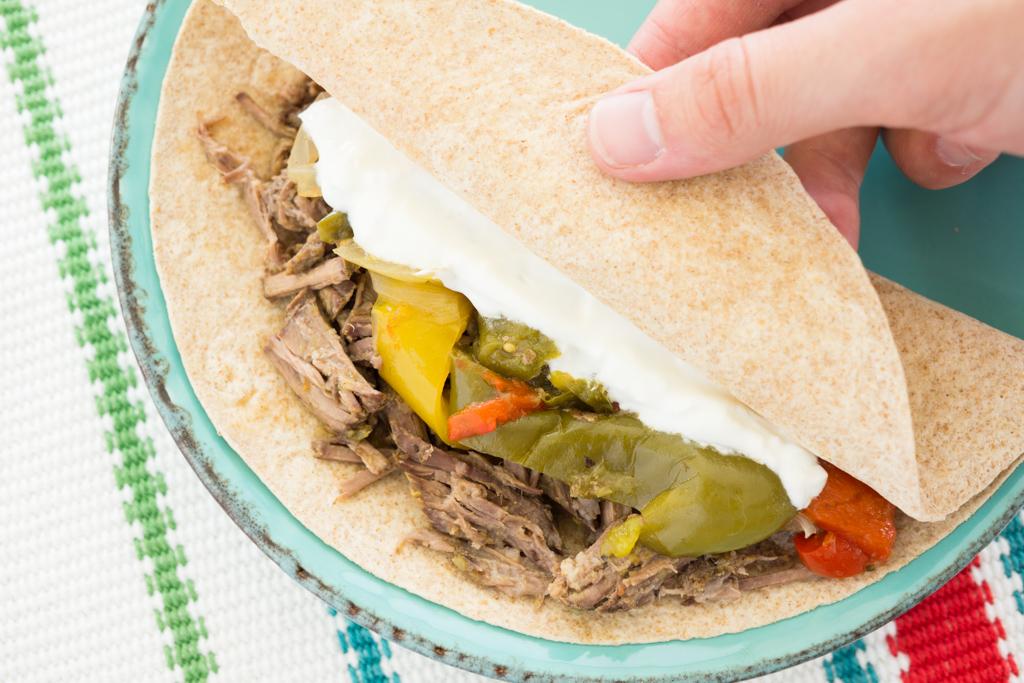 Just because it's summer, doesn't mean you can't pull out the slow-cooker. We usually think about using them for soups, stews and other comfort foods during the colder months of the year, but they're also invaluable in the summer.
When it's hot and sticky outside, why fire up the oven and add more heat to the indoors? Using your slow-cooker accomplishes two things – no heat in the kitchen and the freedom to enjoy some outdoor activities or just spend a relaxing day with friends without worrying about getting home to fix dinner.
This recipe is about as simple as it gets. It's not necessary to brown the meat and it only takes a few minutes to slice the vegetables. Everything goes in the cooker and then it's set it and forget it.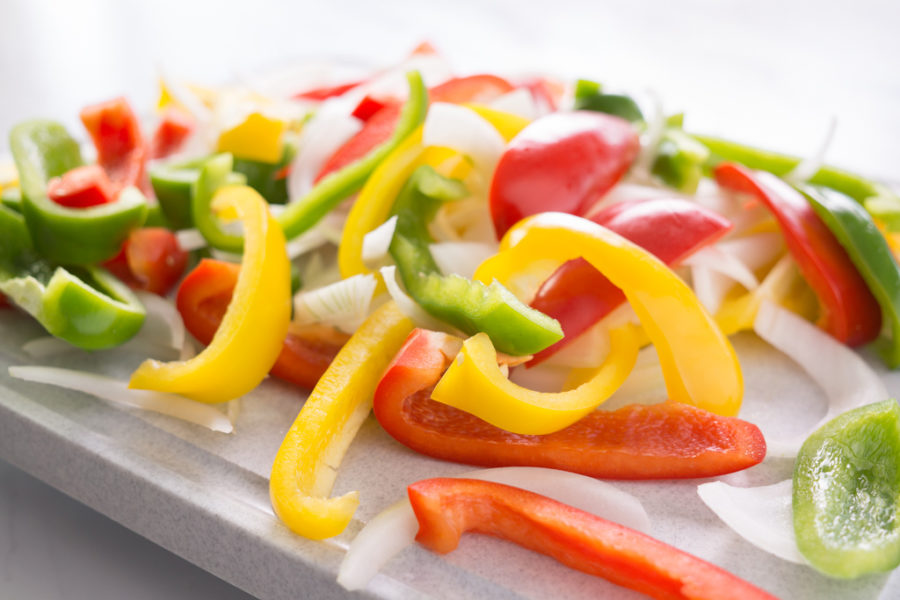 How to Cut Bell Peppers with Lynn Novo
Use a slow-cooker liner for easy clean-up. You will need to use the oven for just a few minutes to warm the tortillas.
Ingredients
1 1/2 pounds beef flank steak or London broil
1 teaspoon spicy steak seasoning
1 large green sweet pepper, cored, seeded and cut into 1/2 inch slices
1 large red sweet pepper, cored, seeded and cut into 1/2 inch slices
1 large yellow sweet pepper, cored, seeded and cut into 1/2 inch slices
1 large onion, sliced
1 16-ounce jar salsa Verde
8 8-inch whole wheat flour tortillas, warmed*
1/2 cup light sour cream
Directions
Trim any fat from the meat. Season both sides with steak seasoning. Put peppers and onions in a 3 1/2 or 4 quart slow cooker, top with meat (cut to fit in cooker if necessary), pour salsa over meat.
Cover and cook on low for 8 to 10 hours or on high for 4 to 5 hours. Transfer meat to a cutting board and shred, pulling apart with two forks. Drizzle the meat with a little of the cooking liquid.
Use a slotted spoon to remove peppers and onions from cooker.
Spoon meat and vegetables onto one side of a warmed tortilla; top with sour cream; fold tortilla in half.
*To warm tortillas, stack and wrap tightly in foil. Heat in a 350°F oven for about 10 minutes.
Recommended Tools