Slow-Cooker Barbecue Pulled Chicken Sliders
2756 days ago
Skip to recipe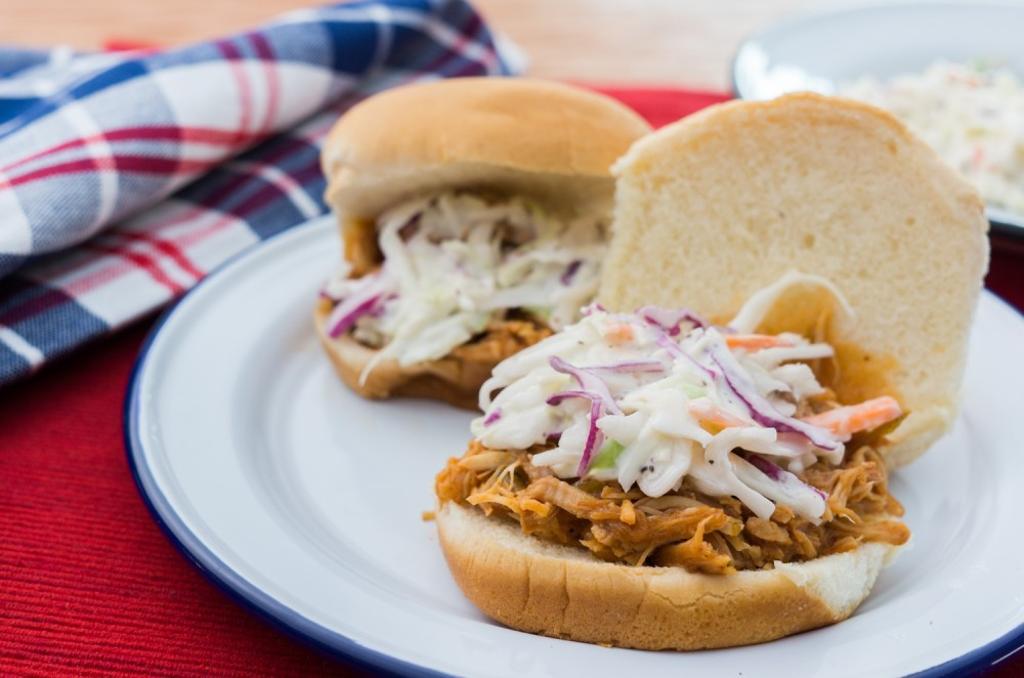 There is no way that it's September already. It has been a wonderful, busy, warm, sunny but too short summer. The transition to fall is beginning. But before that starts, let's celebrate Labor Day with a simple and delicious picnic menu that's easy and pretty much fuss free.
• Pulled chicken sliders with homemade barbecue sauce
• Store-bought coleslaw and dressing for topping the chicken
• Barb's Potato Salad (if you're feeling ambitious)
• Baked beans
• Brownies – store-bought or homemade
• Ice cream with cones or toppings to make sundaes
• Slices of cantaloupe and watermelon
• Anything else that doesn't require a lot or prep
And there you have it, a no fuss picnic. Enjoy!
Ingredients
Sliders
1 medium onion, sliced
1 medium green bell pepper, sliced
1/2 cup diced celery
4-6 skinless, boneless chicken thighs
3 boneless, skinless chicken breasts. If the breasts are quite thick, slice in half, horizontally.
Barbecue Sauce
1 20-ounce bottle ketchup
1/2 cup brown sugar
2 tablespoons Worcestershire sauce
2 tablespoons lemon juice
1 teaspoon cumin
1/2 teaspoon cayenne pepper
1 teaspoon paprika
1/2 teaspoon dry mustard
1 teaspoon salt
1 teaspoon black pepper
Slider rolls
Coleslaw with dressing
Directions
Mix the onion, pepper and celery together. Put half of the mixture in the bottom of the slow cooker. Add the chicken. Top with remaining onion mix.
Mix ingredients for the sauce, pour over the chicken and onion mix. Cook on high for 5 to 6 hours or on low 8 to 10 hours. Stir occasionally to incorporate ingredients.
At the end of cook time, remove chicken from cooker and shred with 2 forks.
Return to slow cooker and mix with sauce.
Spoon pulled chicken on slider rolls, top with coleslaw, if desired, and serve.
Recommended Tools