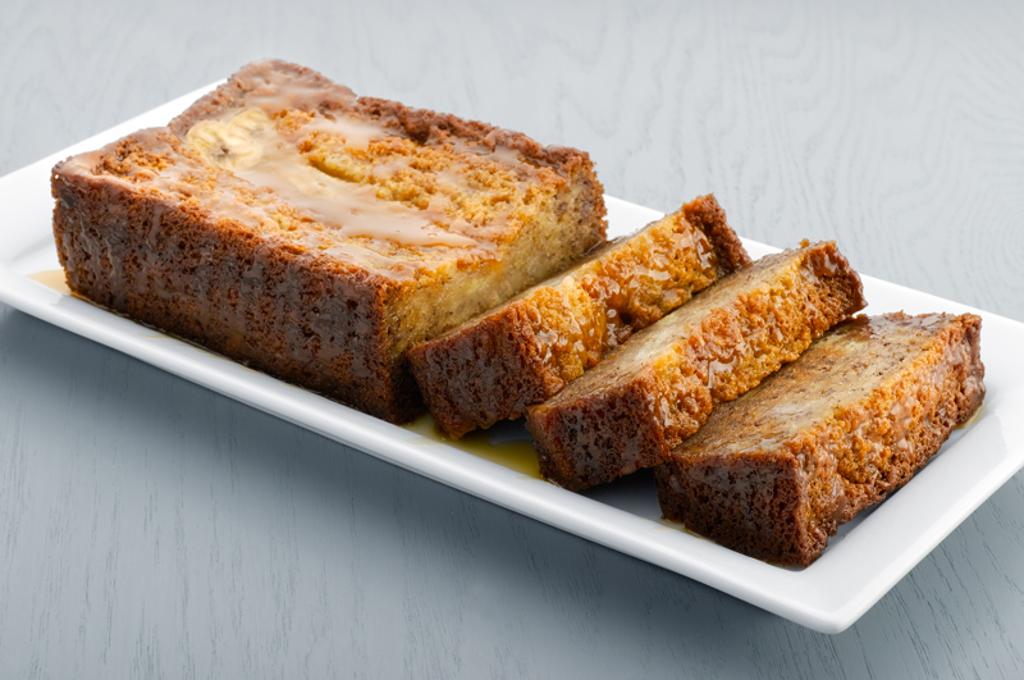 It's no secret how to make banana bread. The classic recipe is pretty straightforward, and is the perfect way to use up overripe bananas. Your mother's banana bread recipe is terrific, I'm sure, but, here's one that will have you thinking outside what you're used to.
I love anything salted caramel, so it's no surprise that I'm in love with this Salted Caramel Banana Bread recipe. Once you try it, you may never make classic banana bread again. It has that same banana-y taste, but with the added burst of that salty, sweet caramel flavor.
Banana bread is one of my childhood favorites. Not only do kids love it, it's a great recipe to get them involved in making. They can use the Mix-Stir to blend the dry ingredients and the Potato Masher to mash the bananas. However, when it's time to cut it, let the adults handle the sharp 7-3/4" Petite Slicer for making perfect slices.
If you want to hasten the ripening of your bananas, place them in brown paper bag and let nature take its course. The ethylene released by the bananas will help them ripen faster.
Banana bread also freezes well if you want to save a few loaves for later. Wrap the loaf tightly in plastic wrap, twice. Then wrap it in a layer of aluminum foil or slide it into a large freezer bag. Banana bread loaves should keep in the freezer for up to three months.
Ingredients
1 cup all-purpose flour
1 tsp. baking soda
1/4 teaspoon kosher salt
3/4 cup sugar
1/2 cup butter, melted
1/4 cup buttermilk
1 teaspoon vanilla extract
1 large egg, plus 1 egg yolk
4 very ripe bananas, 3 mashed and 1 sliced
1/2 cup store-bought salted caramel topping plus more for drizzling (or add 1/4 teaspoon sea salt to regular caramel)
Directions
Heat oven to 350 F. Butter and flour a 9" x 5" loaf pan or spray with non-stick cooking spray.
Whisk flour, baking soda and salt together in a large bowl.
In another large bowl, combine sugar, butter, buttermilk, vanilla, egg and egg yolk until smooth. Pour wet ingredients over dry and stir until combined. Fold in mashed bananas and caramel.
Pour batter into prepared pan and scatter banana slices on top. Bake about 60 minutes or until deeply golden and a toothpick inserted in the center comes out clean. Let cool 10 minutes, remove from pan and allow to cool completely. Drizzle with additional caramel.
Recommended Tools