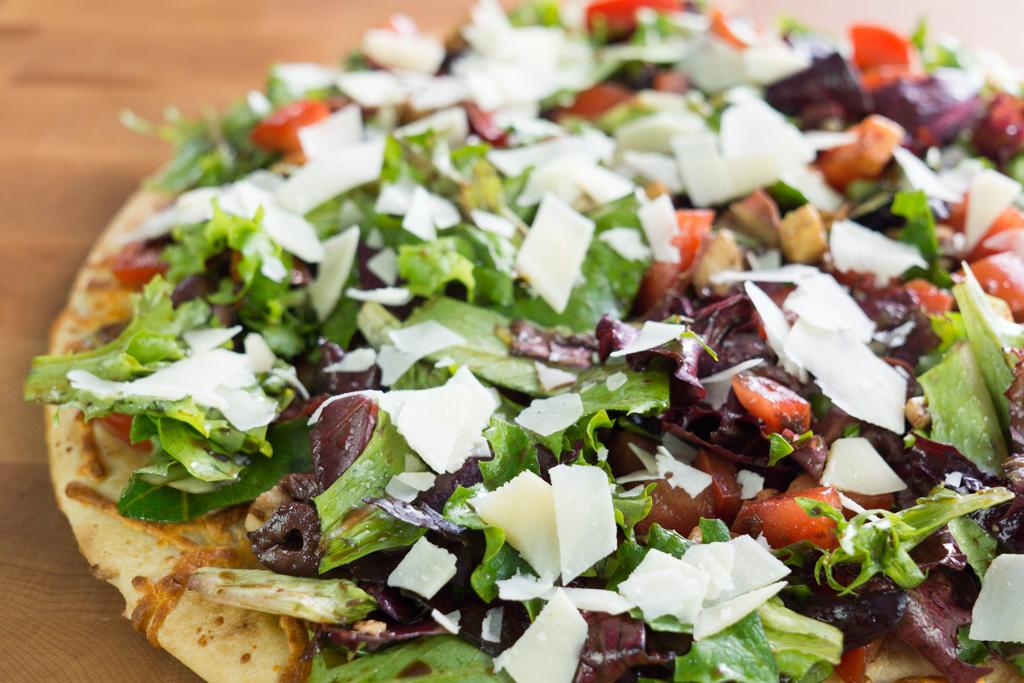 Salad Pizza sounds a bit odd, but it's a great, quick and easy recipe for a healthy appetizer or light lunch. We got permission to use this recipe from the cookbook "Secrets of Healthy Cooking," written by Barbara Seelig-Brown for the American Diabetes Association*.
It was the perfect thing to serve our catalog call center team who recently paid a visited the Cutco Kitchen to learn more about what we do. While they were there, even while talking about the kitchen, I was able to pull together this Salad Pizza recipe. It took no time at all and was a big hit.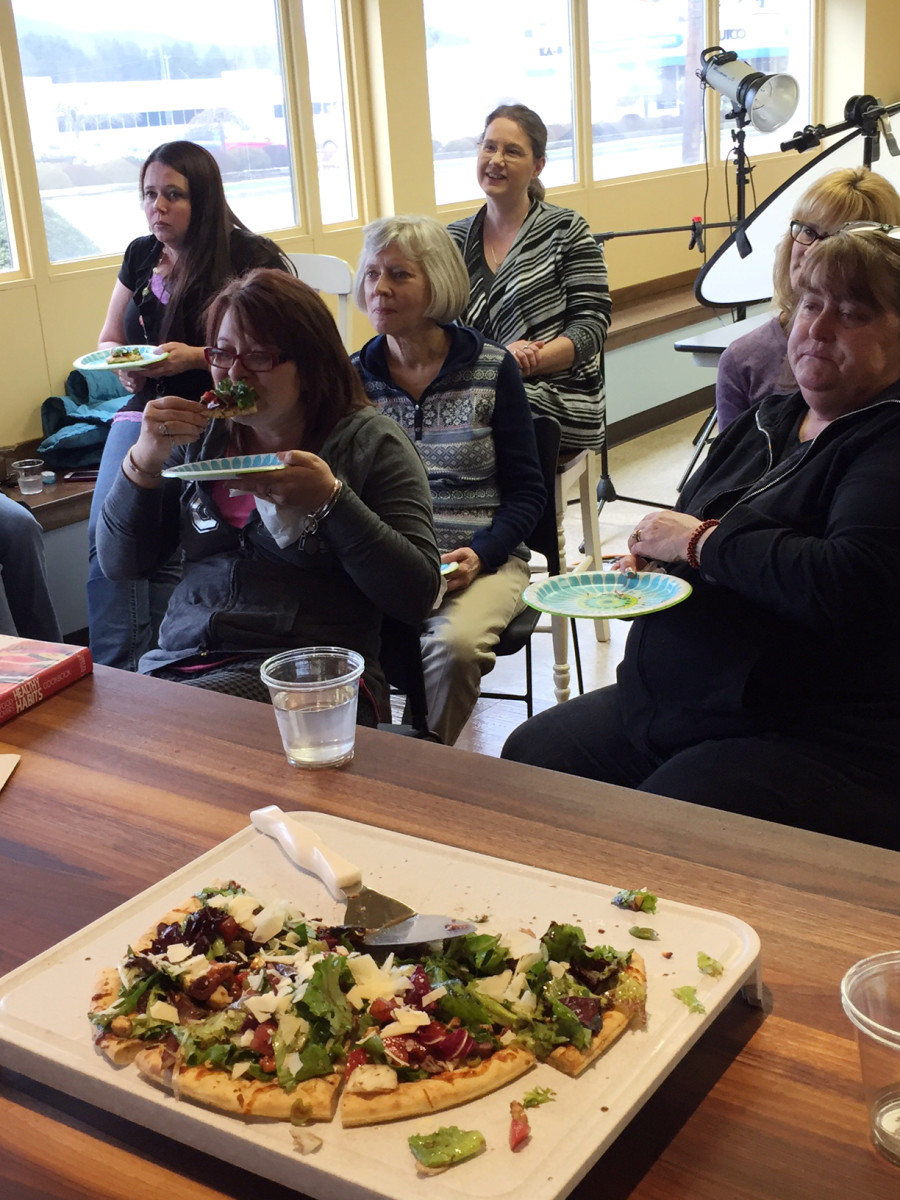 The recipe is as easy as tossing salad mix with the dressing, placing it on top of a pre-baked pizza shell and sprinkling it with cheese. The simple balsamic dressing was light and tasty and did not overpower the greens.
The next time I make this I will either make the dough or use refrigerated dough rather than a ready-made pizza crust. The ready-made crust was a little rubbery. I don't know if that was a result of letting it cool before adding the other ingredients or not.
Ingredients
1/4 cup balsamic vinegar
Fine sea salt
Freshly ground pepper
1 clove garlic, zested
2 tablespoons extra virgin olive oil
1 pizza dough (premade)
3 cups baby greens
1/2 cup chopped plum tomatoes
2 scallions, sliced thinly on the diagonal
1/2 cup thinly sliced black olives
2 tablespoons finely chopped mozzarella
1/4 cup freshly grated Parmigiano-Reggiano, Pecorino Romano, or Asiago
Red pepper flakes (optional)
Directions
Whisk together vinegar, a pinch of sea salt, a grinding of pepper, and the garlic clove.
Slowly whisk in olive oil to taste.
Prepare pizza crust.
Mix together greens, tomatoes, scallions, olives and mozzarella. Toss with vinaigrette.
Place salad ingredients on top of cooked pizza shell. Sprinkle with Parmigiano-Reggiano, Pecorino Romano, or Asiago cheese. Sprinkle with optional red pepper flakes. Serve immediately. Copyright 2015 American Diabetes Association From Secrets of Healthy Cooking Reprinted with permission from The American Diabetes Association
Recommended Tools