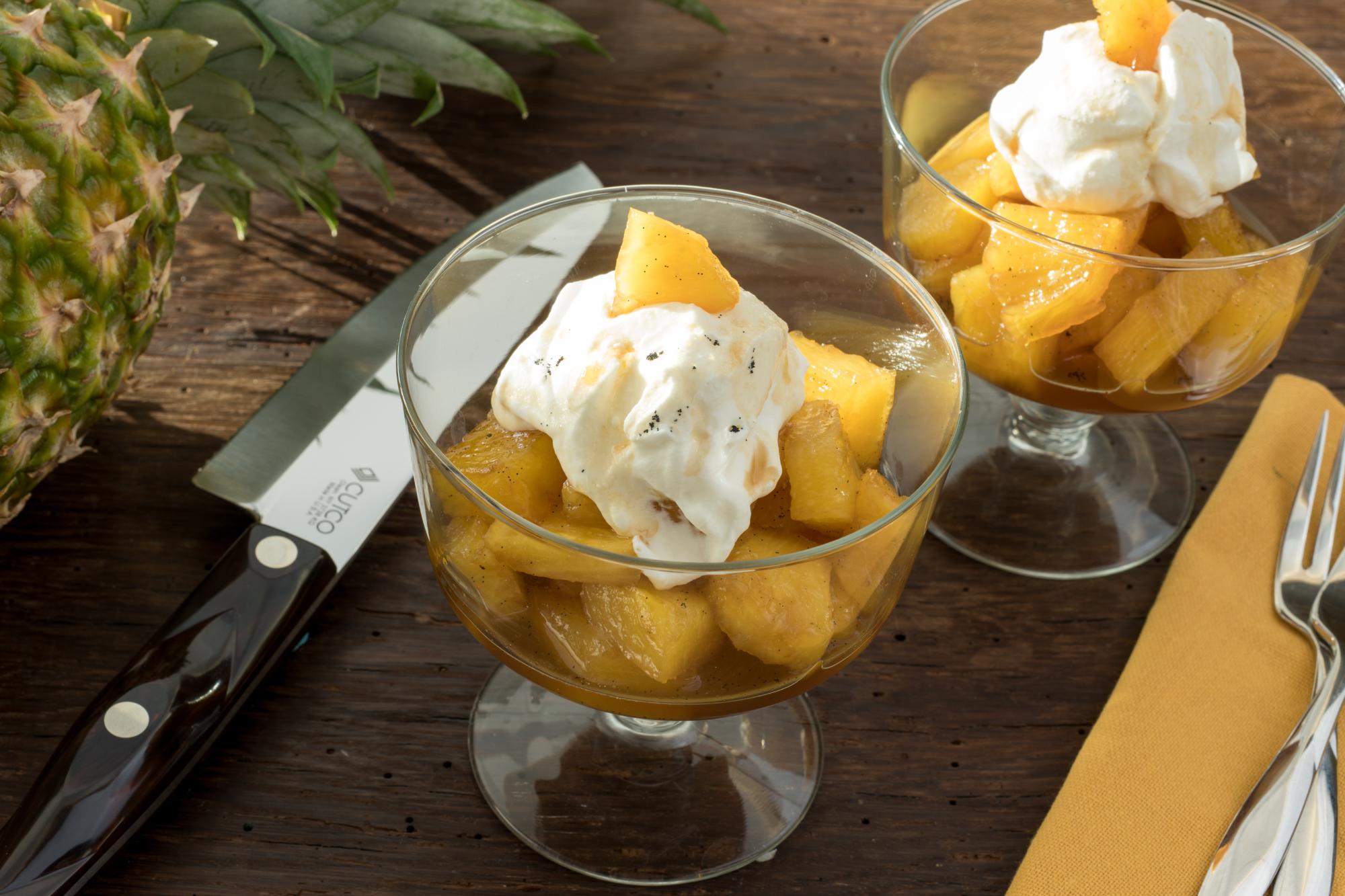 This Rum-Poached Pineapple recipe is inspired by the New Orleans favorite, Bananas Foster. A sauce of dark rum and brown sugar cloaks pineapple pieces with a sweet, caramel flavor.
Whole vanilla beans are pricey, but they add a complex layer of flavor that makes them worth the splurge. Use the tip of the 4" Paring Knife to slice the vanilla bean lengthwise and then scrape out the tiny beans with the tip of the knife.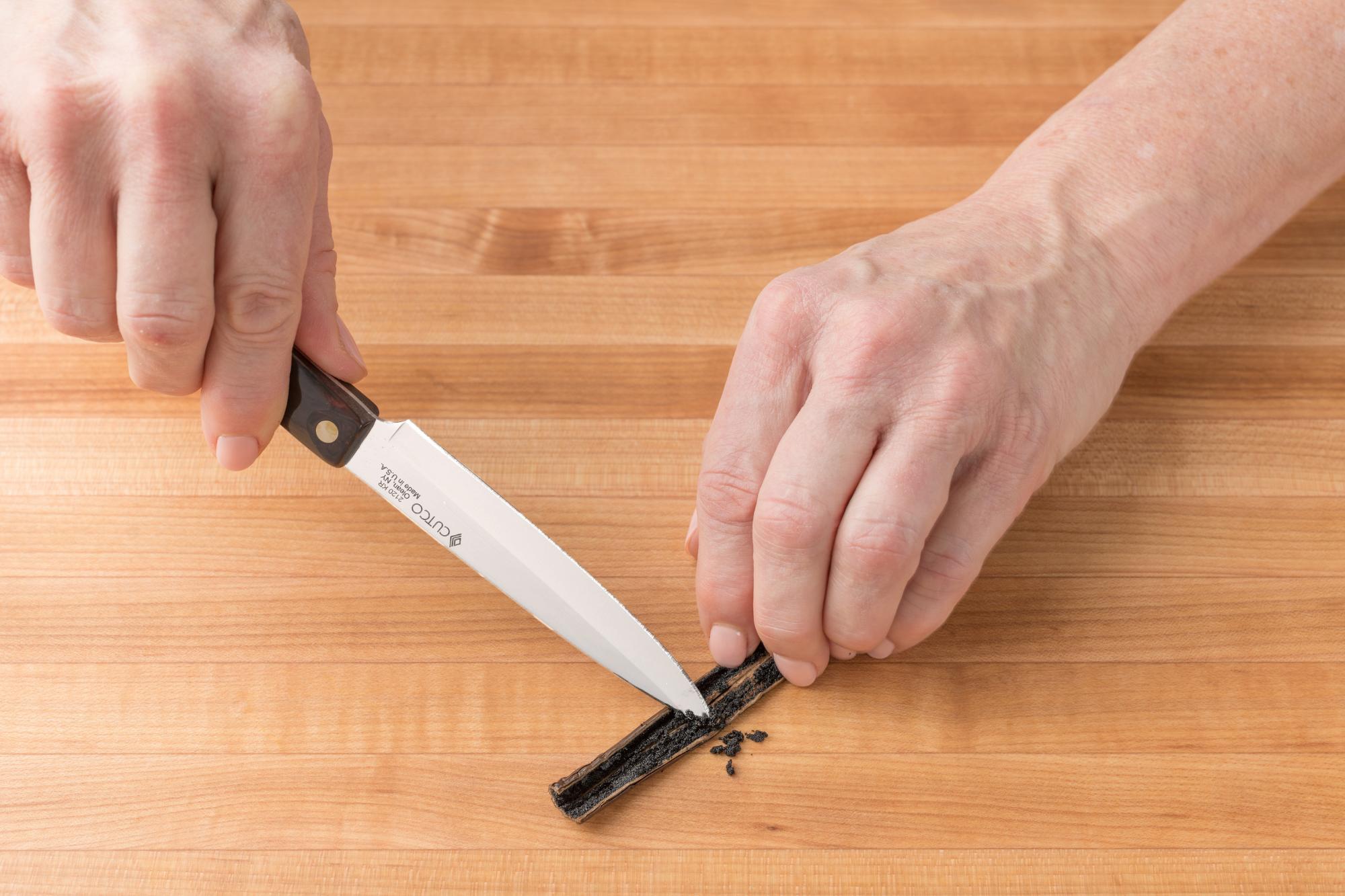 Preparation of the fresh pineapple is fast with the Hardy Slicer which has the heft to cut through the wide fruit easily.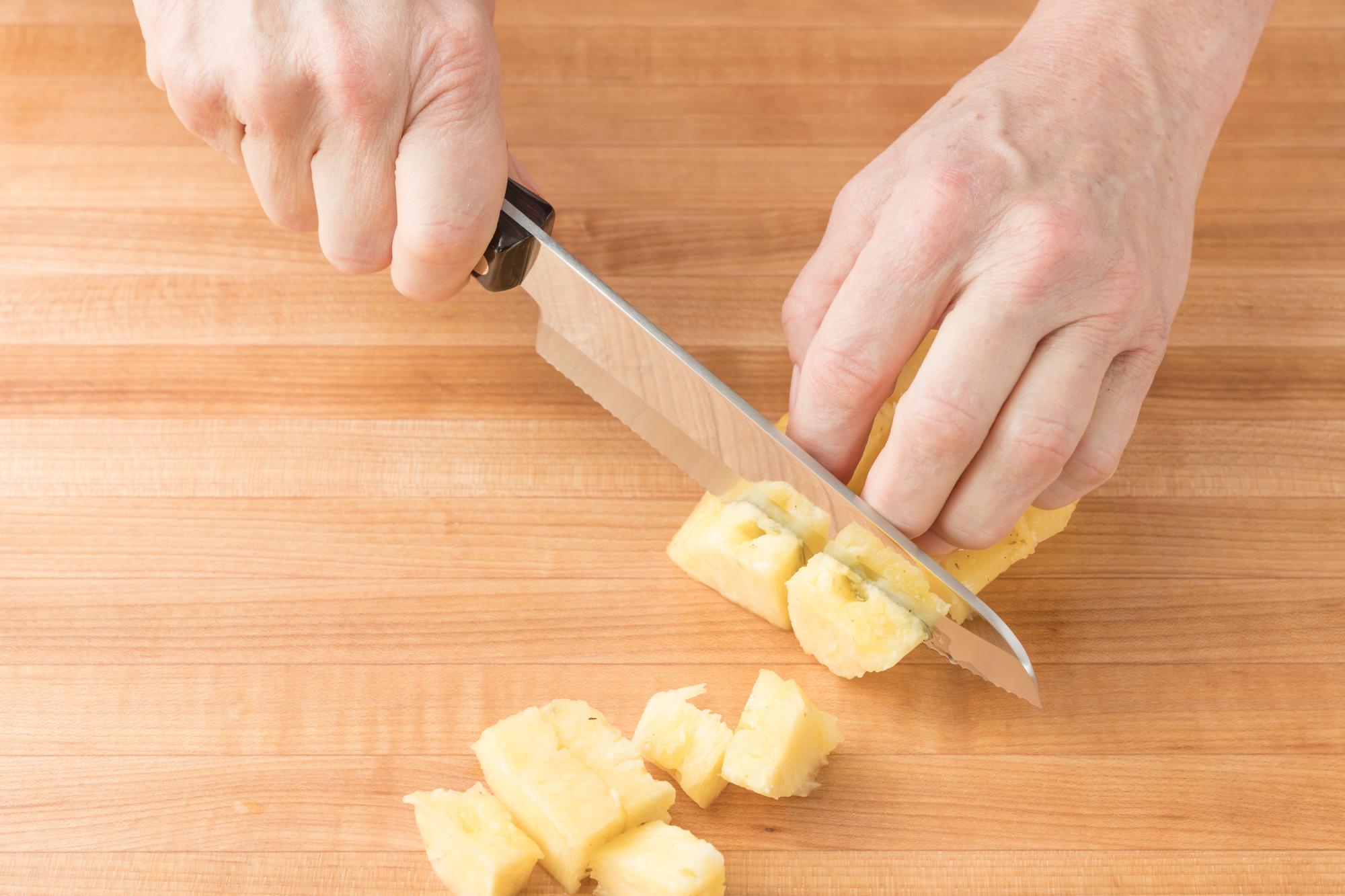 Though the recipe recommends serving the dessert warm, I can tell you from experience that leftover pineapple cold from the fridge is just as tasty. But if you do want to make the recipe ahead, refrigerate the pineapple in the sauce and then reheat over low heat before serving.
Ingredients
1 large pineapple, peeled, quartered, and cored
1/4 cup packed dark brown sugar
1/4 cup granulated sugar
1 vanilla bean, split and scraped, pod reserved
2 tablespoons fresh lemon juice
1/2 cup dark rum
Whipped cream or ice cream for serving, if desired
Directions
Cut each pineapple quarter lengthwise in half and then slice crosswise into pieces about 1/2 -inch thick by 1 1/2 inches long.
In a large sauté pan, combine brown and white sugars, vanilla seeds and pod, and lemon juice. Cook over medium heat, stirring until sugar dissolves. Add pineapple and cook, stirring occasionally, until mixture begins to thicken, about 3 minutes. Add rum, and simmer until pineapple has softened and almost all the liquid has evaporated, about 20 minutes. Remove from heat and let cool slightly in pan. Discard vanilla pod. Serve warm with a dollop of whipped cream or over ice cream.
Recommended Tools