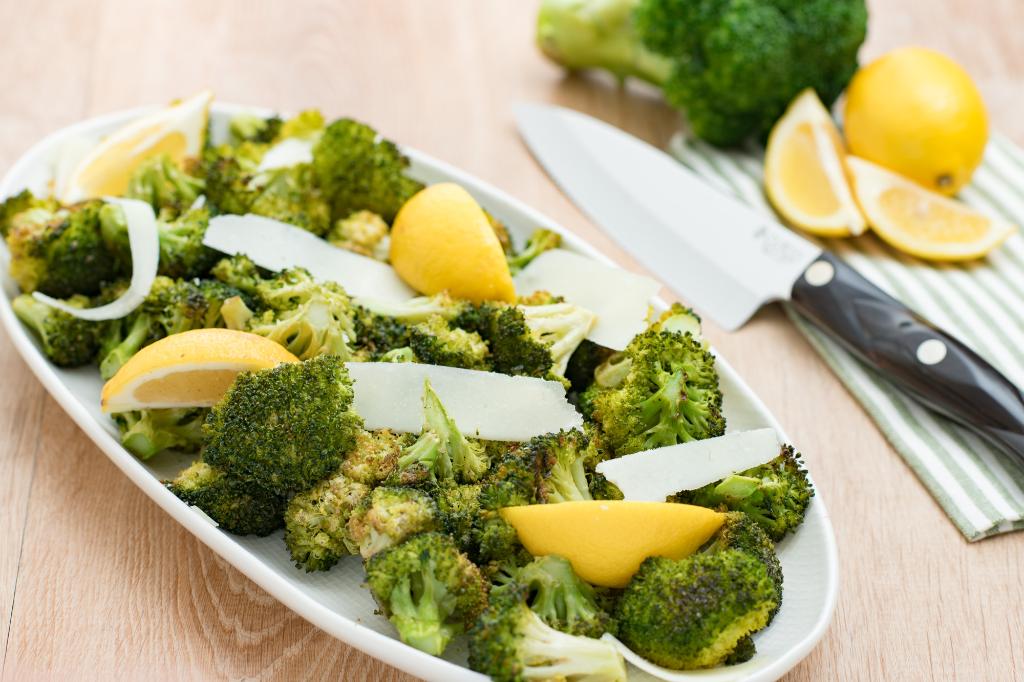 Spending time cleaning up after dinner is not one of my favorite things. While cleaning up as I cook helps, there still is work to be done after clearing the table.
This recipe for Roasted Broccoli helps to make after-dinner clean-up a little easier. I just make sure that I make the olive oil mixture in a large enough bowl for all of the broccoli. I also line the rimmed baking pan with foil before roasting to make clean up easier. I have found this olive oil mixture is also great for roasting Brussels sprouts (cut in half before tossing in oil), diced potatoes, beets and red onions, or a mixture.
For removing the florets from the broccoli, use a sharp knife with a pointed tip so you can navigate around them. I've found Cutco's Gourmet Prep Knife works great for this purpose.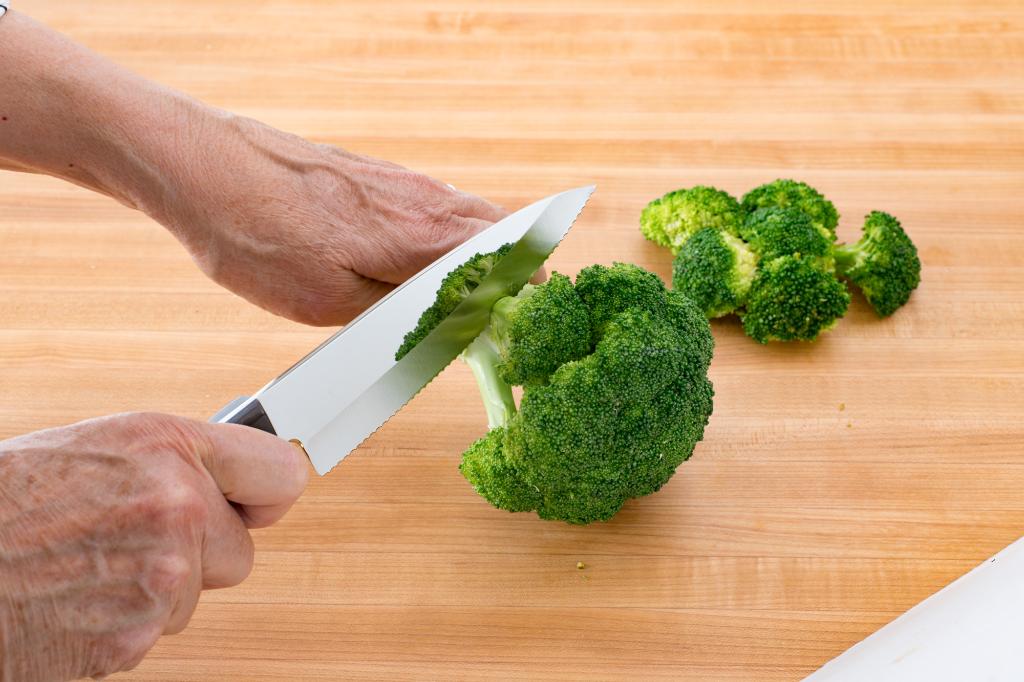 For making the Parmesan curls, try using a Vegetable Peeler.
Ingredients
2 tablespoons extra-virgin olive oil
1 teaspoon sea salt
1 teaspoon garlic powder (not garlic salt)
1/2 teaspoon fresh ground black pepper
2 heads broccoli, remove florets (not too small)
1/2 fresh lemon
Parmesan curls
Directions
Heat the oven to 400 degrees F.
In a large bowl, combine the olive oil, salt, garlic powder and pepper.
Place the florets in bowl and gently toss to coat with olive oil mixture. Spread the broccoli in an even layer on a rimmed baking sheet.
Bake until florets are fork-tender, usually 15 to 20 minutes.
Remove and transfer to a serving platter.
Squeeze lemon over the broccoli before serving and sprinkle with Parmesan curls.
Recommended Tools