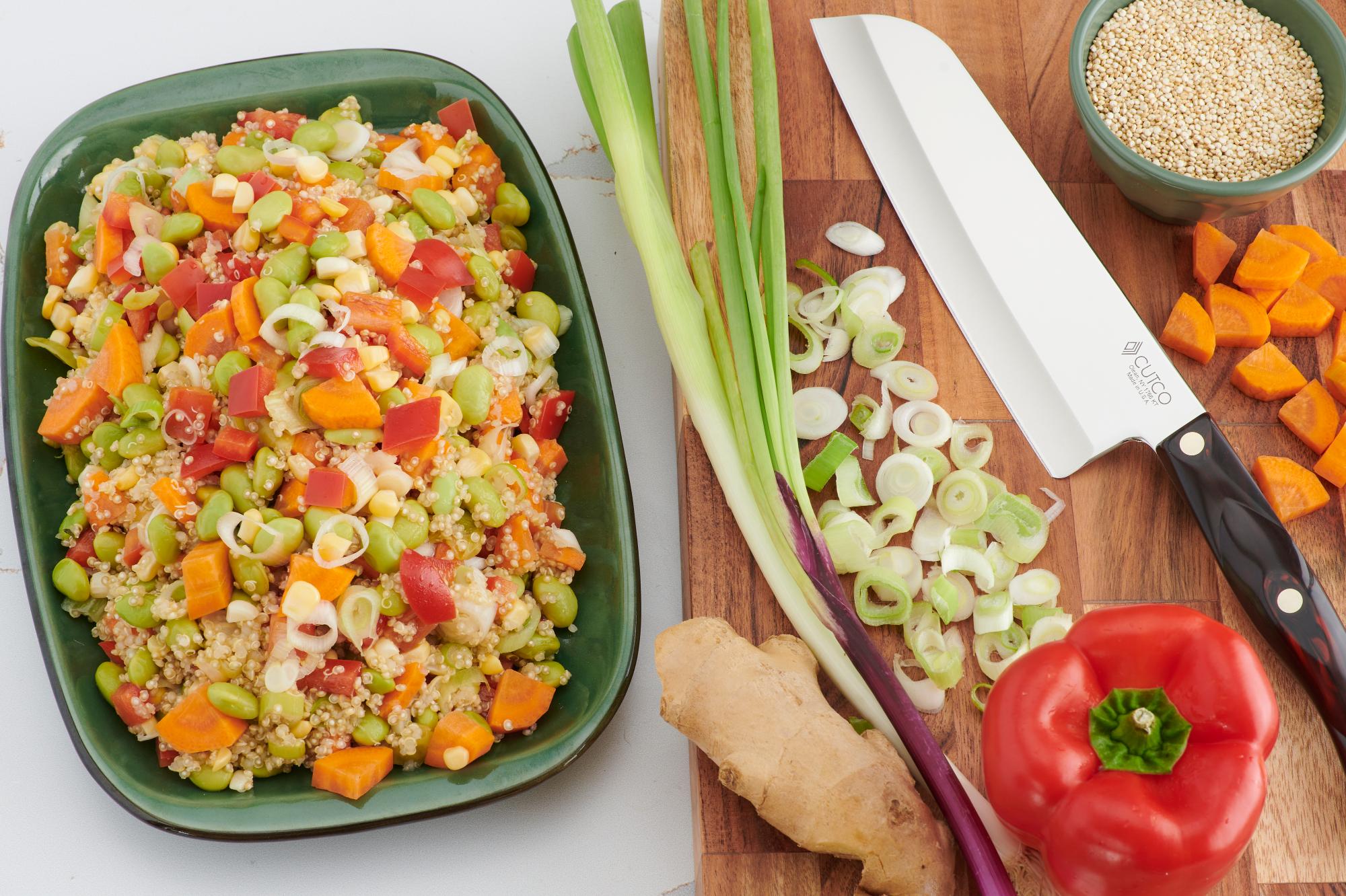 Don't let the pronunciation scare you. Quinoa (pronounced keen-wah) is the perfect base for a salad because it is one of the world's most popular superfoods. It is loaded with protein, fiber and minerals.
You can literally add any veggie or bean to it, top it with an amazing dressing and you've got a fantastic recipe everyone will love. This Quinoa and Edamame Salad has amazing flavors and will quickly become one of your favorites.
The fluffy quinoa is packed with crisp, colorful veggies and a light, sweet and tangy dressing. It's a lettuce-free salad that can be used as a main dish or a yummy high protein side dish.
Cutting the Veggies
For easier eating, the vegetables for this salad are cut into small pieces. Use a 7″ Santoku knife to dice the carrots. For help on how to do it quickly and safely, take a look at our carrot prep video tutorial.
The 7" Santoku also works great for slicing the green onion. Cutting them on the bias will make for a pretty presentation.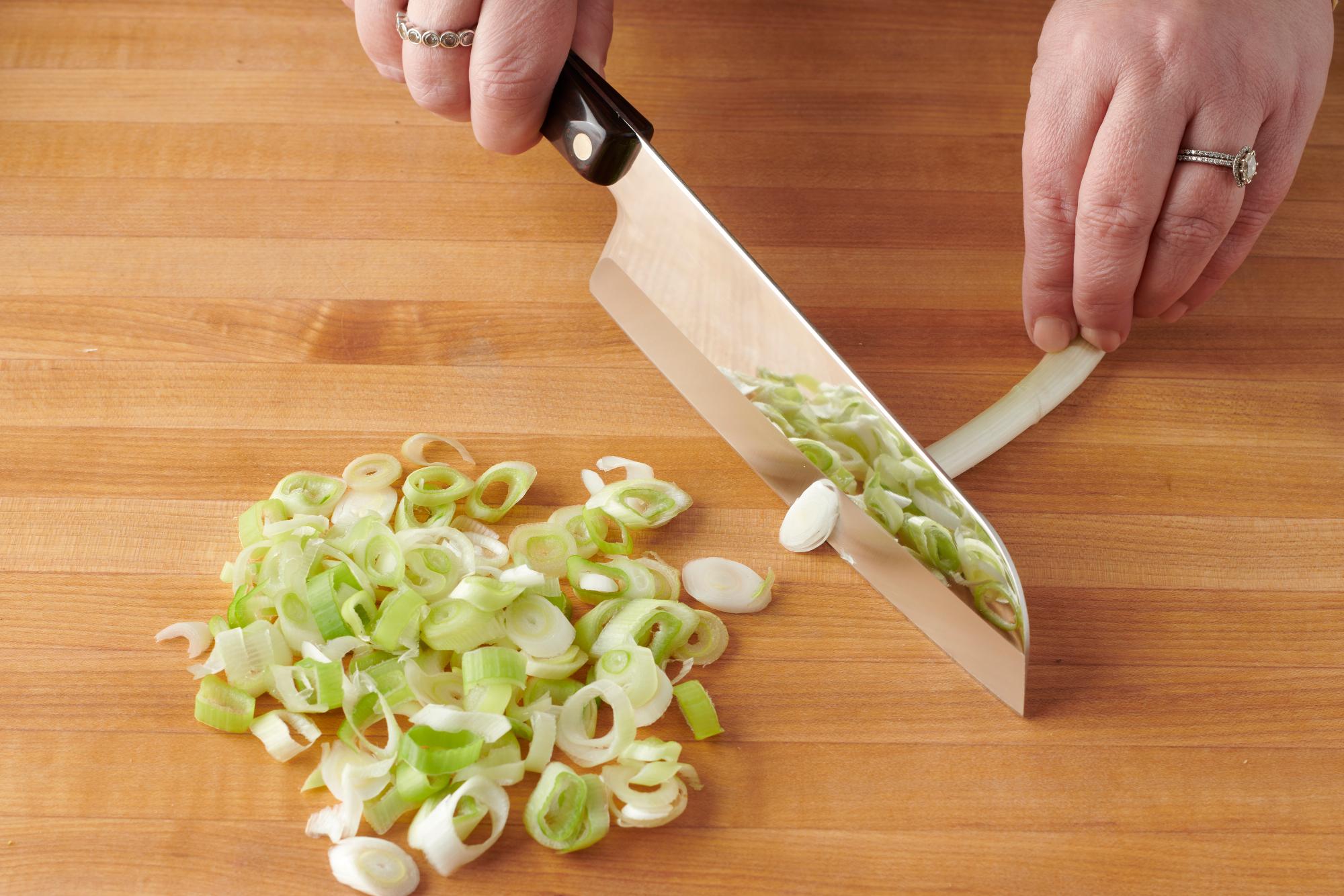 Keep the knife handy to dice the red bell pepper. A small- to medium-sized dice would work best for this salad.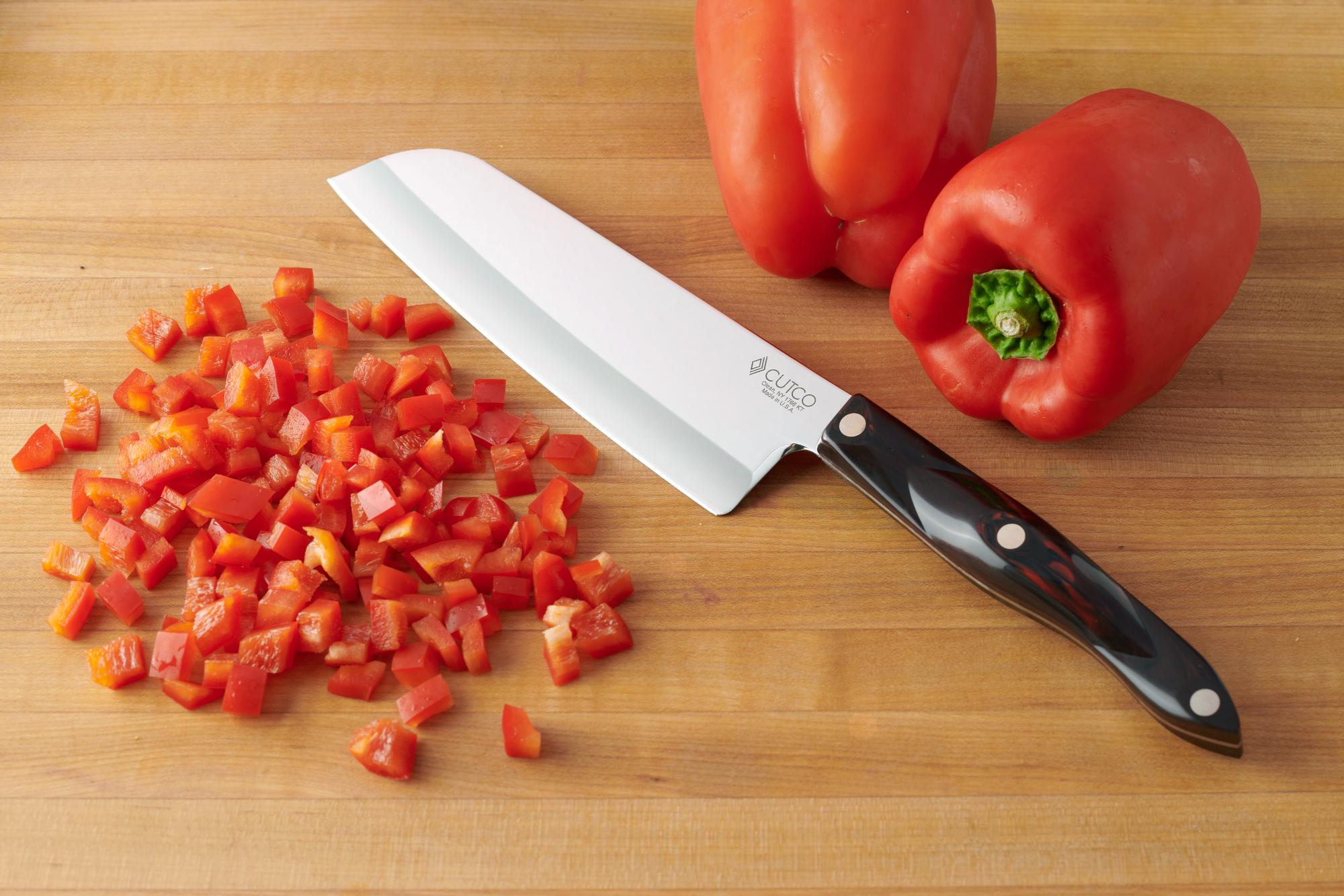 How to Serve the Salad
Once the veggies are prepared, it's time to make the dressing. It's a simple four ingredient mixture of rice wine, extra-virgin olive oil, honey and grated fresh ginger. Mix it all together with a Mix-Stir and pour it over the bowl of quinoa and veggies.
This Quinoa and Edamame Salad can be served at room temperature or chilled, making it great for grab and go lunches, a quick and easy dinner or as a side dish. Since it's dairy-free, you can leave this one out at parties and it'll stay fresh and delicious.
It is also gluten free, vegetarian and vegan, making it a great dish that everyone can enjoy. It's filling, flavorful and packed with nutrition.
Nutrition per serving: 379 calories, 18.9g total fat, 2.6g saturated fat, 0mg cholesterol, 206mg sodium, 45.5g total carbohydrates, 6.6g fiber, 12.9g protein
Ingredients
For the salad:
3/4 cup uncooked quinoa
1 1/4 cups water
1 carrot, sliced thin
1 bunch spring onions, thinly sliced on an angle
1 15-ounce can corn, drained
1 12-ounce pack shelled edamame beans, cooked
1 red pepper, diced
For the dressing:
1 tablespoon rice wine
4 tablespoons extra-virgin olive oil
1 tablespoon honey
1/2 teaspoon grated fresh root ginger or 1/4 teaspoon dried
Directions
Put the quinoa and water into a small saucepan. Cover, then bring to a boil. Stir and turn off the heat, then re-cover and set aside until all of the water has been reabsorbed. Let cool.
Place the cooked quinoa in a large bowl with the carrot, spring onions, corn, edamame and red pepper.
Combine all the dressing ingredients in a small bowl, then add to the salad and mix well before serving.
Recommended Tools