Pull Apart Parmesan Monkey Bread
Published 479 days ago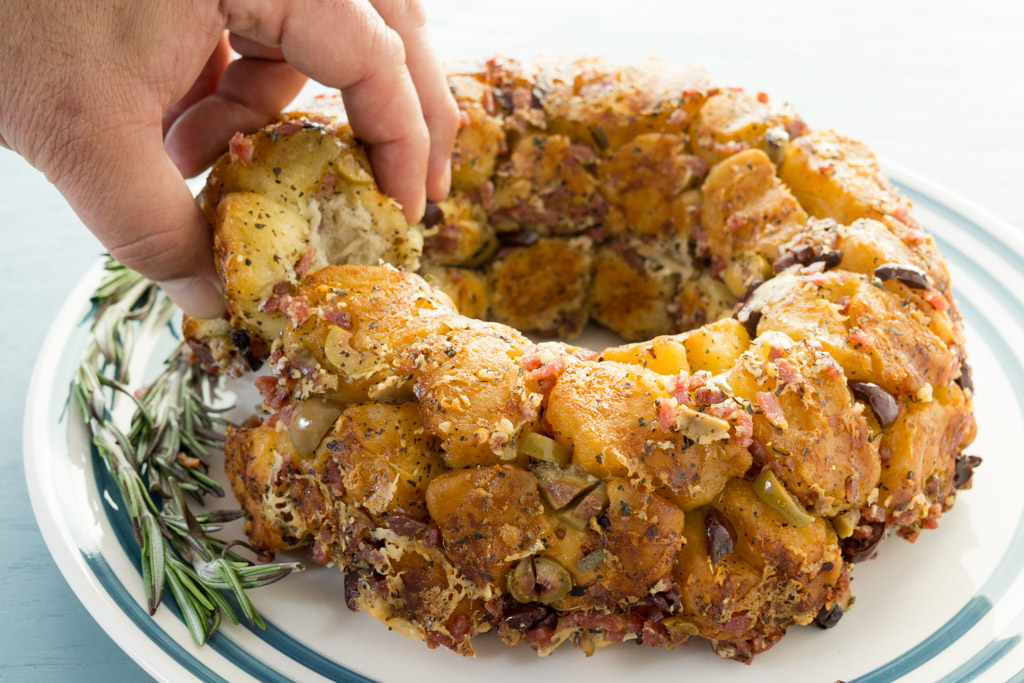 It's hard to believe that 2016 is drawing to a close. As we wind down from holiday decorating, cooking and baking you're probably looking for some quick and easy dishes for nibbling while watching a college bowl game or taking to a New Year's Eve get-together. Monkey bread is always a crowd-pleaser, so I decided to make a savory Pull Apart Parmesan Monkey Bread that's great for the holidays or any time, really.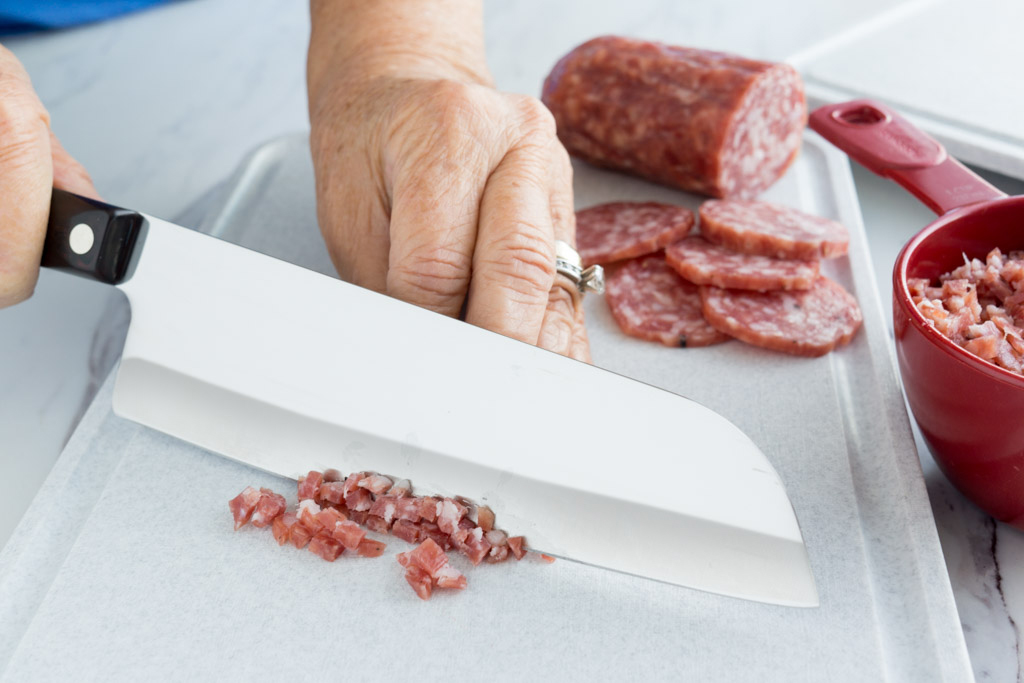 This recipe is filled with chopped soppressata (an Italian dry, hard salami), salty mixed olives and a generous amount of Parmesan cheese. It smelled so good while it was baking, I couldn't wait to get it out of the oven and taste it, and it did not disappoint.
It is versatile enough to swap out one ingredient for another. As noted in the recipe, you can use regular hard salami or pepperoni in place of the soppressata. Also, some warmed up marinara sauce for dipping would be good, too.
Ingredients
3 cans plain refrigerated biscuit dough (10 biscuits per can)
1 1/4 cups grated Parmesan cheese
1 cup finely chopped soppressata (Italian dry salami), hard salami or pepperoni
1/2 cup extra virgin olive oil
1/2 cup mixed olives, pitted and chopped
1/2 cup fresh basil leaves, minced
1/2 teaspoon red chili flakes (can also use red pepper flakes or crushed red pepper)
Kosher salt and freshly ground black pepper
Directions
Preheat oven to 350°F. Spray a 12 cup Bundt pan with cooking spray.
Separate the biscuits. Cut in half and roll each into a ball.
Add the dough balls, cheese, soppressata, olive oil, olives, basil, chili flakes and some salt and pepper to a bowl and fold together until fully combined. Put mixture into pan.
Bake about 30 minutes until top is golden brown. Let rest for 10 minutes before removing from pan. Flip pan over onto serving platter, pull apart and enjoy.
Recommended Tools