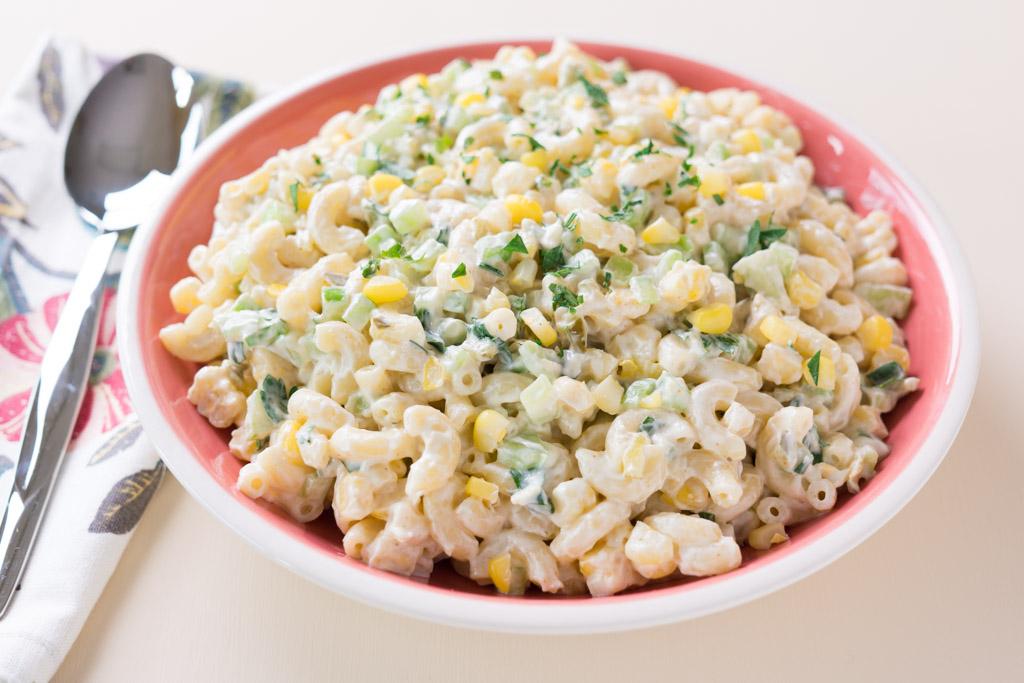 The availability of fresh corn is a sure sign that summer is in full swing. Each year I wait in anticipation for ripe local corn to be available at our local farmers market, CSA or grocery store. I love eating it dripping with butter right from the cob, but I've also discovered some delicious fresh corn recipes.
This easy Pasta and Corn Salad recipe is simple to make and offers a refreshing twist to traditional pasta salads. The fresh corn adds a pop of texture and sweet flavor to the pasta, which also gets a bit of a zing from the addition of sweet pickle relish.
Cutting the Ingredients
There are only a few ingredients to cut up for this recipe. For the parsley, make sure the herb is dry before cutting so that it doesn't stick to the blade. Use a 7-5/8″ Petite Chef knife to rock chop the parsley leaves.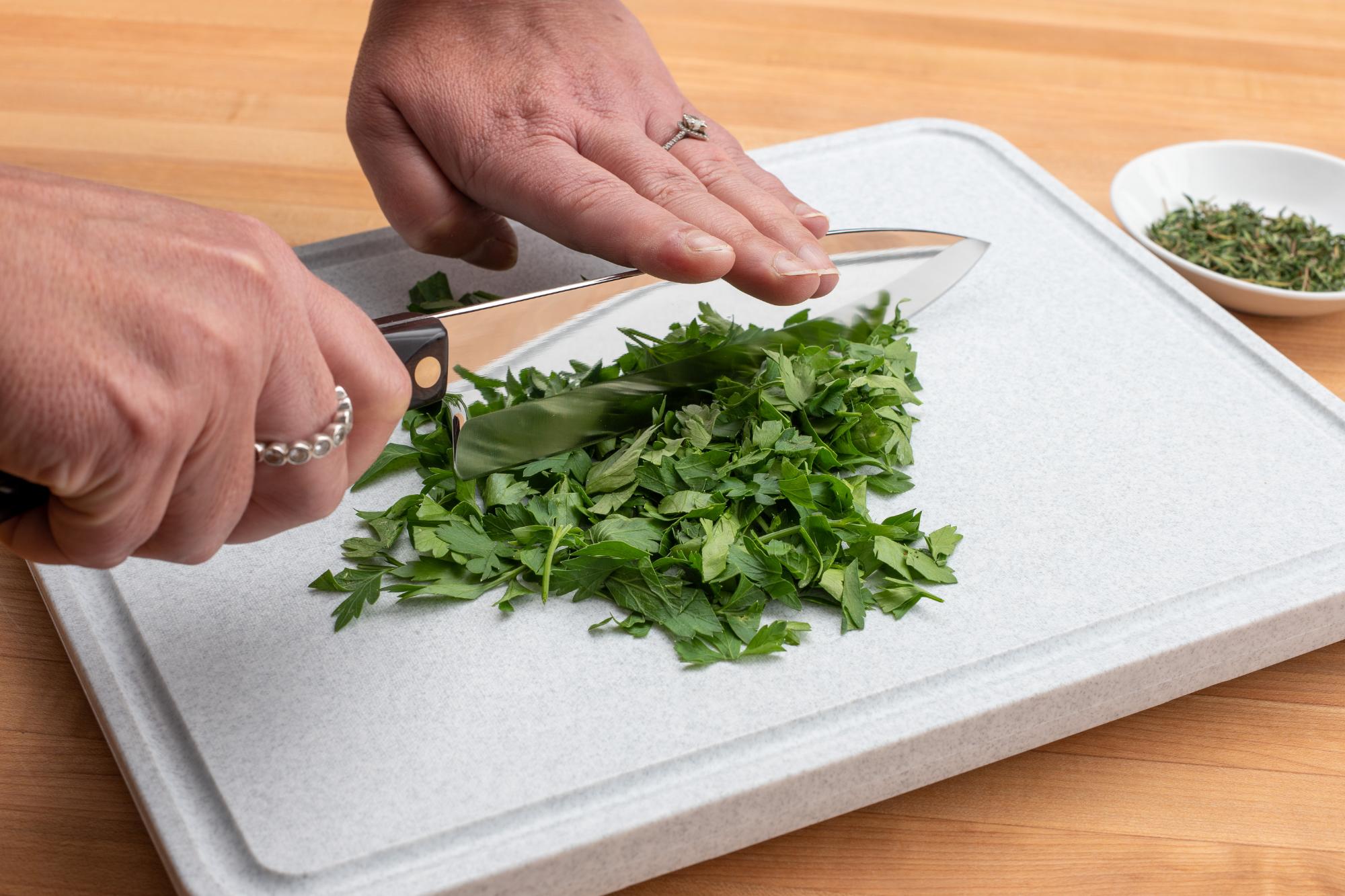 Kitchen shears are great for cutting fresh herbs. Ours are called Super Shears and are perfect for snipping the chives directly into a bowl.
Grab the 7-5/8" Petite Chef again for chopping the celery and removing fresh corn from the cob.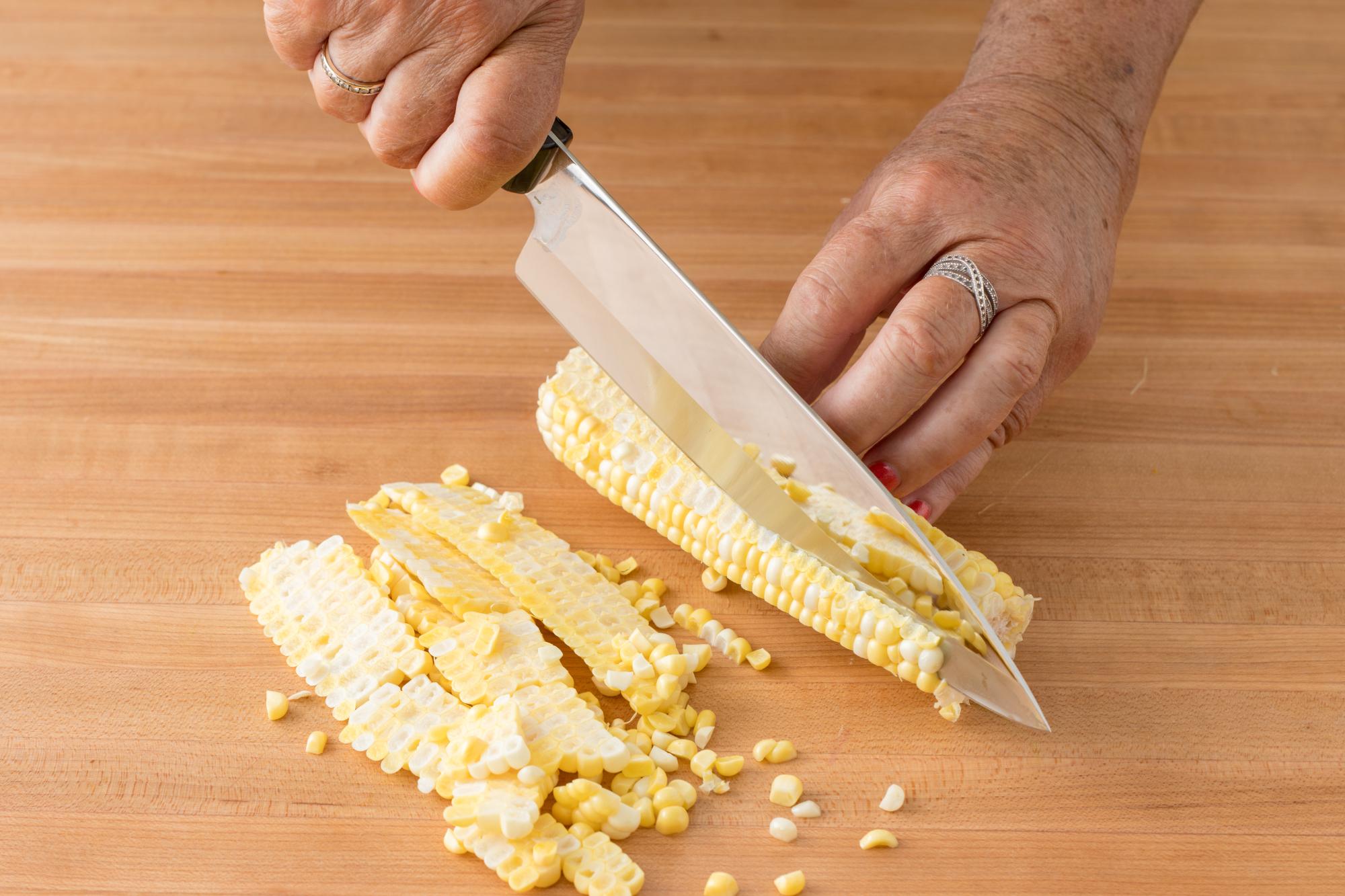 There is more than one way to remove corn from the cob, find out how by checking out our 4 Easy Ways to Cut Corn Off the Cob blog post.
Putting the Salad Together
The ingredients for this Pasta Corn Salad are just tossed together. If you want to add a bit of creaminess to it, consider running the back of your knife along the cob after the kernels have been removed to release some the corn milk into the bowl. It'll add more creamy corn flavor to the salad.
The mayonnaise, sour cream, relish and herbs, which make up the tangy dressing for the salad, create a nice balance to the sweetness of the corn. Try using it to dress other pasta salads, too.
This is a great summer salad for a backyard barbecue or family dinner.
Ingredients
1/3 cup mayonnaise
1/3 cup sour cream
2 tablespoons sweet pickle relish
2 tablespoons chopped parsley
2 tablespoons chopped chives
12 ounces of cooked macaroni
1 cup celery, diced
1 cup cooked corn kernels
Salt, to taste
Cayenne pepper, to taste
Directions
Mix together mayonnaise, sour cream, relish, parsley and chives.
Stir in cooked macaroni, celery, corn, salt and cayenne pepper.
Chill before serving.
Recommended Tools