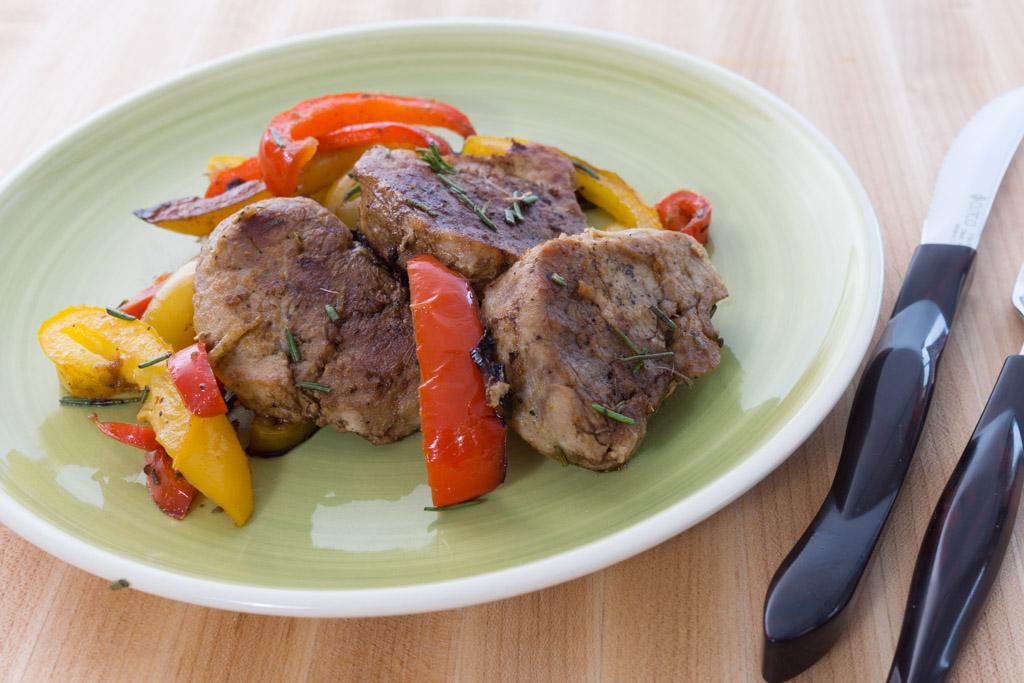 Pork has gotten a bad rap for years when it's actually a very lean meat depending on the cut. It can actually be just as lean as chicken. Pork tenderloin and center cut pork chops are two of the leanest cuts.
This One-Skillet Pork Tenderloin with Peppers recipe has a lot of things going for it. It can be made in one pan, the ingredients are readily available, it cooks up quickly, is low in calories and tastes great.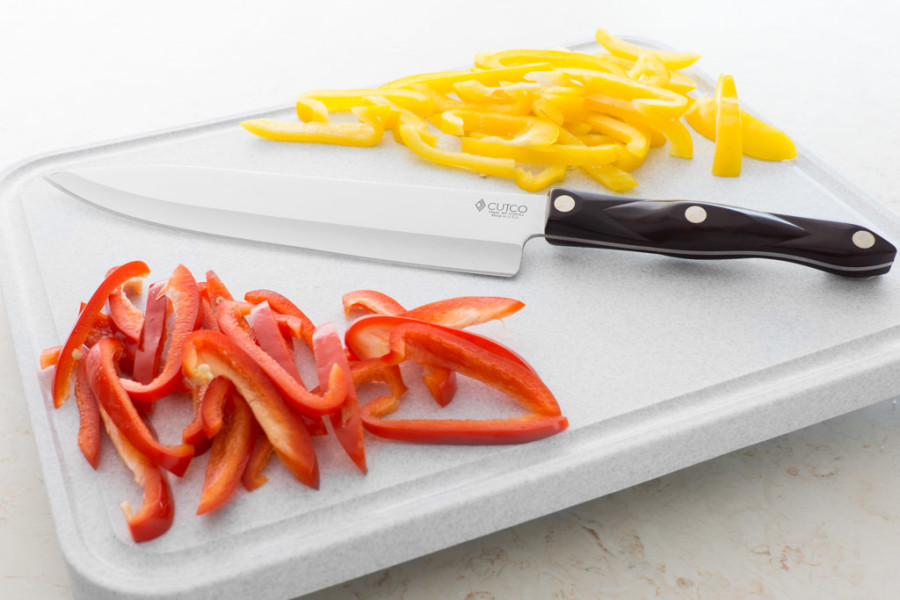 While the recipe calls for a 1-pound tenderloin, the smallest I found was about 2 pounds. I simply cut it in half and froze the other piece to use later.
I'm not an anchovy fan but their taste is not pronounced at all. I think they add just a bit of saltiness to the dish. One of our tasters was ready to pass on trying it because he doesn't like any kind of fish. He reluctantly gave it a try and liked it. Another one of the tasters is working on increasing the amount of protein in her diet while reducing her carb intake. She found this dish with its lean protein and vegetables fits into her lifestyle.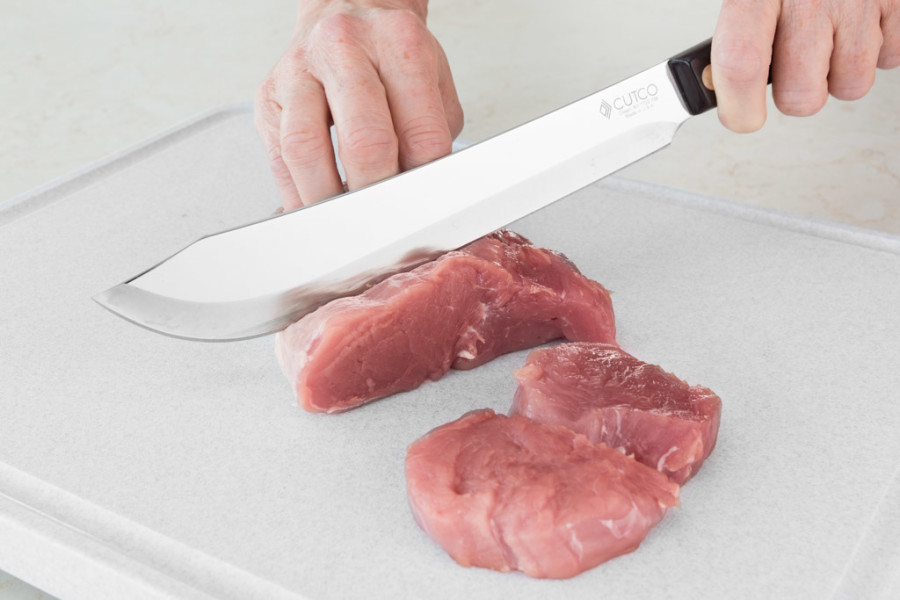 If you're okay with carbs in your diet, rice pilaf is a nice accompaniment. A chunky applesauce, a baked apple or cranberry sauce would also work well as a side dish.
Ingredients
1 1-pound pork tenderloin, trimmed and cut into 1-inch thick slices
1/2 teaspoon kosher salt
1/2 teaspoon freshly ground black pepper
1 tablespoon extra-virgin olive oil
1 1/2 teaspoons chopped fresh rosemary, divided
4 canned anchovy fillets, drained and mashed
3 cloves of garlic, thinly sliced
1 red bell pepper, cut into 1 1/2 inch strips
1 yellow pepper, cut into 1 1/2 inch strips
2 teaspoons balsamic vinegar
Directions
Heat a large skillet over medium-high heat. Sprinkle the pork with salt and pepper. Add the oil to the pan, swirling to coat. Add pork; cook 5 minutes. Reduce heat to medium; turn pork over.
Add 1 teaspoon rosemary, anchovies, garlic and bell peppers. Cook 7- 8 minutes or until peppers are tender and pork is done.
Drizzle with vinegar and top with remaining 1/2 teaspoon rosemary.
Recommended Tools