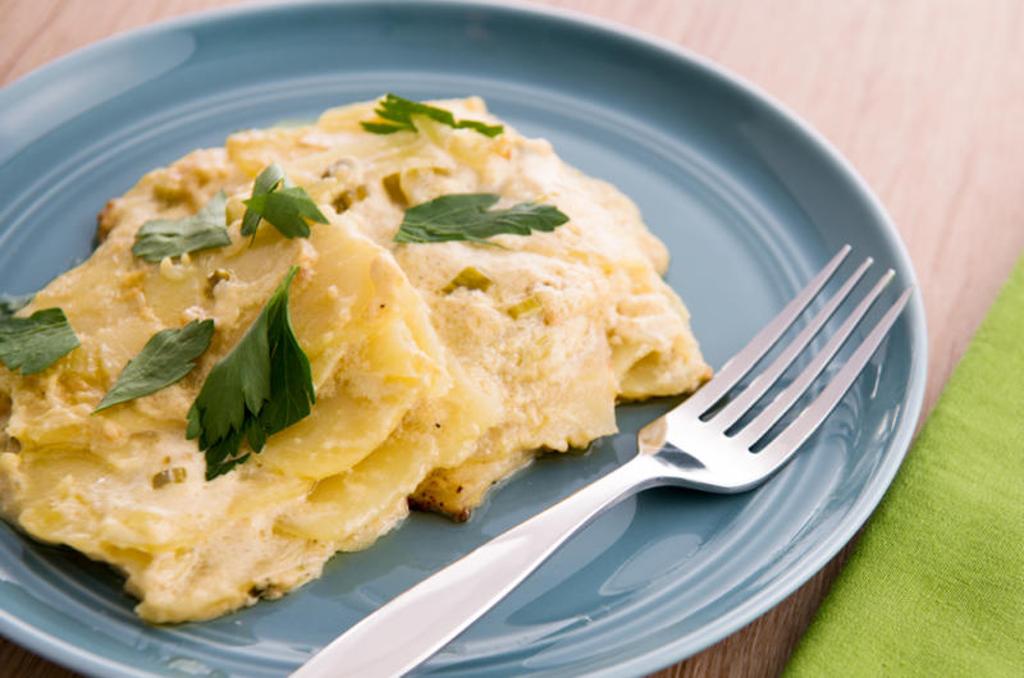 Have you ever looked at potatoes and thought "now what?" Don't get me wrong. I like potatoes but I always end up just baking them and offering some sour cream or butter on the side. They're good, just not that exciting. When we have guests over, I like to do something a little extra and make the potatoes more of a dish.
I've prepared "au gratin" dishes before, but thought they were missing something, like that extra kick of flavor. By adding Dijon mustard and some Gruyere cheese, I've found a potato recipe that has become my go-to for family gatherings. This flavor combination pairs well with ham, roast beef or a crown roast.
Preparing the Potatoes
This really is a very straightforward recipe, with most of your time dedicated to thinly slicing the potatoes. We started by using the Cutco Vegetable Peeler to quickly peel the potatoes and then placed them in water so they wouldn't brown.
The 5" Petite Santoku worked perfectly to thinly slice the potatoes. Once again, we put those thin slices in water to prevent browning.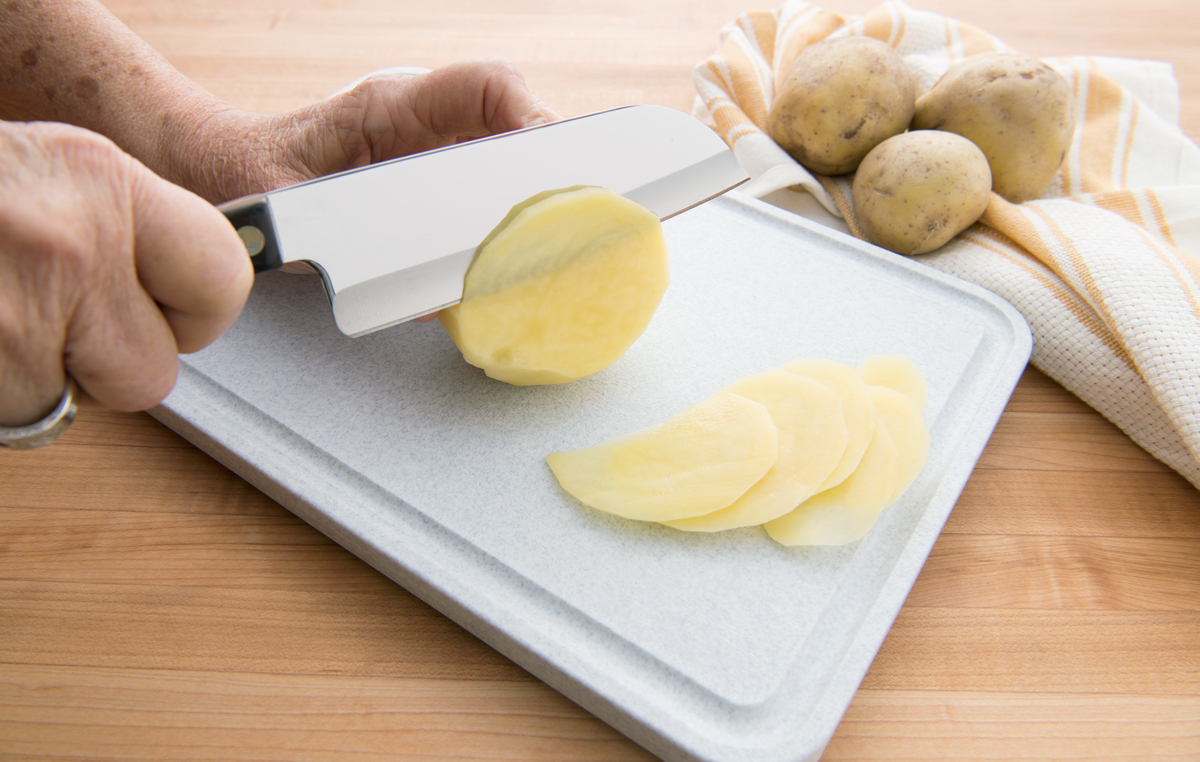 When the sauce was ready, we simply placed the sliced potatoes on a paper towel to dry them out a bit and began the layering process.
While the baked potato will always be a favorite, it's nice to have an easy potato side dish that kicks up the flavor.
Ingredients
1/3 finely chopped green onions
3 tablespoons butter or margarine, divided
2 cups whipping cream
1/3 cup Dijon mustard
Salt and pepper
2 cups (8 ounces) shredded Gruyere cheese, divided
8 medium potatoes, peeled and thinly sliced
2 teaspoons of mustard seed
Directions
Preheat oven to 400°F.
In a small saucepan, cook onions in 1 tablespoon of butter for two minutes or until tender. Stir in the cream, mustard and remaining butter, add salt and pepper to taste. Bring to a boil. Reduce heat; simmer, uncovered, for 5 minutes.
Reduce heat to low; stir in half of the cheese until melted. Remove from the heat. In a greased shallow 2-1/2 quart baking dish, layer a third of the potatoes; top with a third of the sauce. Repeat layers twice; sprinkle with remaining cheese. Top with mustard seed.
Bake uncovered for 30 minutes. Cover and bake 25-30 minute longer or until potatoes are tender. Let stand for 5 minutes before serving.
Recommended Tools