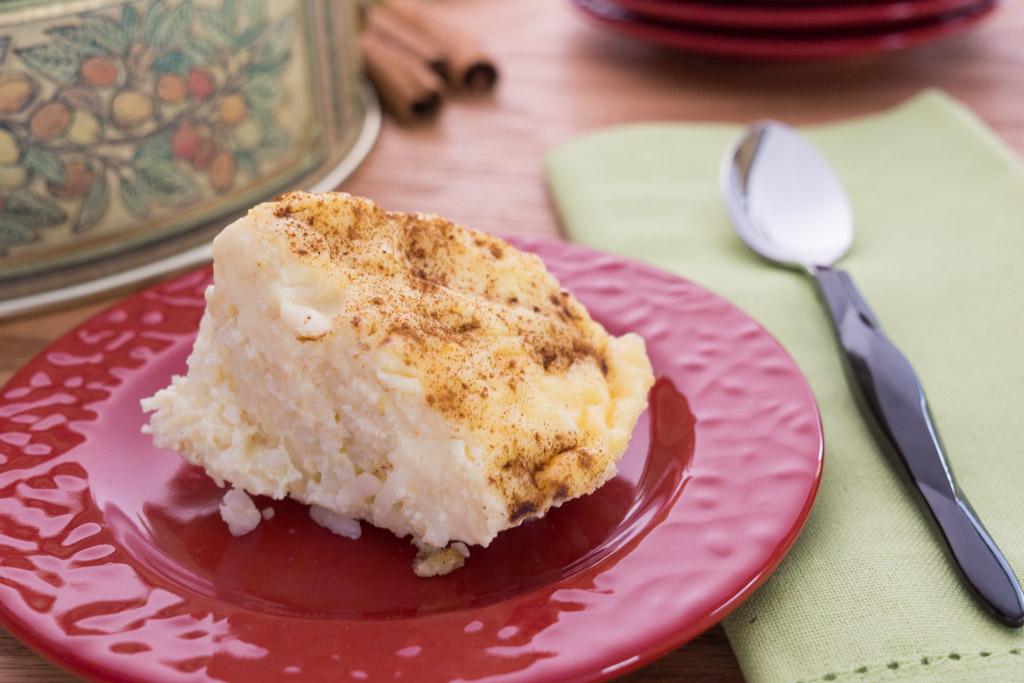 By now, if your mailbox, the inbox on your computer and your computer homepage look like mine, you've been inundated with Thanksgiving tips, ideas and recipes.
There are turkeys cooked in every way imaginable way – roasted, brined, deep fried, and marinated, and numerous varieties of stuffing, vegetables, side dishes and desserts. It gets a little overwhelming.
In talking to my friends and family, most say they are open to trying new recipes but there are some holiday food traditions they won't change. I feel the same way. It's a way to keep memories alive and pay tribute to family and friends who are no longer with us.
One thing my mom always made for Thanksgiving was homemade rice pudding. I don't know why she chose to serve rice pudding at Thanksgiving or where she got the recipe. I do have her handwritten recipe card which I treasure. My niece has loved this from the time she was a little girl (she is now in her 30s) and every year would ask, "Grandma, we're having rice pudding, right?" Now she asks me the same question.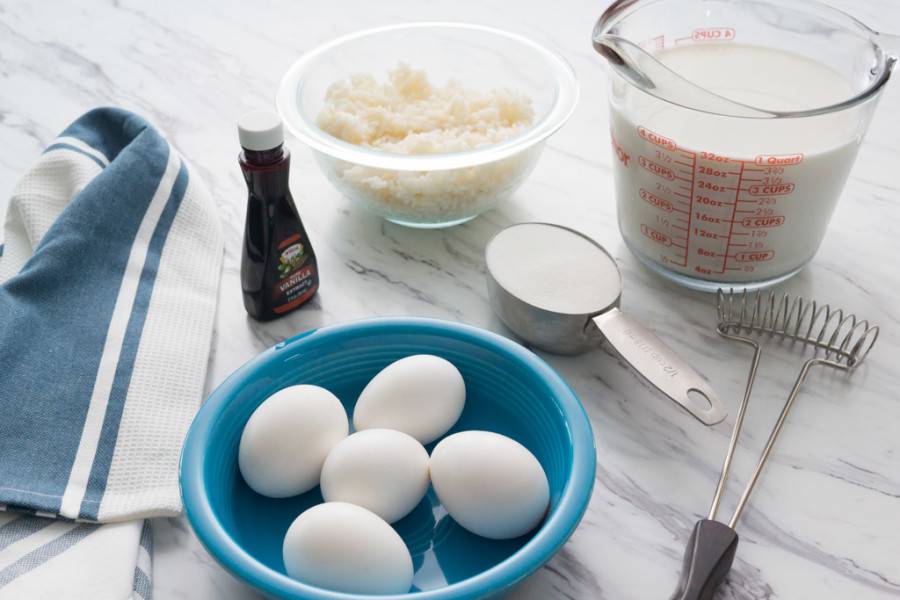 We prefer the pudding without raisins but feel free to add them if you like. While her recipe uses one cup of cooked rice, I increased the amount to 1 1/2 cups. I like it better with a little more rice and a little less custard. The pudding bakes in a water bath creating a smooth, velvety custard, kissed with the sweetness of pure vanilla.
Ingredients
1 1/2 cups cooked rice
1 teaspoon flour
1/2 cup sugar
1/4 teaspoon salt
2 teaspoons vanilla
5 beaten eggs
1 quart of milk (I used whole milk)
Directions
In a large bowl, whisk the eggs with the Cutco Mix-Stir. Add the rest of the ingredients.
Pour into a large casserole and place in a roasting pan. Add water until it comes halfway up the dish.
Bake 1 1/2 hours in a 350°F oven. Cool and sprinkle with cinnamon. Serve warm or cold.
Recommended Tools