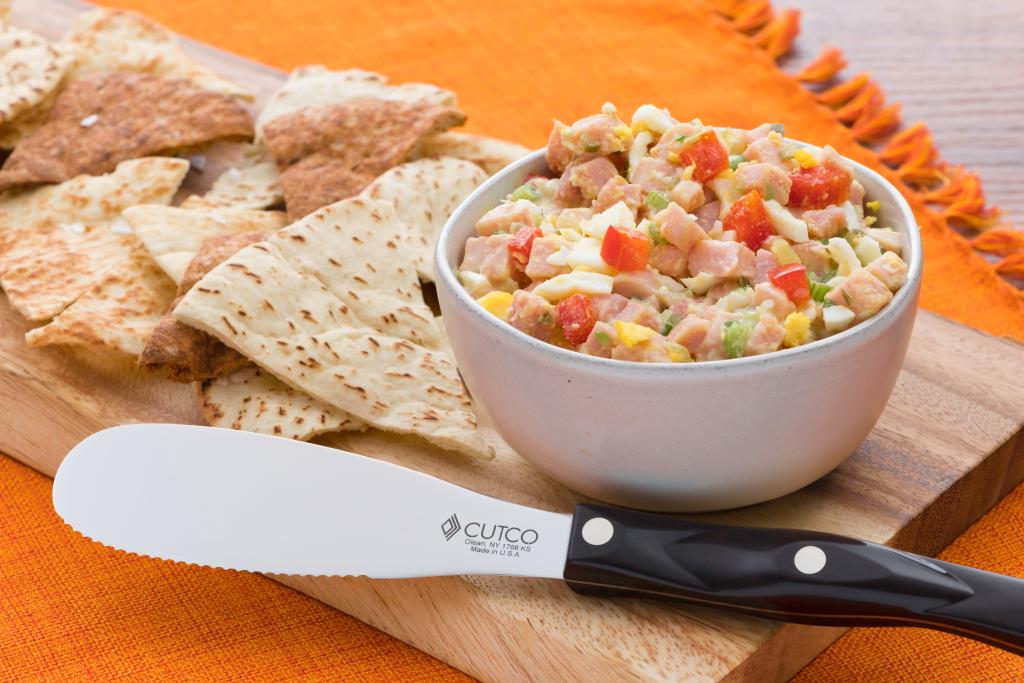 When I was a kid, one of the best things about a Sunday ham dinner at Nana's house was knowing on Wednesday that I'd have a ham salad sandwich in my lunchbox.
My family always ground the ham in the old meat grinder, which attached to the end of the sink board, but now I prefer a chunkier ham salad. For me, this updated texture brings my family's old favorite taste into the modern scene.
If there are no ham leftovers, but you're still craving ham salad, buy ham steaks and use a Cutco Spatula Spreader to cut it into cubes as big or as small as you like.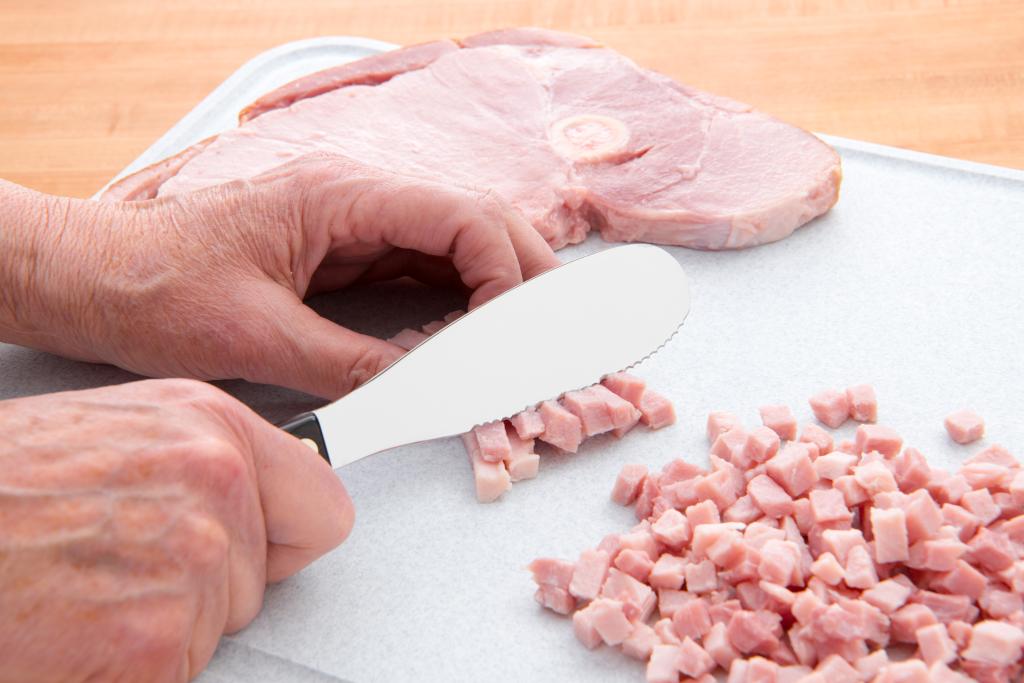 The 7-5/8" Petite Chef will also come in handy for slicing the green onions and dicing red pepper and celery.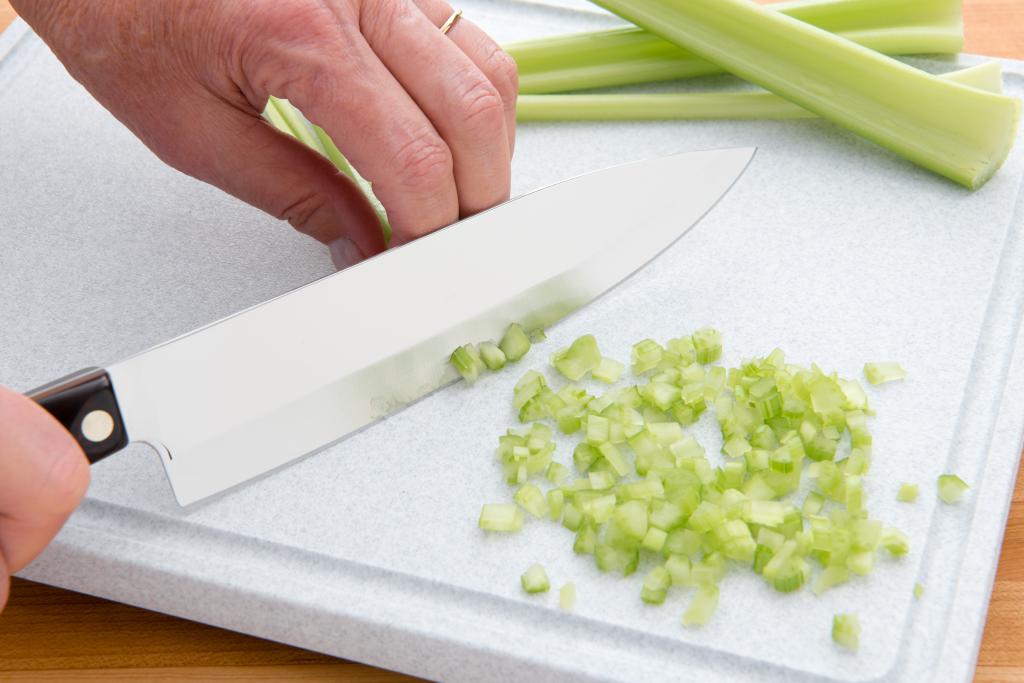 This recipe is great to serve as a dip on an appetizer table, but try piling it in a pita for lunch.
Ingredients
4 pita breads
2 cups diced ham (about 3/4 pound)
2- 3 hard-boiled eggs, chopped
1/4 cup sweet pickle relish, drained
2 tablespoons green onion, sliced
2 tablespoons celery, diced
2 tablespoons red bell pepper, diced
1/4 cup mayonnaise
2 teaspoons Dijon mustard
1 tablespoons lemon juice
Salt and pepper to taste
Directions
To make pita chips: Preheat oven to 400 degrees F. Cut each pita bread into 8 triangles using a Pizza Cutter and put on cookie sheet. Bake in the preheated oven for about 7 minutes or until lightly browned and crispy.
To make ham salad: In a medium bowl, gently mix together ham, eggs, relish, green onion, celery and red bell pepper. Add mayonnaise, mustard and lemon juice, and stir to combine with ham mixture. Taste and season with salt and pepper as needed.
Serve with toasted pitas.
Recommended Tools