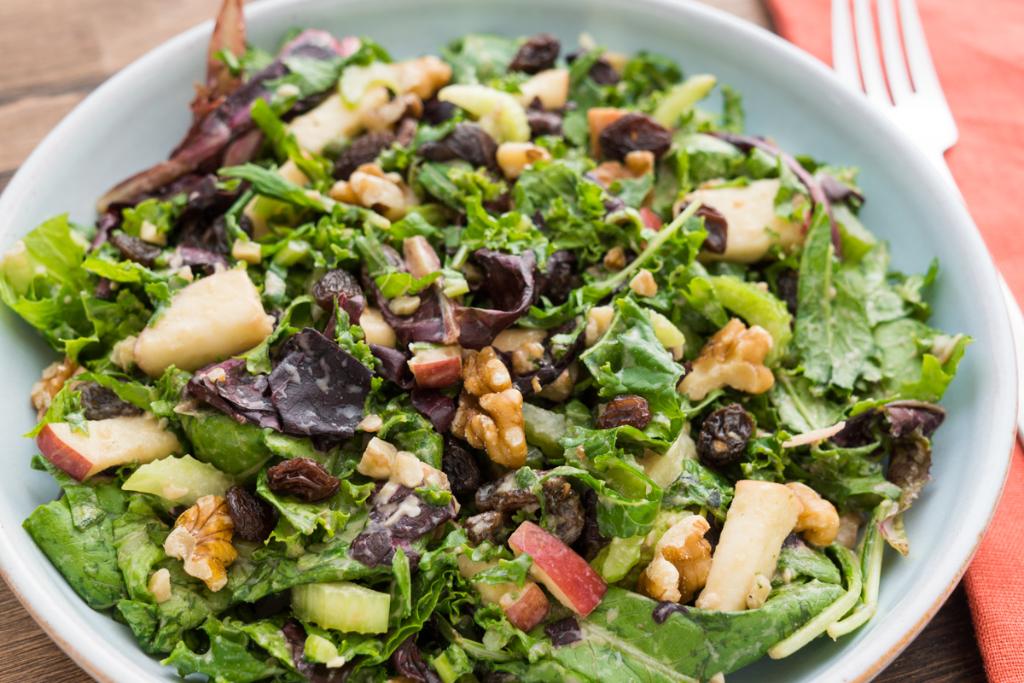 One of my tips for surviving holiday parties and potlucks is to bring a healthy dish you know you can eat, and fill up on. My go-to is a big yummy salad, loaded with veggies, healthy fats, and protein.
This ultra-healthy Kale Waldorf Salad is a perfect winter salad, topped with veggies and fruit. It's also a lighter choice than traditional Waldorf salad, replacing the mayonnaise with a tangy Dijon dressing.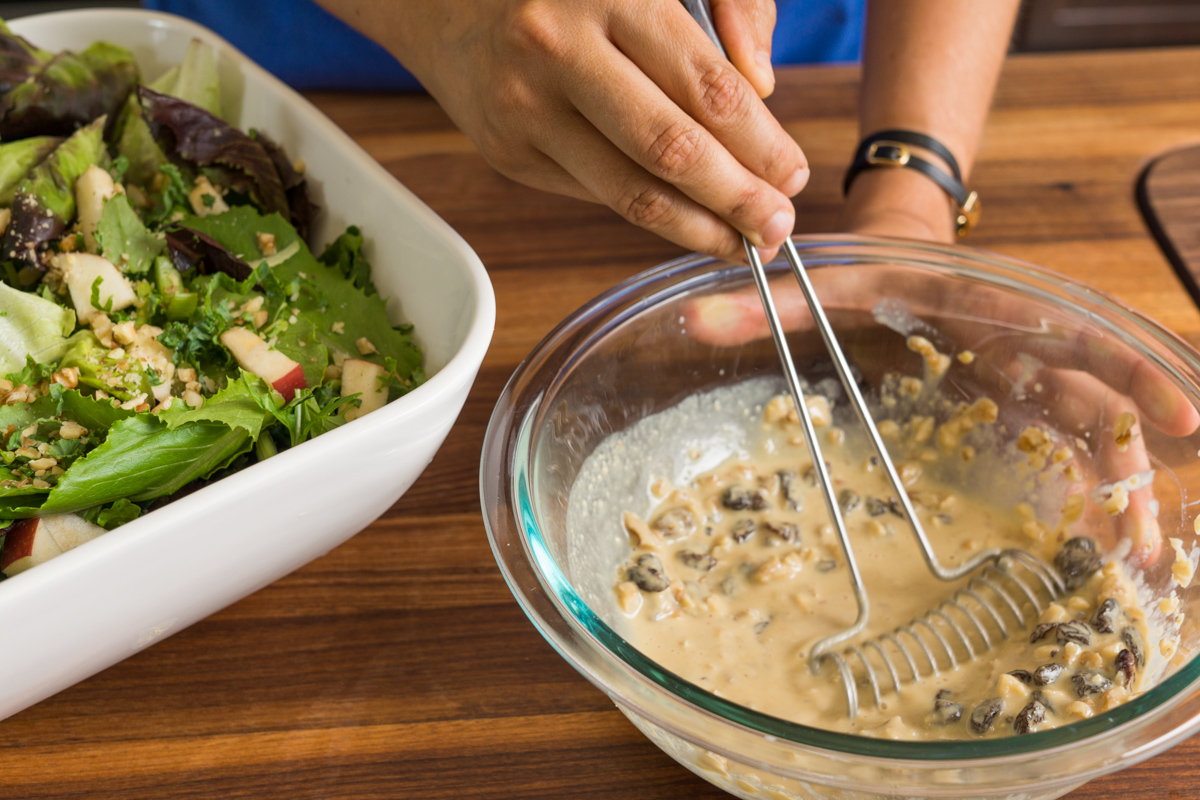 The trick to using kale in a salad is chopping the kale small and massaging the dressing into the hearty winter green. I like to use a sharp 7" Santoku knife for this task.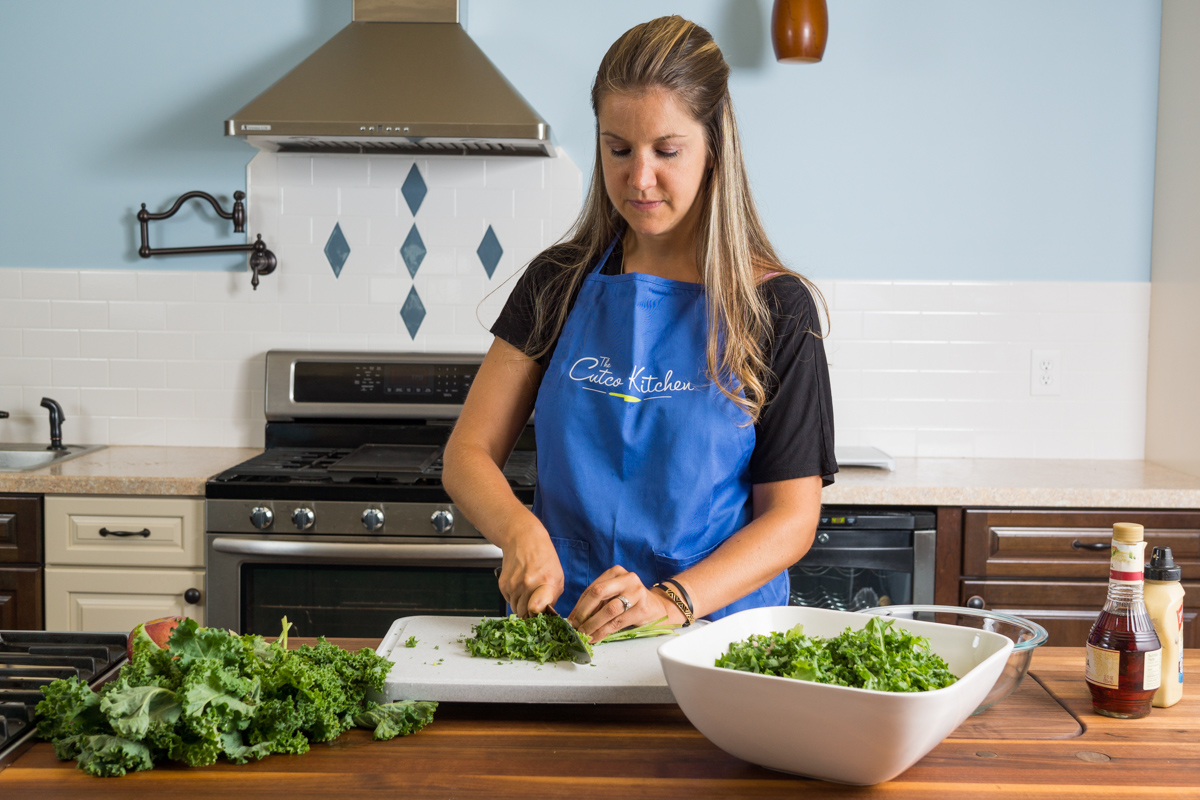 So, go ahead and load up your plate with this salad and keep this holiday season the healthiest yet.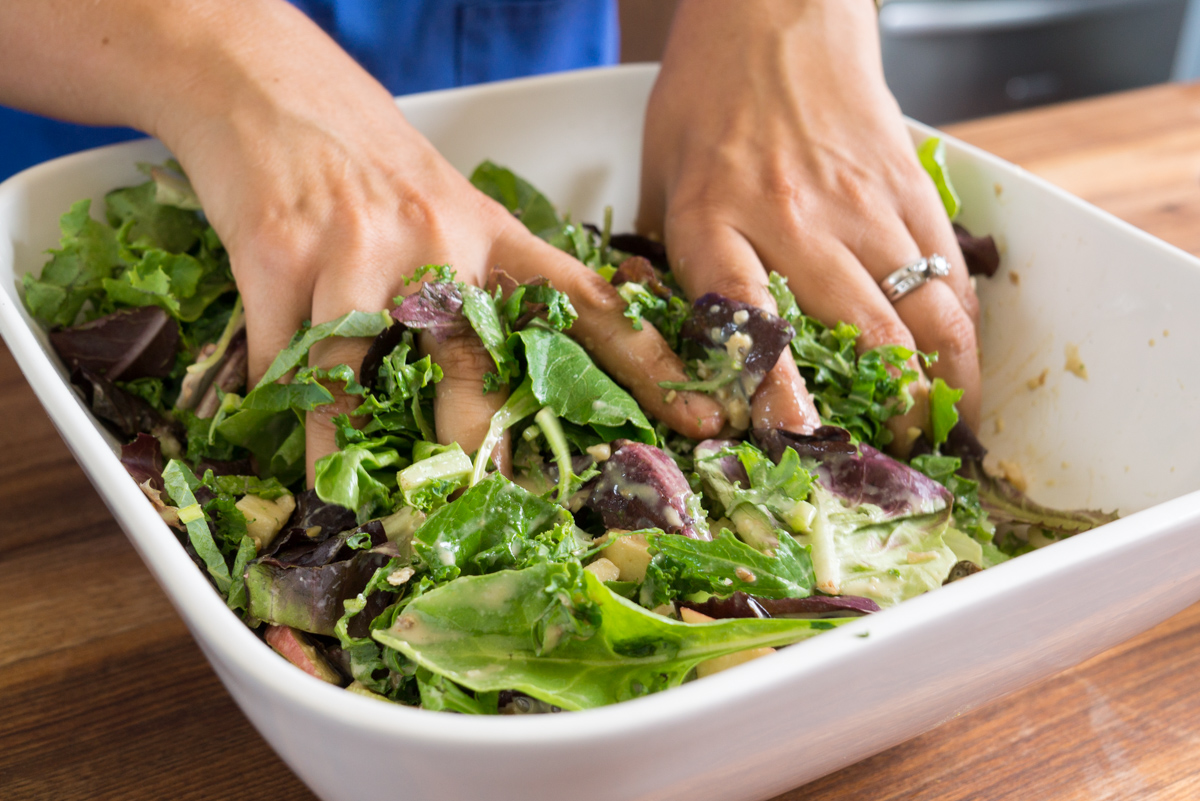 Nutritional Info: Per Serving: 173calories, 11g total fat, 1g saturated fat, 0mg cholesterol, 383mg sodium, 17g carbohydrate (6g dietary fiber, 9g sugar), 5g protein
Ingredients
Salad
4 cups packed finely chopped raw kale
4 cups mixed greens
1 large red apple, chopped
2 cups thinly sliced celery
1/2 cup walnuts
1/4 cup raisins
Dressing
1/4 cup walnuts, chopped
4 tablespoons raisins
4 tablespoons Dijon mustard
2 tablespoon red wine vinegar
1/8 teaspoon sea salt
4 tablespoons water, more if needed
Directions
Toss salad ingredients together in a large bowl.
In a food processor, place walnuts, raisins, Dijon mustard, vinegar, and sea salt. Purée until well combined and slightly thick, adding water if needed to thin. Pour dressing over kale salad and toss to combine.
Recommended Tools