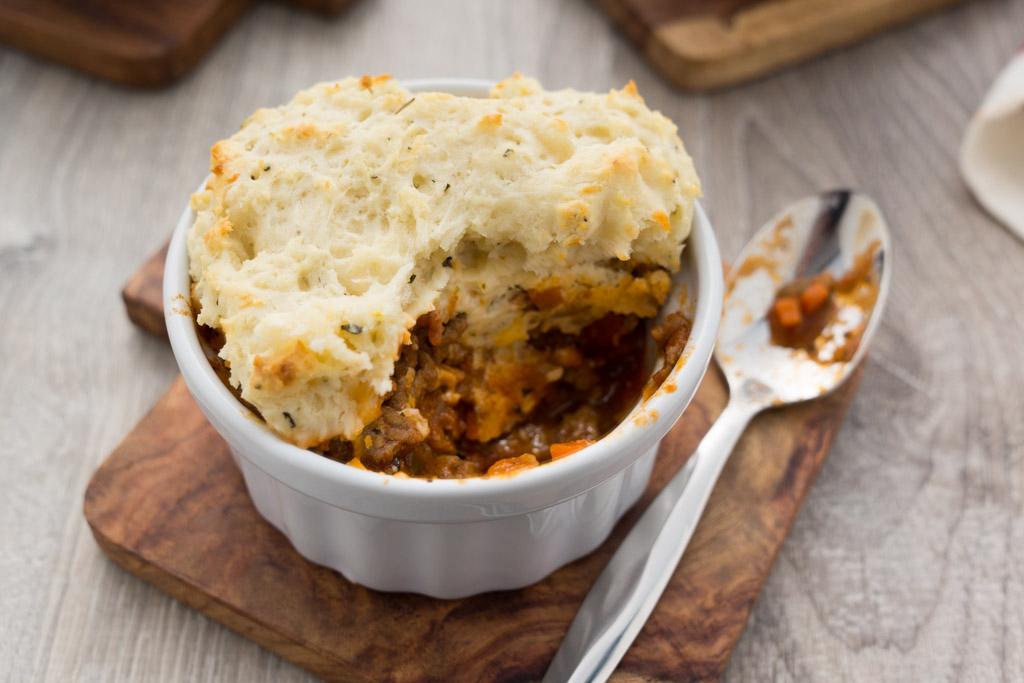 As you probably know by now, I am Italian and I love Italian food. I could eat it seven days a week, so I'm always on the lookout for something I haven't tried before. I'm also a big fan of chicken pot pies so why not use that same premise for Italian Pot Pies?
All that this recipe required was changing up the ingredients inside while still having that golden crust on top. These little gems are good on their own for a quick lunch or add a salad with Italian dressing and you have a light but satisfying dinner.
Use the 7-5/8" Petite Chef to easily chop the onions and carrots, and mince the garlic.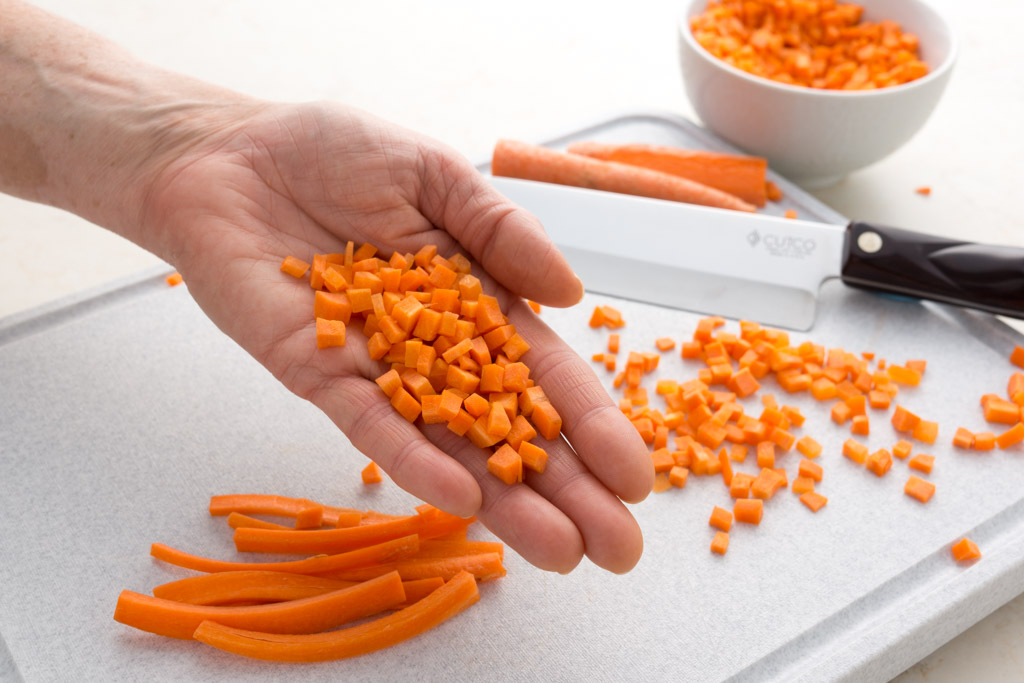 Use the Slotted Spoon to stir the onion and carrots as they cook and break up the ground beef while frying.

If you don't have ramekins, spoon the ground beef mixture into a casserole and spread the dough evenly over the top.

This dish is a good way to incorporate more vegetables into your meals. Since they are chopped so small, kids will barely notice they are there. You could also add some finely chopped mushrooms to this dish.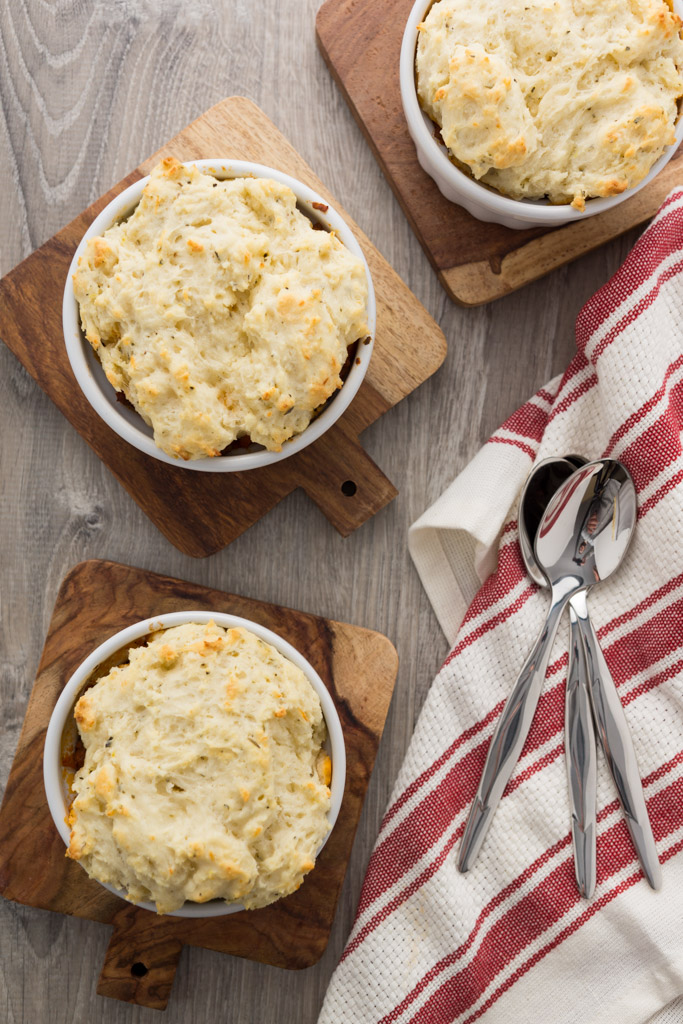 It's easy, delicious and Italian – all good things in my book. Hope you'll try it.
Ingredients
1 tablespoon olive oil
1 medium onion, finely chopped
1 large carrot, finely chopped
1/2 green pepper, finely chopped
1 pound lean ground beef
2 garlic cloves, minced
1 teaspoon Italian seasoning
Salt and pepper to taste
2 cups tomato sauce
1 cup flour
1/4 cup Parmesan cheese, grated
1 1/2 teaspoons baking powder
1/2 teaspoon salt
1/4 teaspoon rosemary, crushed or 1/2 teaspoon Italian seasoning
4 tablespoons butter, melted
1/2 cup whole milk
Directions
Preheat oven to 450°F.
In a large skillet, over medium heat, heat oil and add onions, carrots and peppers. Sauté until vegetables are tender.
Add ground beef and cook until meat is no longer pink.
Add garlic and cook until fragrant. Add seasonings and tomato sauce, and mix. Cook until thickened, about 10 minutes.
Spoon mixture into 4 8-ounce ramekins and set aside.
Whisk the flour, Parmesan cheese, baking powder, salt and rosemary together in a mixing bowl. Make a well in the center and add the melted butter and milk.
Combine just until moistened. Mound spoonfuls of dough on top of each ramekin. Place on a rimmed baking sheet and bake 10 – 12 minutes or until the tops are golden brown.
Recommended Tools