How to Make a Healthy Snack Board
38 days ago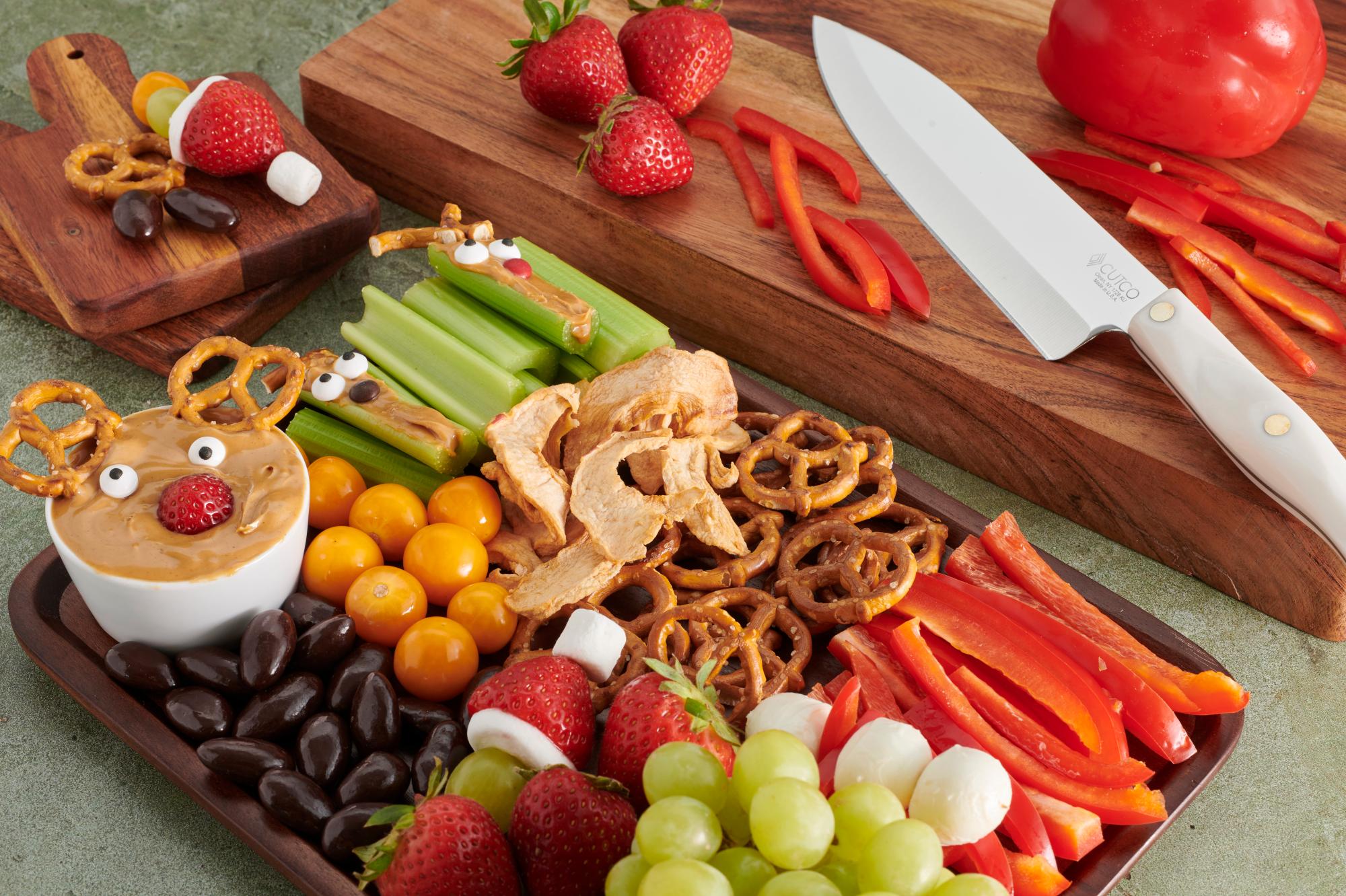 The "serve everything on a board" trend isn't going away anytime soon, but in my view, that sometimes leads to over-snacking on the bad things. So here is how to make a healthy snack board that offers up a variety of flavors that might be a little bit more fit-friendly.
The beauty of creating a healthy board is that you can mix and match just about anything your guests would like. And, if you want to toss something a bit more decadent on there, you can. It's all up to your imagination.
For inspiration, we created this healthy snack board that includes both sweet and salty flavors to satisfy any palate.
Here is what we added to our board:
Peanut butter
Celery sticks
Chocolate covered almonds
Goldenberries
Dried apples
Pretzels
Strawberries
Grapes
Marshmallows
Sliced red bell peppers
Prepping Your Snacks
For this healthy snack board, we used a 7″ Santoku to cut the celery sticks by making slices down the length of the stalk and then cutting crosswise to create batons.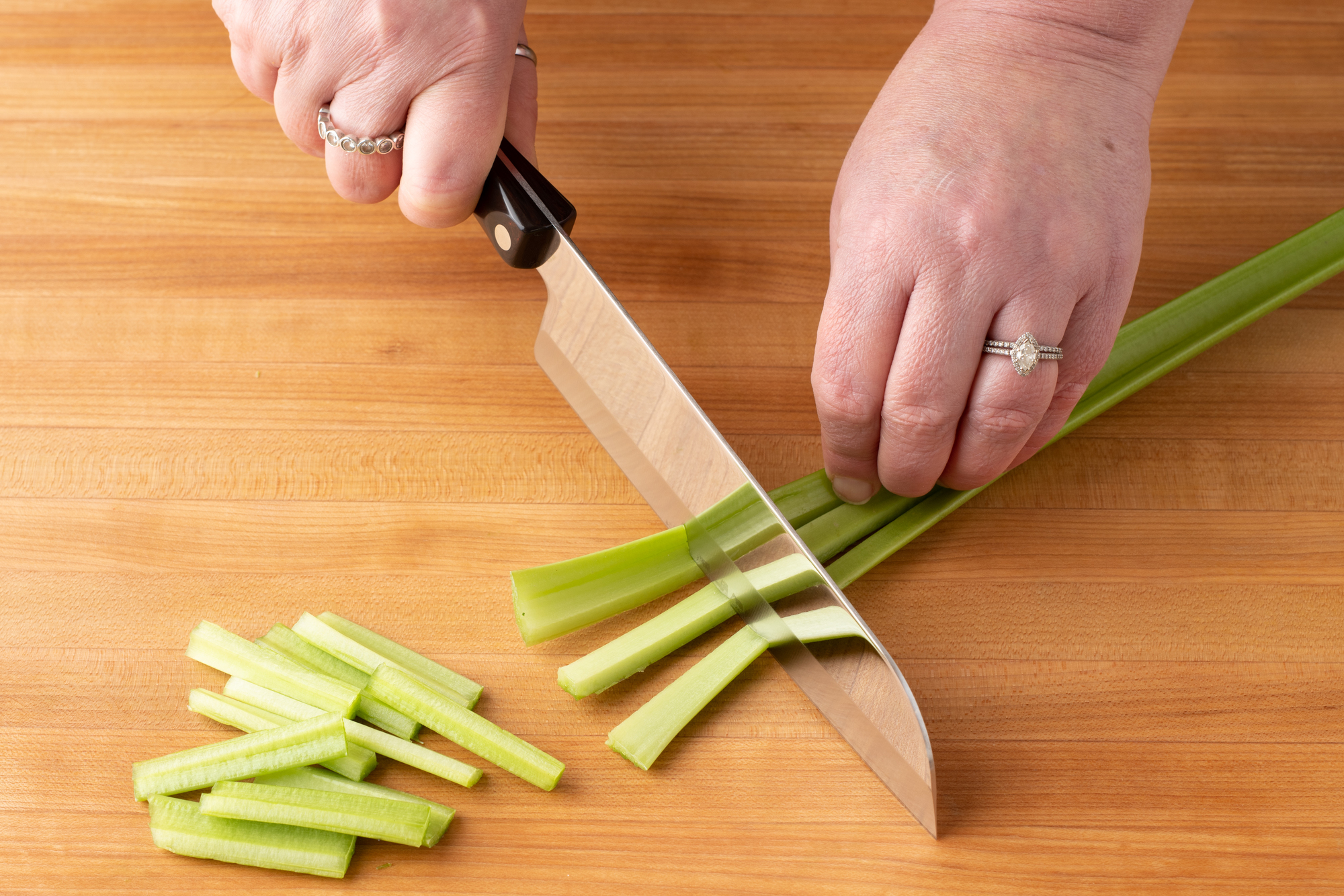 Learn how to easily cut celery sticks by checking out our simple step-by-step tutorial.
For the bell peppers, use a Trimmer to cut off the top and then cut all four sides of the pepper away from core. Lay the quarters flat on the cutting board and cut into strips.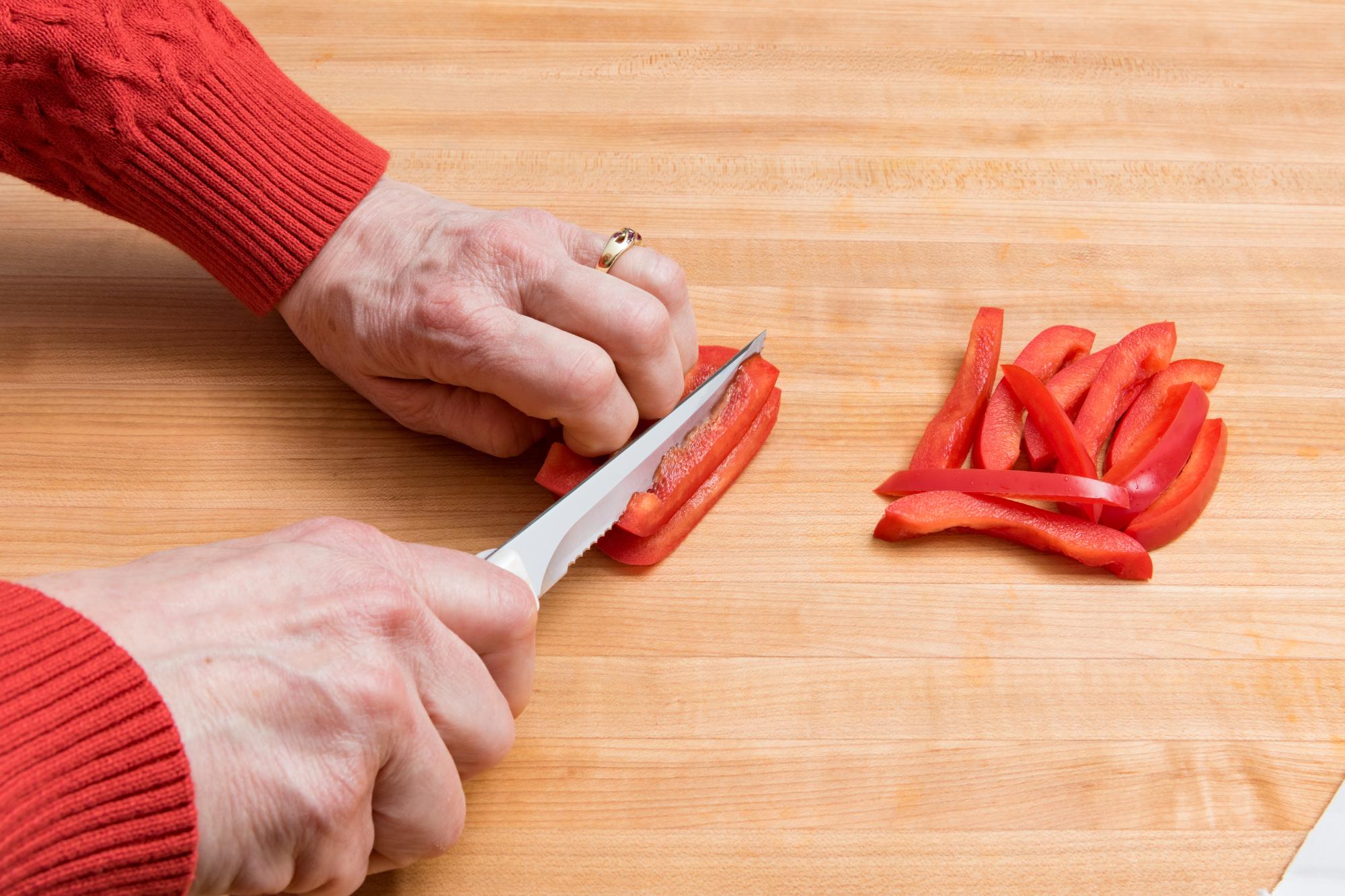 For the grapes, you can use the Super Shears to snip away smaller bunches from a large bunch of grapes that guests can just grab. You can also use wooden skewers to create fruit wands. We created some using strawberries, grapes and marshmallows.
Mix and Match Snacks
Flavor and texture are the two words that come to mind when creating any snack board. Ours has crunchy pretzels, chewy dried apples, crisp fresh fruits and vegetables, and we added peanut butter for a spread.
Other ideas to add to a healthy snack board include:
Hummus
Tzatziki
Olives
Sugar snap peas
Raspberries
Clementines
Nuts
Dried cranberries or raisins
Roasted chickpeas
Cucumber slices
Fresh apple slices
Popcorn
The options are endless and that is the beauty of serving snacks in this way. A healthy snack board would be great for serving during a brunch, bridal shower or backyard picnic. Mix, match and enjoy!