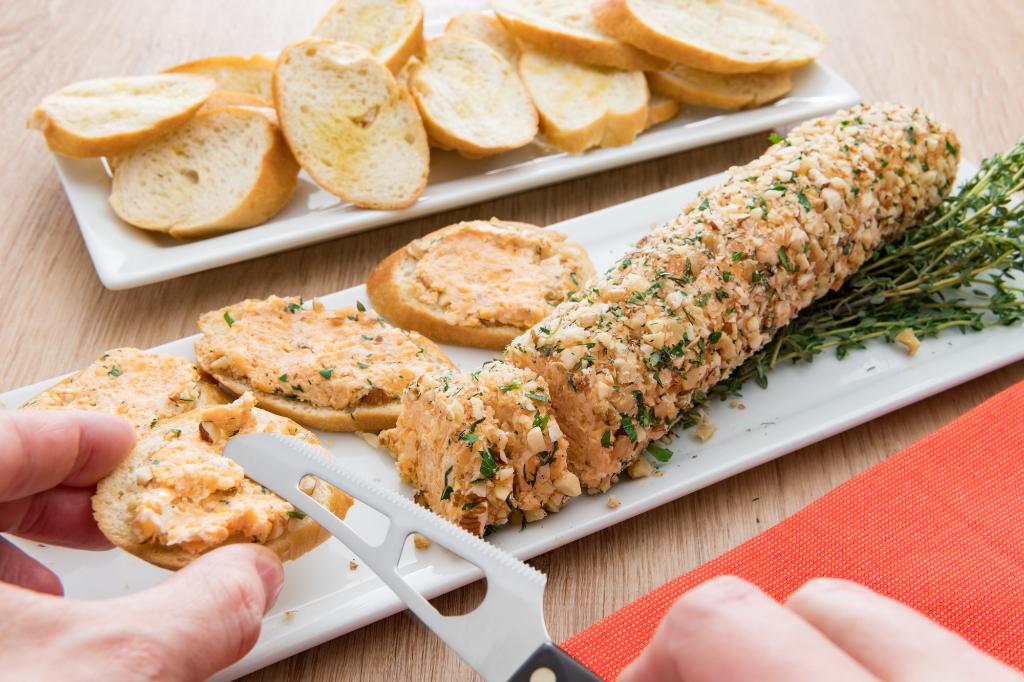 Retro foods are in, but only when they get an update. Here is a new take on the classic nut-covered cheese ball that was so popular years ago.
Take a couple minutes to grate your own cheddar cheese. It will taste much better than the pre-shredded cheese from the grocery store.
Use a 7-5/8" Petite Chef to chop the herbs and nuts. The knife's slightly rounded blade makes it easy to chop and mince, using a rocking motion. Also note that when cutting fresh herbs, it's important to use a sharp knife so you don't bruise them.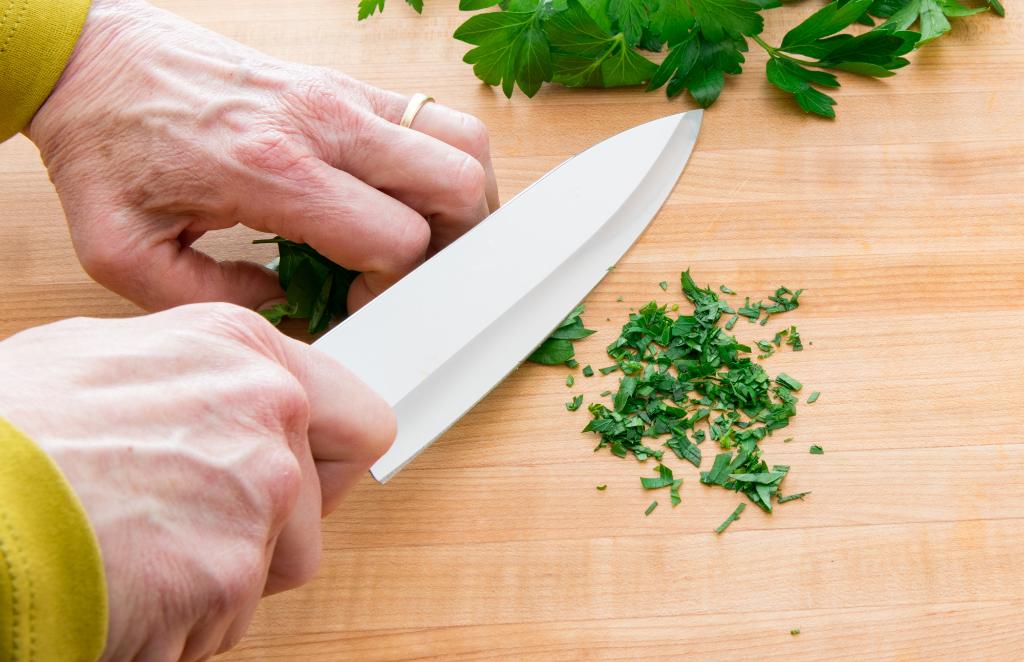 You can make the cheese log days in advance, but once you add the fresh herbs and nuts, you should serve it within an hour. For best flavor, remove the cheese log from the refrigerator 20 minutes or so before serving.
Ingredients
8 ounces extra sharp Cheddar cheese, grated
8 ounces cream cheese, softened
1/2 teaspoon smoked paprika
Pinch cayenne pepper
2 teaspoons grainy or regular Dijon mustard
Salt and pepper
1/4 cup fresh herbs, chopped (such as parsley, dill, thyme)
1/2 cup chopped nuts (almonds and walnuts)
Directions
Combine Cheddar and cream cheese, smoked paprika, cayenne and mustard in the bowl of a food processor or mixer. Pulse or blend to combine, scraping down the sides of the bowl as necessary. Season to taste with salt, pepper, and additional cayenne, if desired.
Transfer to a piece of parchment paper and roll into a log. Wrap in plastic and chill until firm, about 2 hours, or up to 3 days in advance.
When ready to serve, combine herbs and nuts on a tray. Unwrap cheese log and roll in herb-nut mixture, pressing the coating onto the log. If not serving right away, re-wrap and refrigerate up to 1 hour. Spread on crostini or crackers.
Recommended Tools