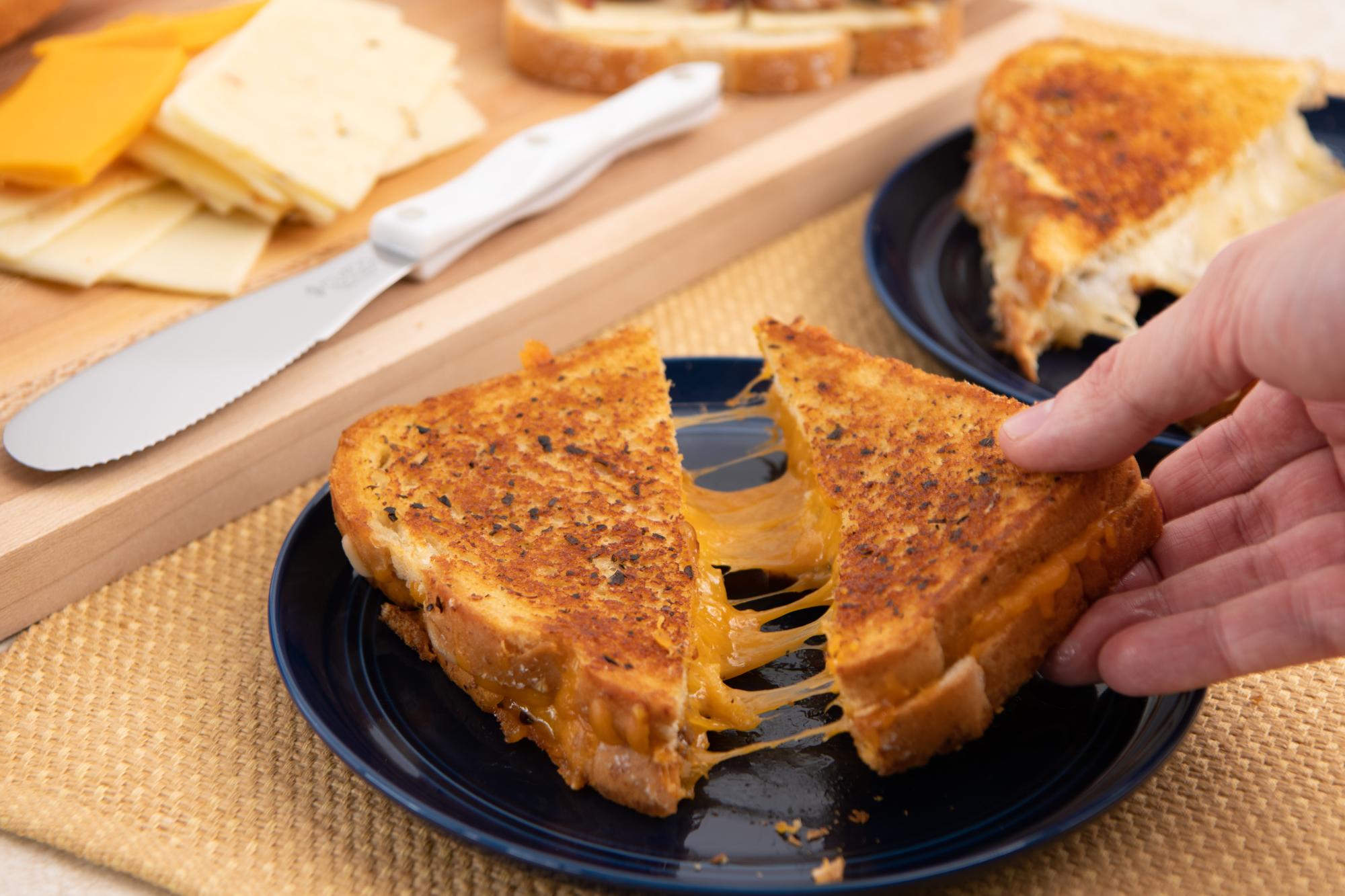 Grilled cheese sandwiches can put a smile on anyone's face. No matter the age, it just takes one bite. The crispy, buttery bread and warm, gooey cheesy center is a match made in heaven. Seriously, I bet they serve grilled cheese in heaven!
To make it feel more adult, you can dress up grilled cheese with some simple ingredients. Grilled meats that are thinly sliced are my go-to. It's a fun way to use up some leftovers.
After smoking and grilling some delicious tri-tip, I used Cutco's Santoku-Style 8" Carver to make perfectly thin slices to add to my grilled cheese.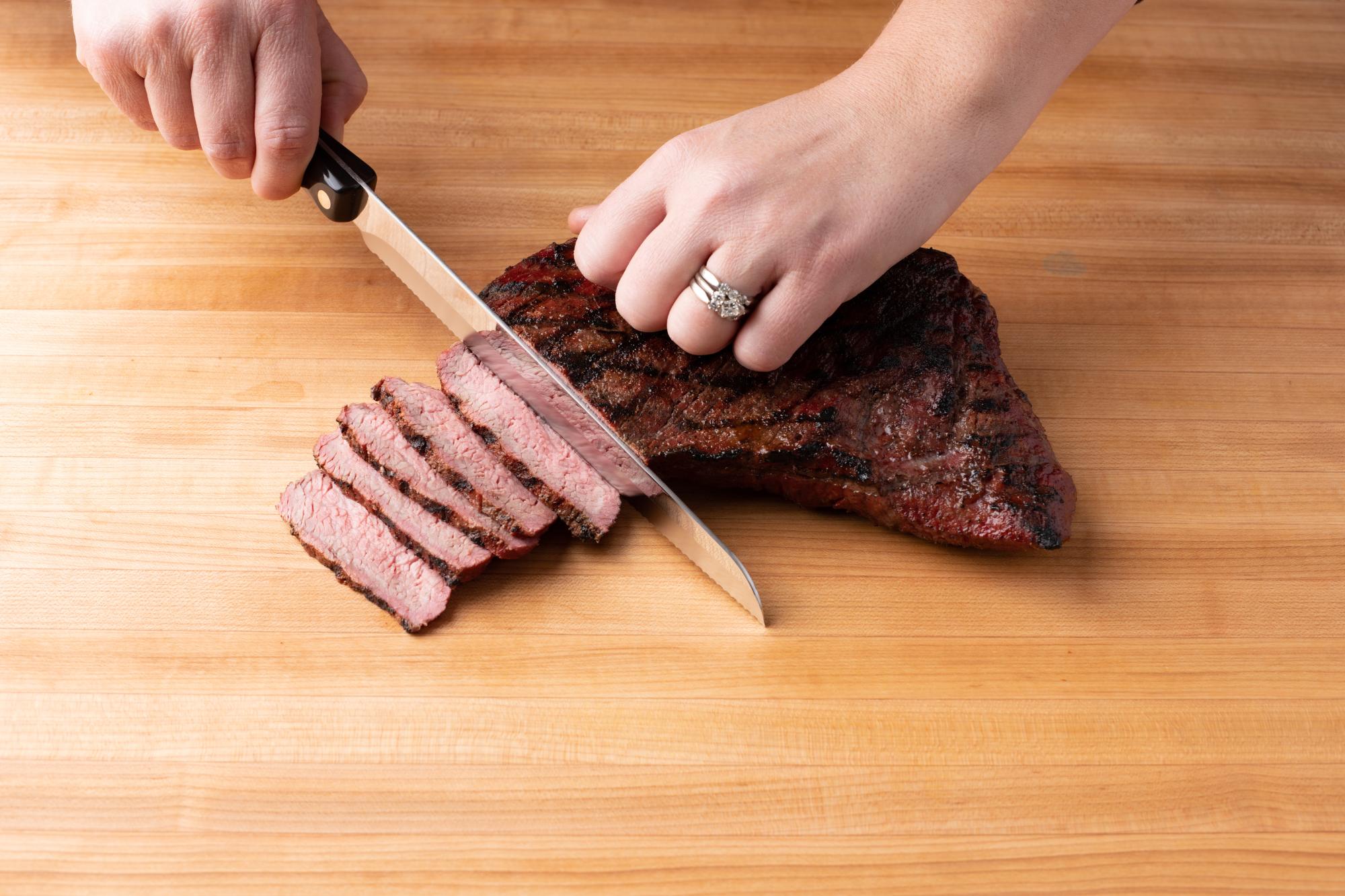 Of course, the Cheese Knife is a must-have for easily slicing the cheese for these bad boys.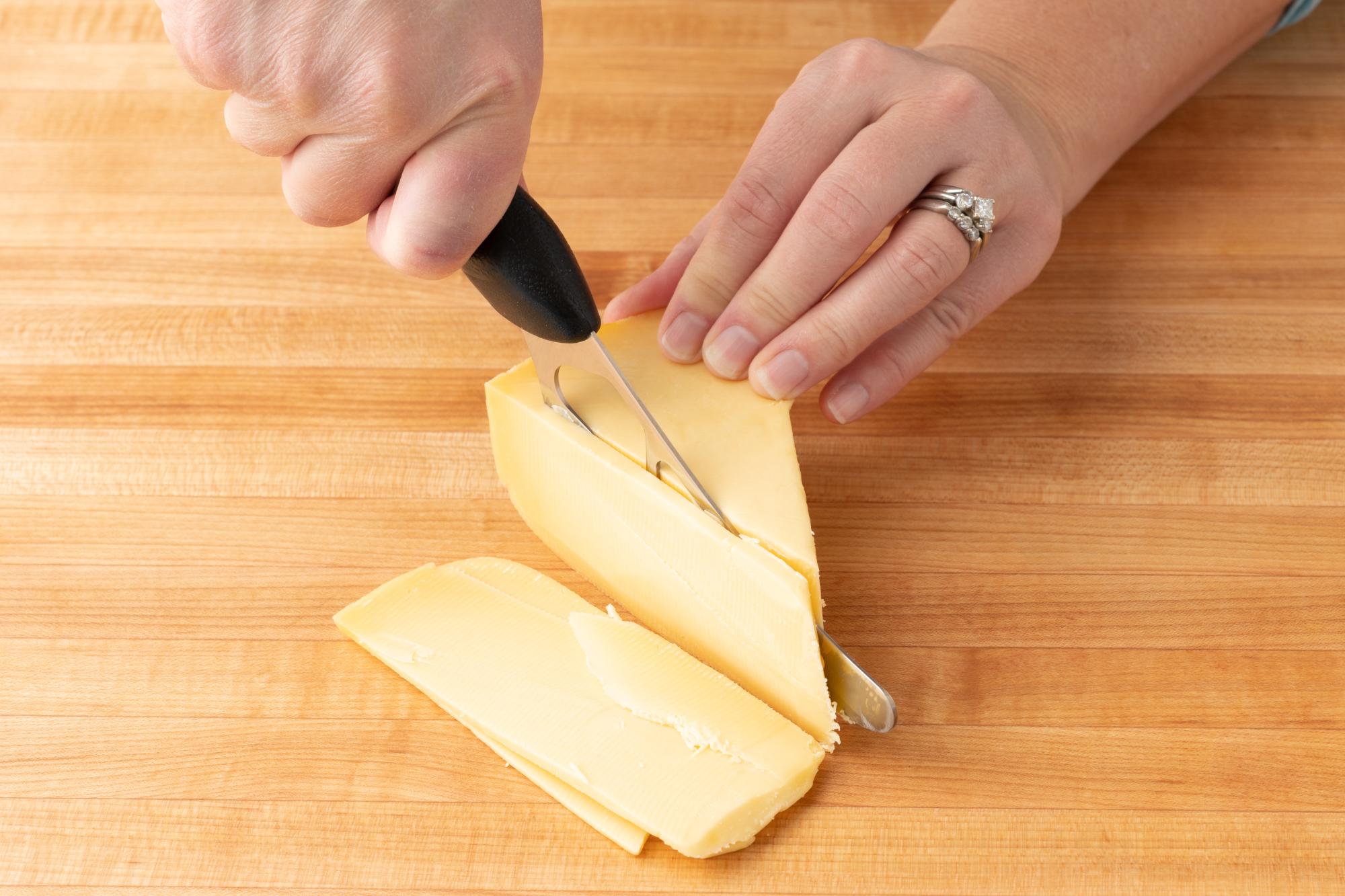 Here are some amazing grilled meat/cheese combos I highly recommend.
Pulled pork, thinly sliced green apple, smoked Gouda, a drizzle of barbecue sauce
Brisket, Cheddar cheese, barbecue sauce
Tri-tip, Swiss cheese, peppercorn sauce
Grilled chicken, Havarti, bacon or onion
Oh goodness, I'm drooling! Make it the combination of your liking. There is no right or wrong way. There are lots of yummy options for melts that could even be done on the grill or in a cast iron pan.
I also highly recommend using a garlic butter on the bread to add in additional flavoring. Wherever you can layer flavor, do it!
Ingredients
Garlic butter, or any finished butter you prefer
8 slices of bread - sour dough, French country white, rye, wheat
8 slices of cheese - sharp Cheddar, Gouda, Havarti, Provolone, Swiss
8 ounces of your choice of barbecue meat - pulled pork, sliced tri-tip, grilled chicken
Directions
Set Griddle to low heat.
Butter up the exterior pieces of each slice of bread with garlic butter.
On the bread side that does not have butter, stack up your favorite cheese, your meat of choice and then another slice of cheese and top with the other bread slice – butter side up.
Put the sandwiches on your griddle (you may have to do this a couple of times depending on the size of your griddle). Flip the sandwich when the lower piece of cheese has melted. Take the sandwich off the griddle when all the cheese is melted and the bread is toasted.
Recommended Tools