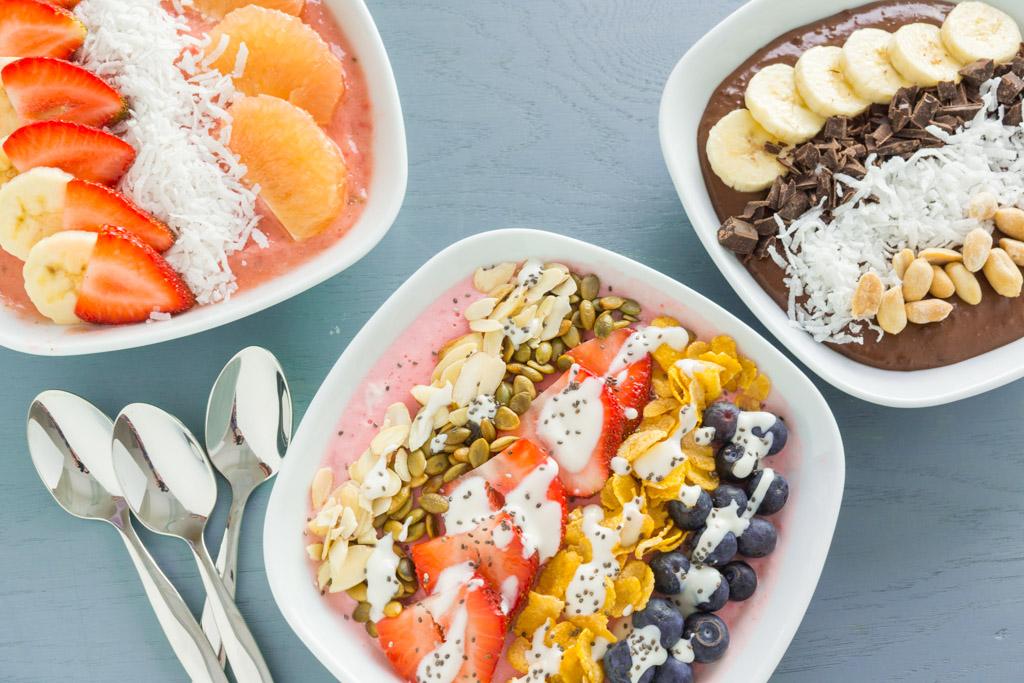 Smoothie bowls are trending everywhere now. If you prefer something more than sipping your smoothies through a straw, these might be just what you're looking for. You get a smooth and creamy base topped with texture and crunch.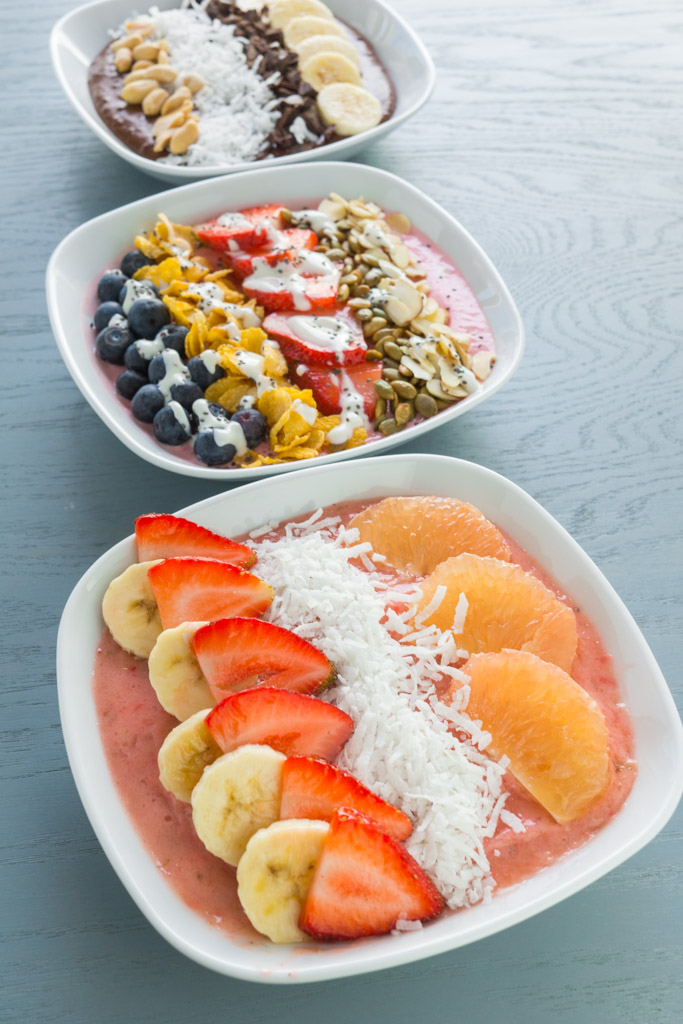 Try blending the base ingredients then popping them into the freezer for a few minutes before adding the toppings. The result is like eating a frozen yogurt or ice cream sundae. Smoothie bowls are also an excellent way to get kids to eat fruits and vegetables. They can even select their own combinations of toppings.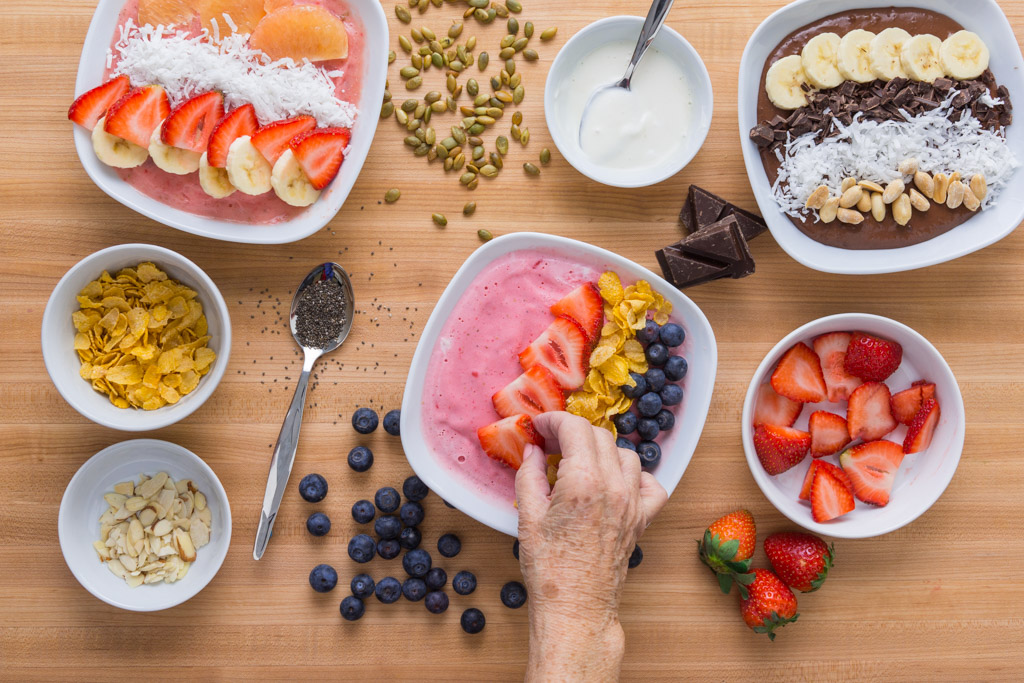 We chose our smoothie bowls to show the different taste profiles that can be achieved depending on what base and toppings used.
The Strawberries and Cream Smoothie Bowl offers a sweet taste along with a crunch from the cornflakes.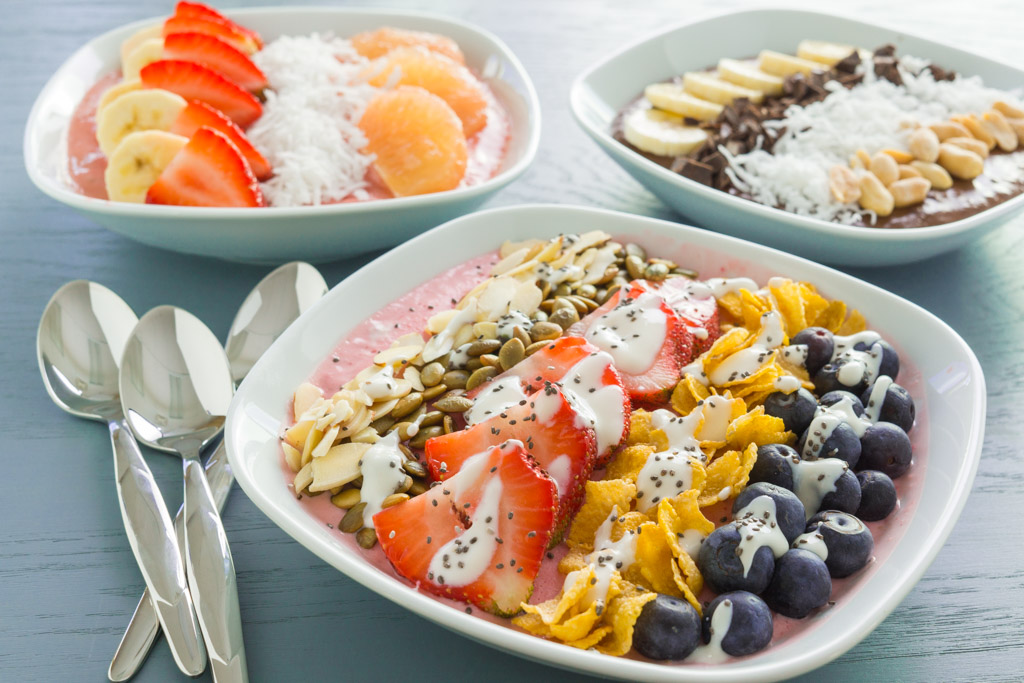 The Grapefruit Smoothie Bowl has the tang from the red grapefruit in the base plus a balance of sweet and tangy from the strawberries, bananas and grapefruit toppings.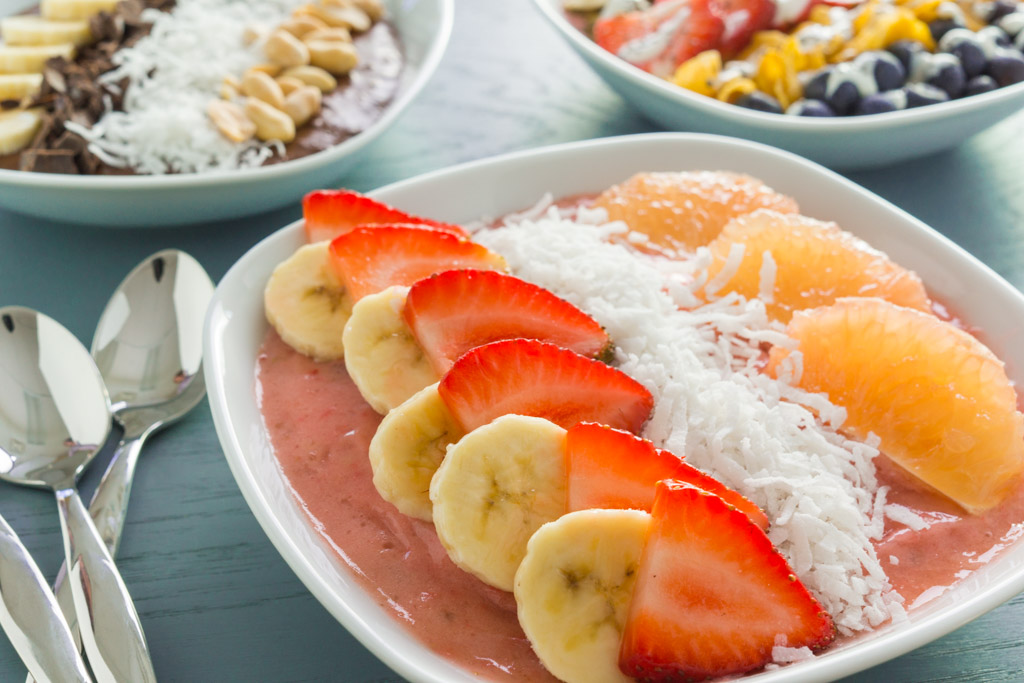 What's not to like when you blend chocolate and peanut butter together? Kids and grown-ups alike with love this Chocolate Peanut Butter Smoothie Bowl. Think about serving a smaller portion as a healthy dessert or snack.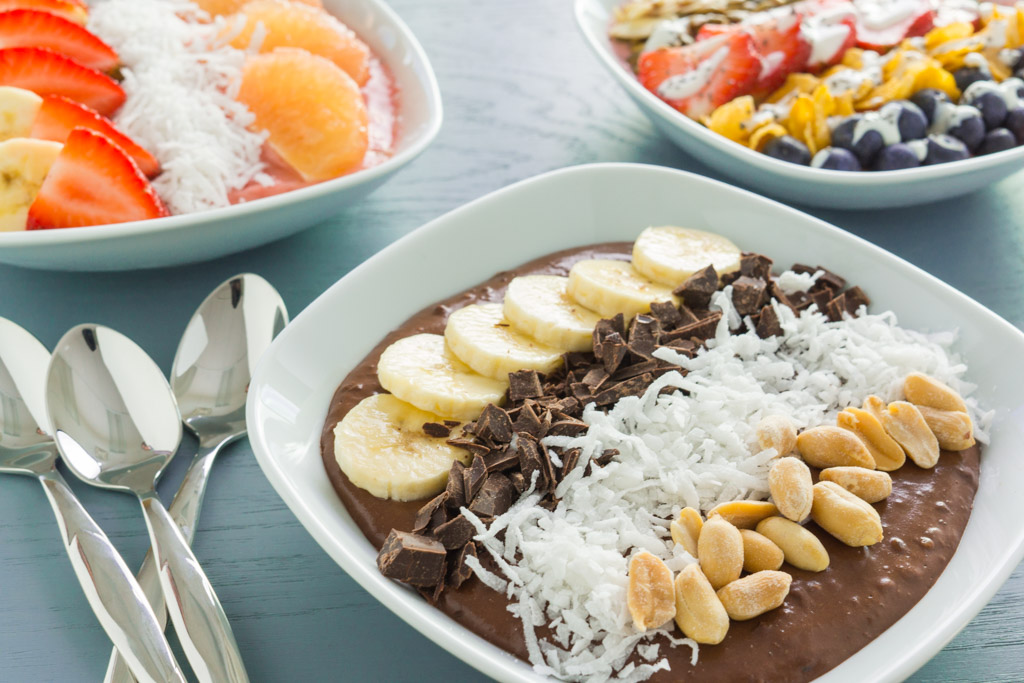 Don't just think about smoothie bowls for breakfast. They can be a healthy and filling lunch or dessert as well.