Saturdays With Barb: Four-in-One Sugar Cookies
1570 days ago
Skip to recipe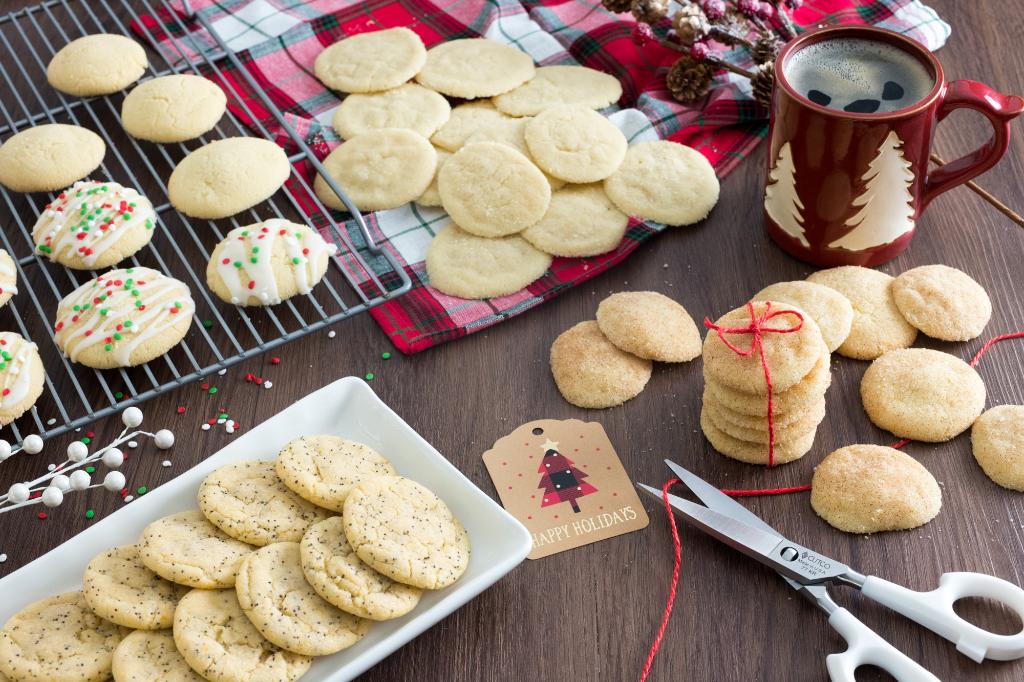 When baking for the holidays, I like to make a variety of goodies. One cookie I think is a staple on holiday platters is sugar cookies. With a few changes and additions to this basic recipe, your cookie platter can offer a flavor for everyone.
This Four-in-One Sugar Cookie recipe can be transformed into many kinds of Christmas cookies. I made four batches, each making 12 cookies, and then I used different toppings and add-ins to make several variations.
Using the basic sugar cookie recipe and after baking, I left some unfrosted and then decorated the rest with a simple vanilla glaze and sprinkles.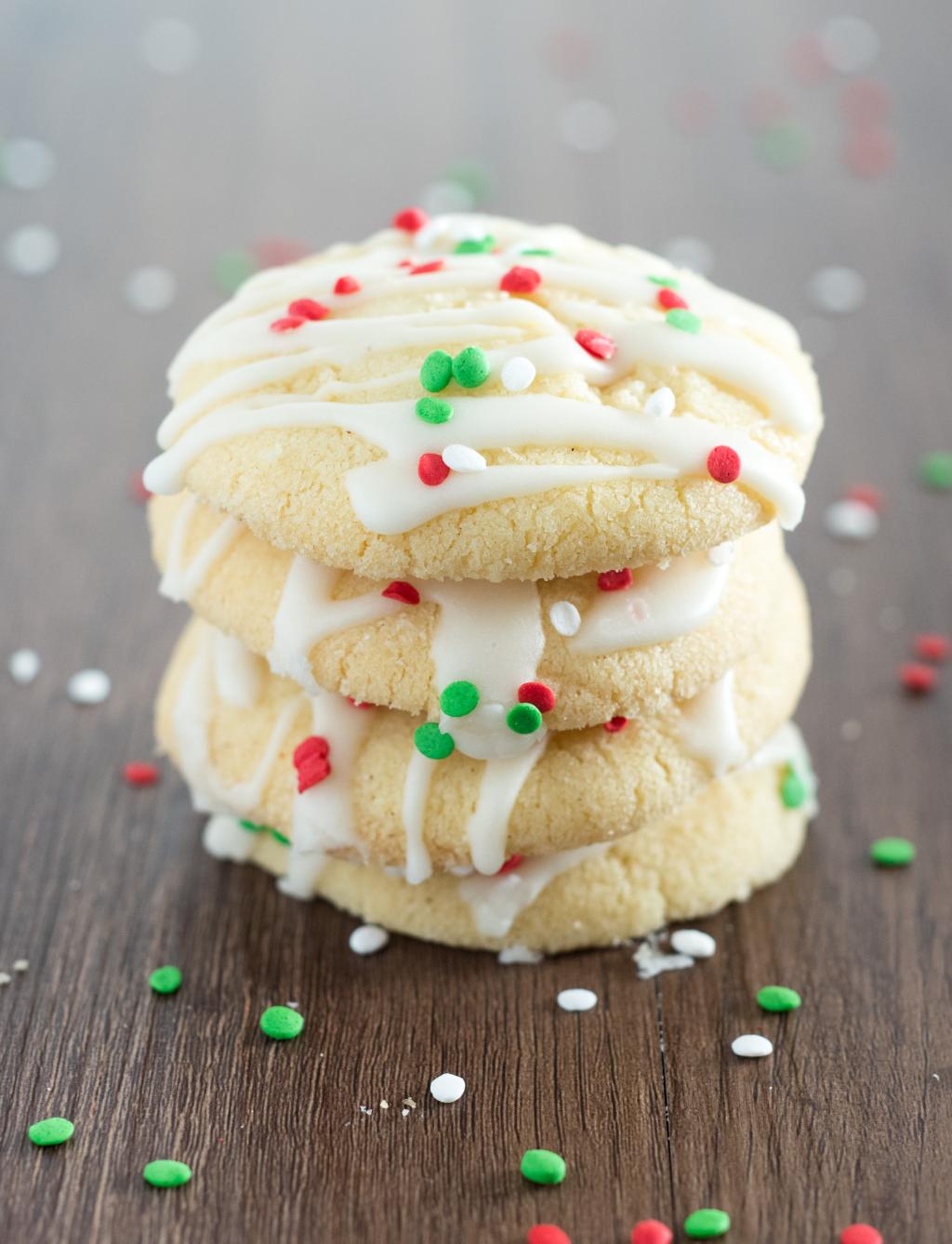 Lemon seems to be a favorite of many, so for the second batch I did a lemon-poppy seed version. They have just the right amount of zip from the addition of lemon zest and a slight crunch from poppy seeds, which are both added to the dough before baking.
My third pick was a sweet and spicy cookie that also required adding in some flavor before baking. After the cookie dough is rolled into balls, they're rolled in a mixture of sugar, cinnamon and cayenne pepper.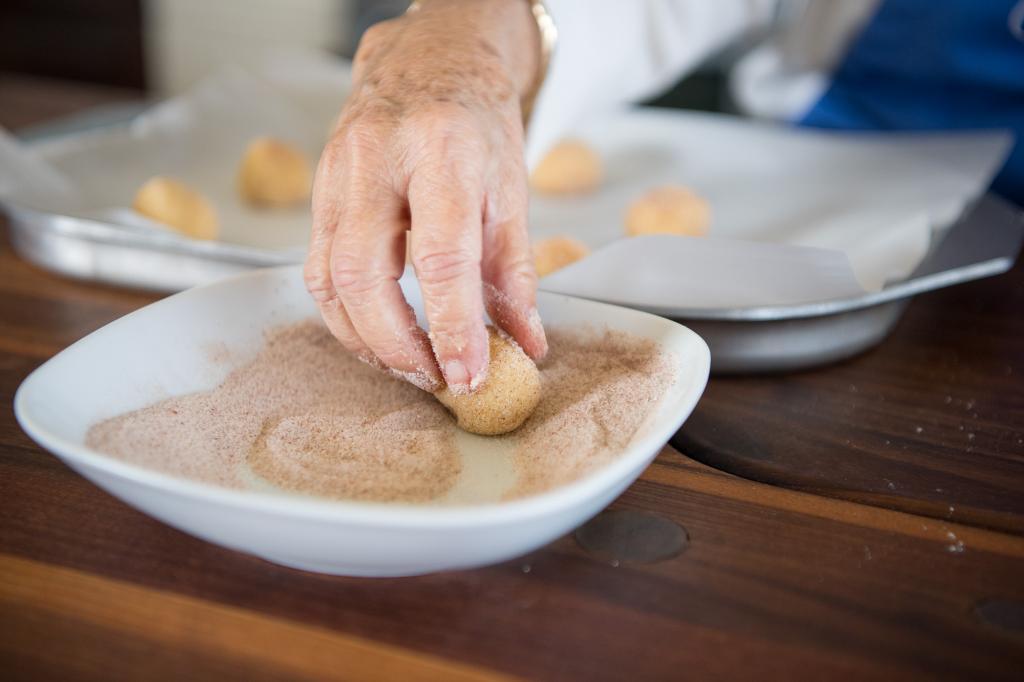 Don't let the pepper scare you. It's a very small amount but just enough to give the cookie a subtle spicy taste.
Last, but not least, I made a vanilla bean cookie. Again, using the basic sugar cookie recipe, I replaced vanilla with vanilla bean paste to give the cookie a very nice vanilla flavor.
These were super easy to make. The dough came together quickly, was rolled into balls and in the oven in no time. Be sure not to overbake them. They almost look like they're not quite done but baking them too long makes them too crispy.
Everyone will think you spent days not just a few hours when you add these delicious varieties to your holiday cookie platter.
Other Sugar Cookie Variations
Using the basic sugar cookie recipe, here are the directions for the three holiday cookie variations that require additional ingredients before baking.
Lemon-Poppy Seed Cookies
Prepare dough as directed, except before adding sugar, in a small bowl, combine sugar with 1 tablespoon lemon zest. Using your fingertips, rub lemon zest into the sugar until the sugar becomes very fragrant. Add 2 tablespoons of poppy seeds with the flour.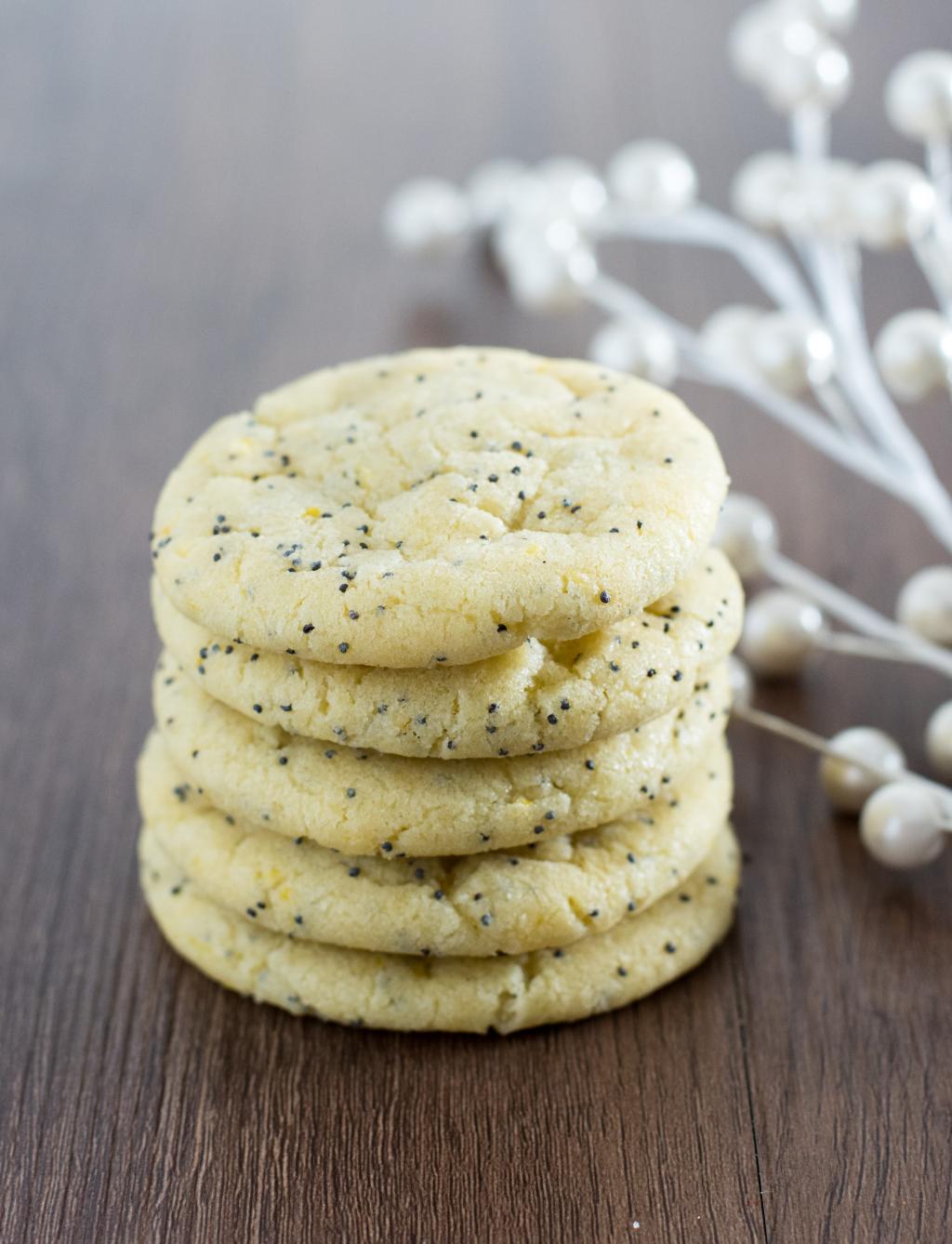 ---
Spicy Sugar Cookies
Prepare dough as directed. Shape into balls. In a shallow bowl, combine ¼ cup sugar, ½ teaspoon ground cinnamon and ¼ teaspoon cayenne pepper.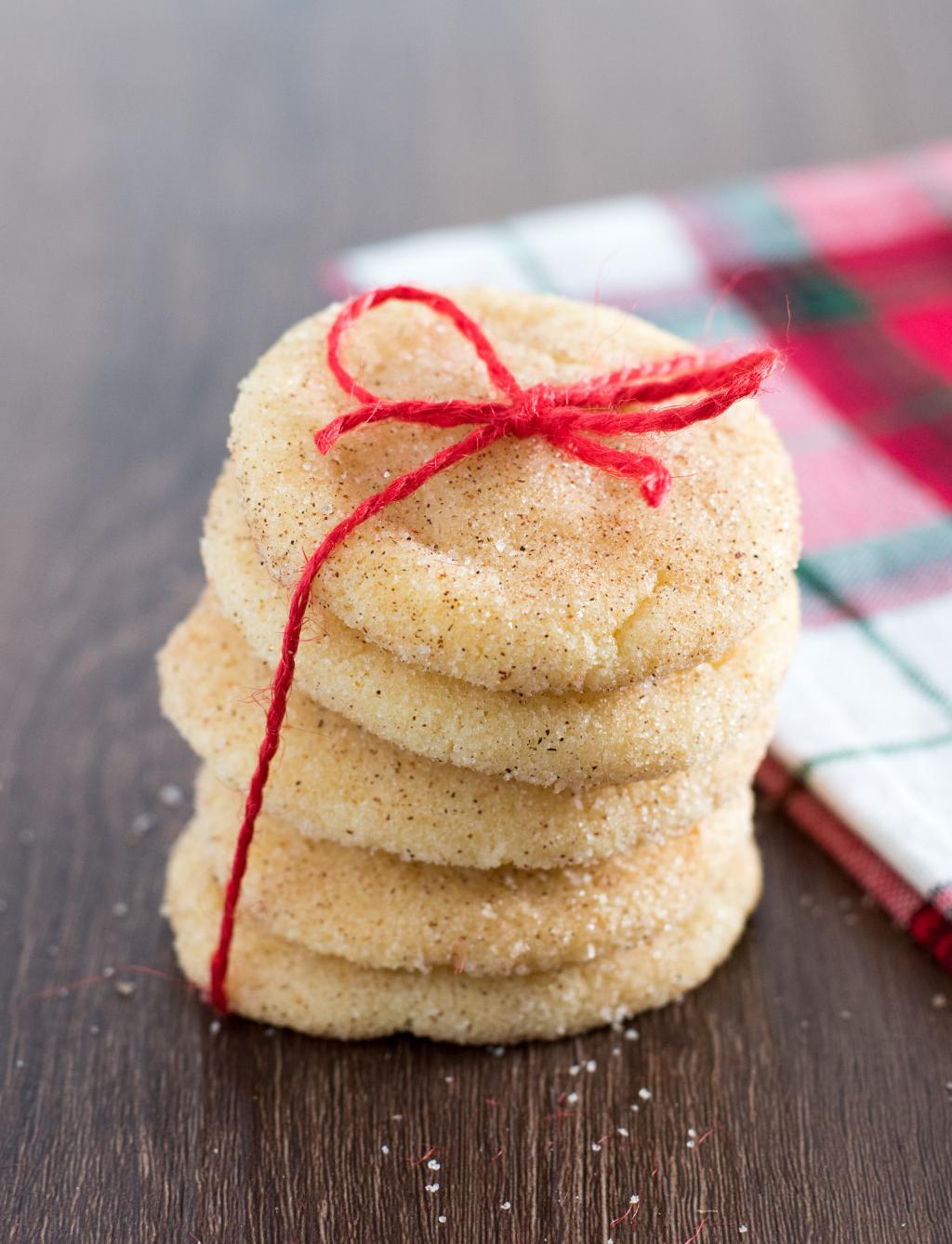 ---
Vanilla Bean Cookies
Prepare dough as directed, except substitute 2 teaspoons vanilla bean paste for the vanilla; or cut one vanilla bean in half lengthwise and scrap the seeds from the pod. Beat the seeds into the dough with the egg yolks.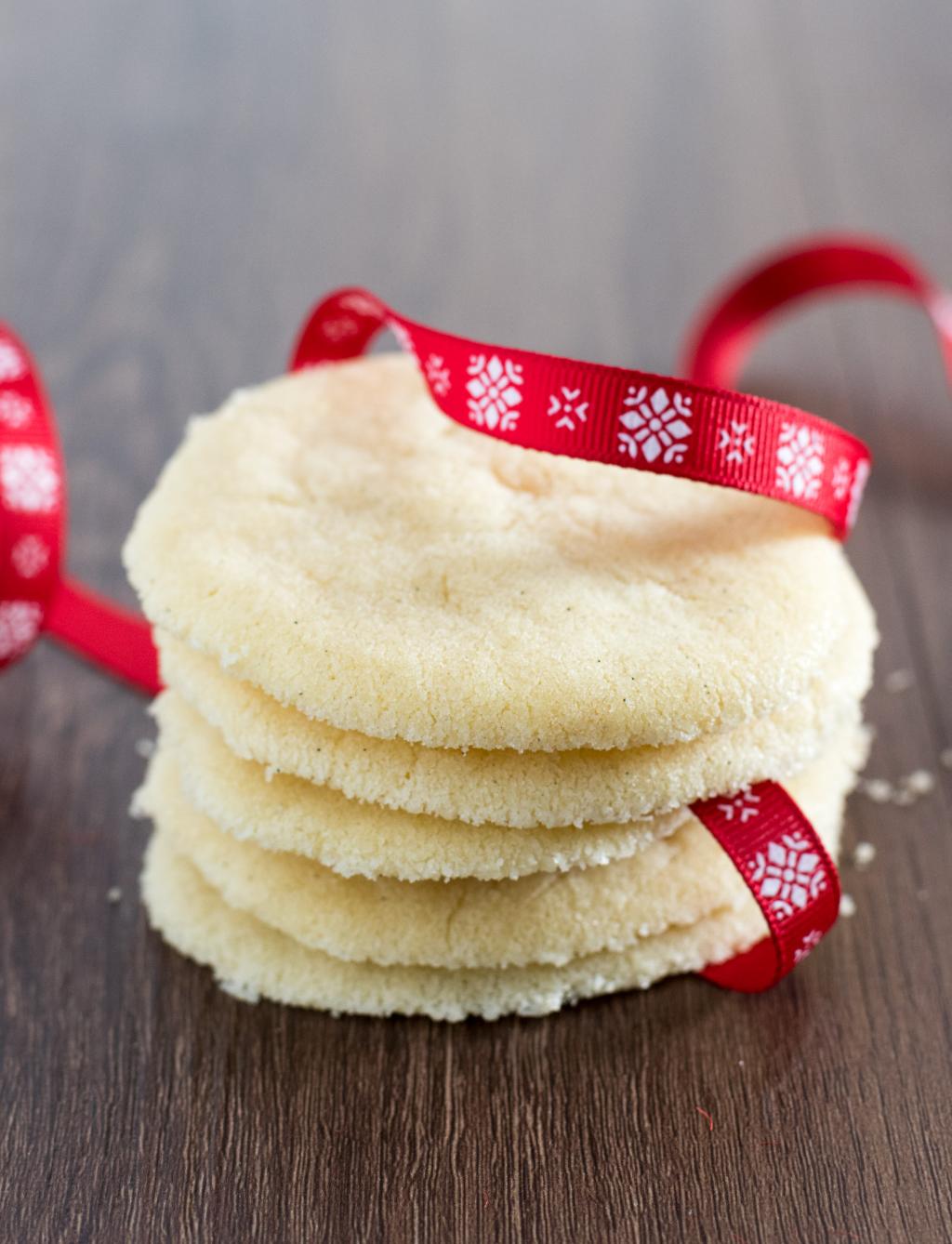 Ingredients
Basic Recipe
1/2 cup butter, softened
1/2 shortening
2 cups sugar
1 teaspoon baking soda
1 teaspoon cream of tartar
1/8 teaspoon salt
3 egg yolks
1/2 teaspoon vanilla
1 3/4 cups all-purpose flour
Vanilla Glaze
1 3/4 cups powdered sugar
1/4 teaspoon vanilla
2 -3 tablespoons water
Directions
Preheat oven to 300 degrees F. Beat butter and shortening in a large bowl with an electric mixer on medium for about 30 seconds.
Add sugar, baking soda, cream of tartar and salt.
Beat until combined, scraping the bowl as needed.
Beat in egg yolks and vanilla.
Beat in flour.
Shape dough into 1-inch balls. Place 2 inches apart on ungreased cookie sheets.
Bake 12-14 minutes or until edges are set but not brown. Cool on cookie sheets about 2 minutes. Remove from sheets and cool on wire racks.
Leave plain or frost with vanilla glaze.
To store cookies, layer cookies between sheets of waxed paper in an airtight container; cover. Store at room temperature for up to 3 days or freeze for up to 3 months.
For the Vanilla Glaze mix all ingredients until smooth
Recommended Tools