Field Trip: A Visit to the Local Farmers Market
2786 days ago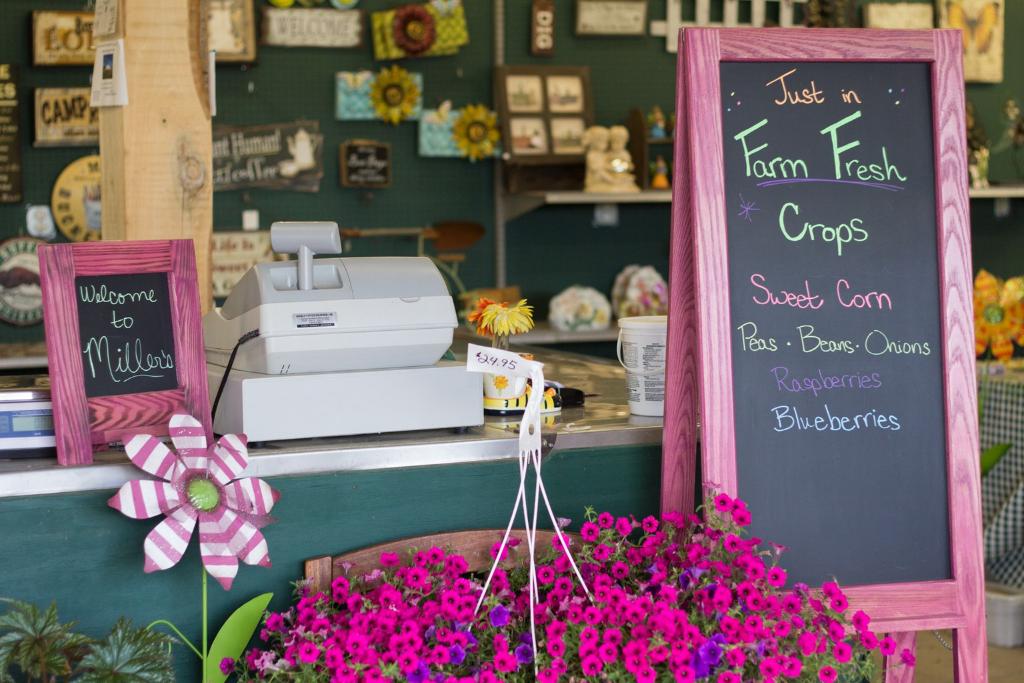 We're coming into the hottest part of the summer with the heat and humidity hitting record-breaking levels. The good thing is local produce is coming into its peak with farmers markets overflowing with all things fresh.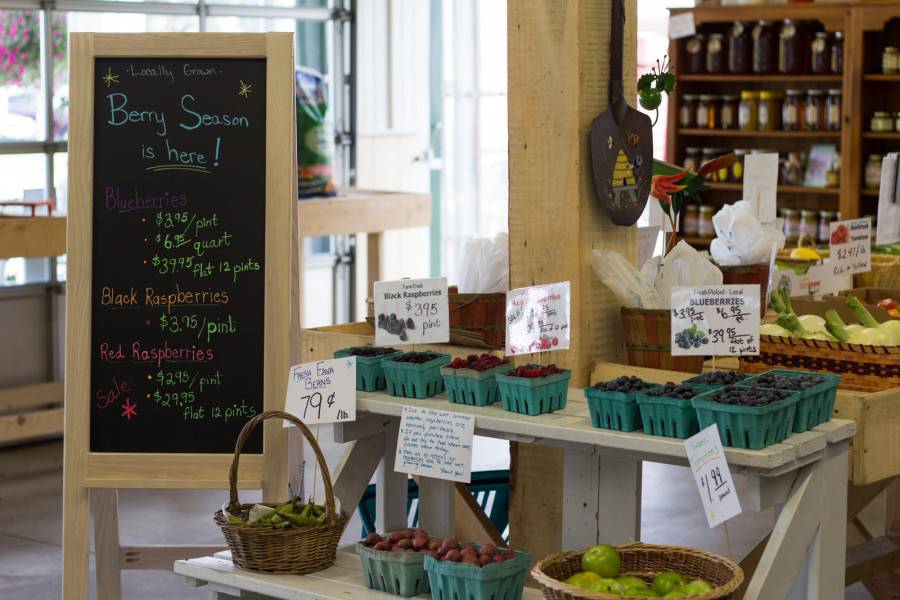 We decided to take a road trip and check out the wonderful produce available in our area. There is a farm market located a short distance from Cutco headquarters. I gave them a call and asked if we could pay a visit, take some photos and speak with the owner, Keith Miller.
Miller's Farm Market has been around for a long time filling the needs of home gardeners as well as those who want to buy rather than grow their own. I have personally shopped there for years. They have everything.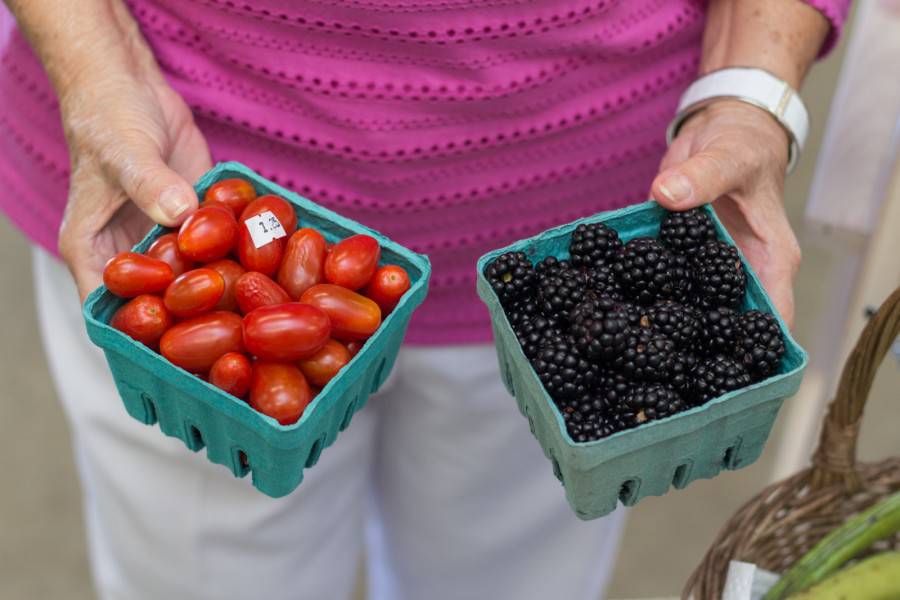 In the spring, one section of the greenhouse is full of trays, baskets and pots of many varieties of colorful flowers. There is another section filled with plants such as tomatoes, different kinds of squash, herbs, peppers, cucumbers, onions and more, for those who want to grow their own. As the weather warms, both the inside and outside of the market are overflowing with the colors and smells of fresh produce such as blueberries, raspberries and peaches, larges boxes of corn, watermelons and cantaloupes, onions, garlic and several types of peppers from sweet to smokin' hot.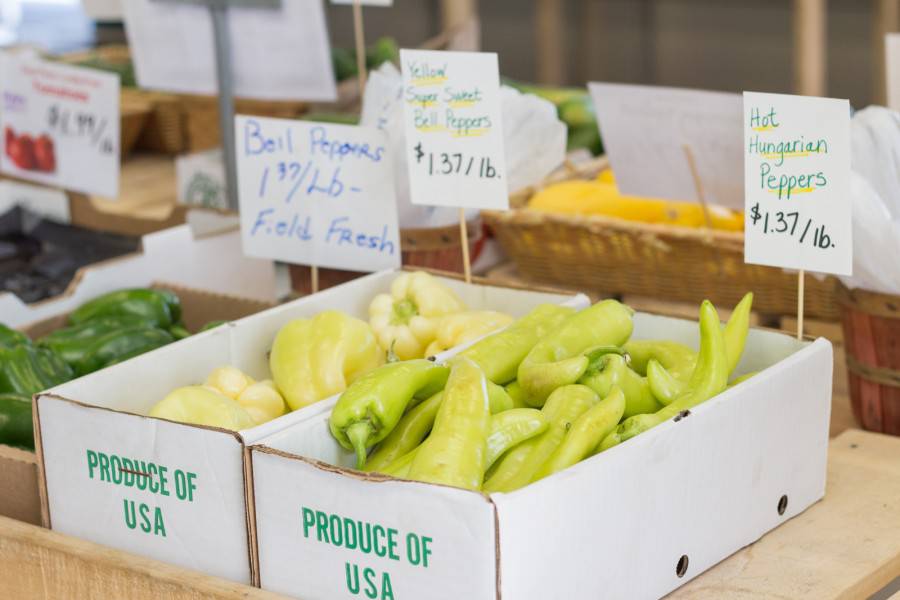 Some good advice when shopping for fresh fruits and vegetables at a farm market is to talk to the owner or an employee of the market. They've got a wealth of information on ripeness, varieties and even recipes.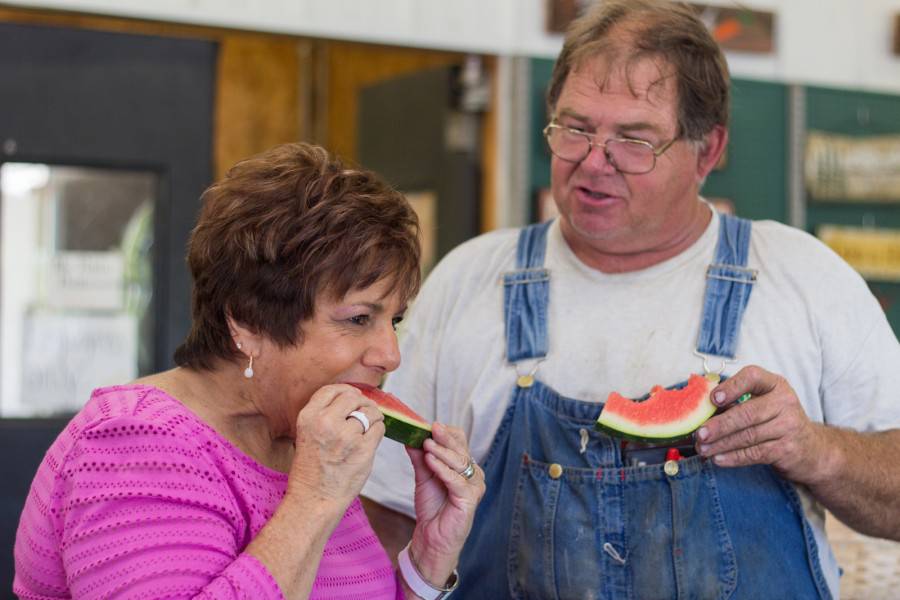 We sampled some juicy, sweet watermelon and slices of perfectly ripened peaches. They were so good.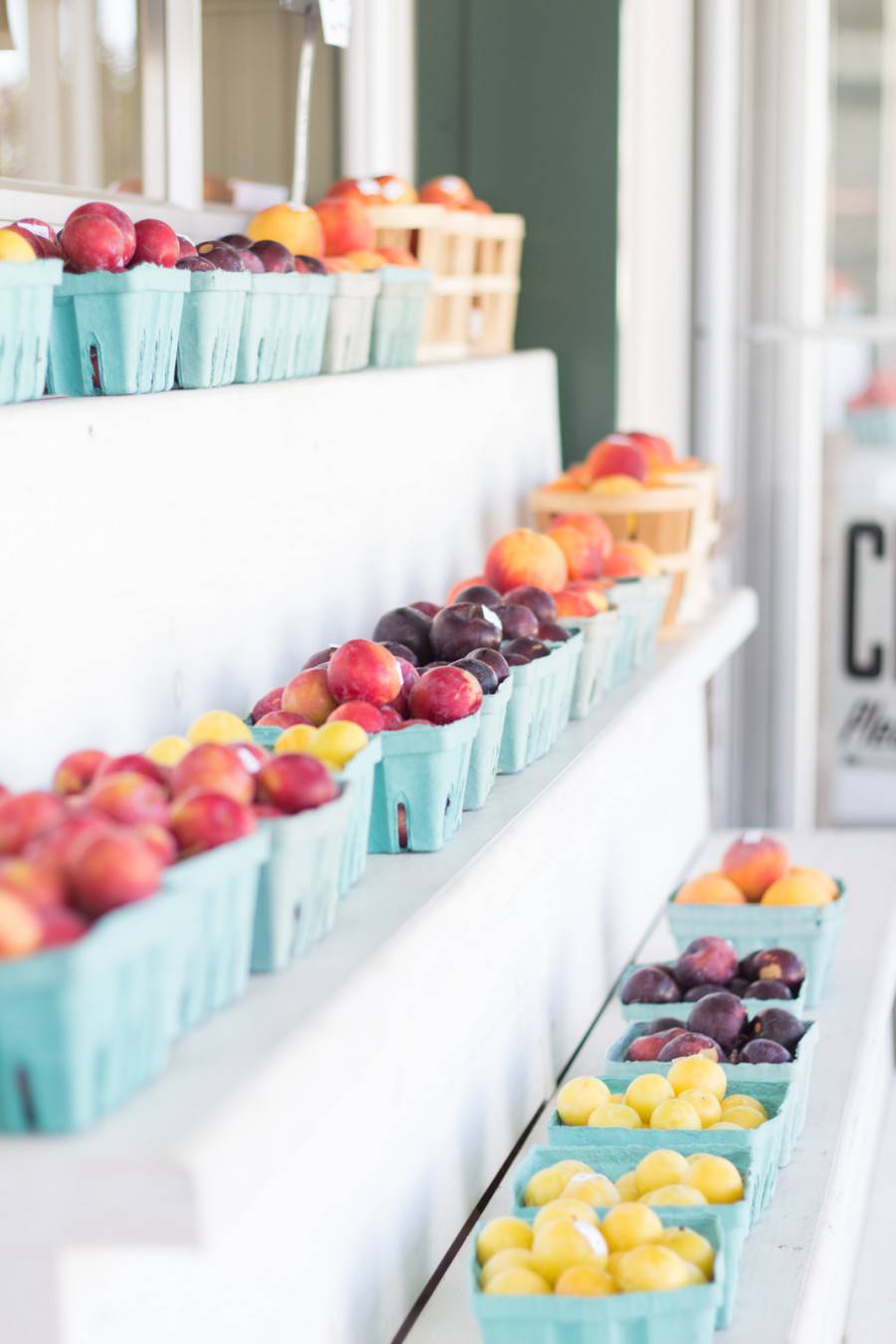 Mr. Miller sent us on our way with a basket full of large, red tomatoes, something called a candy sweet onion, a yellow bell pepper, jalapeno peppers and garlic.
Back here in the kitchen, I chopped up some of the tomatoes, added some cubed, fresh mozzarella, fresh basil and a balsamic dressing and then mixed it all together and served it with slices of fresh Italian bread. It doesn't get any fresher than a salad created from fresh ingredients purchased just down the road.
Related articles:
4 Ways to Cut Corn Off the Cob
Summer Minestrone Soup
Infographic: Learn to Navigate the Fall Harvest