3 Essential Kitchen Knives for Healthy Eating
Published 463 days ago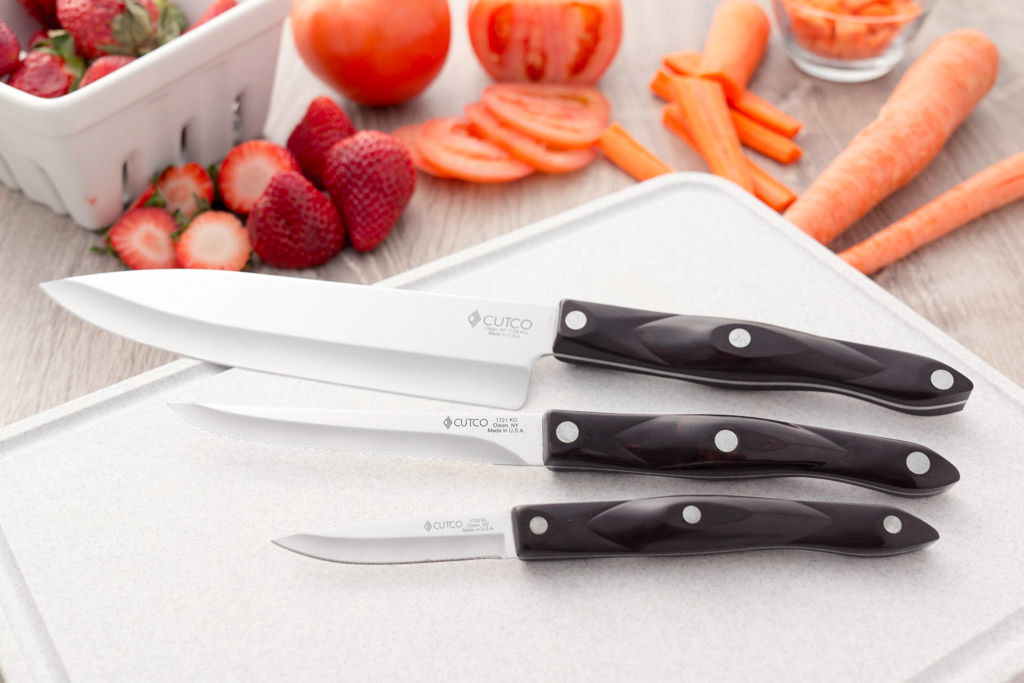 Making a healthy eating plan is easy. Sticking to it is the hard part. To help you conquer your resolution to eat better this year, have the right kitchen tools on hand to prep fresher, healthier ingredients. You might even find you enjoy the process.
These three essential kitchen knives will help make it easier for you to prep all of those fresh ingredients.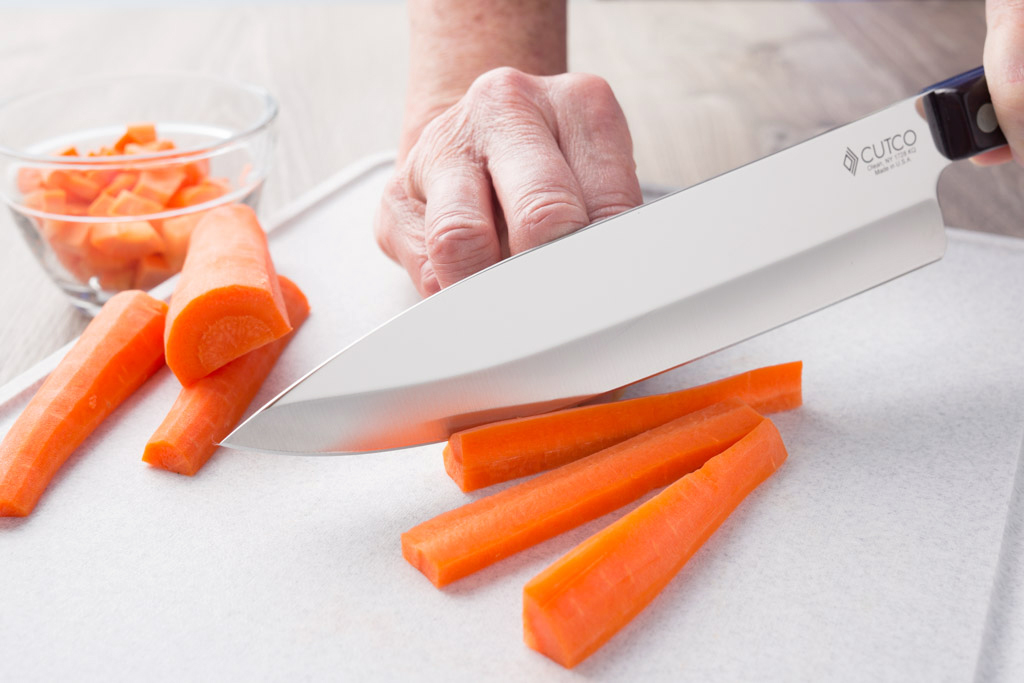 When it comes time to cut fruit for smoothies, chop vegetables for a stir-fry or mince fresh herbs to season dishes; this is the knife to reach for. For stir-fry inspiration, check out our How to Make an Easy Stir-Fry Infographic.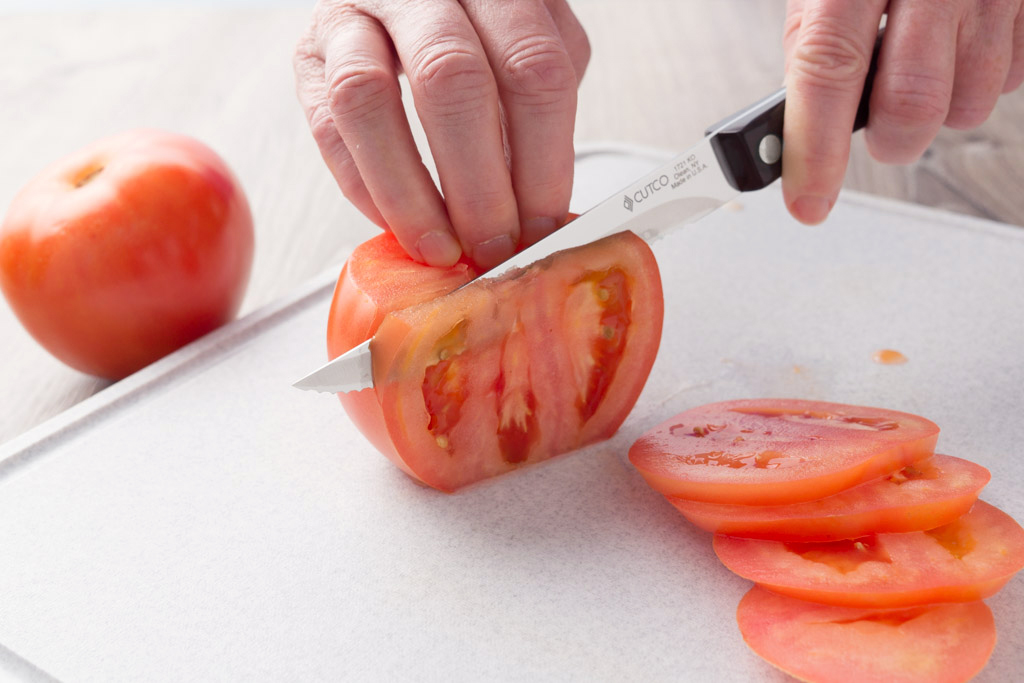 For trimming fat from meat and slicing fruits and vegetables, a good utility knife is the one to use. Cutco's utility knife is called the Trimmer. Its sharp recessed Double-D® edge makes smooth slices with little effort. Try using it to slice tomatoes to make this Colorful Tomato Tart.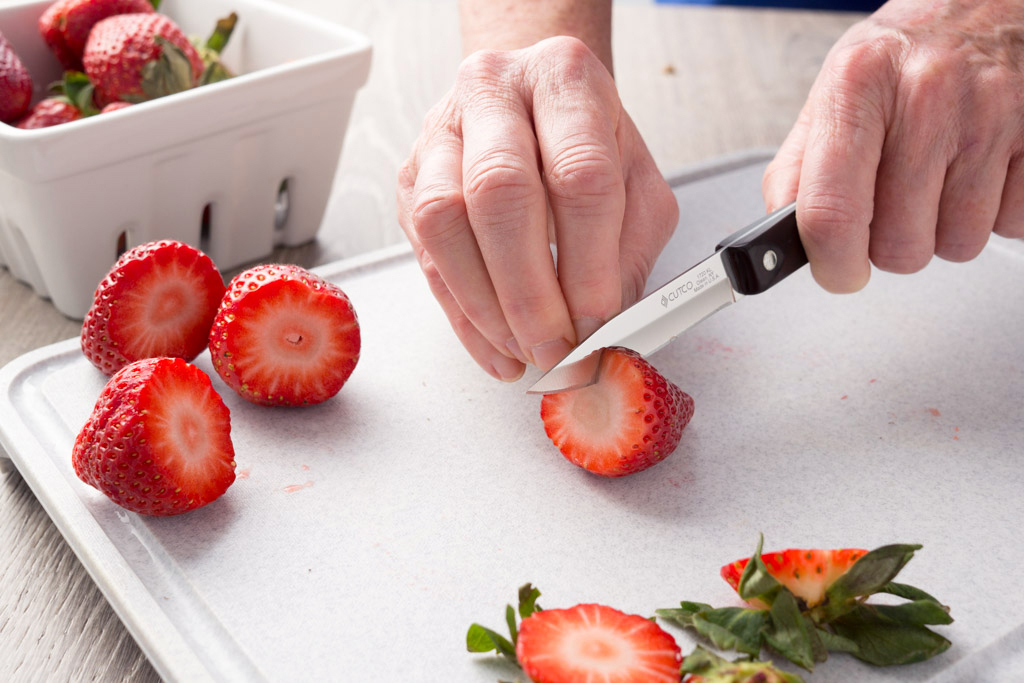 With all those fresh fruits and vegetables on your menu, you'll want a knife that can peel, pare and remove blemishes. For supreming citrus for this Winter Salad with Citrus Vinaigrette, a paring knife is invaluable.
Healthier eating doesn't have to be a chore. Having sharp, well-balanced kitchen knives that are comfortable to hold and easy to use will help you transform how you cook. I think that you'll even find yourself enjoying all that chopping, slicing and dicing.
Happy cooking!