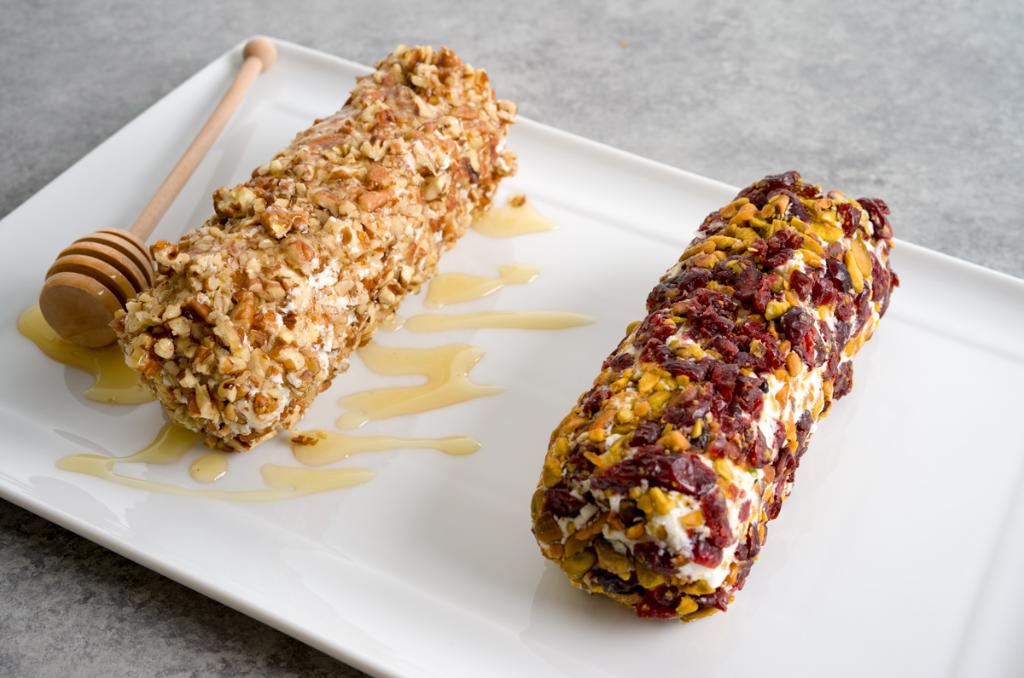 When it comes time for entertaining I always turn to easy appetizers. I don't want to slave away in the kitchen all day, but I do want to offer my guests delicious snacking options. Goat cheese spreads are easy to serve and offer great flavor choices.
How to Make an Easy Goat Cheese Appetizer
Step 1: Chop or mince herbs, dried fruits or nuts
Step 2: Roll goat cheese in the herb mixture to coat
Step 3: Serve with a small spreader, like Cutco's Stainless Butter Knife or use a Cheese Knife to cut the log into slices.
Flavor Variations
Fresh herb goat cheese: Roll in minced herbs like Italian parsley, thyme and rosemary.
Festive goat cheese: Roll in chopped pistachios and dried cranberries.
Mediterranean goat cheese: Roll in minced sun-dried tomatoes, garlic and cracked black pepper.
Rustic goat cheese: Roll in chopped walnuts and drizzle with honey.
The goat cheese log recipe is really yours to create. Don't be held to our suggestions, feel free to experiment with other herbs, nuts, seeds, honey, chives or lemon zest. You can also make a goat cheese spread by mixing the flavorings into softened cheese.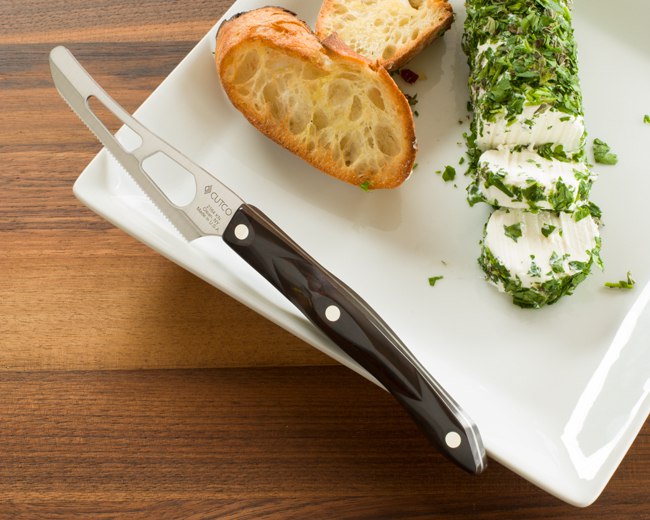 Add the goat cheese logs to a cheese plate with cheeses, cured meats, olives and condiments and you're got a party platter that everyone will love.