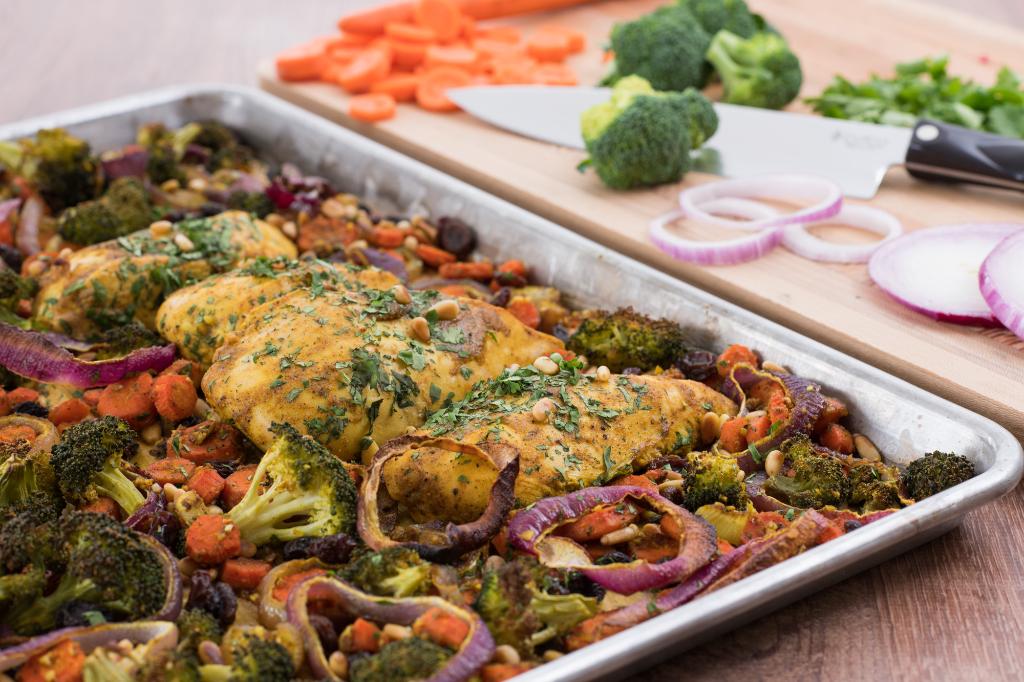 I love sheet pan recipes for so many reasons. They are simple to prepare, do not require a ton of time in the kitchen and are filled with flavor. Not to mention, because it's all cooked on one pan, clean up is a breeze.
This Sheet Pan Curry Chicken and Vegetables recipe is one of my favorite dinners for a busy night. The touch of sweetness from the raisins, paired with the deep earthy flavor of curry, is combined with perfectly cooked veggies and chicken, making it a flavorful meal everyone will love.
When roasting vegetables on a sheet pan, cutting them uniformly will assist in even cooking. For example, this recipe calls for 1/2-inch red onion rings. When slicing the onion, use a sharp 7-5/8" Petite Chef or similar knife to cut the rings to the same width. Follow that same rule of thumb when cutting the carrots.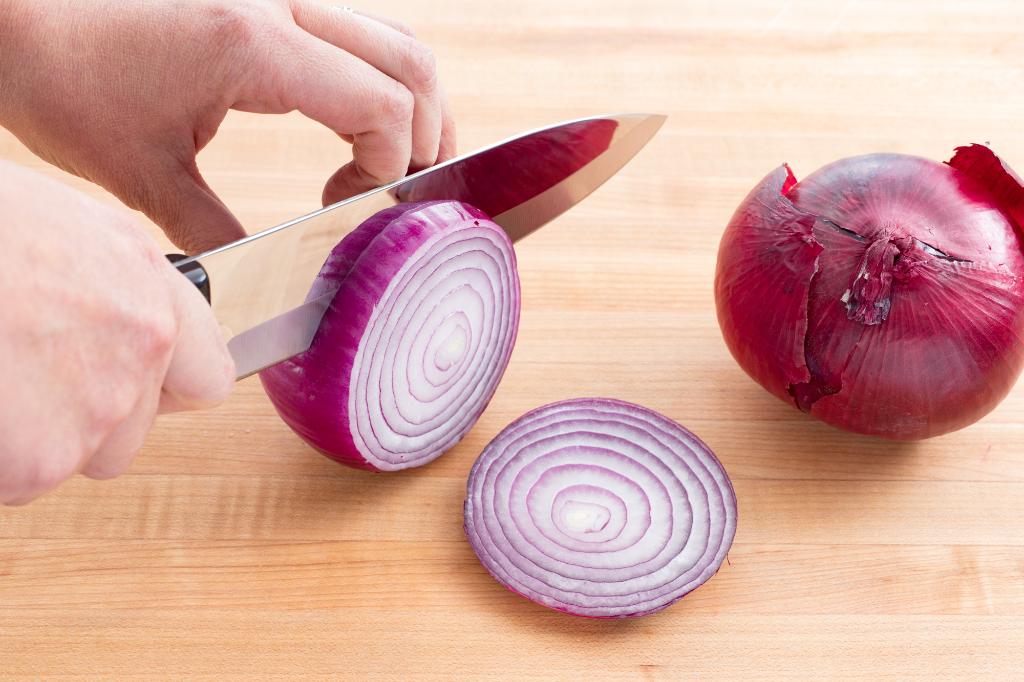 When breaking up the broccoli, use the tip of a Gourmet Prep Knife to cut off florets. The tip easily gets into the crevasses of the broccoli stalk for more control. Try to keep the florets as similarly sized as possible when cutting them away.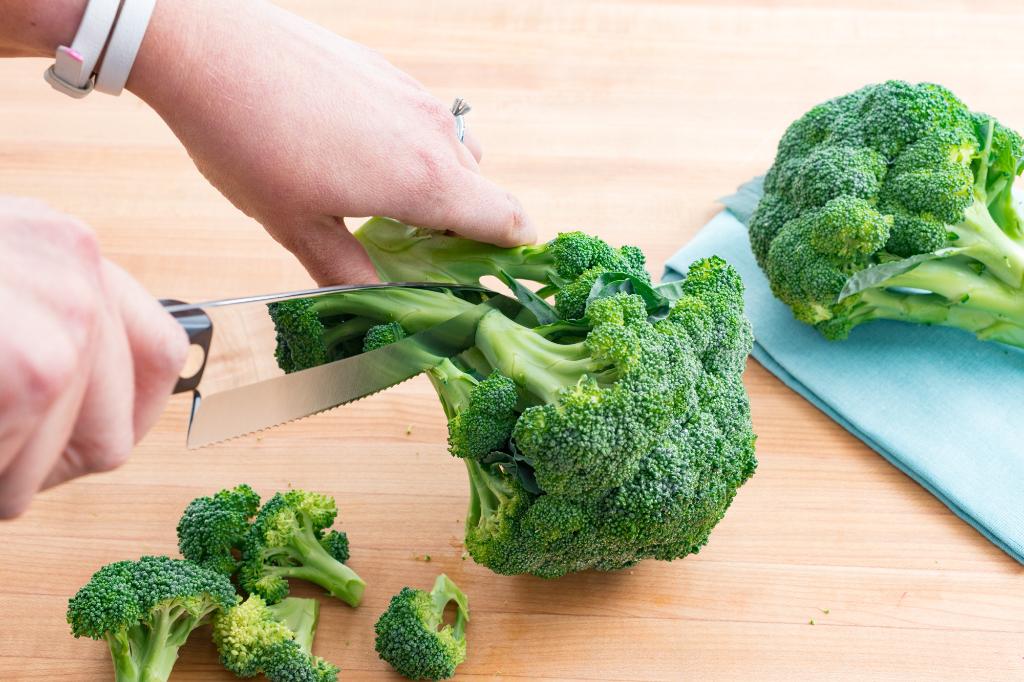 If you're time-strapped, cut the veggies up a few days ahead of time and pull them out when you're ready to roast.
Nutrition: 384kcal, 22g total fat, 65mg cholesterol, 594mg sodium, 24.7g carbohydrate, 4.9g fiber, 25.3g protein
Ingredients
1 tablespoon yellow curry powder
1/2 teaspoon cumin
1/2 teaspoon garlic powder
1 teaspoon fine sea salt
1/2 teaspoon ground black pepper
1/4 teaspoon ground cinnamon
4 boneless, skinless chicken breasts, about 2 lbs.
3 tablespoons coconut oil, divided
1 tablespoon lemon juice
1 red onion, sliced to 1/2" rings
3 garlic cloves, minced
1/2 medium broccoli, cut into florets (about 2 cups)
4 medium carrots, diced to 1/2"
1/4 cup pine nuts, toasted
1/3 cup raisins
1/3 cup cilantro, chopped
Directions
Heat oven to 400 degrees F and line a large rimmed sheet pan with parchment paper.
In a small bowl, mix curry powder, cumin, garlic powder, salt, pepper and cinnamon to combine.
Marinate chicken breasts using 1 tablespoon coconut oil, lemon juice, and 1/2 curry spice mixture and place in the refrigerator.
In a large bowl combine onions, garlic, broccoli, carrots, 2 tablespoons coconut oil and remaining spice mixture. Mix to combine and spread on to rimmed baking sheet and bake for 20 minutes.
After baking, move vegetables to the edges of the pan to make space for the chicken. Place the chicken breasts in the middle of the pan and pour over any reserved marinade.
Continue to bake for 20-25 minutes, or until chicken is fully cooked through.
Remove from oven and sprinkle with pine nuts, raisins and cilantro.
Recommended Tools