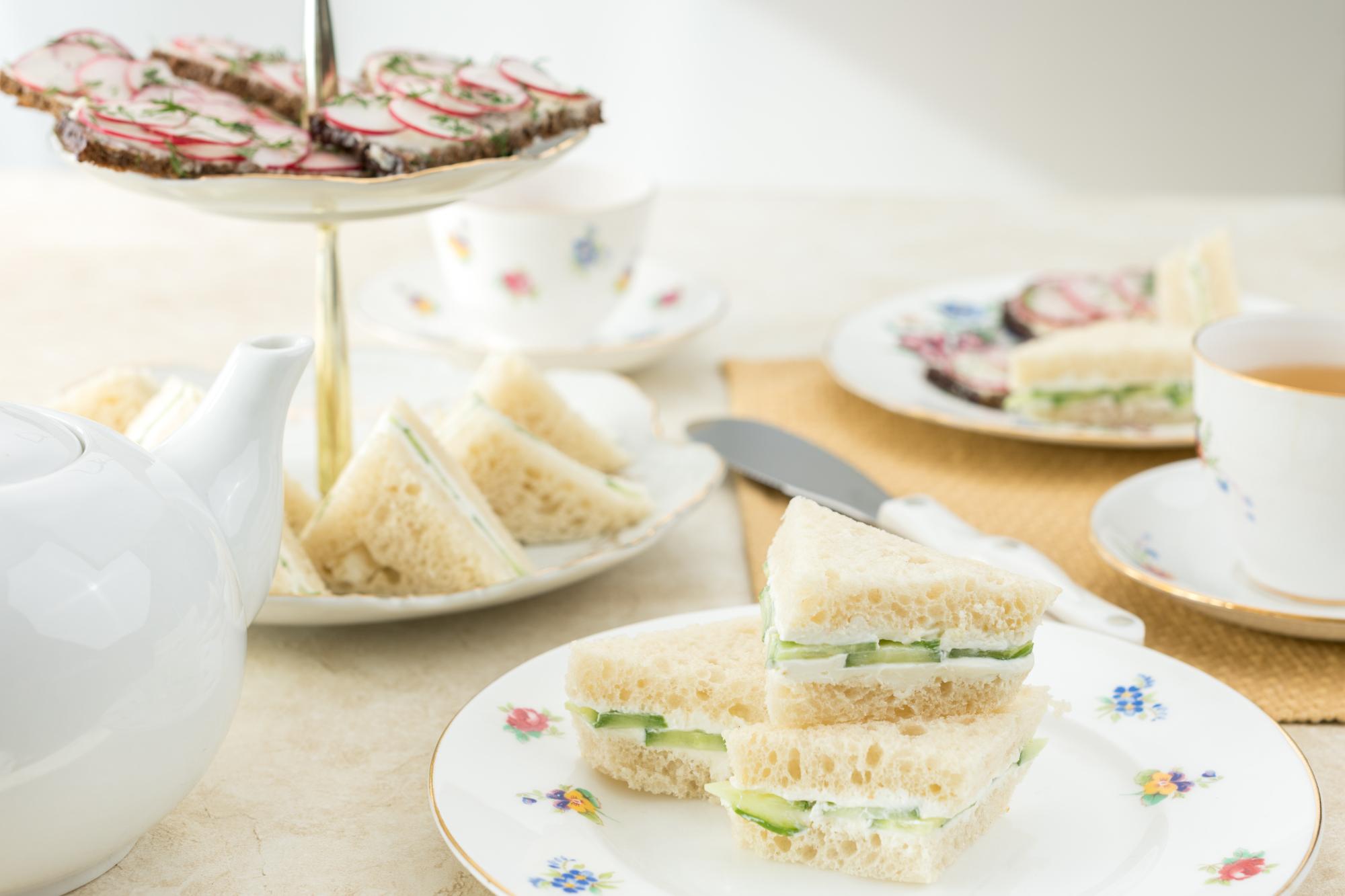 Tea sandwiches are beautiful arranged on a serving platter and, because of their dainty size, they're easy to eat. With few ingredients required, they're also easy to make.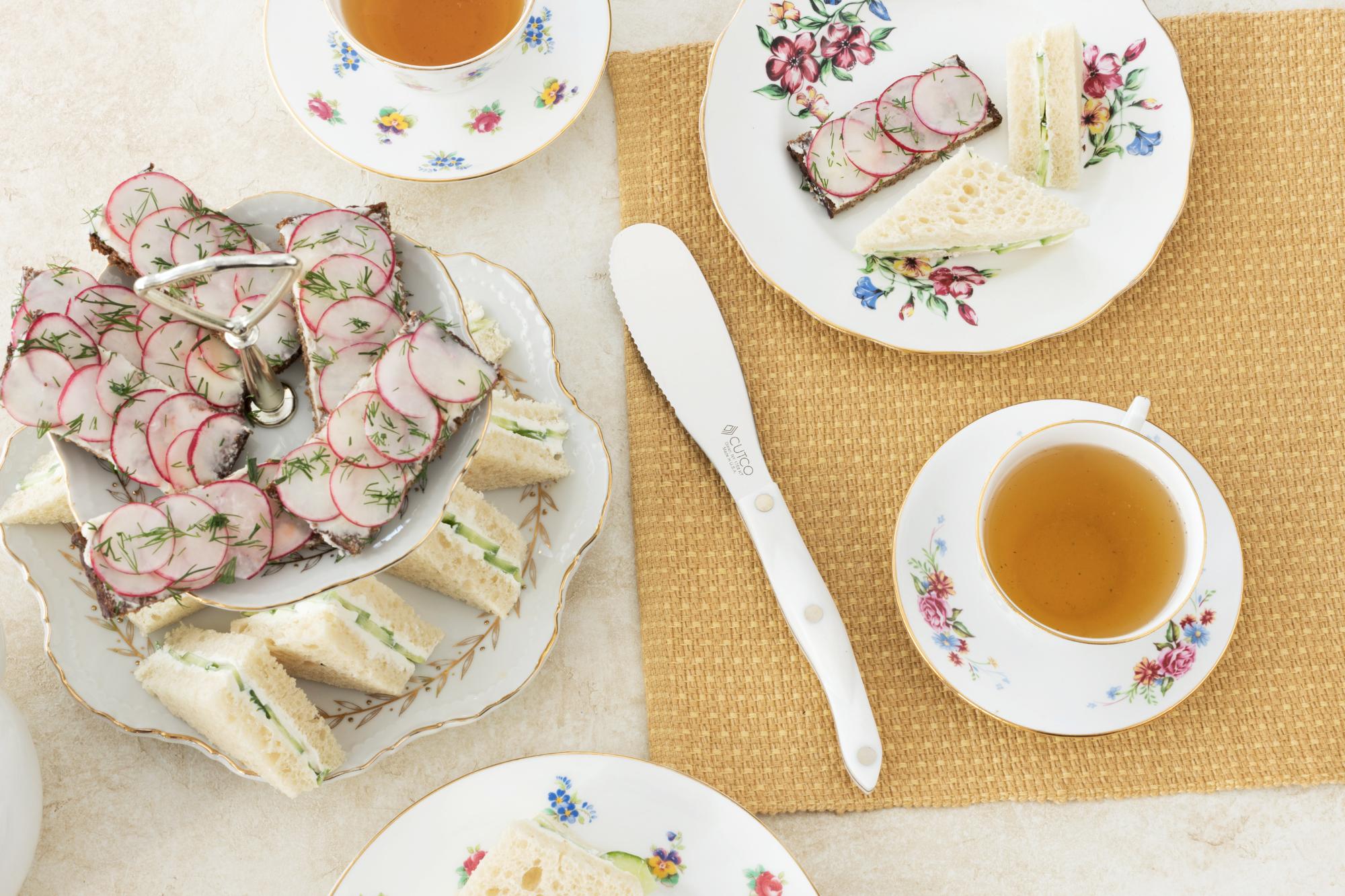 For these Cucumber Sandwiches, you could simply spread cream cheese on bread and top with cucumbers, but you'll be surprised how much more flavor you get when you add fresh cucumber juice.
Because these are meant to be delicate finger sandwiches, peeling the cucumber will make them easier to bite into.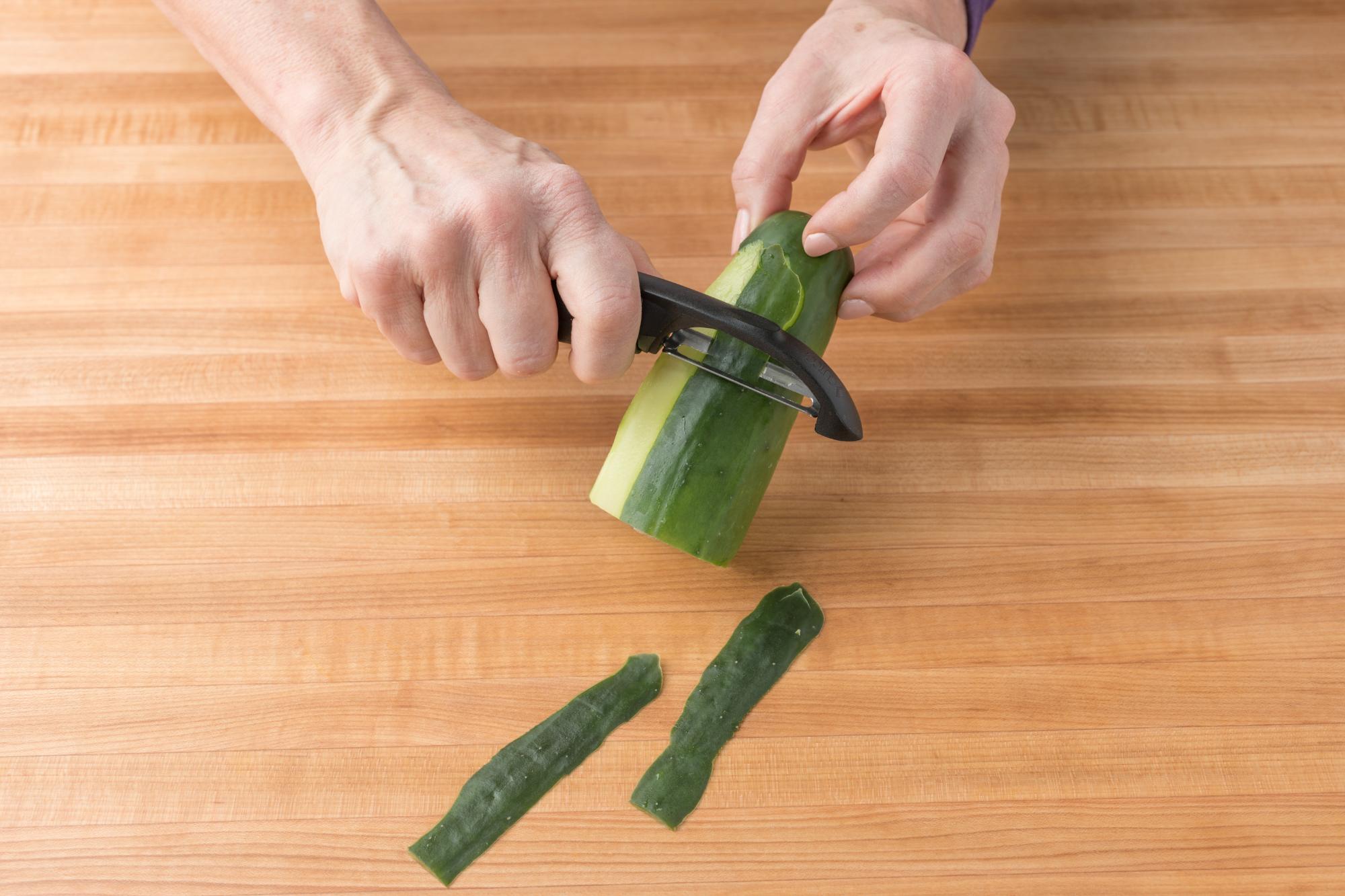 The Spatula Spreader is the perfect tool for quickly covering the bread slices with the cream cheese mixture and the sharp Double-D® edge lets you trim the crusts neatly and quickly.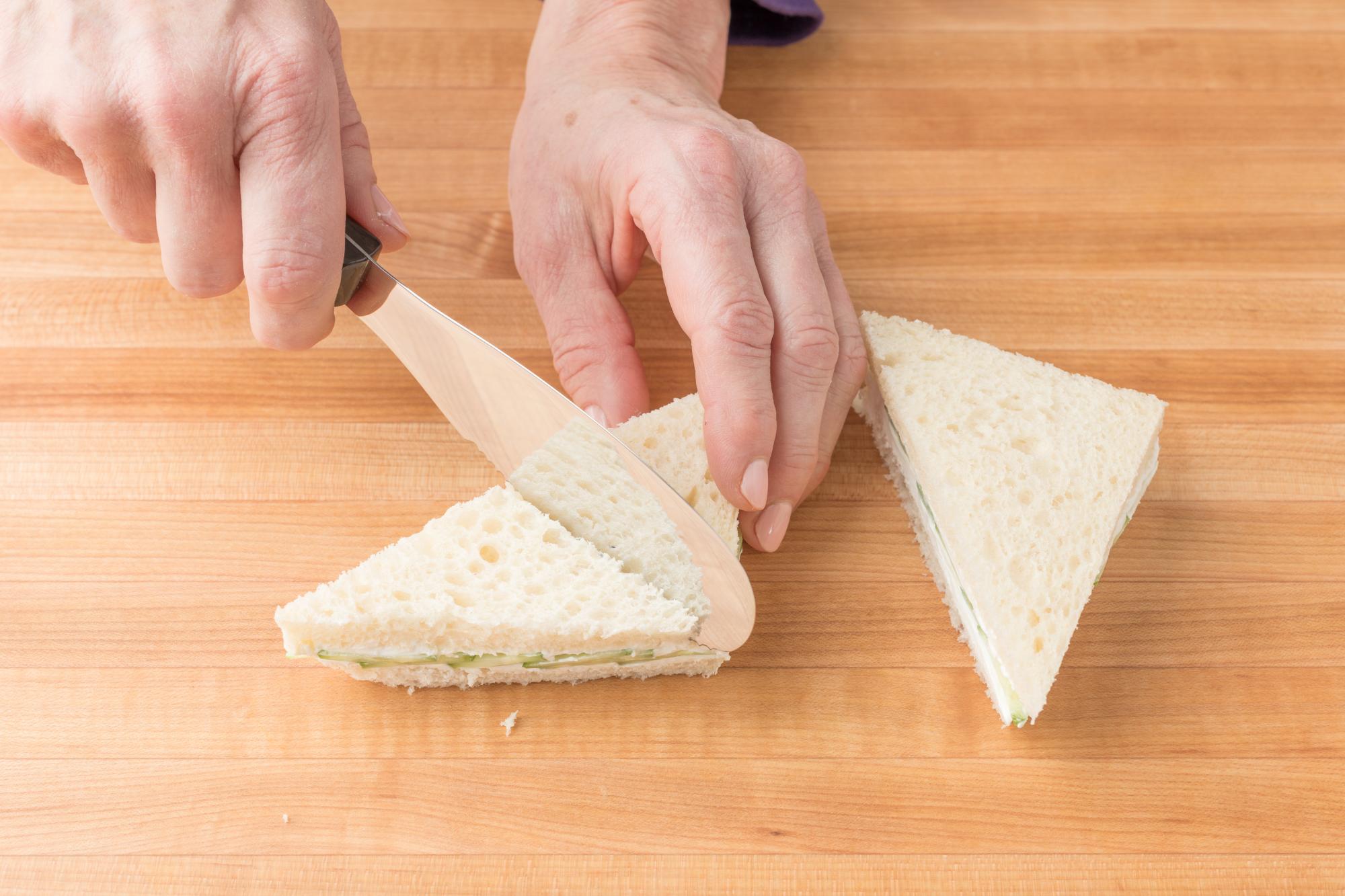 Cucumber Tea Sandwiches
Makes 40 sandwich triangles
Print Recipe
Ingredients
1/2 cucumber, peeled
1/2 teaspoon kosher salt, plus more to taste
8 ounces cream cheese, softened
20 slices firm white sandwich bread
2 small cucumbers, thinly sliced
Directions
Finely chop the peeled half cucumber and place in a fine mesh sieve and toss with the salt. Allow to drain about 10 minutes. Press solids to extract as much cucumber juice as possible; you should have 2-3 tablespoons. Combine cucumber juice and cream cheese in a small bowl. Beat with a mixer until smooth. Season with salt to taste.
Spread cream cheese mixture on each slice of bread. Arrange cucumber slices, slightly overlapping on half of the bread slices. Top with remaining bread. Trim crusts from bread and slice each sandwich in half on the diagonal, and then in half again to create triangles. Serve immediately or cover with damp paper towel and plastic wrap and refrigerate for up to 12 hours.
Recommended Tools