Cranberry Orange Roasted Brussels Sprouts
2044 days ago
Skip to recipe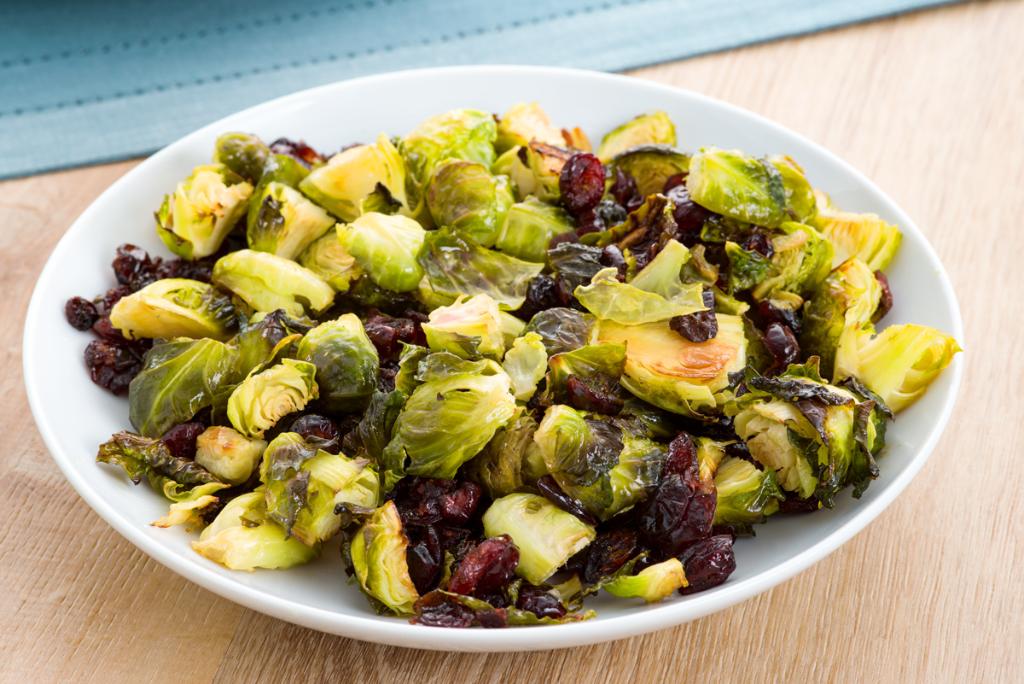 Eating healthy during the holidays can be tough. That's why we've asked Registered/Certified Dietitian Nutritionist Erin Burch of Erin Burch Nutrition, to share some recipes with us that are healthy and delicious. This Roasted Brussels Sprouts recipe is sure to be a winner.
I have no idea why Brussels sprouts are such a hated vegetable. Just three sprouts provide you with 120% daily value of vitamin C, 3 grams of fiber and 3 grams of protein. The rich, caramelized flavor of these roasted Brussels sprouts, will likely earn them, favorite holiday side dish.
The addition of cranberry and orange gives this dish a festive flare, but it's really a recipe you can use anytime.
This is one of the best roasted Brussels sprouts recipes I've tried. It just might be the one that wins over the skeptics.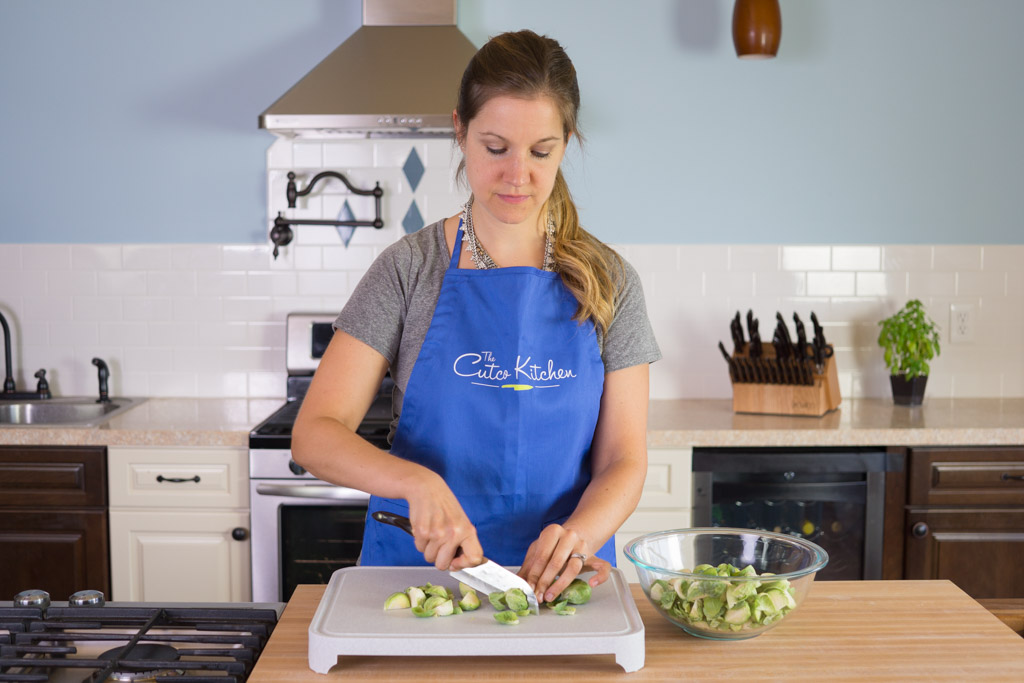 Learn how to cut Brussels Sprouts for roasting from our online tutorial.
Nutrition Info: Per serving Calories: 112 Fat: 5.1g, Protein: 4.2g, Carb: 15.4g, Fiber: 4.9g, Sugar: 4.7g, Sodium: 28 mg, 0mg cholesterol
Ingredients
Juice of 1 large orange
2 teaspoons orange zest
2 tablespoons olive oil
2 teaspoons raw honey
1 1/2 pounds Brussels sprouts, rinsed and quartered
Salt and freshly ground black pepper, to taste
1/2 cup dried cranberries
Directions
Preheat oven to 400°F.
Whisk together orange juice, orange zest, olive oil and honey in a large bowl
Add the Brussels sprouts and dried cranberries and toss until well coated. Pour them on to a large baking pan and season with salt and pepper.
Roast for 35 to 40 minutes, until crisp on the outside and tender on the inside. Shake the pan from time to time to brown the sprouts evenly.
Serve immediately.
Recommended Tools