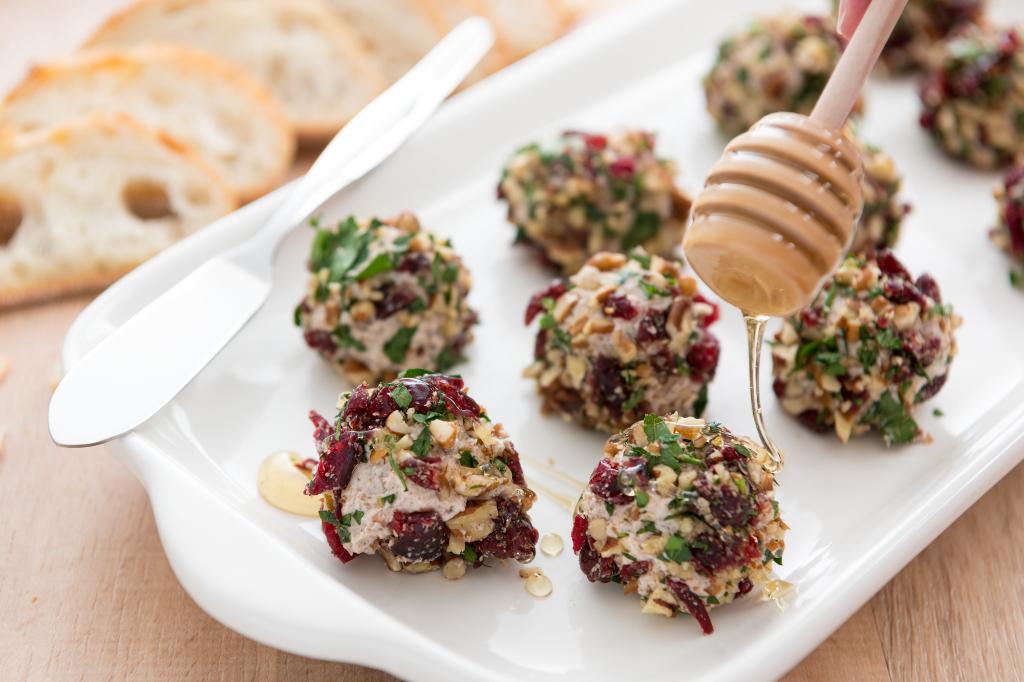 It's always a challenge to come up with new and different appetizers, especially during the holidays when we want to not only impress our guests, but serve something that kind of reflects the holiday itself.
I think these Cranberry Goat Cheese Truffles do just that. They have dried cranberries which make me think of Thanksgiving and the red of the cranberries and the green of the parsley say Christmas to me. Of course, they can be served anytime.
This recipe transforms a few simple ingredients into a sweet yet tangy bite that tastes great on its own, spread on a cracker or placed atop a crostini.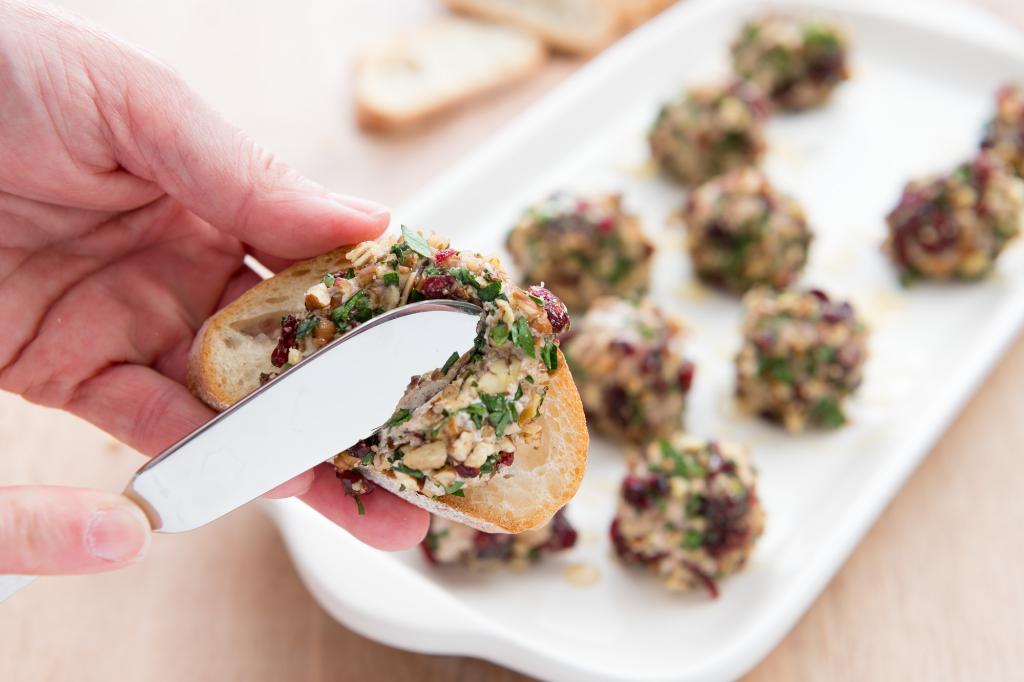 Use the 7-5/8" Petite Chef to chop the pecans into tiny pieces.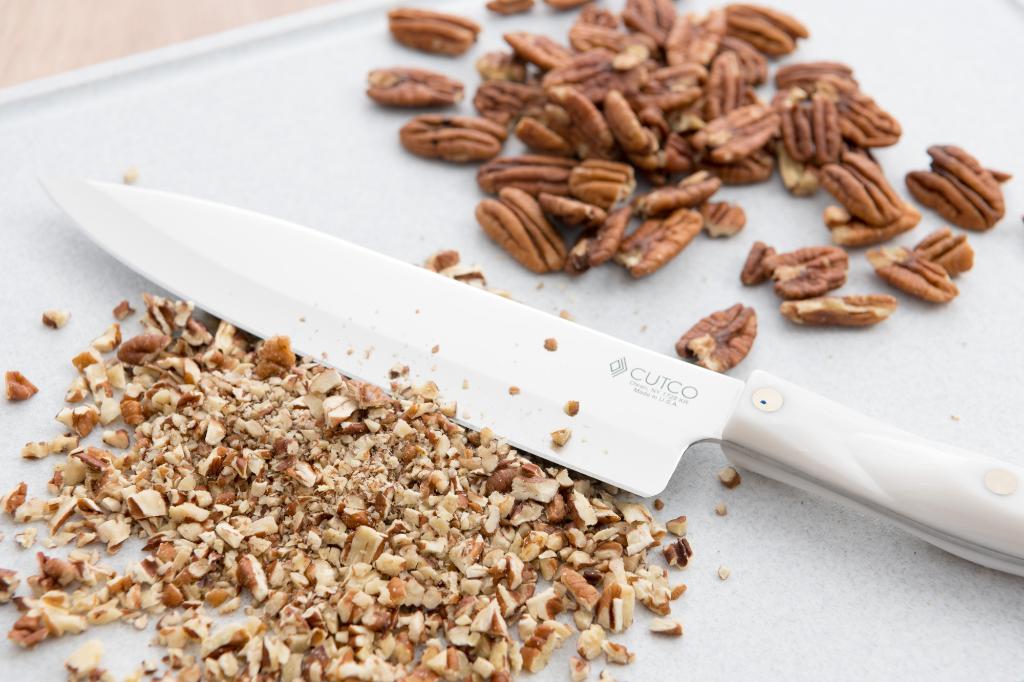 You get a double dose of the nuts, some on the inside and the rest mixed with the cranberries and parsley.
These no-bake beauties can be made up to three days ahead. Just store them in an air tight container in the fridge.
A couple of things I learned when making these:
The cheese mixture is a little sticky. I scooped and rolled the truffles right after I made the cheese mixture. Some of it stuck to my hands when rolling. I think putting it in the fridge and letting it chill before scooping would help. I sprayed my hands with a little non-stick cooking spray which also helped.
Scoop all the cheese mixture into truffles before rolling them in the cranberry nut mix. Much less messy.
Everyone here loved these. They thought serving them with the little extra drizzle of honey provided just the right touch of sweetness. As far as how they ate them, it was pretty much an even split. Some liked them all on their own while the others liked them spread on a crostini.
Ingredients
10 ounces goat cheese
6 ounces cream cheese
2 teaspoons cinnamon
3 tablespoons honey, plus extra for garnish
1 1/2 cups finely chopped pecans, divided
1 cup diced dried cranberries
1/2 cup finely minced fresh parsley
Directions
Beat the goat cheese, cream cheese, cinnamon and honey in a large bowl with a hand mixer until light and fluffly. Fold in half of the pecans. Set aside.
Line countertop with parchment paper. Toss the remaining pecans, dried cranberries and parsley together in the center of the paper.
Using a spoon or cookie scoop, scoop out a round of cheese filling and roll into about a 1-inch ball. Roll in pecan mixture.
Refrigerate until ready to serve.
To serve, drizzle with honey and serve with crackers, warm crostini, or as is with a toothpick or a pretzel stick inserted in the truffle.
Recommended Tools