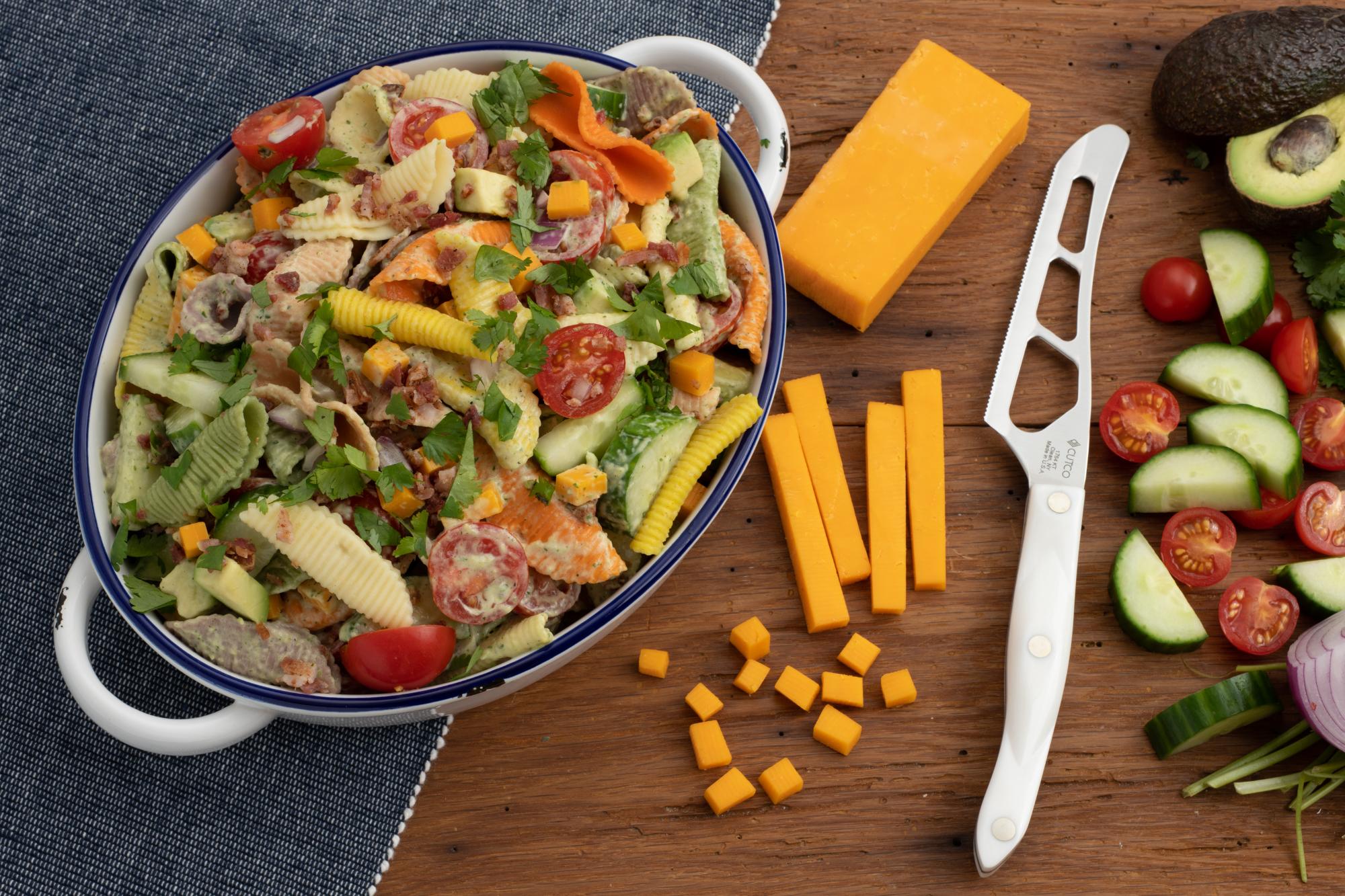 For my first-ever television news appearance, I featured this Cilantro Ranch Pasta Salad. I was shaking so badly as I tried to squeeze the lime, it was comical. But it was worth it. With all of my anxiety to be on TV, I needed to share this recipe with the world (or small bubble of people that watch daytime TV) because this recipe is amazing.
It is easy to fall in love with this salad. It's easy to make, packed full of flavor, and is light, refreshing and unique. When you can make a one-dish meal that everyone loves, I call that a major win! Bonus, it can be made in advance and wait in the fridge!
To prep all the goodies for this salad, Cutco's got you covered. Use the 4" Gourmet Paring Knife to cut the cucumber, halve the cherry tomatoes and cube the avocado.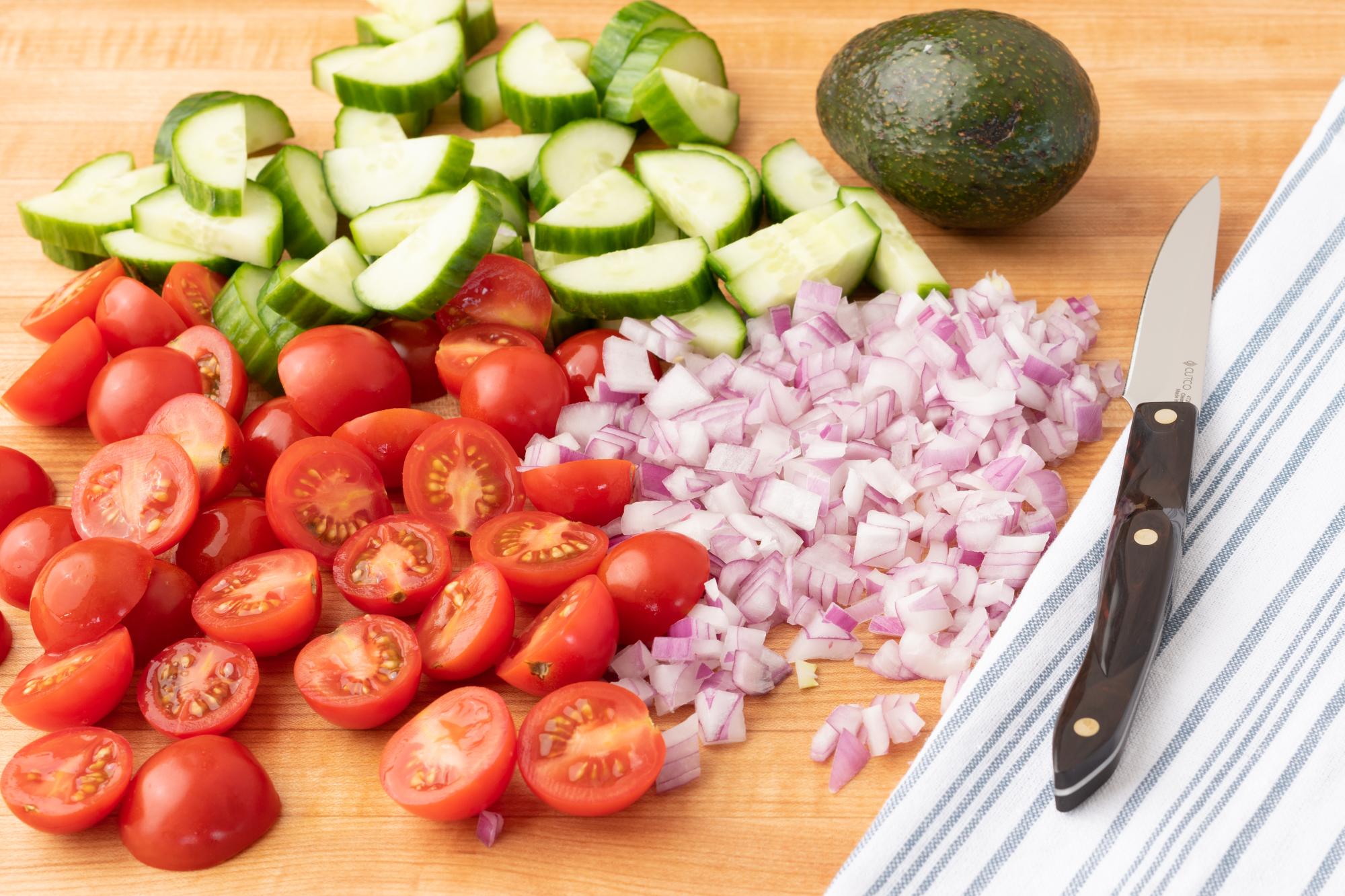 The Traditional Cheese Knife is a no-brainer for easily cubing the cheese.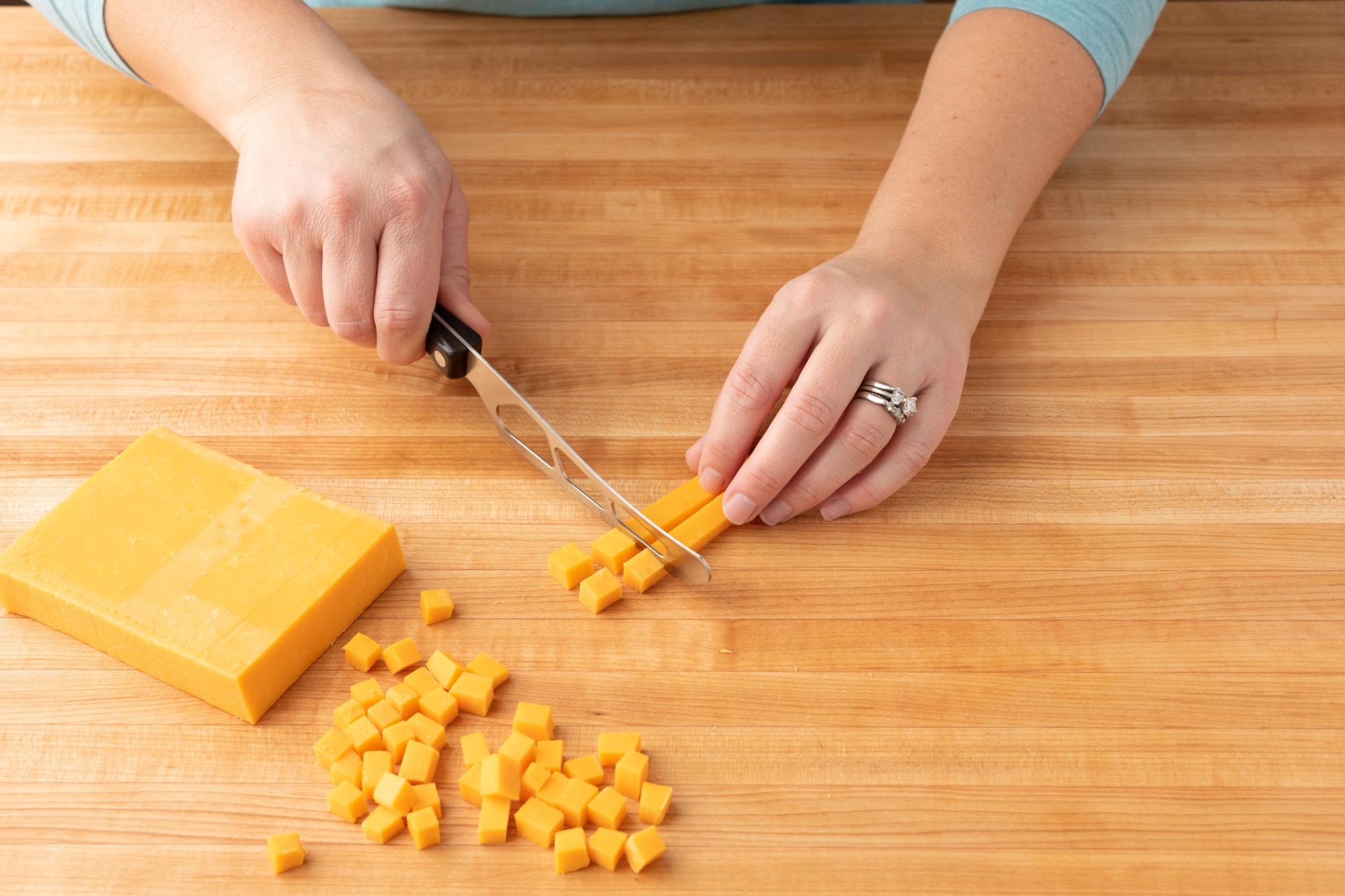 Those nifty holes in the blade prevent cheese from sticking to it. Honestly, also try this knife for halving the cherry tomatoes, it works like a dream for that, too.
Ingredients
Pasta salad:
1 pound of pasta (gemelli is my favorite)
1 English cucumber, chopped
1 avocado, cubed
8 ounces cherry tomatoes, halved
1/2 red onion, diced
4 slices of bacon, crumbled
16 ounces cilantro ranch dressing (see below)
12 ounces cheddar cheese, cubed
Cilantro ranch dressing:
1 cup mayonnaise
1 jar of green salsa
1 packet of dry ranch dip mix
1 bunch of cilantro
Squeeze of lime
Optional ingredients:
Grilled chicken
Tri-tip
Blue cheese
Cheddar cubes
Directions
Make the dressing: Add all ingredients into a blender and blend until smooth. Set aside.
Prepare pasta until al dente, drain and rinse in cold water.
Stir the cilantro ranch dressing into pasta and then add in toppings and toss together.
Add in any extras as you desire!
Recommended Tools