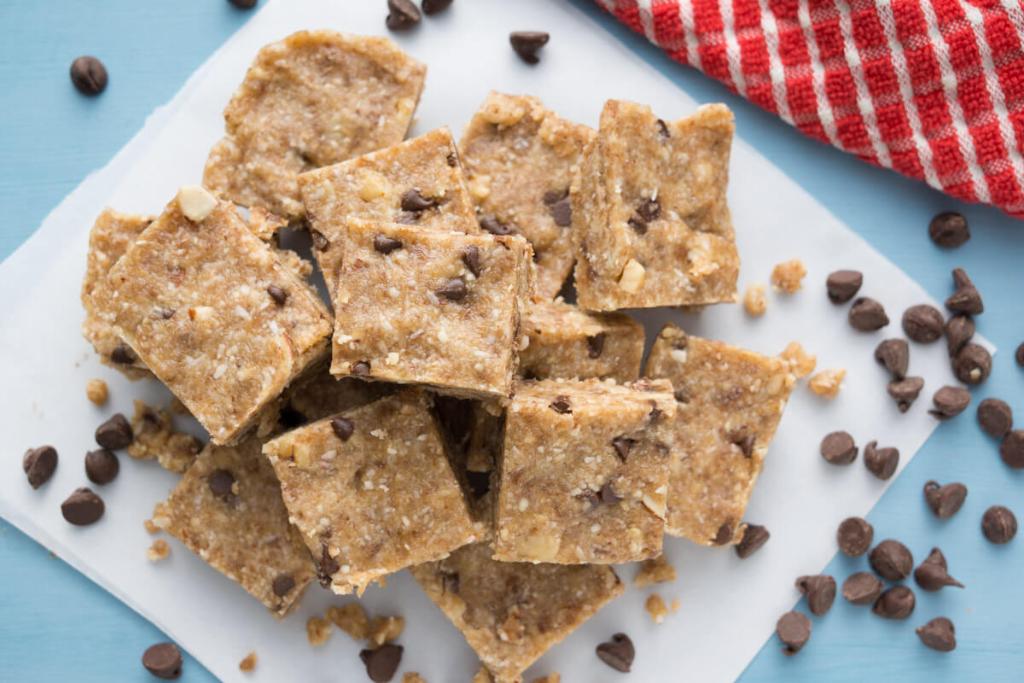 Granola bars are one of those foods that many think of as a healthy snack to get you through the day. When you take a closer look at the nutrition facts, you will see that most are void of any protein and fiber, and are loaded with carbohydrates and added sugar. All that refined sugar will just pick you up and make you crash soon-after.
These tasty homemade Chocolate Chip Snack Bites are naturally sweetened, provide healthy fats and protein, and taste like chocolate chip cookies. Sounds like the perfect fuel to me.
This is a recipe the kids can help make by adding ingredients to the bowl and pressing the batter into the pan. Keep an eye on them though, while making these my son Camden kept sneaking some of the chocolate chips.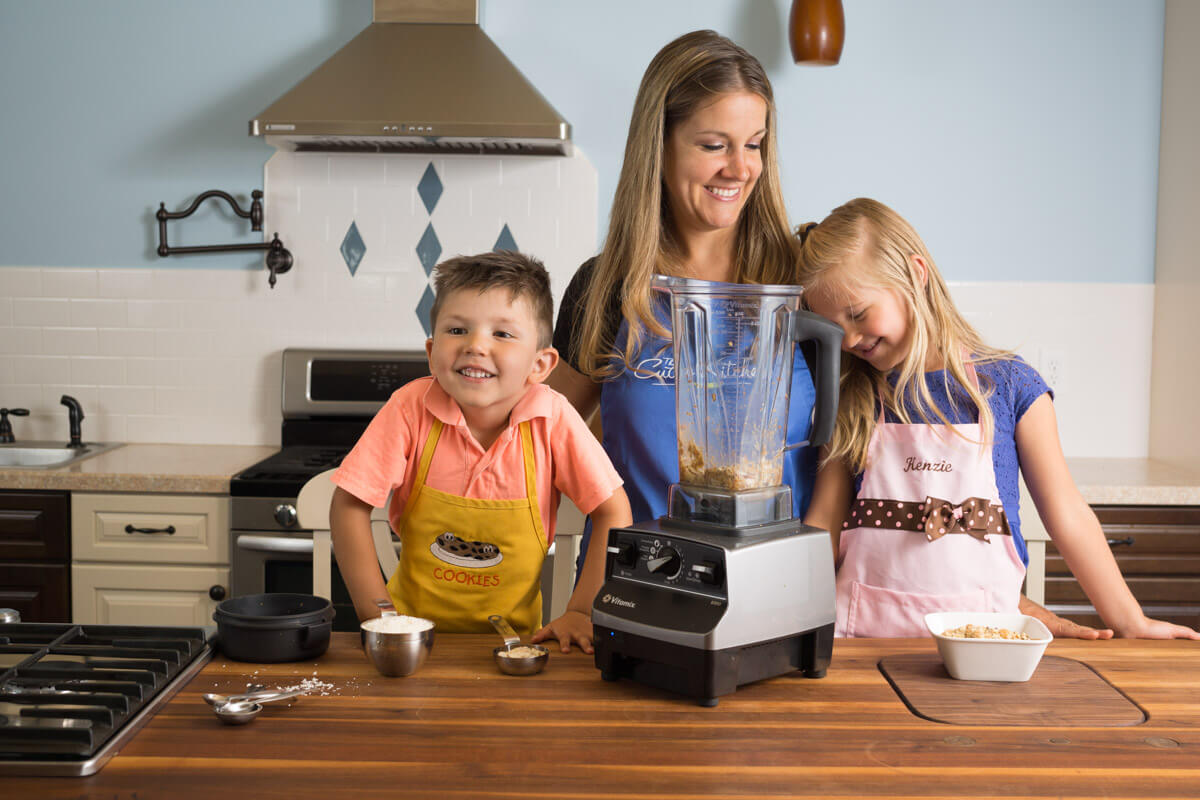 The snack bites are a great after-school snack or birthday party treat.
Nutritional Info: Per Serving: 63 calories, 5g total fat, 1.7g saturated fat, 0mg cholesterol, 60mg sodium, 4g carbohydrate (0.7g dietary fiber, 2.88g sugar), 1g protein
Ingredients
1 1/2 cups walnuts
1/2 cups almonds
1 cup shredded unsweetened coconut
2 cups soft Medjool dates, pitted
2 tablespoons coconut oil
1 teaspoon vanilla extract
1/2 teaspoon sea salt
1/4 cup mini chocolate chips
Directions
Combine in a large food processor, the walnuts, almonds and coconut until crumbly. Add in the dates, coconut oil, vanilla and sea salt and process again until a sticky, uniform batter is formed.
Place mixture in a small bowl, and mix in chocolate chips.
Spread batter into a 9x9 baking dish, and refrigerate for 30 minutes, and cut into bars.
Recommended Tools