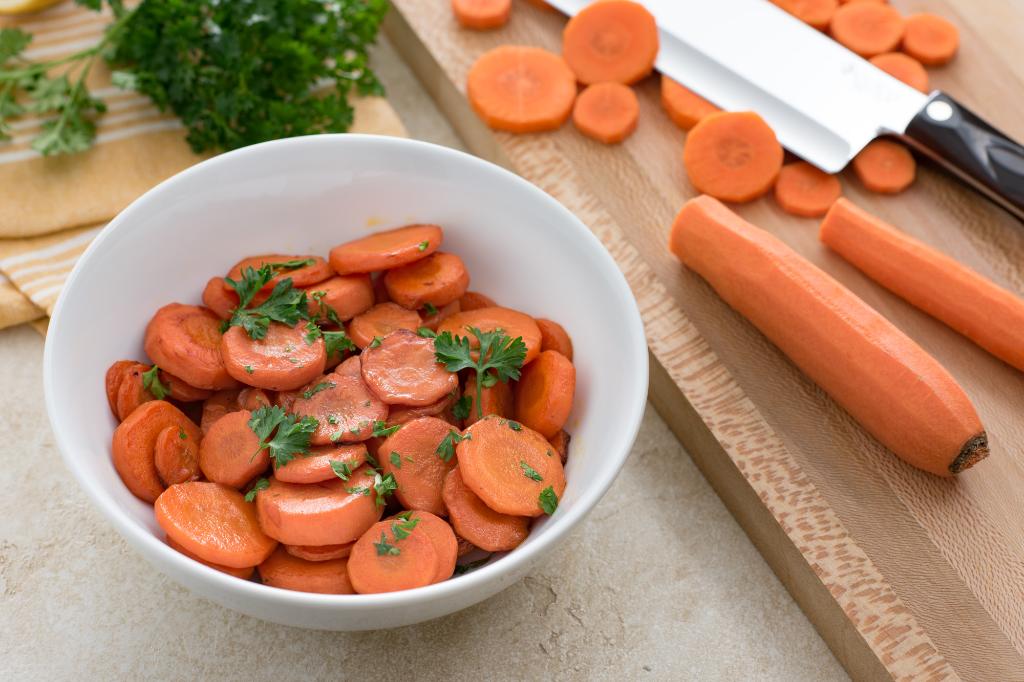 I was searching for a new way to cook carrots and then I discovered this recipe for Carrots Vichy. It meets all my criteria. It's easy, fast, and delicious.
I love that the carrots take on a slightly sweet taste without being overwhelming. Plus it seems like I always have fresh carrots in the fridge, so this recipe has become one of my favorites. It also works well with medium sliced parsnips.
How simple is this recipe? It calls for just seven ingredients and is done in a matter of minutes.
Preparing the Carrots
When cutting the carrots, use a sharp chopping knife, like Cutco's Vegetable Knife, that will easily slice through them without wavering.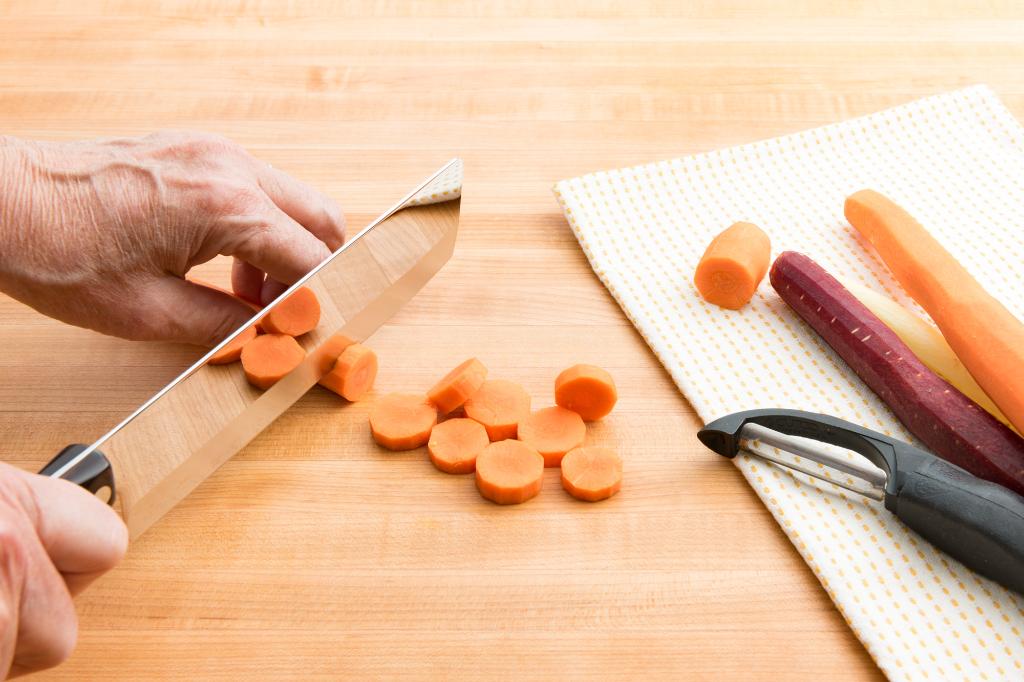 You could also use a 7-5/8" Petite Chef knife or 7" Santoku knife to cut the carrots. Whatever knife you use, try to cut them into even slices for uniform cooking. Check out Cutco's handy tutorial on How to Slice Carrots if you need some guidance.
For chopping the parsley, use the 7-5/8" Petite Chef to shave leaves off the bunch and then rock your knife over the pile of parsley to chop.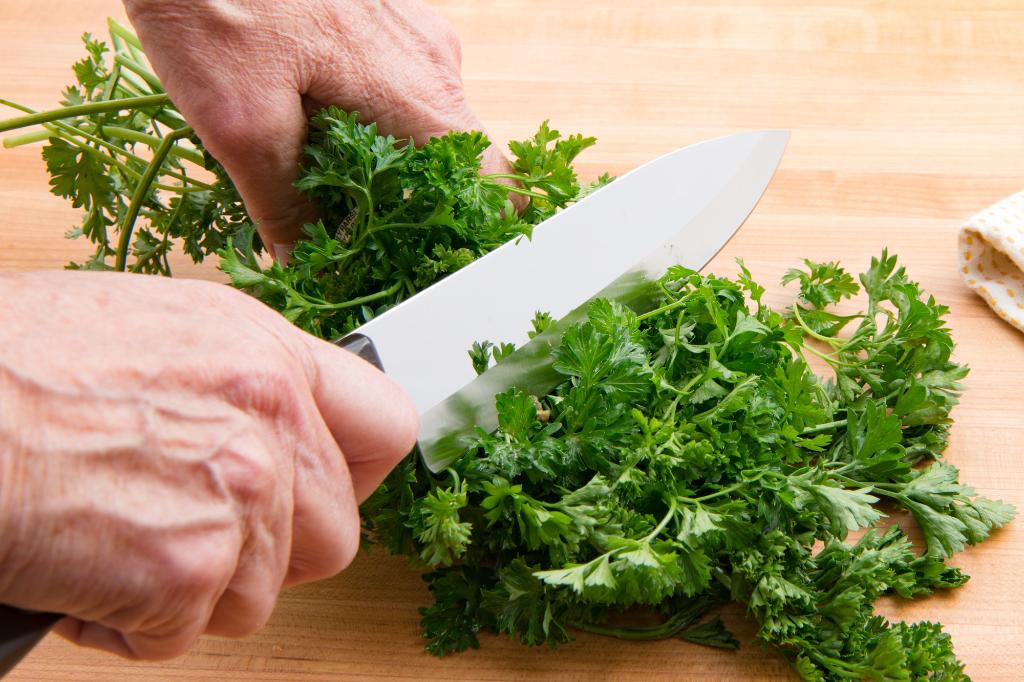 Take a look at Cutco's handy tutorial, How to Cut Parsley, for tips on how to do it.
Simple Cooking
Vichy-style cooking is a simple French cooking technique that has vegetables cooked in water, sugar and butter to make a glaze.
For this recipe, once the carrots are sliced, they are tossed into a saucepan with boiling water, butter, sugar, salt and lemon juice, and cooked until the water evaporates. What's left are carrots that have a light glaze that's a little sweet and a little savory.
I like to garnish the carrots with chives and parsley to add a bit more flavor and some color. But, they are also delicious all on their own without any garnish.
The simplicity of this Carrots Vichy recipe is excuse enough to make it, but I think you'll also be surprised at how flavorful it is. It's a lovely side for a special occasion, but it's also a quick recipe to pull together for an easy side dish during the week.
Ingredients
2 cups carrots, peeled and sliced (could substitute 2 cups parsnips, peeled and sliced)
1/2 cup boiling water
2 tablespoons butter
1 tablespoon sugar
1/4 teaspoon salt
1 teaspoon lemon juice
Chopped chives or parsley, optional
Directions
Place all ingredients in saucepan except the chives or parsley.
Cook the carrots or parsnips over medium heat until the water evaporates.
Allow them to brown in the butter.
Serve them sprinkled with either chopped chives or parsley as you prefer.
Recommended Tools