Saturdays With Barb: Caprese Grilled Cheese
1915 days ago
Skip to recipe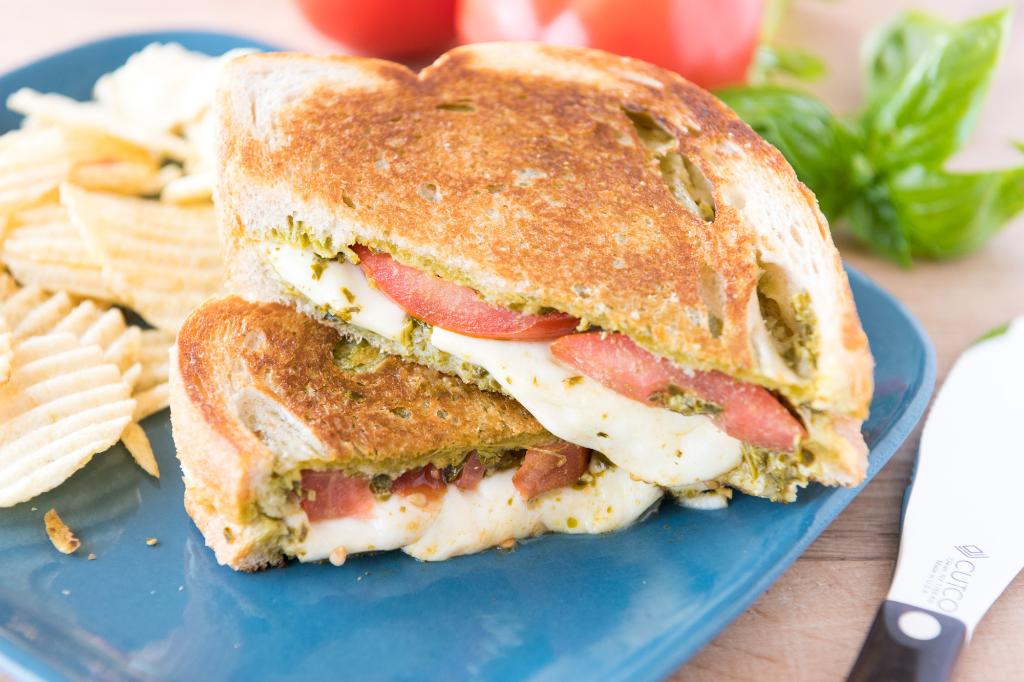 Caprese salad is all about Italy. It even features the colors of the Italian flag: green, white and red. This simple salad of sliced fresh mozzarella, tomatoes and basil is usually arranged on a platter and drizzled with olive oil and balsamic vinegar.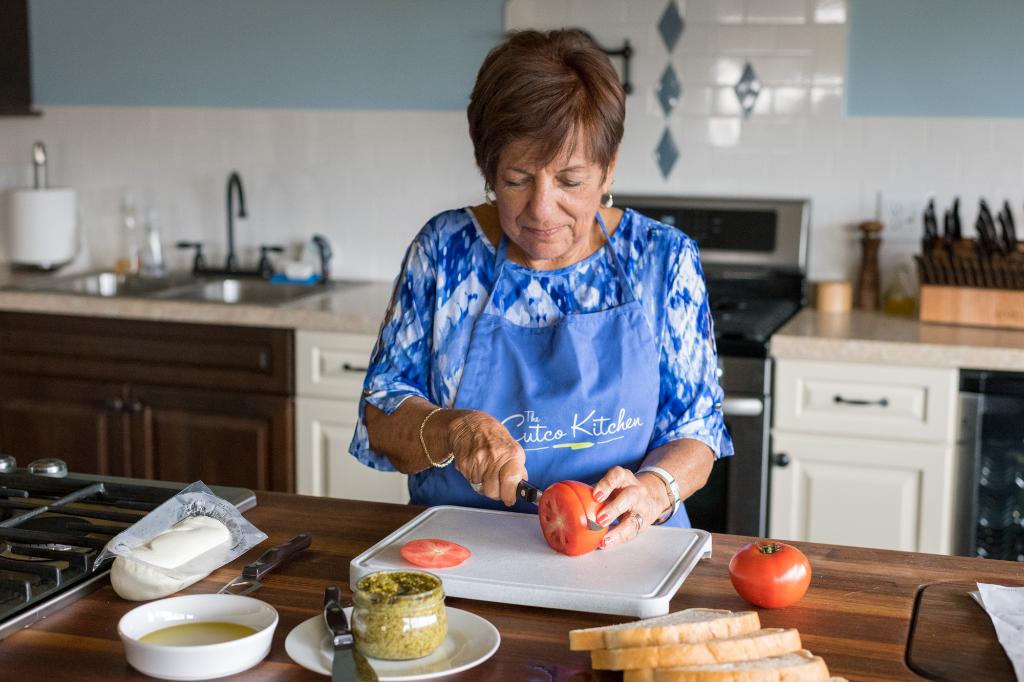 This recipe for Caprese Grilled Cheese offers a new twist on the traditional. It has you nestling all the caprese-salad goodness in between slices of sourdough bread, grilling until golden brown and then popping it in the oven until the fresh mozzarella is oozing out of the crusty bread.
This is a can't-miss yummy sandwich. It's simple and its short list of ingredients means you could make this on a moment's notice. The pesto with its combination of garlic, basil and pine nuts adds additional flavor beyond just fresh basil, and melts into the mozzarella for herb-packed flavor in every bite.
Use the Spatula Spreader to spread the pesto on the bread and then to cut the finished sandwich. The Traditional Cheese Knife with its Micro Double-D® edge slices through the fresh mozzarella like "butta."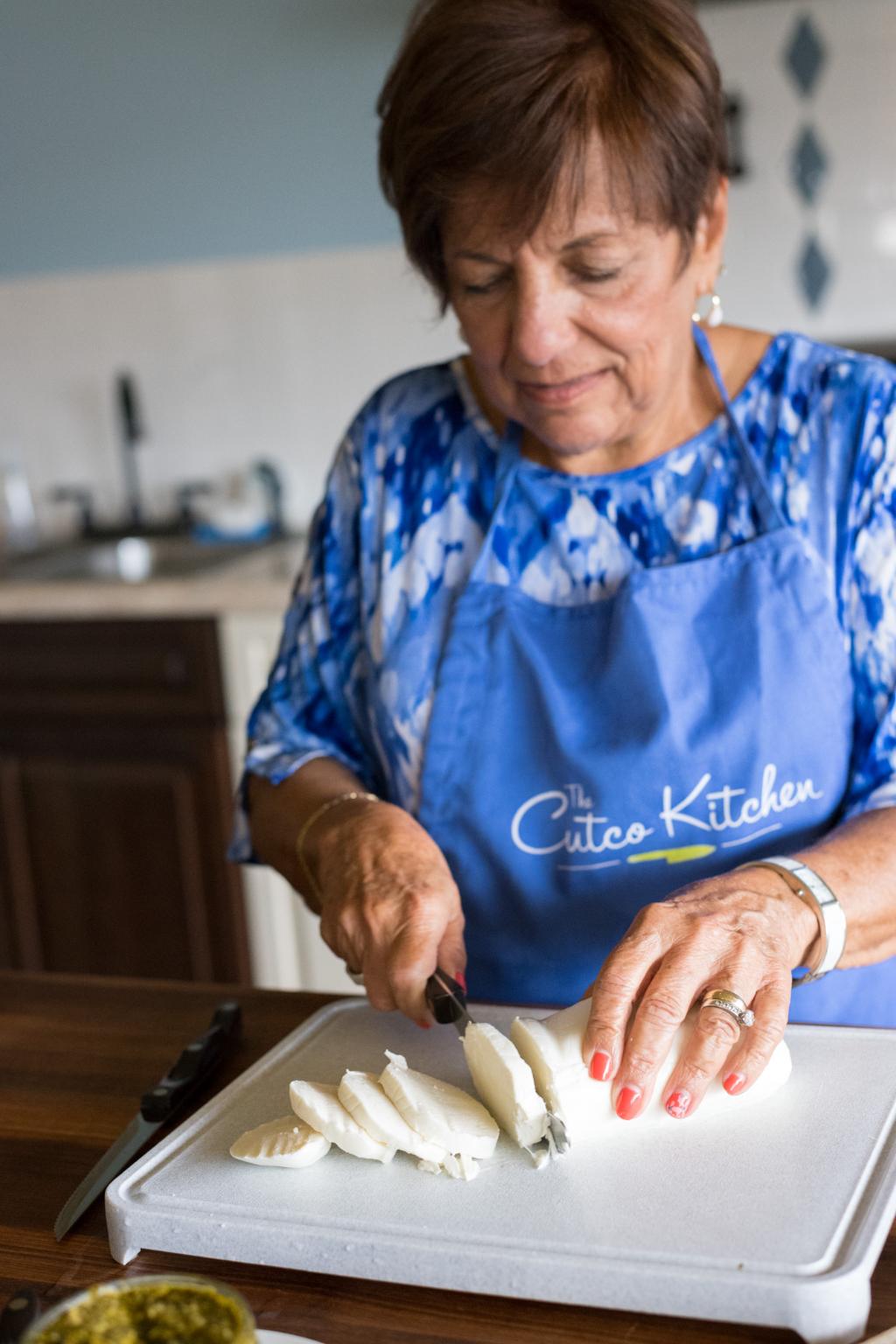 Serve it for lunch with a glass of rosé while sitting on the porch enjoying the last warm rays of summer. You could even cut it into strips and serve it as an appetizer.
Ingredients
8 slices (1/2-inch thick) sourdough bread
1/4 cup jarred basil pesto
8 ounces fresh mozzarella cheese, sliced into 1/4-inch thick slices
2 large tomatoes, cut into 1/4-inch thick slices
2 tablespoons olive oil
Directions
Place a rack in the middle of the oven and heat to 250 F.
Heat a large skillet over medium heat.
Spread pesto on one side of each slice of bread. Distribute the mozzarella over 4 of the pesto bread slices, top with tomatoes. Top with the remaining 4 slices of bread, pesto side down.
Brush the olive oil on the outsides of the sandwiches. Place two of the sandwiches in the skillet, cheese-side down. Cook until toasted and golden brown. Use a spatula to gently press down the sandwiches. Flip and cook the second side until toasted and golden brown. Remove sandwiches from the skillet and place on a baking sheet. Repeat with the other 2 sandwiches.
Once all 4 sandwiches are on the baking sheet, transfer the pan to the oven and bake until the cheese is melted, about 5 to 7 minutes.
Serve immediately.
Recommended Tools