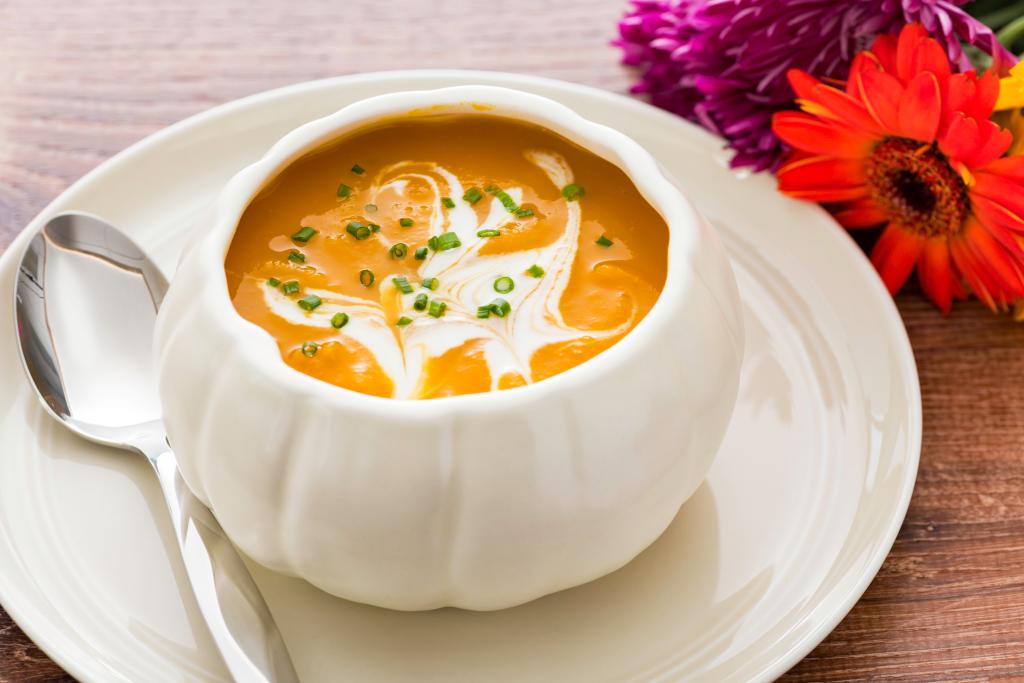 There are two electric appliances I use on a regular basis: the multi-cooker (a pressure cooker with lots of additional features) and a high-powered blender. This recipe takes advantage of both to produce a silky-smooth, rich-tasting butternut squash soup that has no cream or milk.
If you don't have a pressure cooker or multi-cooker, you can cook the soup on the stovetop. (Bring the stock and butternut squash to a boil, then reduce heat and simmer; it will take about 25-35 minutes for the squash to become tender.)
To prepare the butternut squash for this recipe, use a Vegetable Knife and refer to my easy step-by-step tutorial.
I keep this recipe simple, letting the flavor of the squash shine through, but you could stir in 1/2 teaspoon ground sage or 1/4 teaspoon nutmeg or ginger to the pureed soup. To serve, you could swirl some cream or coconut milk into the soup or top it with a dollop of sour cream or Greek yogurt and a garnish of snipped fresh herbs, like parsley or chives.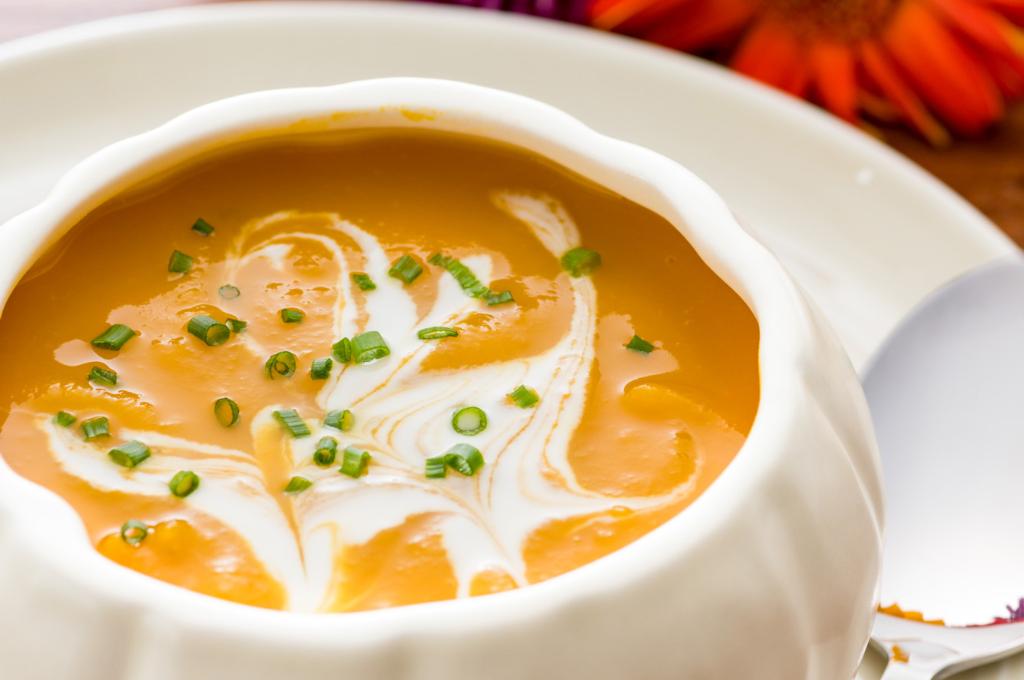 Ingredients
1 tablespoon olive oil
1 onion, coarsely chopped
1 carrot, peeled and chopped
1 celery stalk, chopped
1/2 teaspoon salt
3 cups low- sodium chicken broth
1 1/2 - 2 pounds butternut squash, peeled, seeded and cut into 1-inch chunks
Plain yogurt
Chives
Directions
Heat the oil in a multi-cooker or 4-quart or larger pressure cooker. Add the onion, carrot, celery and salt and sauté until just softened, about 2 minutes. (Do not let the onion brown.) Add broth and squash.
Lock the lid in place. If using the multi-cooker, select manual and set the timer for 5 minutes. (If using a pressure cooker, bring to high pressure over high heat. Reduce heat just enough to maintain high pressure and cook for 5 minutes. Turn off the heat.) Quick release the pressure or let it come down naturally. Remove the lid, tilting it away from you to allow steam to escape.
Squash should be very tender, if not, cover (without pressure) and heat over medium heat for a few minutes to soften. Transfer mixture to a blender. (Don't fill the blender container more than half-full, vent the cover, and hold a clean kitchen towel over the top while the blender is on.) Puree until smooth. (If mixture is too thick, add water.) Season with salt and pepper to taste and serve.
Recommended Tools