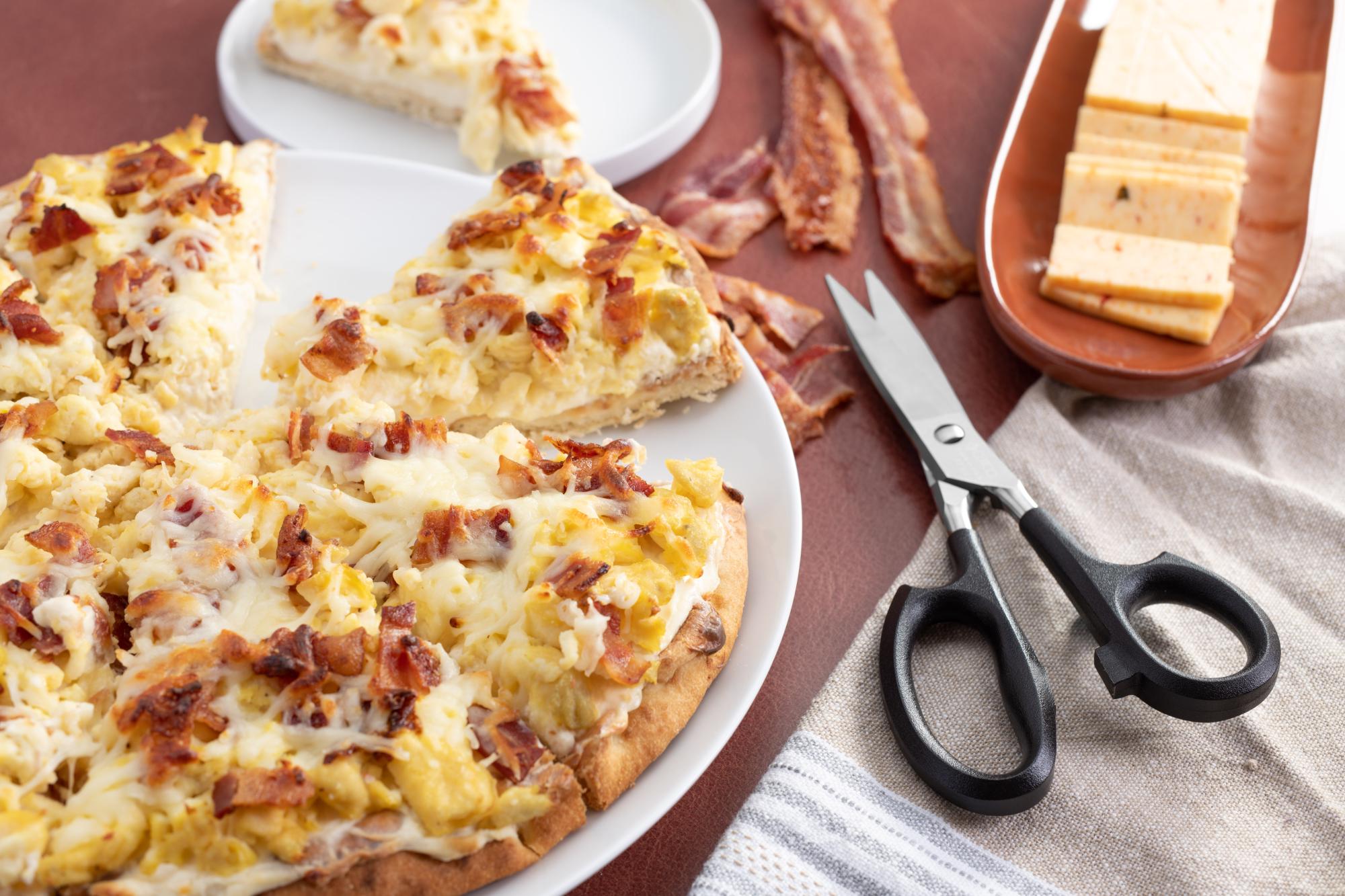 This Breakfast Pizza With Eggs and Bacon recipe originated from tailgating for Buffalo Bills football games. Our friends would roll out crusts, top them with cream cheese, and add tons of scrambled eggs, bacon and sausage. I lightened it up by including more egg whites, controlling the amount of cheese and using a thin pizza crust. Even with these changes, the taste and flavors are perfect for breakfast or a brunch.
I love breakfast food and I love pizza, so this is a win-win in my book. It is my favorite go-to breakfast pizza because it is so simple to make and I almost always have all the ingredients on hand. It is a delicious centerpiece for a holiday brunch table, lazy Saturday morning breakfast or prepped ahead to have on the go.
Of course, Cutco has the tools necessary to pull this all together. The Mix-Stir really does a great job of blending the eggs and egg whites.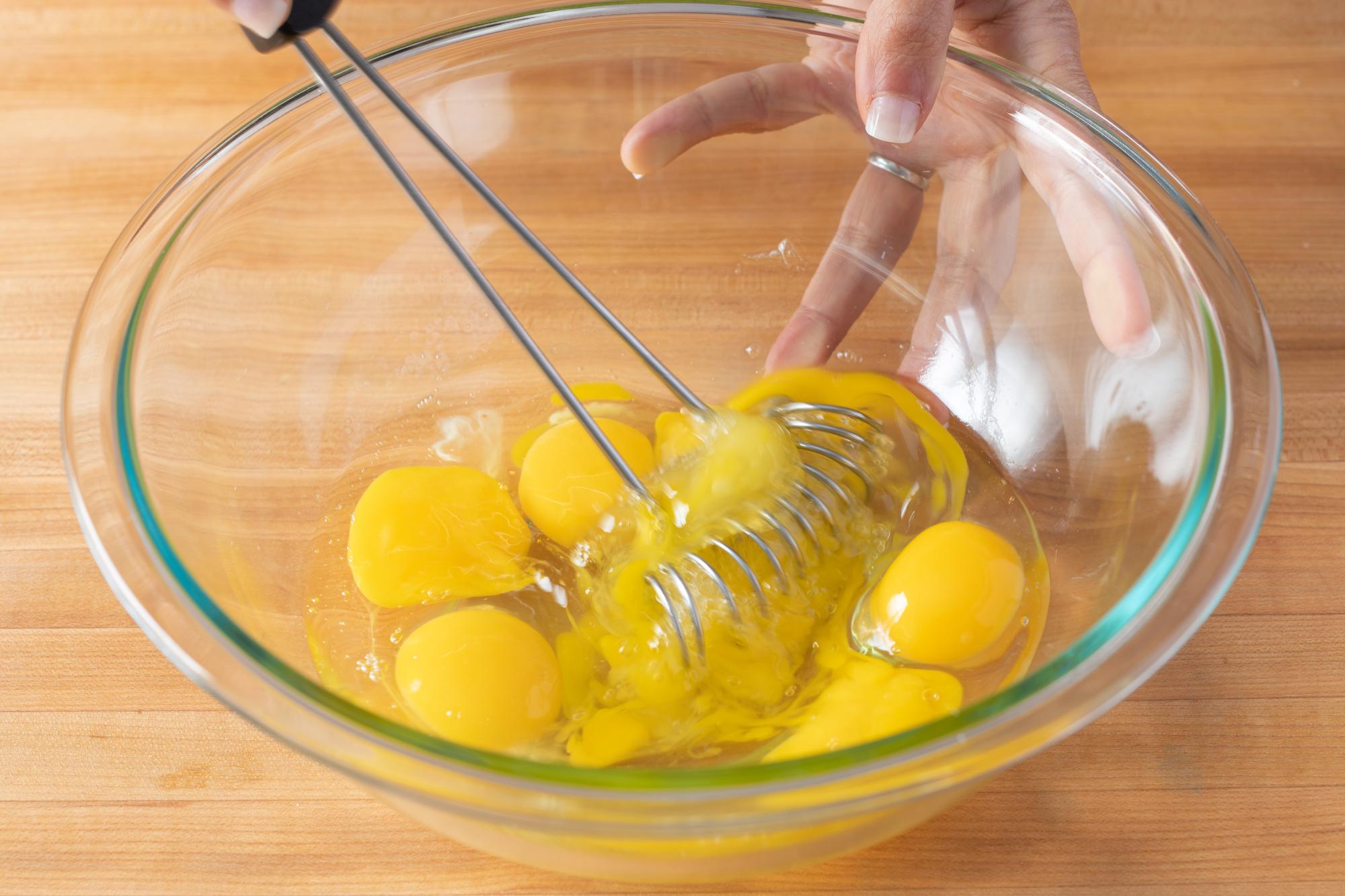 For chopping the bacon, you could use a Chef Knife or Santoku, but I like to snip the strips of bacon with Cutco's Super Shears.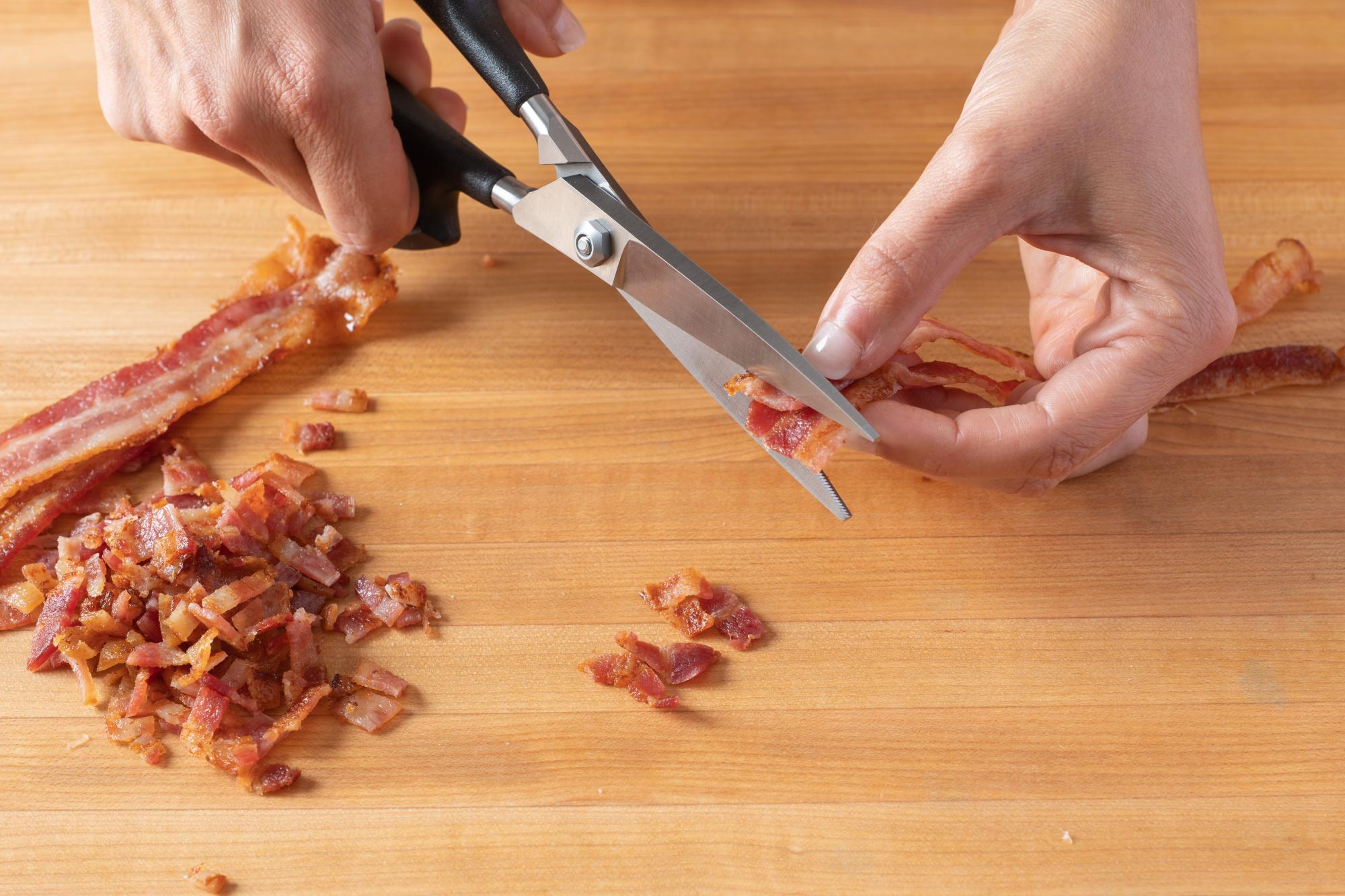 Use the Spatula Spreader to spread the cream cheese on the pizza crust and the Pizza Cutter to cut the pizza into slices.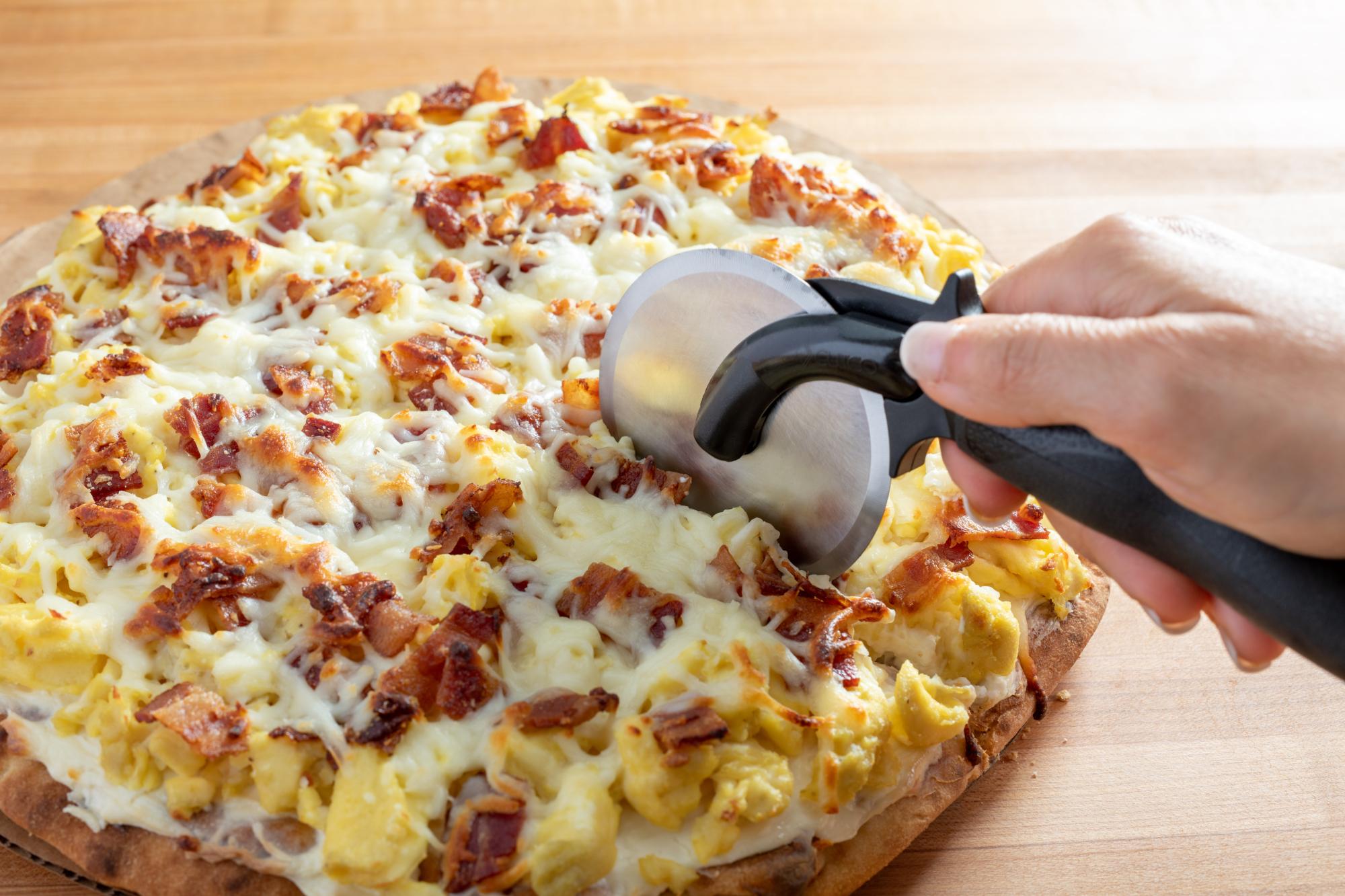 The recipe serves eight but you can decide how big you want the slices. Cut them smaller if you are serving a breakfast buffet or, if you're extra hungry, go big!
There are lots of ways to switch up this breakfast pizza to hit your nutrition goals. Try it with a cauliflower crust, fat-free cheese, chicken breakfast sausage or turkey bacon.
Sink your teeth into cheesy bacon and eggs on top of a crispy pizza crust. This may become your favorite breakfast recipe!
Nutrition per serving: 345calories, 24.3g fat, 23g carbohydrates, 759mg sodium, 23.3 of protein, 0.1 fiber
Ingredients
6 eggs
1 cup egg whites
Salt
Ground black pepper
1 small (12-inch) thin pizza crust
16 ounces reduced-fat cream cheese, room temperature
3 slices of bacon, cooked and chopped
1 cup part-skim mozzarella cheese
Directions
Heat oven to 425 F
Scramble eggs and egg whites in a small bowl. Add salt and pepper to taste. Cook scrambled eggs and set aside.
Spread cream cheese evenly on pizza crust.
Top with scrambled eggs, bacon and mozzarella cheese.
Cook directly on oven rack until cheese is golden brown and crust is crispy, typically 12-15 minutes.
Recommended Tools