Best Knives for Cutting Fish
259 days ago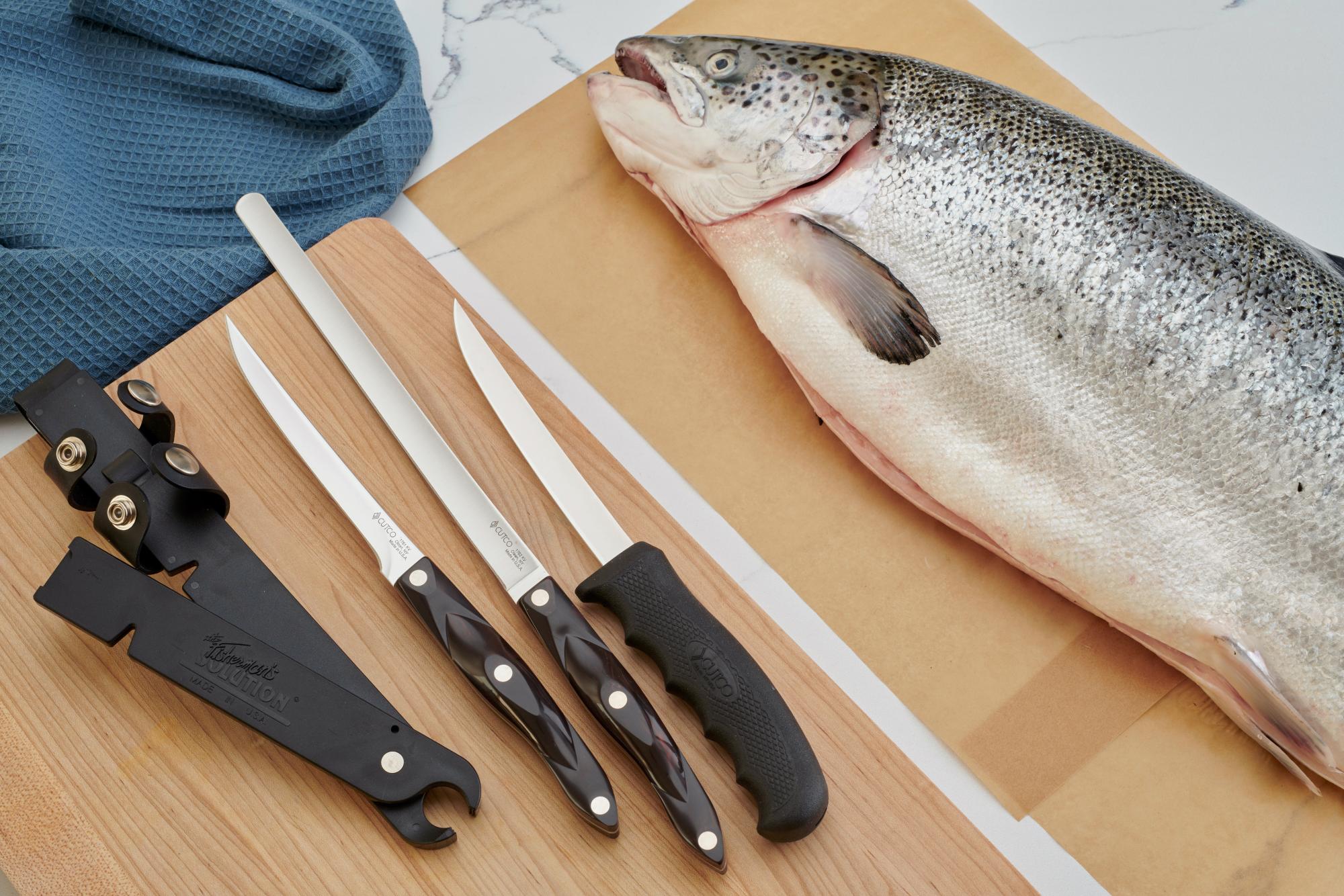 Thank goodness I work for a kitchen knife company. My cooking skills have improved markedly in my 22 years working here. Now that I know the right knives to use and how to use them, food preparation is much less stressful. Knowing the best knives for cutting fish, meat and vegetables really makes a huge difference.
One of the most important things when working with fish is to make sure your knives are sharp so they can easily pierce the skin, but not rip or tear the delicate flesh.
Cutting fish is one of the areas I struggled with when I first came to Cutco. Having the right knives helps, so here is a list of the best knives for cutting fish to get you off on the right foot.
Salmon Knife
The Salmon Knife is the only knife that actually has the name of a fish in the title, so it's most certainly one that is good to have on hand. Sometimes called a salmon slicer, its long 9-7/8" flexible blade easily maneuvers under the skin to remove it.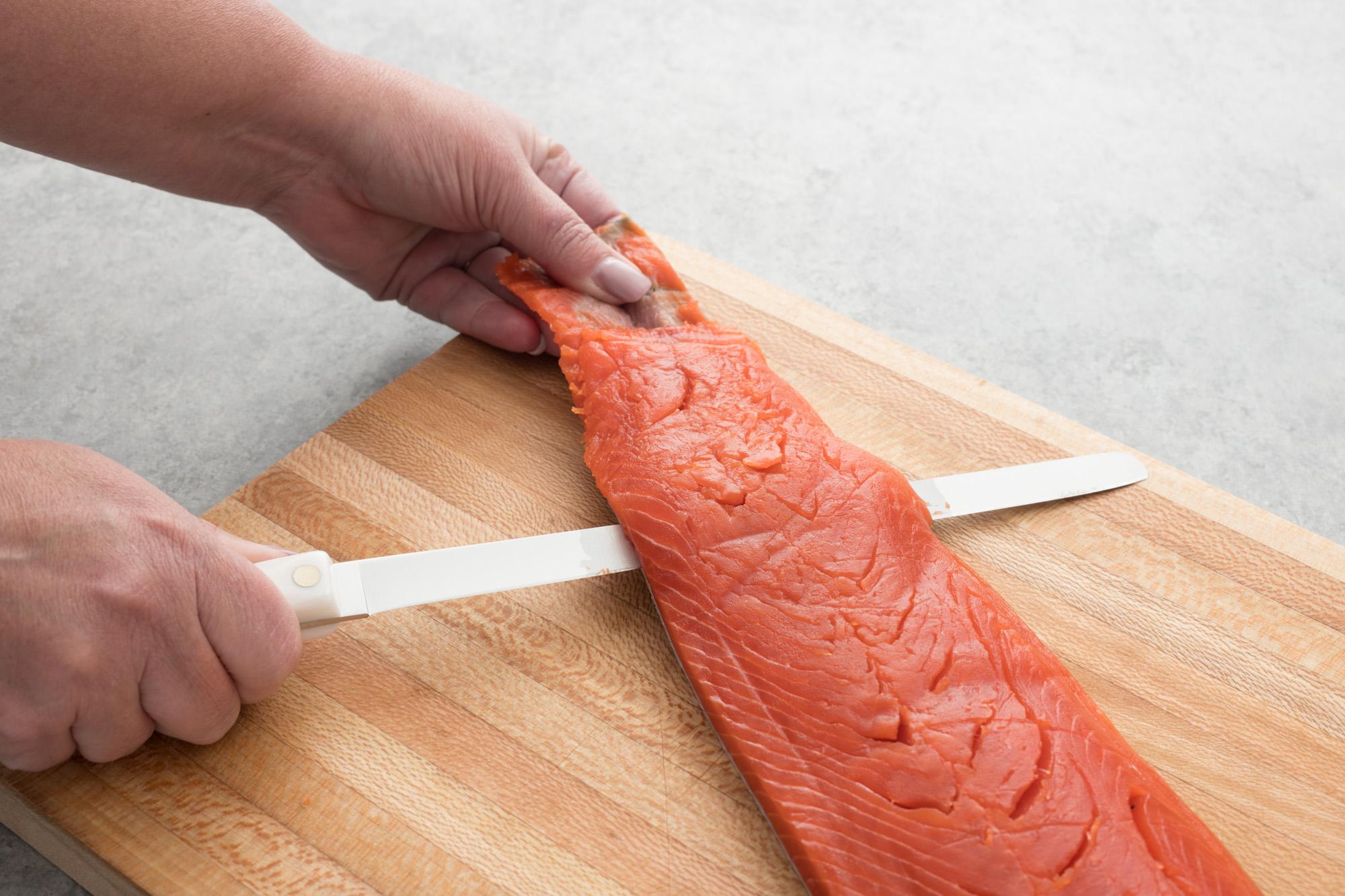 The Salmon Knife's thin, sharp edge also smoothly cuts through the flesh to make thin slices, fillets or thick steaks.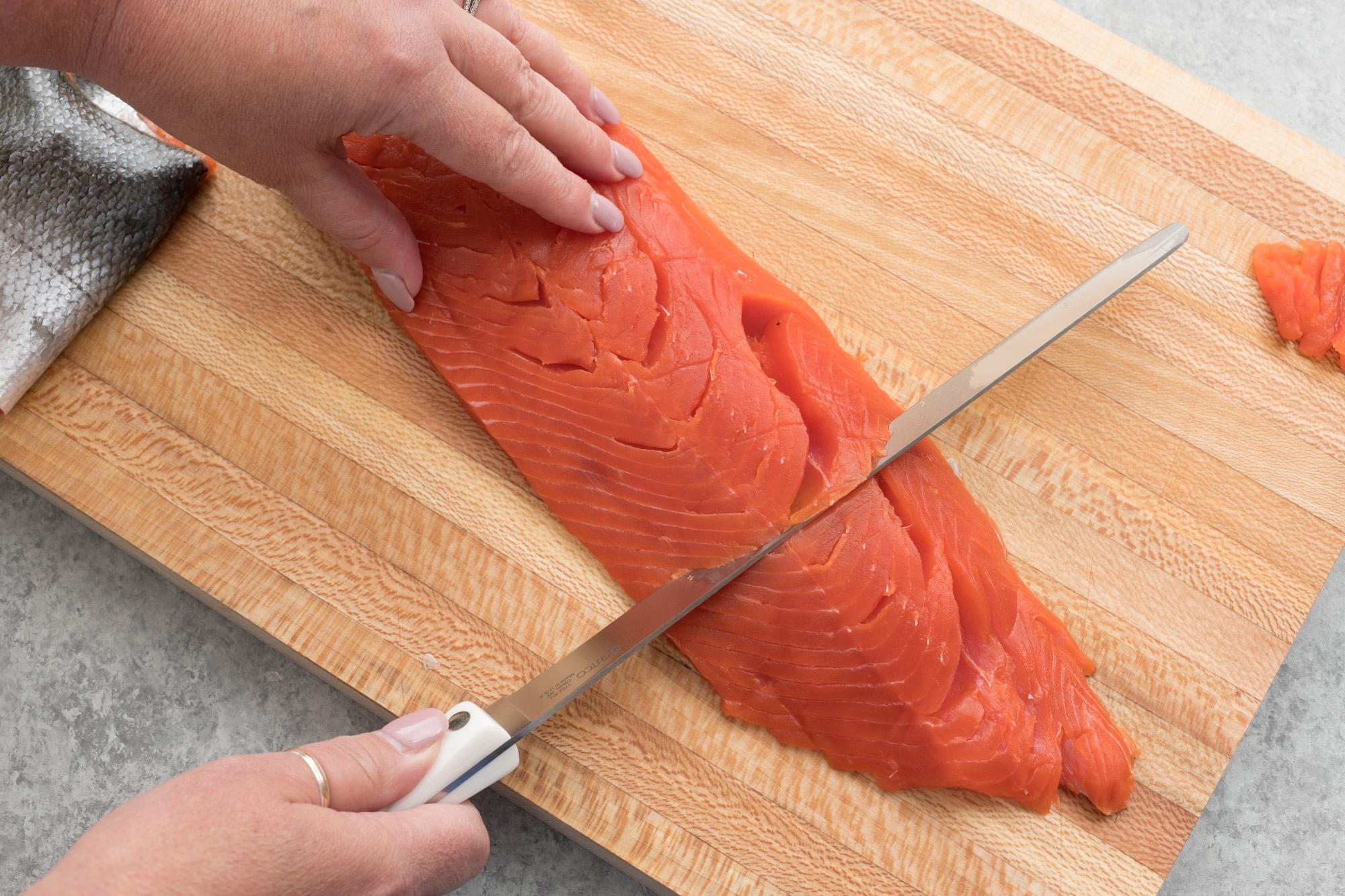 For tips on how to cut salmon, take a look at our video tutorial.
Boning Knife
The thin, sharp blade of the Boning Knife is easy to maneuver for trimming the belly flap and fins from fish.
The back side, or spine, of the blade can be used to scale fish.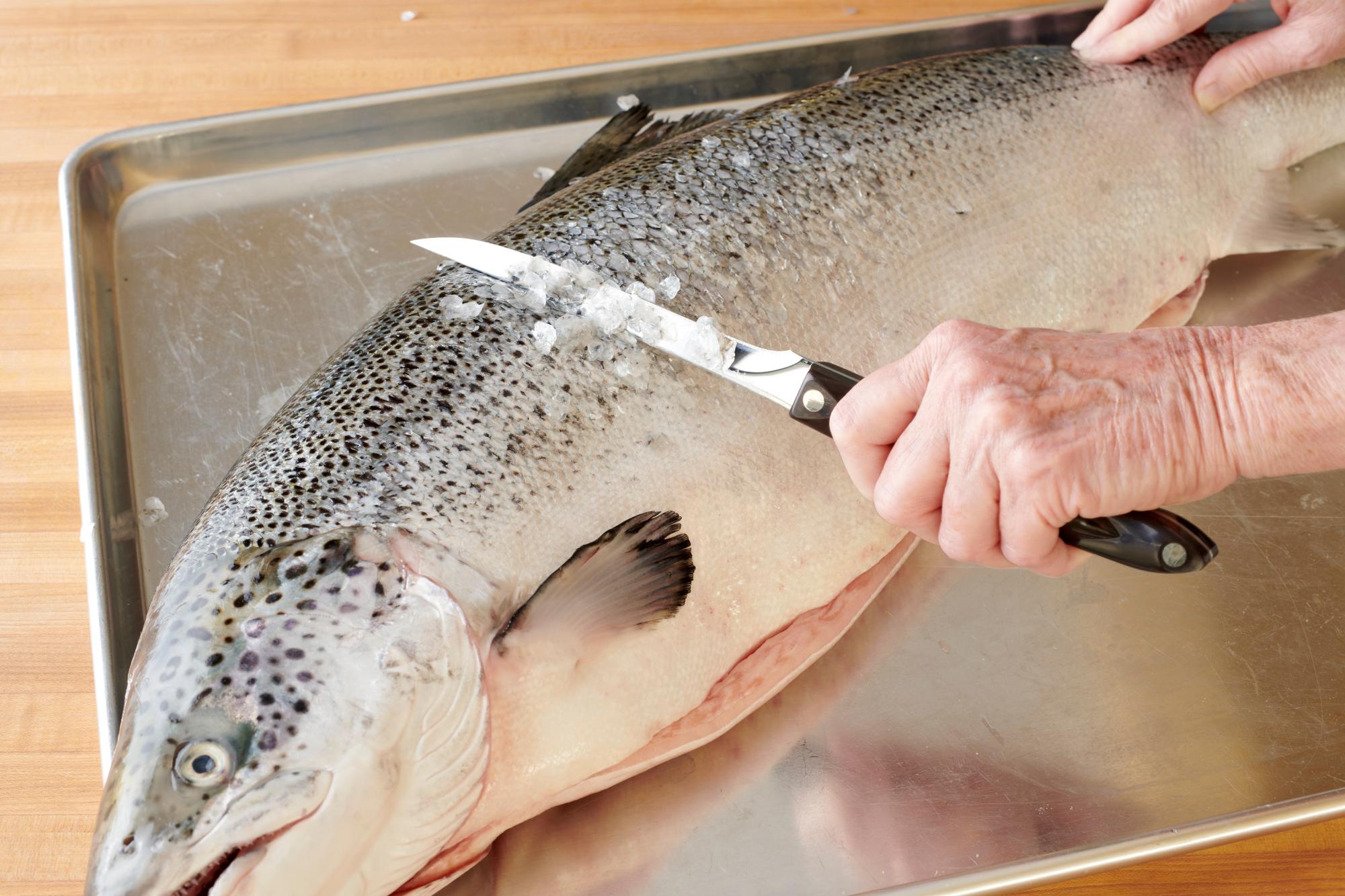 Fisherman's Solution®
For those who like to fish, this knife offers many features that are helpful river side, lake side or on the boat. You can also use this knife as a fillet knife at home, too.
The Fisherman's Solution has a thin, sharp, flexible blade with a pointed tip, making it the best fillet knife for fish. The tip easily pierces the fish and the sharp, flexible blade makes quick work of slicing along the length of the fish to remove the flesh from the bones.
The blade extends from 6-9 inches to adjust to the size fish you're working with.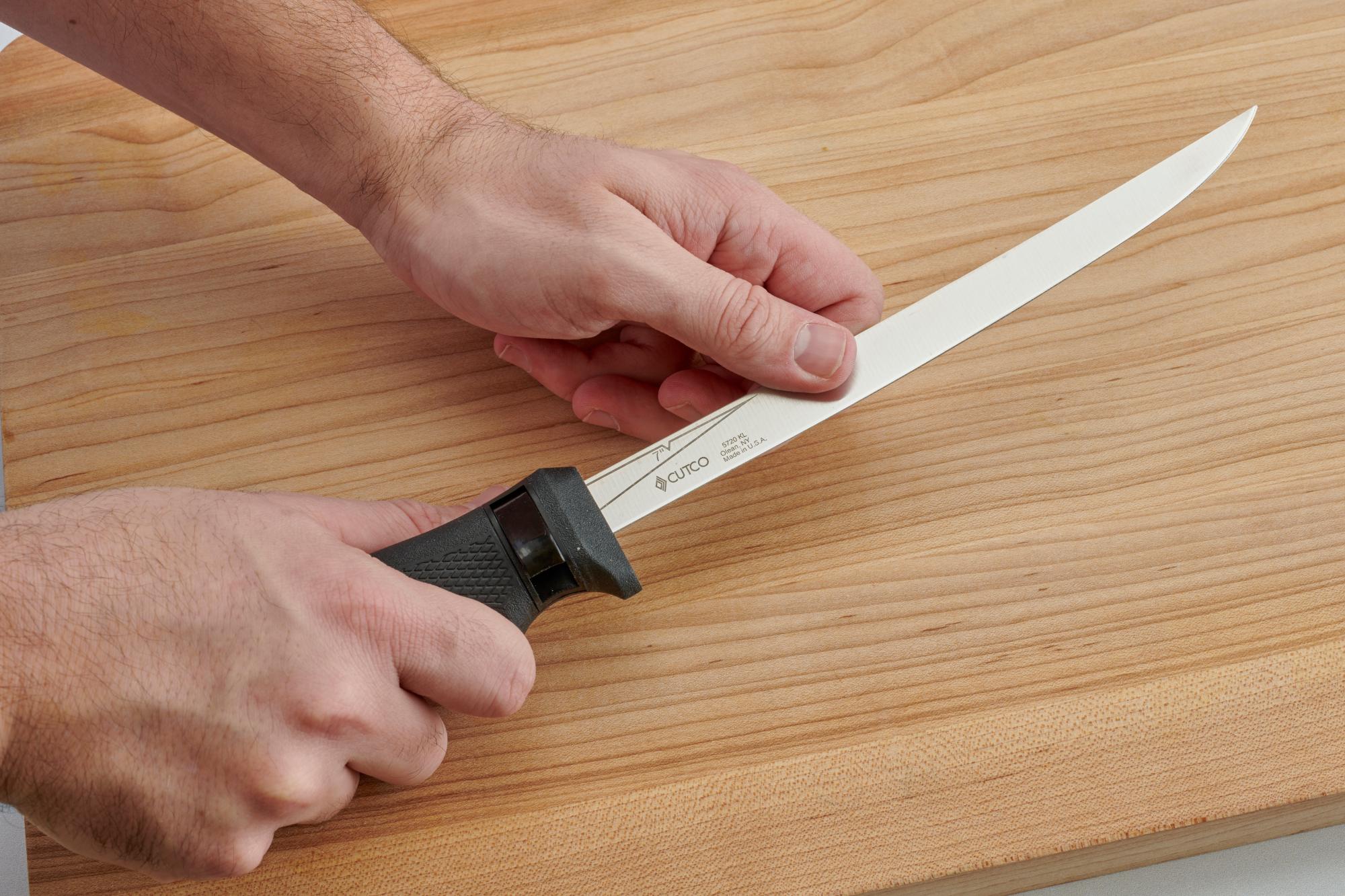 The sheath is also feature-packed with a notched line cutter and a sharpening stone for hooks. The sheath also pivots open and has a gripper feature that allows you to hold the fish while cleaning them.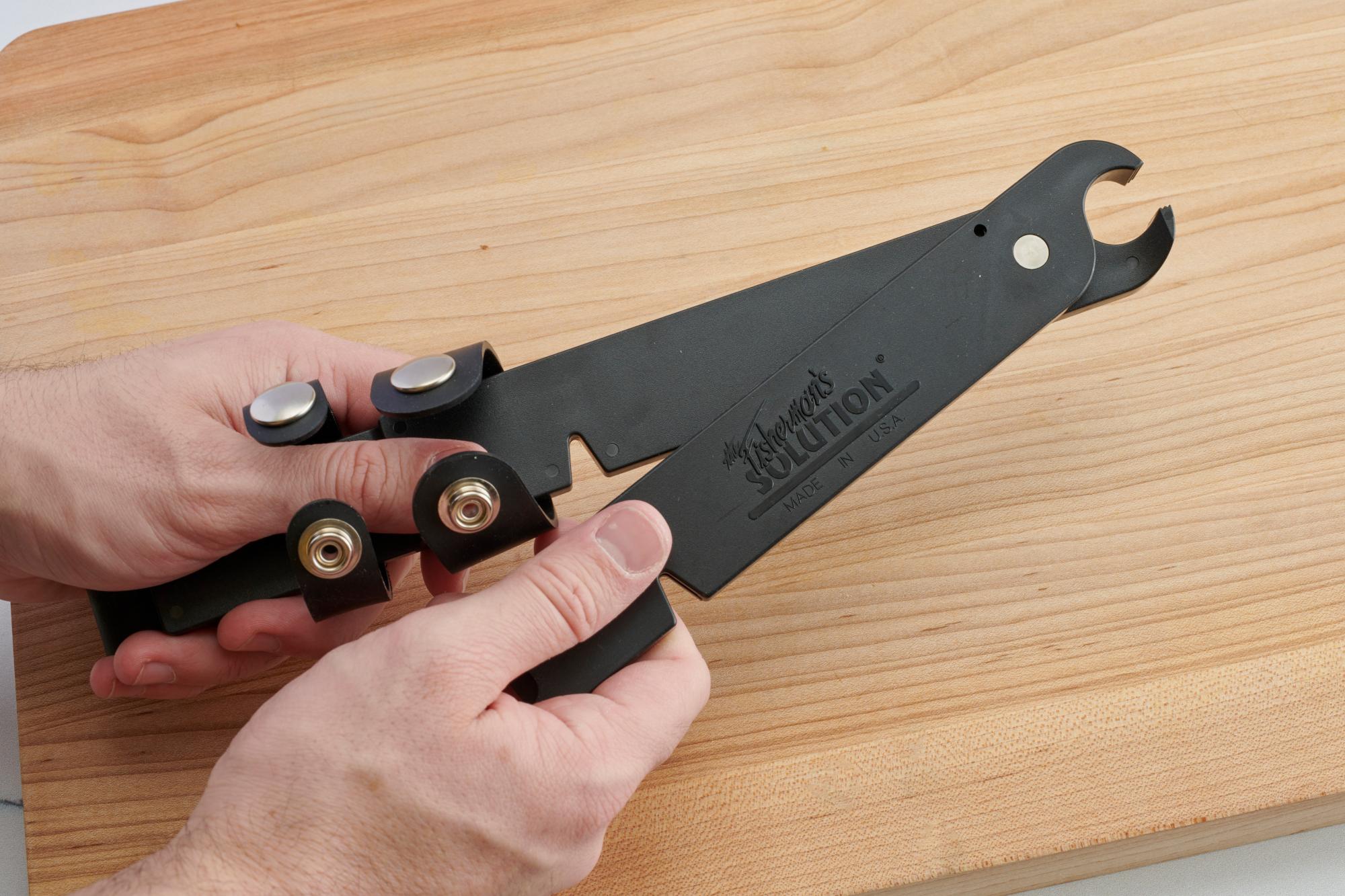 Other Useful Kitchen Tools for Preparing Fish
Those are the best knives for cutting fish, but there are some other useful tools to consider.
Kitchen shears, like Cutco's Super Shears, can be used to snip off fins and gills when processing a whole fish. A heftier knife like a Cleaver or Vegetable Knife can also be used to remove the head from a whole fish.