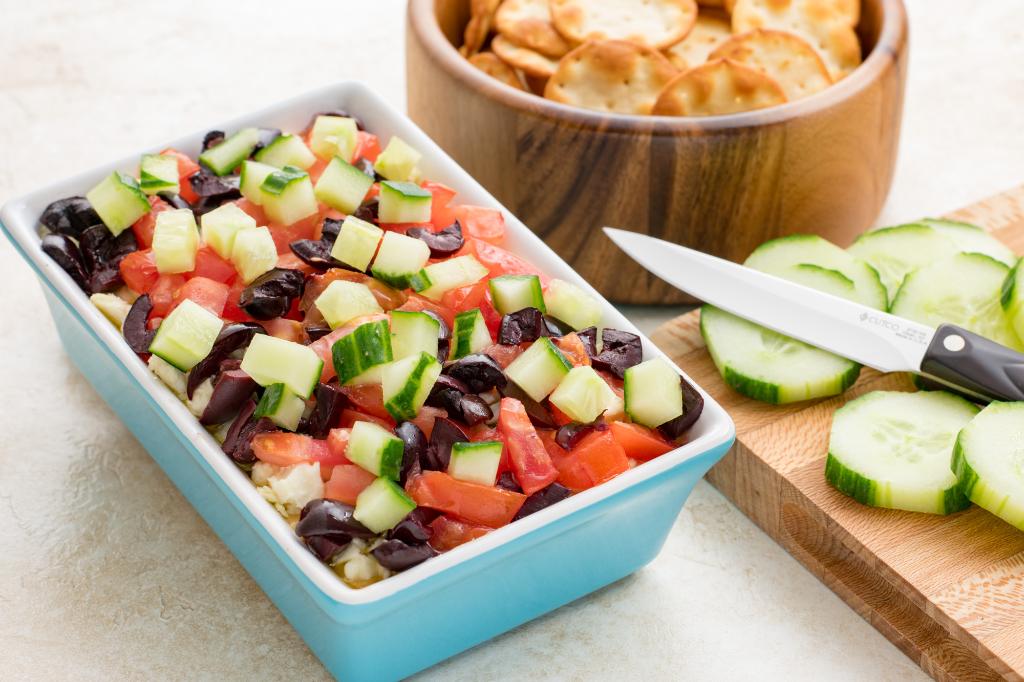 Springtime brings on a flood of bridal and baby showers, family picnics and other get-togethers. Whether you're hosting or asked to bring a dish to share, I've got the perfect quick dip to make - Baked Mediterranean Dip.
Sure, you could open a container of hummus then spread out crackers and crudites, but why not jazz it up with some amazing Greek flavors. It's loaded with low glycemic carbohydrates, protein and healthy fats, making it a dip you can't feel guilty about.
For chopping the olives you don't need a substantial knife. A 3" Gourmet Paring Knife works great. The same goes for cutting the cucumber. A smaller prep knife, like the 4" Paring Knife, works wonders when slicing it.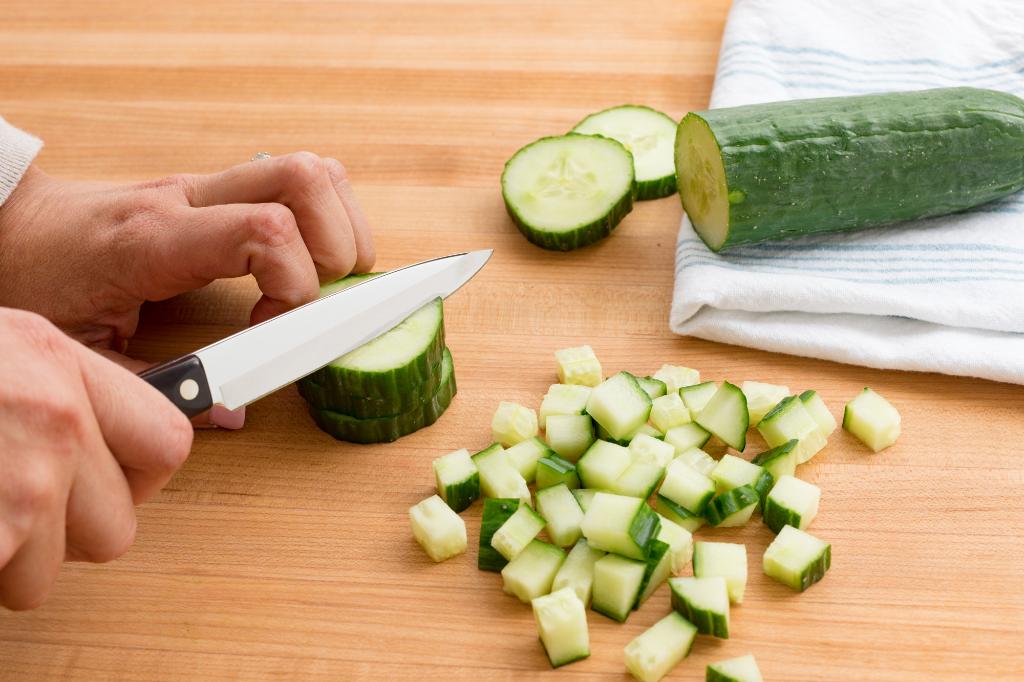 Try using Cutco's Traditional Cheese Knife for chopping the tomatoes. Many of Cutco's customers swear by it for cutting them. The knife's sharp Micro-D® edge glides through the skin for smooth slicing.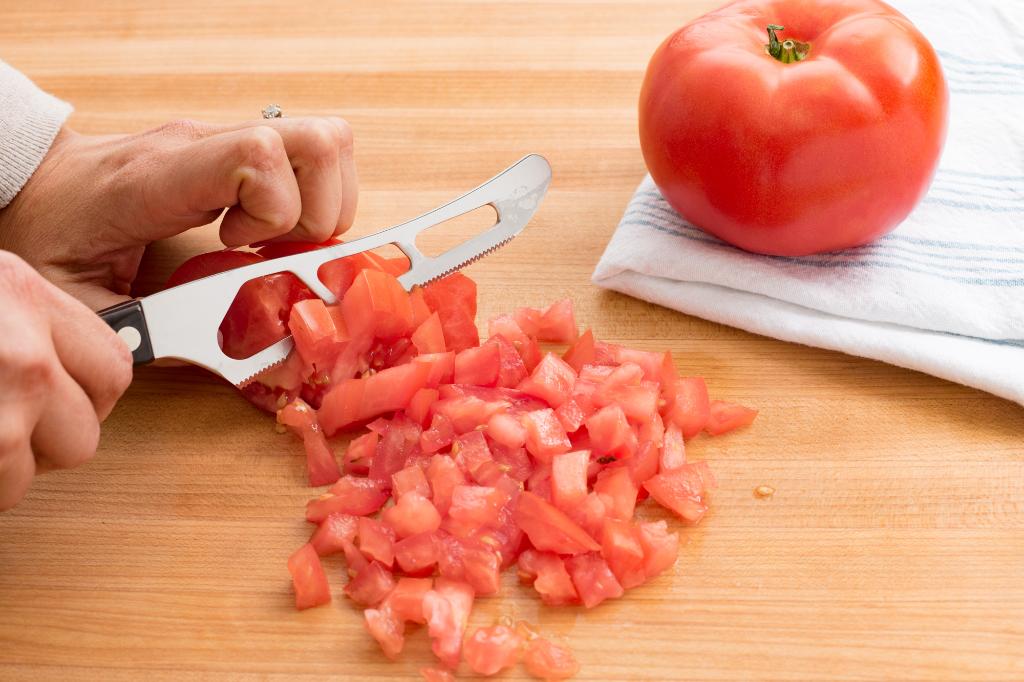 No matter your cooking skills, you can make this dip with minimal ingredients, but maximum flavor.
Nutrition: 217kcal, 17.7g total fat, 4mg cholesterol, 390mg sodium, 7.2g carbohydrate, 2.5g fiber, 2.8g protein
Ingredients
1 pound container of garlic hummus
1/4 cup crumbled feta cheese
2/3 cup chopped Kalamata olives
1 fresh tomato, chopped
2 tablespoons olive oil
1/4 cup diced English cucumber
Gluten free crackers or pita chips for serving
Directions
Heat oven to 350 degrees F.
Spread hummus evenly into an 8x8-inch square baking dish. Sprinkle with feta cheese.
In a separate bowl, gently toss the tomatoes and olives together until blended well. Layer the olive and tomato mixture on top of the feta cheese. Drizzle with olive oil. Bake for 15 to 20 minutes. Top with cucumber before serving. Serve with crackers or pita chips.
Recommended Tools