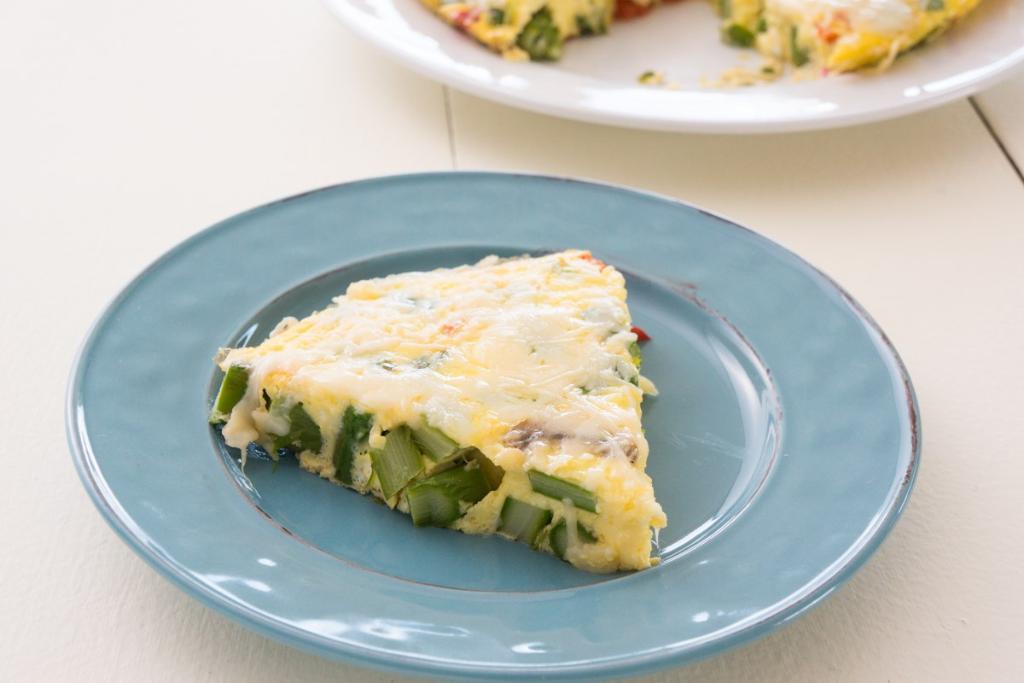 With an abundance of asparagus in stores now, it seemed like a good time to offer a recipe featuring this lovely spring vegetable. We found lots of ideas for from omelets to salads to pasta to frittatas. We settled on the frittata. You can serve this for breakfast or dinner.
Ingredients
2 tablespoons Italian dressing
1/2 cup sliced fresh mushrooms
1/2 cup chopped red pepper
1 pound asparagus, ends trimmed
8 eggs
1/4 cup milk
3/4 cup provolone cheese, shredded and divided
1/4 cup Parmesan cheese, grated
Directions
Preheat oven to 350°F. Heat the Italian dressing in a 12" oven-proof skillet over medium heat.
Add mushrooms and red pepper. Cook and stir 5 minutes.
Add asparagus.
Beat eggs, milk and 1/4 cup of the provolone cheese. Pour over the vegetable mix.
Bake 20-25 minutes or until the eggs are almost set.
Sprinkle with the rest of the provolone cheese and the Parmesan cheese. Bake 5 minutes more or until the cheese is melted. Use a Slice 'n Serve to cut into wedges and serve. Makes four servings.