Asparagus and Peas With Tarragon Vinaigrette
2562 days ago
Skip to recipe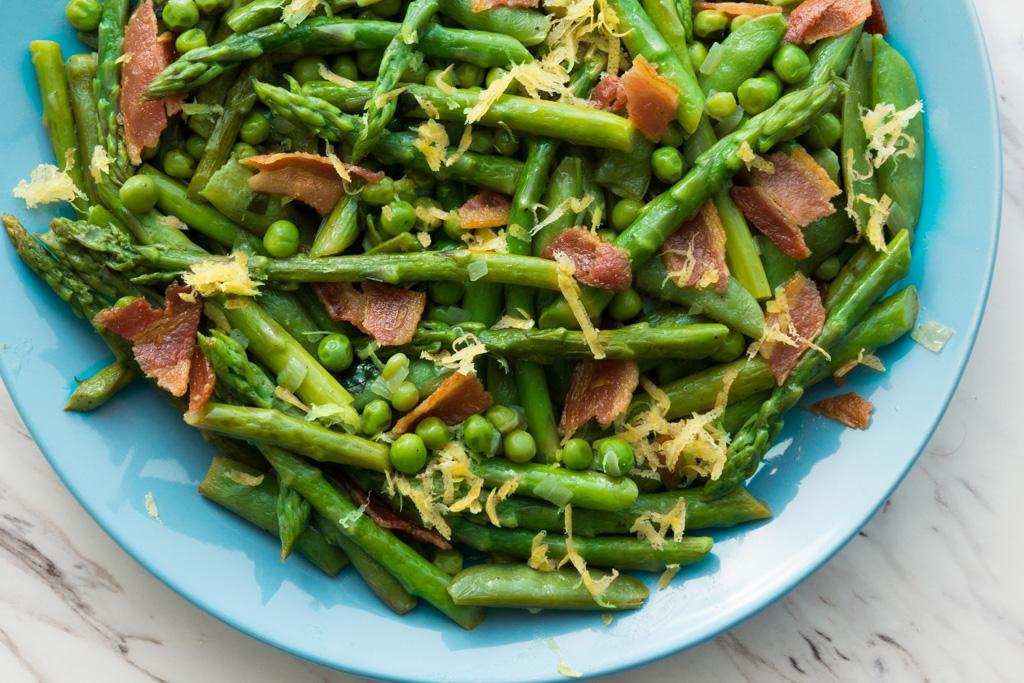 Beautiful, tender stalks of fresh asparagus are readily available now. They cook in a matter of minutes and can be used in all kinds of dishes and served for breakfast, lunch or dinner.
If you're looking for a new way to serve this springtime vegetable then give this Asparagus and Peas with Warm Tarragon Vinaigrette recipe a try. It's a light and tasty side dish to serve with Easter dinner or with any springtime meal.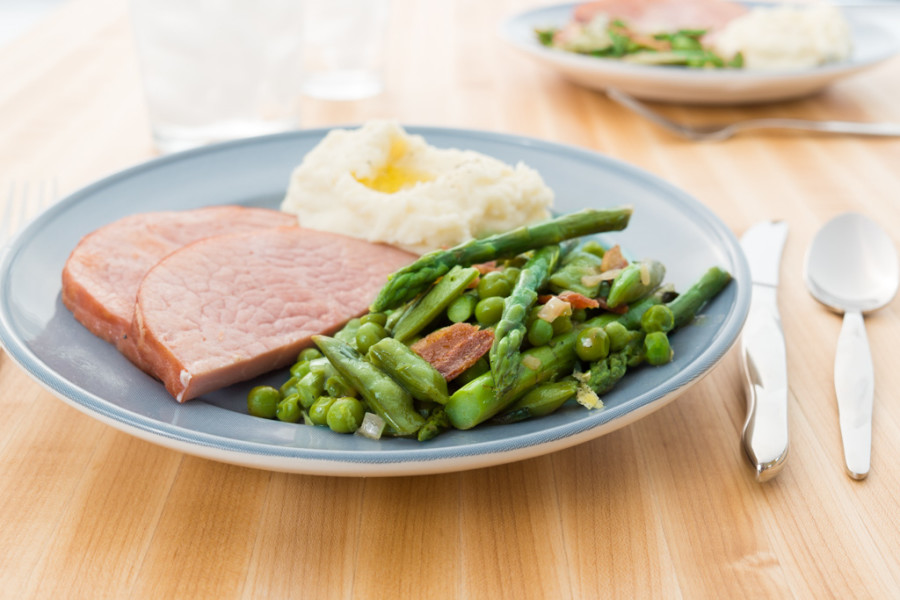 The warm vinaigrette coats the vegetables nicely and who doesn't like crisp, crumbled bacon in anything? We couldn't find fresh sugar snap peas and substituted with frozen instead. To avoid overcooking them, we partially thawed them and added them to the boiling water with the asparagus and peas.
Asparagus and Peas with Warm Tarragon Vinaigrette
Print Recipe
Ingredients
3 quarts water
1 1/2 pounds fresh asparagus, trimmed and cut in half
2 cups fresh or frozen green peas, thawed
1 pound sugar snap peas
5 slices center cut bacon
3 tablespoons extra-virgin olive oil
3/4 cup chopped shallots
2 tablespoons tarragon vinegar
1 teaspoon Dijon mustard
1 tablespoon chopped fresh tarragon
3/4 teaspoon kosher salt
1/4 teaspoon black pepper
1 1/2 teaspoons grated lemon rind
Directions
Bring water to a boil in a large Dutch oven over high heat. Add asparagus, green peas and sugar snap peas. Cook 3 minutes. Drain; rinse under cold water. Drain well.
Cook bacon in a large skillet over medium heat until crisp. Drain bacon on paper towels; crumble.
Discard all but 1 tablespoon bacon drippings; add olive oil to pan. Add shallots and cook over medium heat for about 4 minutes, stirring occasionally. Add vinegar and mustard, cook 30 seconds. Add asparagus mixture, tarragon, salt and pepper. Cook 1 minute. Remove from heat; stir in bacon and lemon rind.
Recommended Tools