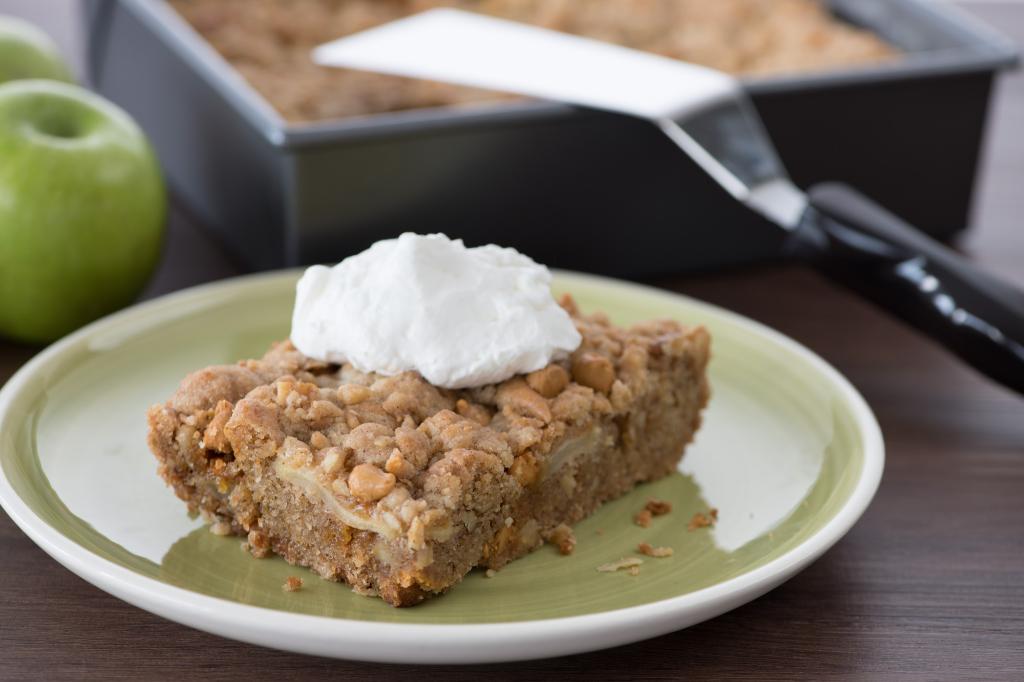 This delicious cake is so easy to make, you don't even need to pull out the mixer! It also freezes beautifully so you can bake it in two 8-inch square pans and then freeze one to enjoy another time. I like to garnish it with whipped cream or vanilla ice cream.
To peel and cut the apples for this recipe, use a larger paring knife, like Cutco's 4" Paring Knife, and follow my easy video tutorial.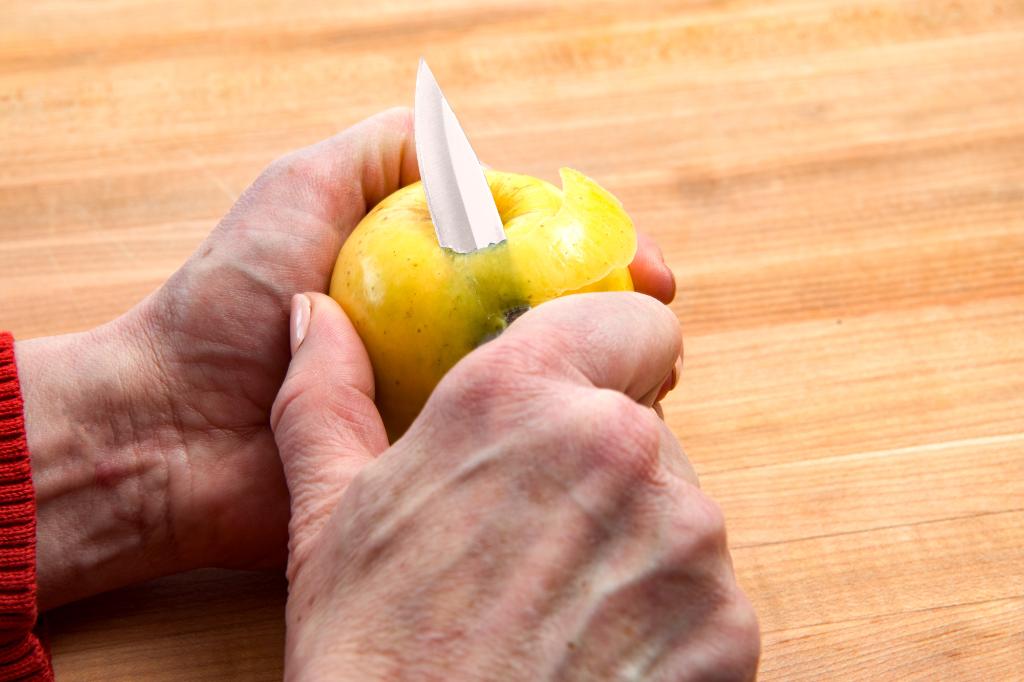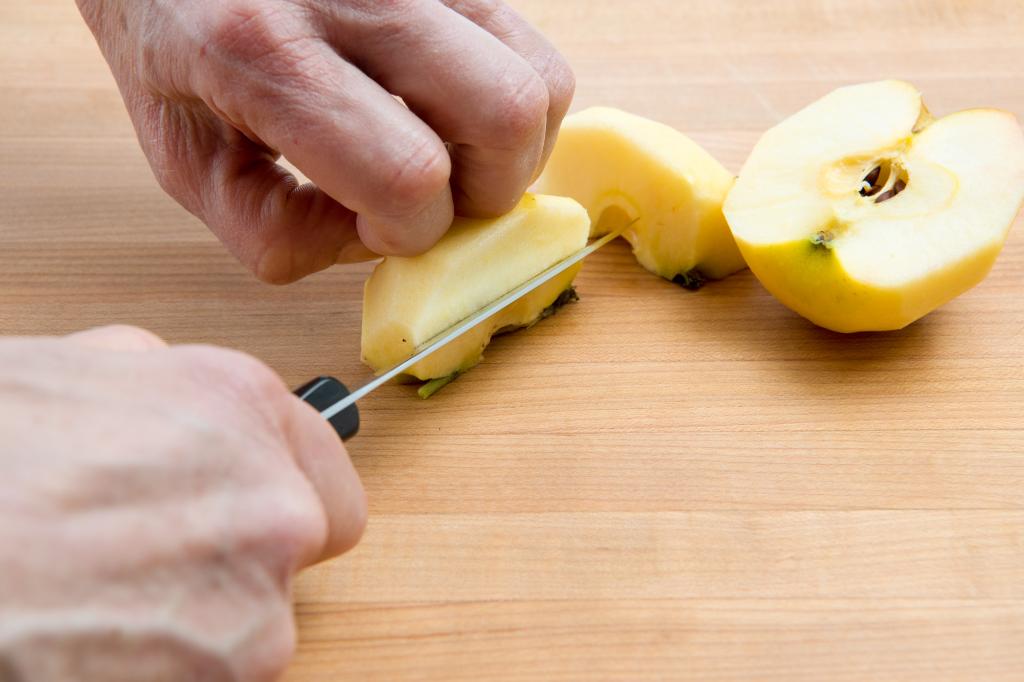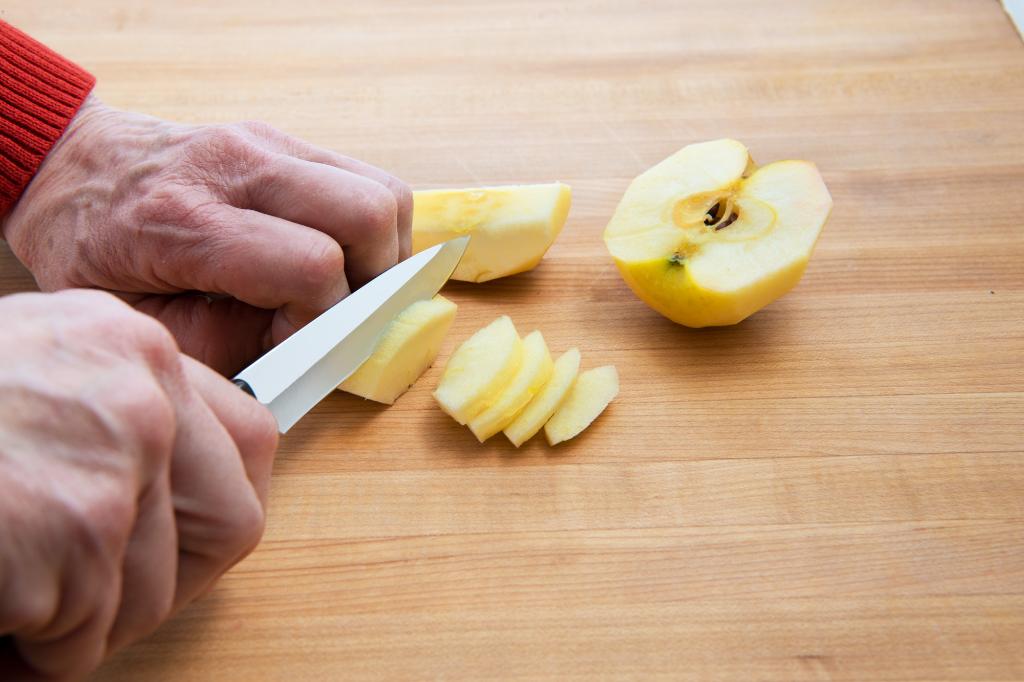 For chopping the nuts, I used a 7" Santoku knife. Pile the nuts into the center of your cutting board and chop them into smaller pieces. Keep gathering the chopped nuts into a pile in the center of the board and rock chop them to mince into the desired size.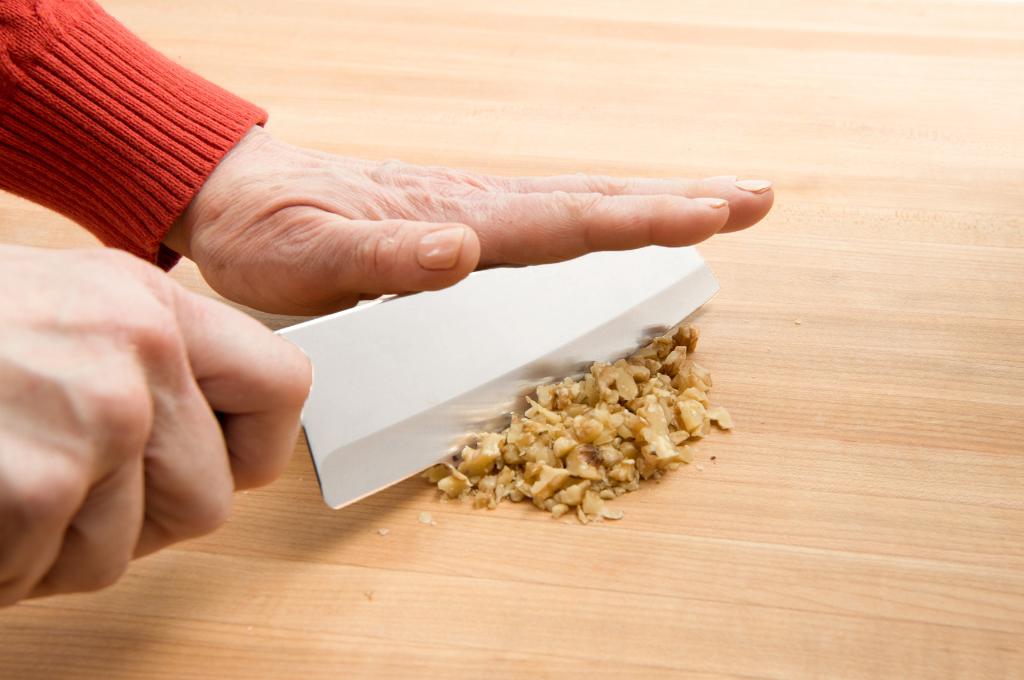 If you're using smaller pans, adjust the cooking time to 40-45 minutes.
Ingredients
2 cups sugar
2 teaspoons baking powder
1 teaspoon salt
1 teaspoon baking soda
1 tablespoon cinnamon
2 1/2 cups all-purpose flour
1 cup canola oil
2 eggs
1 teaspoon vanilla extract
4 cups sliced apples
1 cup chopped walnuts
1 6-ounce package butterscotch chips
Directions
Preheat oven to 350 F. Grease and flour a 13 X 9- inch baking pan.
Sift dry ingredients into a large bowl. Add oil, eggs and vanilla. Stir until thoroughly mixed. Add apples and stir to incorporate thoroughly into batter. Stir in nuts and butterscotch chips.
Pour batter into prepared pan and bake in preheated oven for 50 to 60 minutes or until top springs back when touched and cake pulls from the sides of the pan. Remove to wire rack to cool. May be served warm or cold. Garnish with sweetened whipped cream or vanilla ice cream, if desired.
Recommended Tools