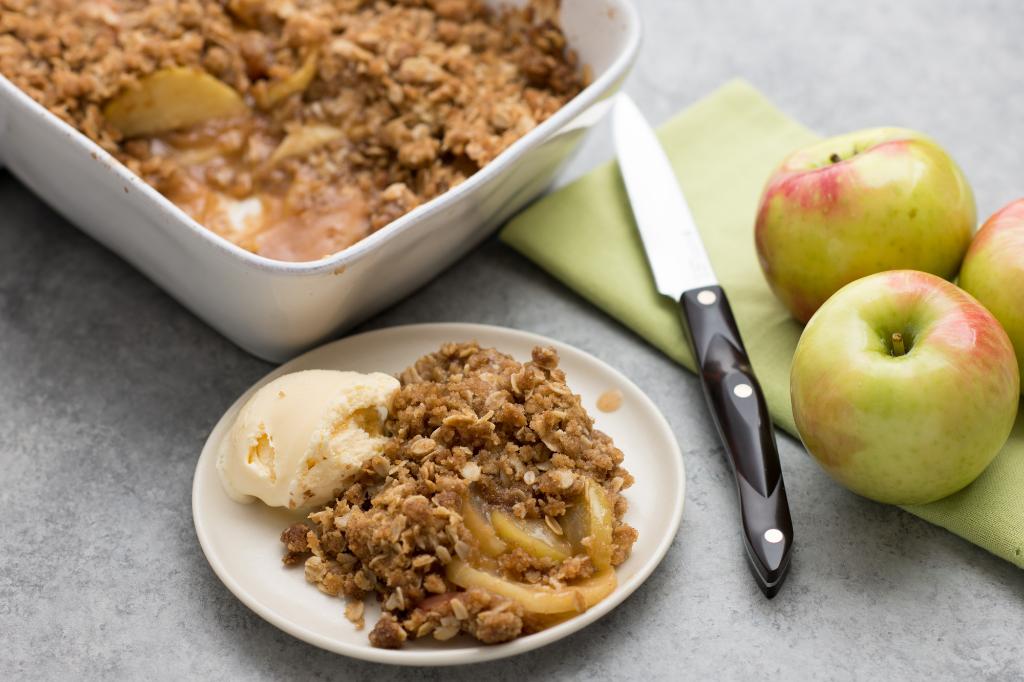 I first made this recipe on our local morning news show. Because I like easy and delicious recipes, I knew this one would be a winner.
I use any apples that I have left over, maybe picking up a few extra at the market. Topped with ice cream (or poured over with cream for breakfast) this recipe will work with peaches too.
For this recipe I didn't peel the apples, but you could if you wanted to. I used Cutco's 4" Paring Knife to cut even slices.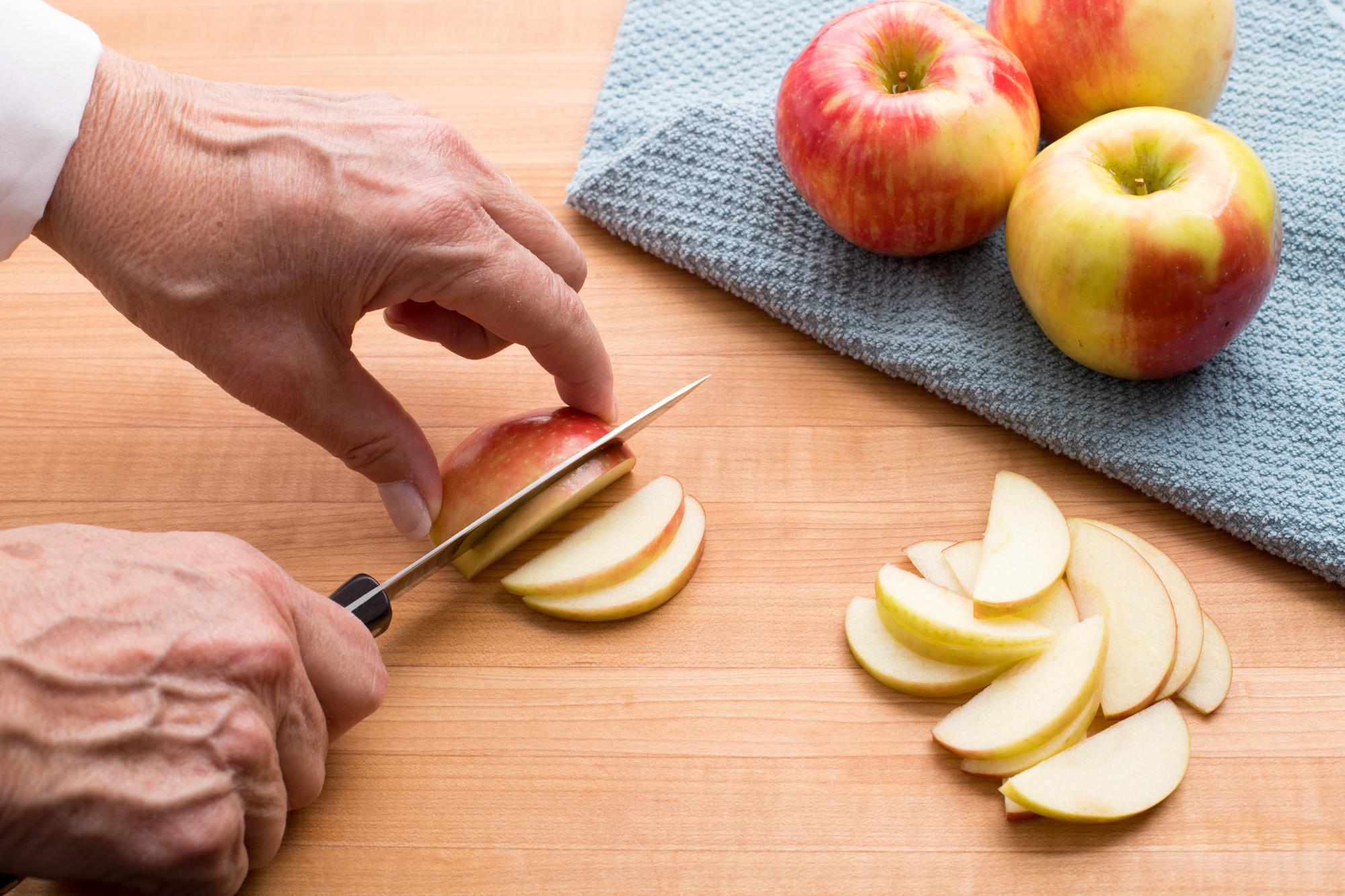 Having the apple slices at the same thickness will assure even cooking and a sharp knife makes all the difference.
To mix the crumb topping, if you don't have a pastry blender, you can easily use a dinner fork, since you want the mixture to be just combined into small crumbs.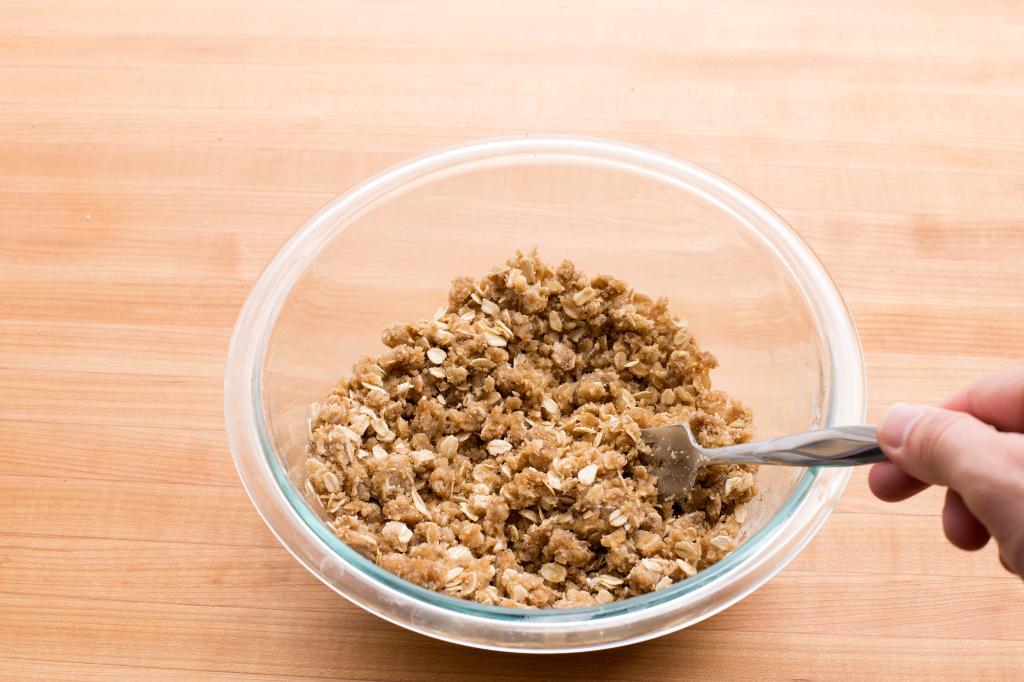 Ingredients
For the crumb topping
1/2 cup old-fashioned rolled oats
1/2 cup all-purpose flour
1/4 cup light brown sugar
1/4 cup dark brown sugar
1/2 teaspoon baking powder
1/4 teaspoon ground cinnamon
Pinch of salt
1/3 cup unsalted butter, cut into small pieces
For the apple filling:
3-4 large apples, sliced thin, (Granny Smith, Gala, Honeycrisp, Braeburn)
3 tablespoons melted unsalted butter
2 tablespoons all-purpose flour
1 tablespoon lemon juice
3 tablespoons milk
1/2 teaspoon vanilla extract
1/4 cup light brown sugar
1/2 teaspoon ground cinnamon
Pinch of salt
Directions
Preheat oven to 375 degrees F.
For the crumb topping:
Combine all topping ingredients in a medium bowl. Use a fork or a pastry blender to combine. It should look like small crumbs. Set aside.
For the apple filling:
Place apples in large bowl.
In another bowl stir the melted butter and flour until well blended. Add lemon juice, milk and vanilla and stir well. Stir in brown sugar, cinnamon and salt.
Pour butter mixture over apples and toss to coat. Pour apple mixture into an 8x8-inch baking dish and spread into an even layer.
Sprinkle crumb topping evenly over the apples.
Bake for 30-35 minutes or until golden brown and top is set.
Remove from oven and allow to cool for at least 10 minutes before serving.
Serve with vanilla ice cream, if desired.
Recommended Tools