Saturdays With Barb: 7-Layer Holiday Bars
1562 days ago
Skip to recipe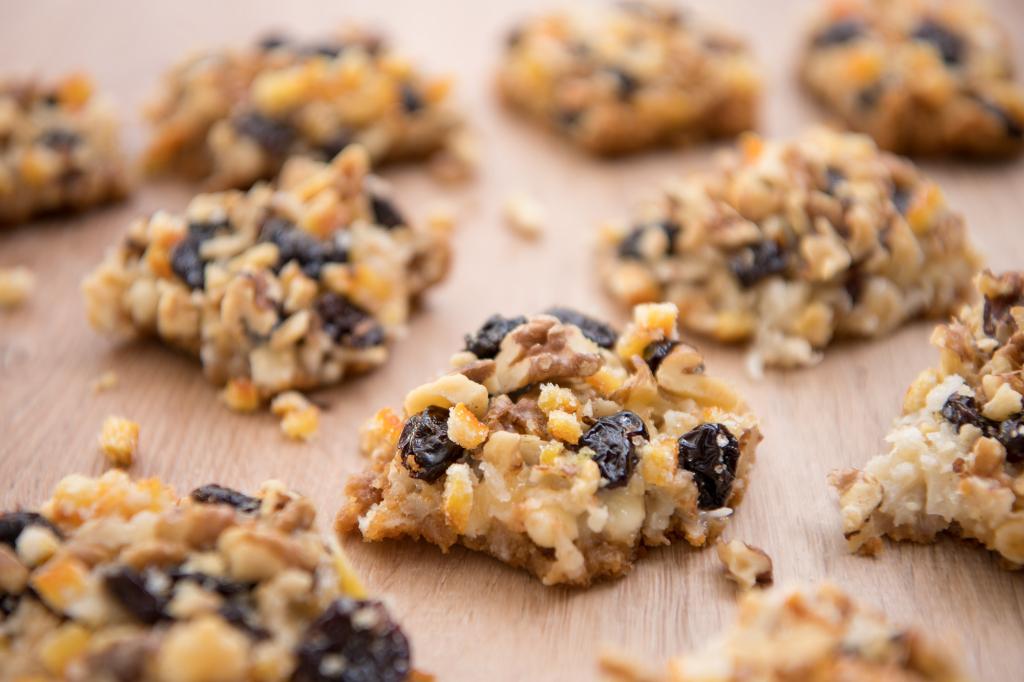 No matter your age, I'm sure you have eaten or made magic cookie bars. Even if you haven't made them yourself, I'll bet someone in your family or a friend has made them. They have been a favorite of mine for years.
For a variation on that recipe, I made these 7-Layer Holiday Bars, which takes that traditional recipe to a whole other level.
For example the addition of orange peel to the cracker crumb crust gives it a bright flavor. Meanwhile, the dried cherries and candied orange peels in the filling adds some holiday flair. It may seem like there are a lot of flavors going on in this, but they all complement each other perfectly.
I highly recommend you make your own candied orange peels for the recipe. Learn how by watching our video tutorial. They add a slight bitterness to help balance all the sweetness in the bars. If you have any orange peel left over, add it to a cup of tea. It's oh so good.
These bars are a nice addition to a holiday cookie platter.
Ingredients
1 1/2 cups finely crushed graham cracker crumbs (about 21 crackers or use packaged crumbs)
1/2 cup butter, melted
1 teaspoon finely shredded orange peel
1 14-ounce can sweetened condensed milk
2 cups white baking pieces or morsels
1 cup sweetened flaked coconut
1 cup dried cherries
1 cup chopped walnuts
1/2 cup diced candied orange peel
Directions
Preheat oven to 350 degrees F.
Line a 13 x 9 x 2 baking pan with foil, extending the foil over the edges of the pan. Lightly grease the foil. Set pan aside.
In a large bowl, stir together the graham cracker crumbs, melted butter, and the orange peel. Press crumb mixture firmly into the bottom of the pan.
Pour the sweetened condensed milk evenly over the crust. Sprinkle the white baking pieces, coconut, dried cherries, walnuts and candied orange peel over the condensed milk. Lightly press the layers into the condensed milk.
Bake for 25-30 minutes or until the edges are light brown.
Cool in pan on a wire rack. Use the foil to lift the uncut bars from the pan. Transfer to a cutting board and use a Spatula Spreader to cut into bars.
To store: place cut bars in an airtight container; cover. Store at room temperature for up to 3 days. Freeze for up to 1 month.
Recommended Tools