Saturdays With Barb: Zucchini Corn Fritters
1718 days ago
Skip to recipe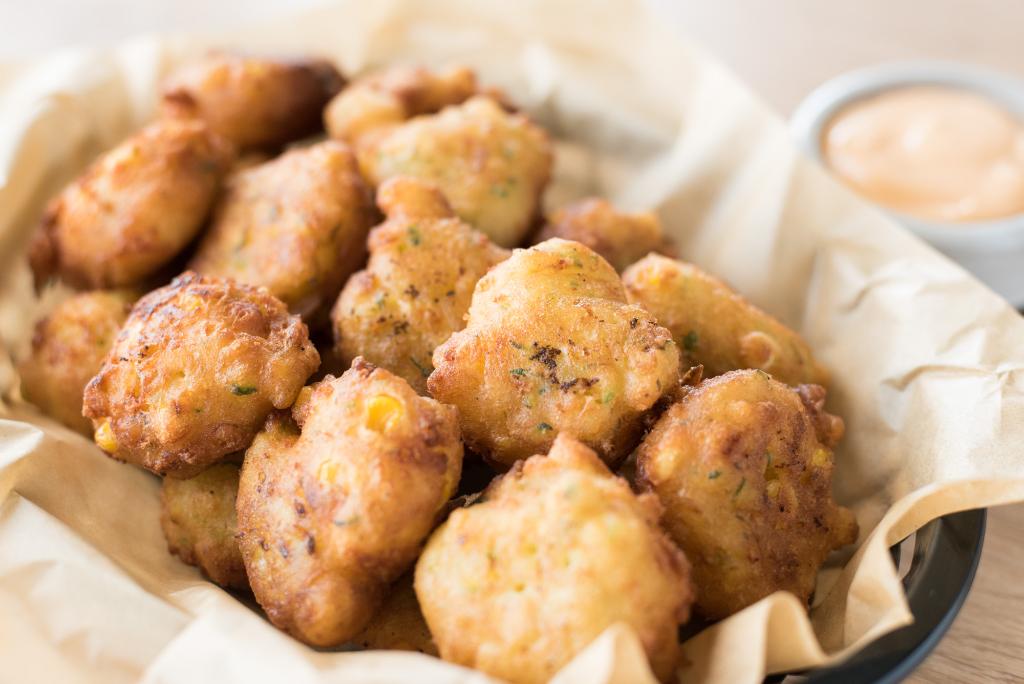 Oh, happy day! It's fair season, which means it's time for fair food. It's that time of year when all the resolutions, the will power to eat healthy and the portion control go out the window for some of the unhealthiest options on the planet. But, boy do they taste good.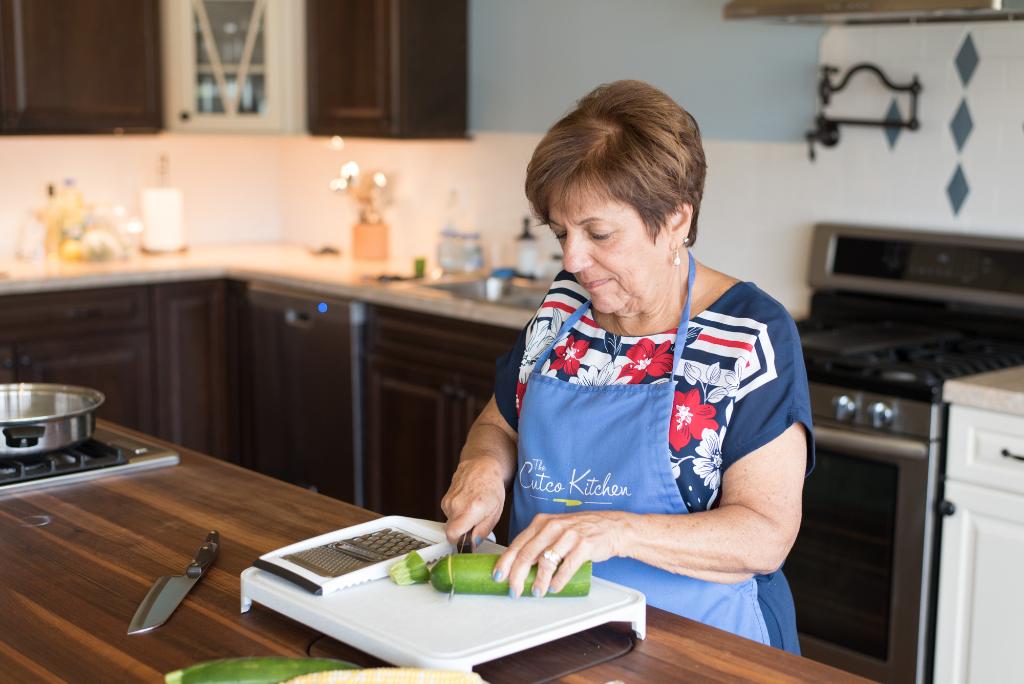 For the last few years, I have been on a quest to find a recipe to that mimics a zucchini corn pancake I had at a craft fair in Florida. After a lot of searching, failed attempts in the kitchen and much frustration I think I've finally found what I was looking for. A recipe for a bite-sized fritter that's crisp on the outside and moist on the inside, with a sweet taste from the batter and the fresh corn. The added flavor of Cheddar cheese completes these tasty morsels that are delicious plain or dipped in a spicy aioli.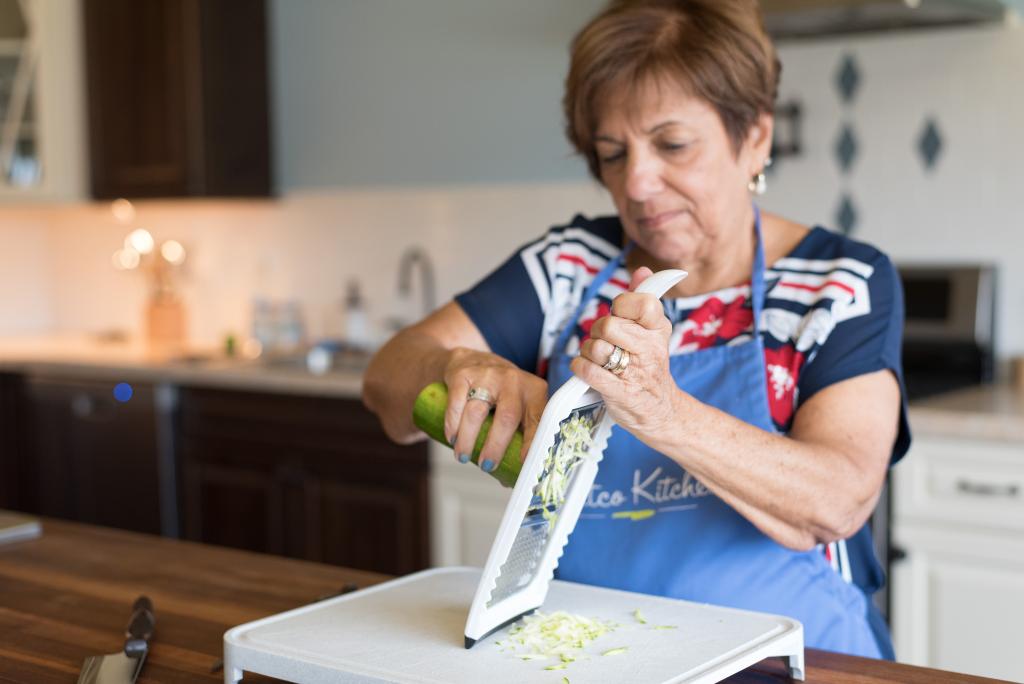 These do take some time and effort but I found them fun to make and the end result is worth it.
Here are some tips that I found helpful when making the fritters:
Make sure the zucchini is as dry as possible. Too much moisture will result in the fritters falling apart when frying.
Be patient when frying. Make sure the oil is hot enough but not too hot. Use a thermometer and keep the oil at around 350º. You may have to adjust the flame while frying to keep the temperature consistent. These literally take only a couple of minutes to cook.
Fry just a few fritters at a time. Trying to fry too many at once will result in lowering the temperature of oil. You want the fritters to cook quickly to seal in the filling and produce a crispy outer crust.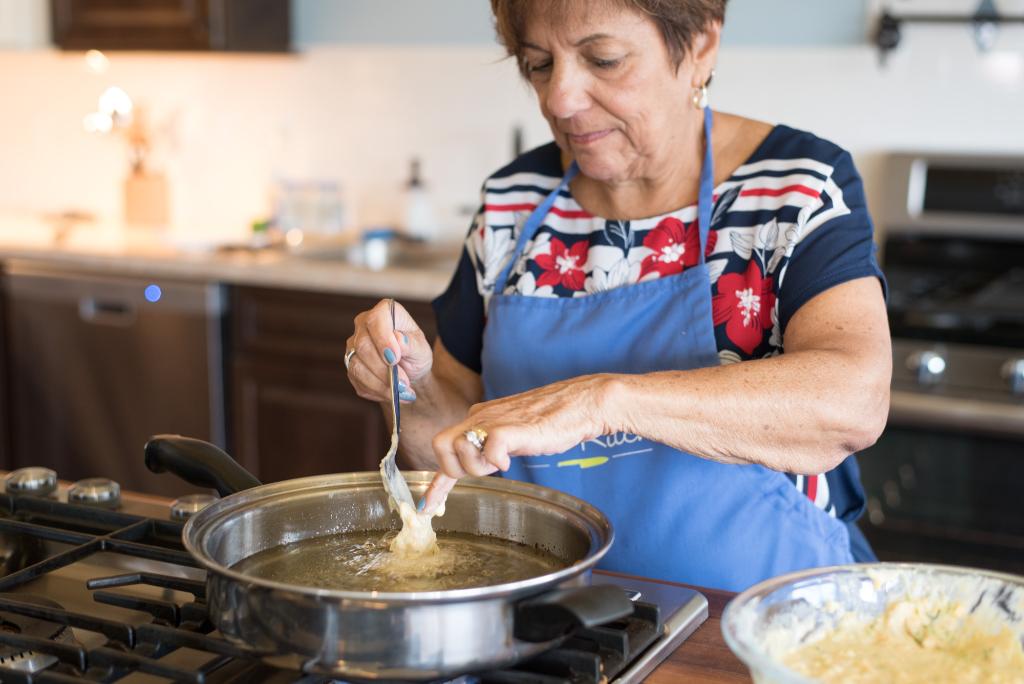 We all loved these. The mantra in the kitchen was "I'm just going to have one more."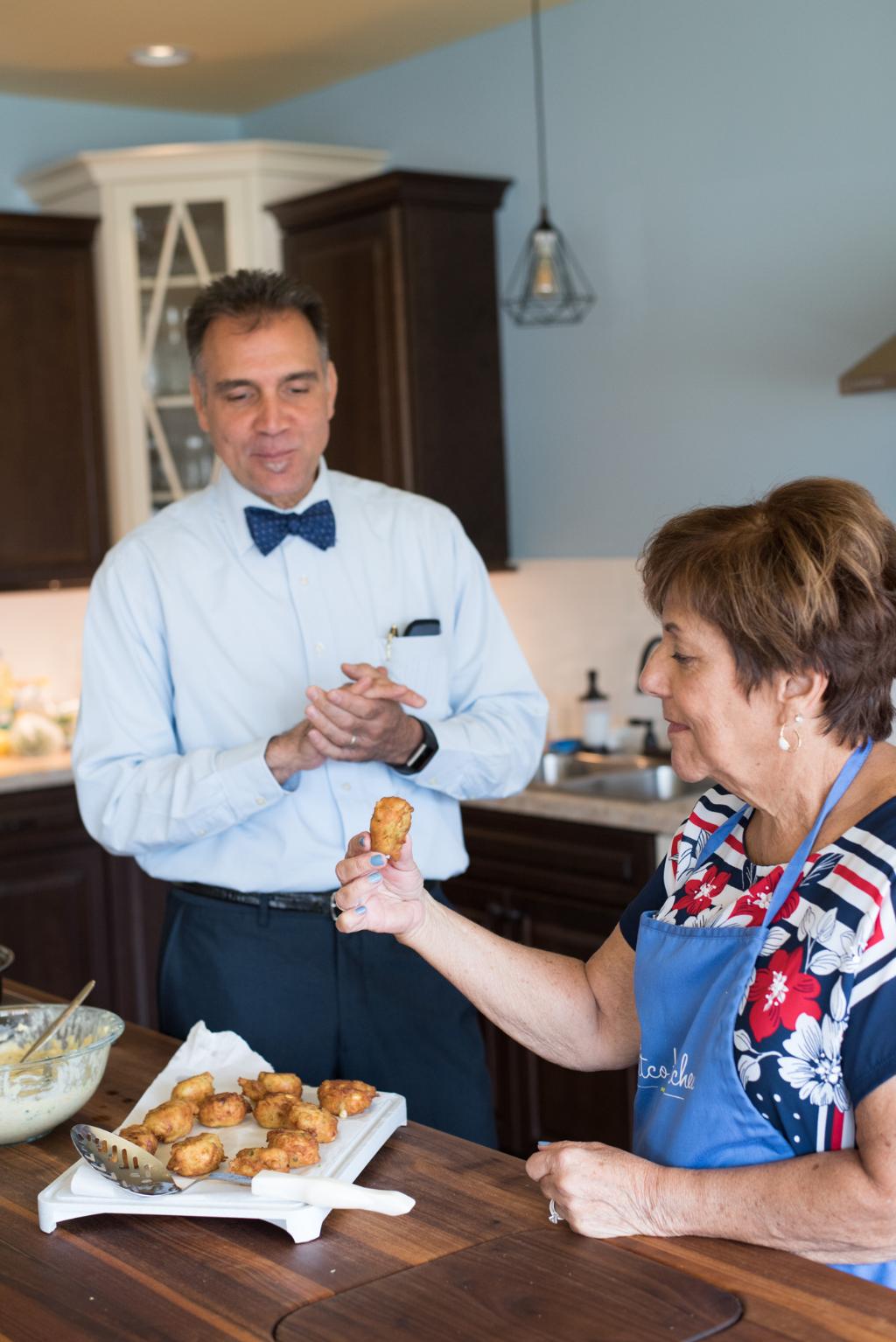 Sticking with our fair- food theme, look for a recipe for Fried Pickles in a future blog. I promise we'll get back to healthier fare soon.
Ingredients
For aioli
1 cup mayonnaise
1 tablespoon Sriracha sauce
2 tablespoons honey
For the fritters
2 cups grated zucchini*
2 cups all-purpose flour
1 tablespoon baking powder
1/2 teaspoon cumin
1/2 cup sugar
1/2 teaspoon salt
Fresh ground black pepper
2 eggs
1 cup whole milk
1/4 cup salted butter, melted
1 1/2 cups fresh corn kernels cut from cob (about 3 ears of corn)
1 cup finely grated Cheddar cheese
Oil for frying
Directions
Combine all the aioli ingredients with the Mix-Stir and refrigerate until serving.
Place grated zucchini in a colander and sprinkle with ½ to 1 teaspoon of salt. Let it sit for 20 to 30 minutes to draw water content from zucchini. Squeeze zucchini using your hands or place in an absorbent towel, pressing to remove as much water as possible. The zucchini should be as dry as possible so the fritters will be crispy when fried and not soggy.
Stir together flour, baking powder, cumin, sugar, salt and pepper together in a large bowl.
Whisk eggs, milk and butter together in a small bowl.
Mix wet ingredients into dry ingredients.
Stir in zucchini, corn and cheese. Mix well.
Heat 2 to 3 inches of oil in a large, heavy skillet over medium-high heat. Drop batter by tablespoonful into hot oil. Fry until crisp and brown, turning once. Remove from pan with a slotted spoon and drain on paper towels.
Eat plain or dip into aioli.
Recommended Tools