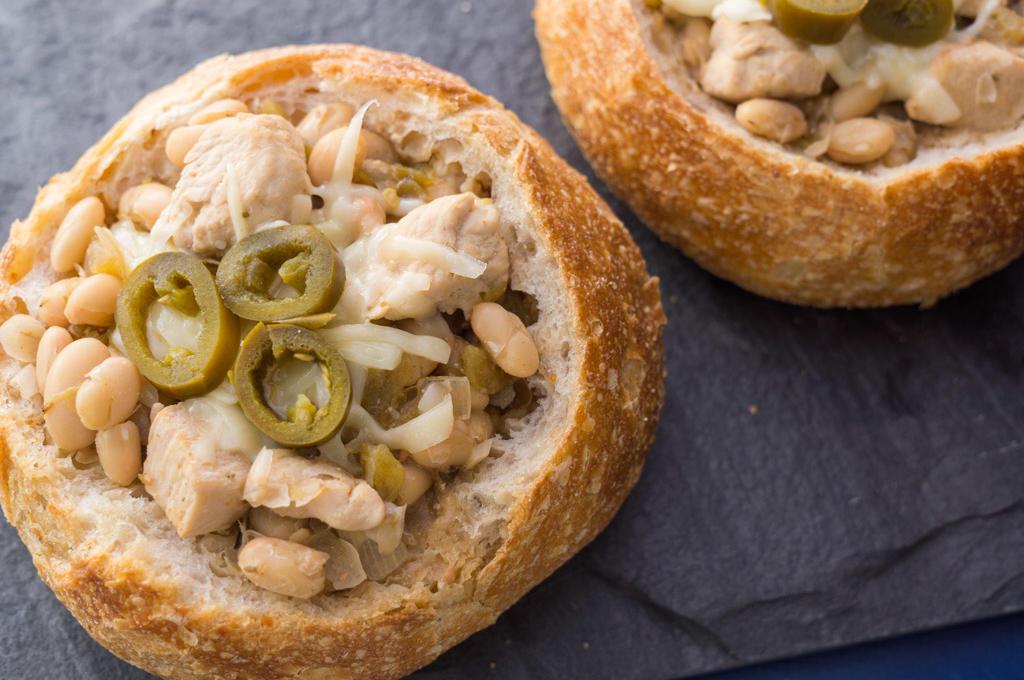 There's a chill in the air and it's time to start enjoying heartier dishes like soups, stews and chilies. I decided the cooler temperatures warranted this White Chicken Chili recipe.
This version is spicy, but tasty. I suggest you start with 1 teaspoon or less of the cayenne pepper and then add more to taste. The 1-1/2 teaspoons were a little much for my taste and probably wouldn't set well with anyone who doesn't like spicy food.
A couple of serving suggestions is to top each serving with tortilla strips before adding the cheese and jalapeno, or serve in a bread bowl. Tear off pieces of the bread bowl and use them like a spoon to scoop up the chili.
Ingredients
1 pound boneless, skinless chicken breasts, chopped
1 medium onion, chopped
1 tablespoon olive oil
2 garlic cloves, minced
2 cans (14 ounces each) chicken broth
1 can (4 ounces) chopped green chilies
1 - 2 teaspoons ground cumin
2 teaspoons dried oregano
1 to 1-1/2 teaspoons cayenne pepper
3 cans (141/2 ounces each) great northern beans, drained, divided
1 cup shredded Monterey Jack cheese
Chopped jalapeno pepper, optional
Directions
In a Dutch oven, over medium heat, cook chicken and onion in oil until lightly browned. Add garlic; cook 1 minute longer.
Stir in broth, chilies, cumin, oregano and cayenne, bring to a boil. Reduce heat to low.
Put one can of beans in a bowl and mash with a Potato Masher until smooth. Add to pan. Add remaining 2 cans of beans to saucepan. Simmer 20 to 30 minutes or until chicken is cooked through and onions are tender.
Ladle into bowls and top with shredded cheese and jalapeno pepper.
Recommended Tools