Watercress and Herb Salad With Pink Peppercorn Dressing
1198 days ago
Skip to recipe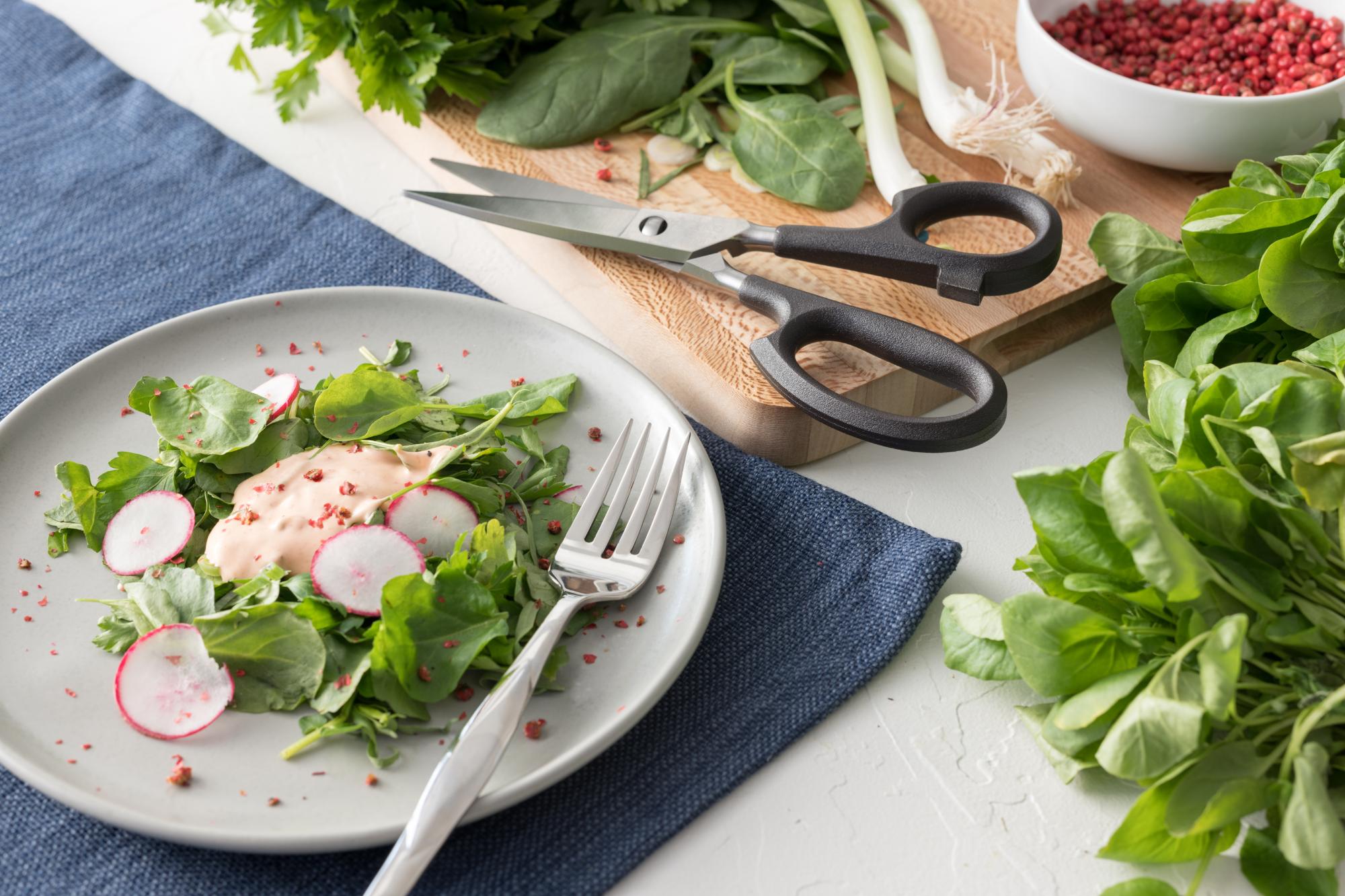 Few things herald the arrival of spring like fresh local watercress and herbs, both featured in this salad. Of course you can use any spring mix or delicate lettuce in place of the watercress, but its slight peppery flavor is a nice counterpoint to the creamy dressing.
Pink peppercorns aren't actual peppercorns at all—they're the dried berry of a South American tree. The papery skins fall off easily and are a pretty garnish for the salad. The dried berries themselves are a bit spicy like true peppercorns but they also have floral, sweet notes. All-in-all, a fun ingredient to have in the pantry. If you have time, make the dressing early in the day to give the flavors time to meld.
The prep work for this recipe is pretty simple. For the watercress, parsley and tarragon, just pull the leaves from the stems. For the baby spinach, kitchen shears, like Cutco's Super Shears, work nicely for snipping them into thin strips.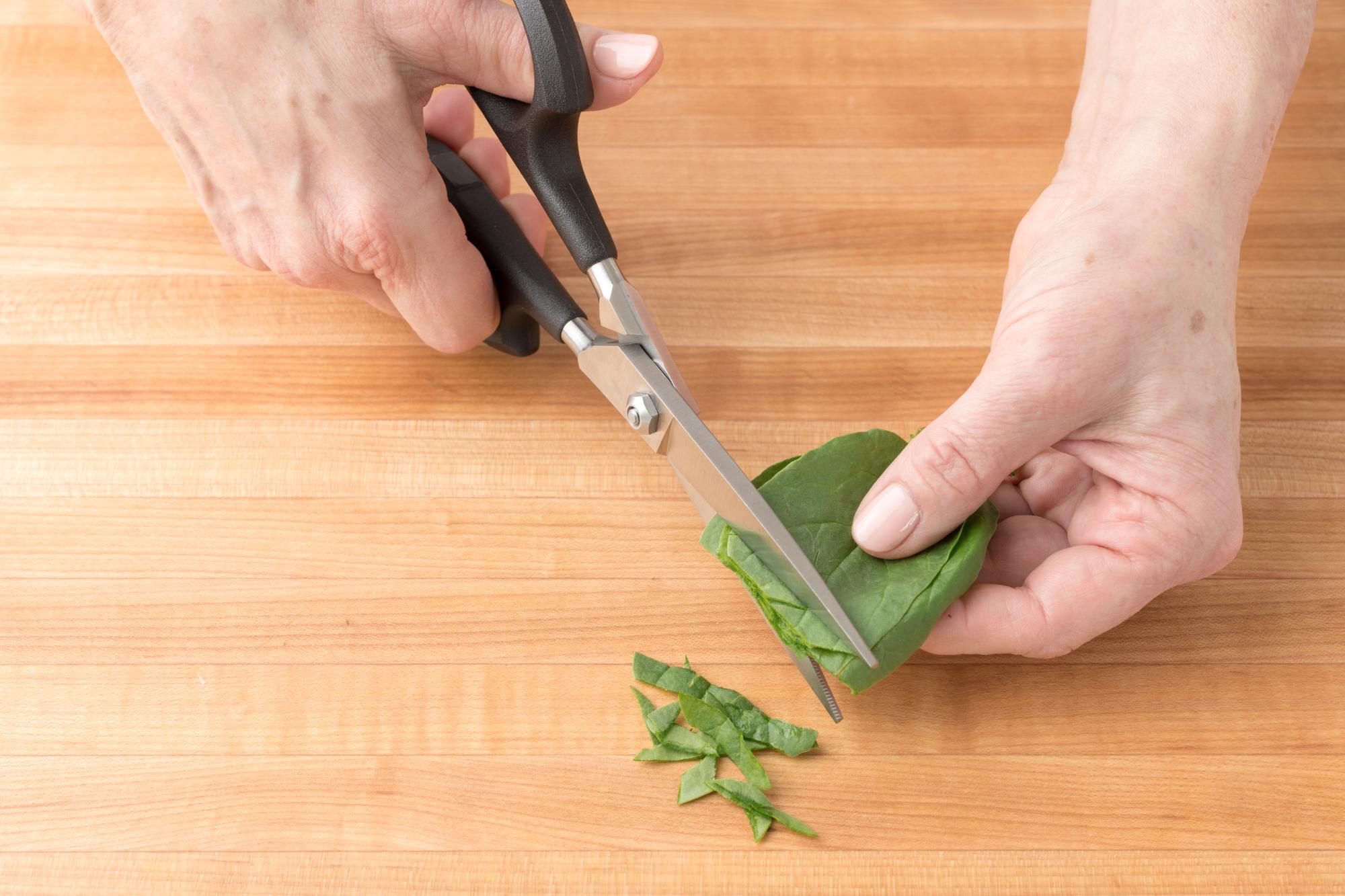 To crush the peppercorns, pile them up on a cutting board and slowly move the flat side of a chef knife over them while pressing down on the blade with the heel of your hand.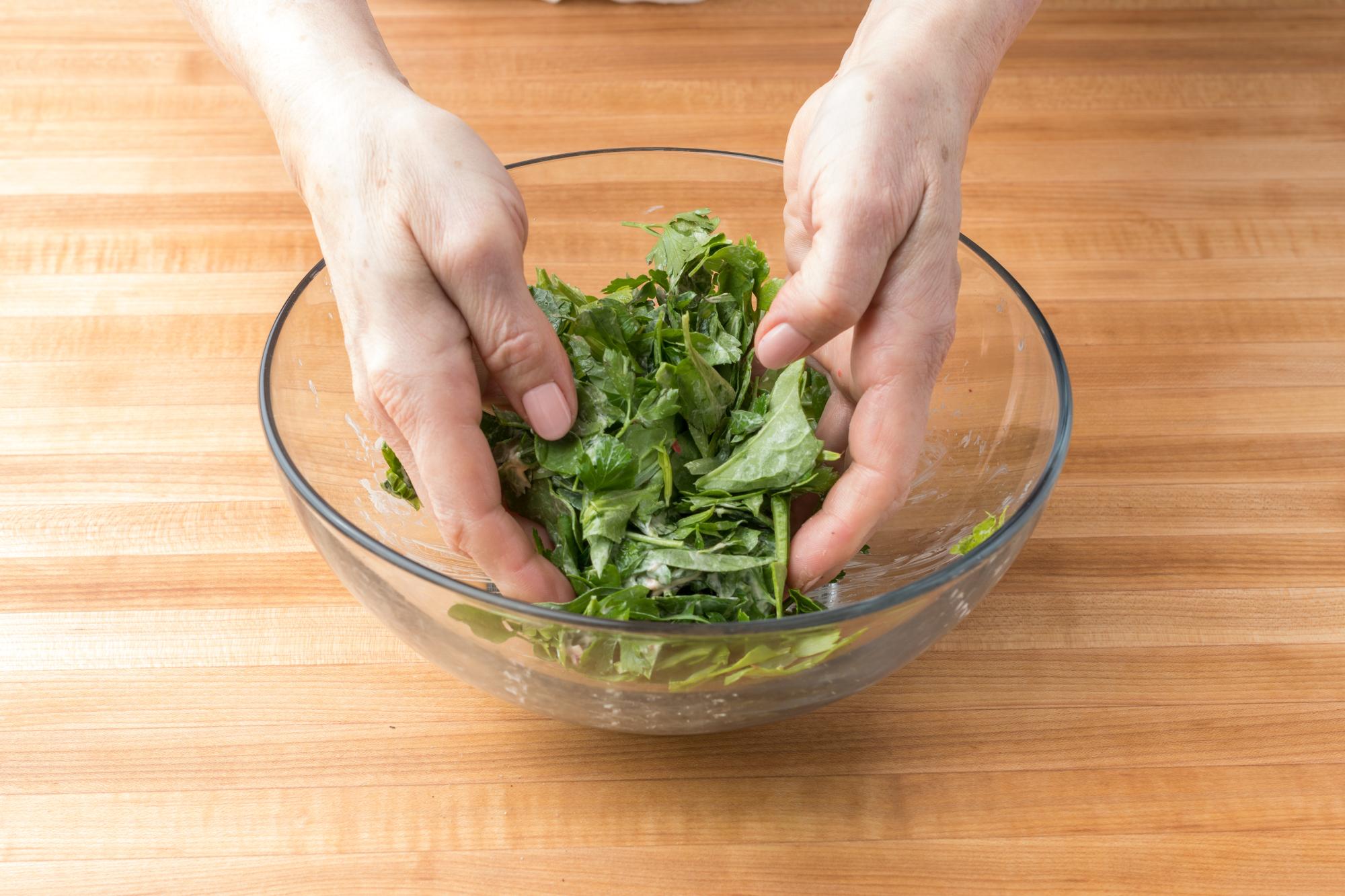 Watercress and Herb Salad with Pink Peppercorn Dressing
Serves 8 as a salad course
Print Recipe
Ingredients
For the dressing:
1 cup mayonnaise
2 teaspoons Dijon mustard
3 tablespoon tomato paste
1 tablespoon fresh lemon juice
1/2 cup milk or cream
2 tablespoons pink peppercorns (or more to taste), crushed with the side of a chef knife, plus more for garnish
Salt and freshly ground black pepper, to taste
For salad:
4 cups watercress leaves
4 cups baby spinach
1/2 cup loosely packed flat leaf parsley leaves
3 - 4 scallions, thinly sliced
3 - 4 radishes, thinly sliced
2 tablespoons loosely packed tarragon leaves, chopped if large
Sea salt and freshly ground black pepper, to taste
Directions
To make the Pink Peppercorn Dressing
Combine mayonnaise, mustard, tomato paste and lemon juice in a small bowl and whisk until smooth. Whisk in milk or cream. Mix in peppercorns. Season to taste with salt and black pepper. Refrigerate until ready to serve.
To make the salad
Combine salad ingredients in a large bowl. Add enough dressing to coat lightly. Season with salt and black pepper. Toss gently. Sprinkle with additional crushed peppercorns and serve.
Recommended Tools