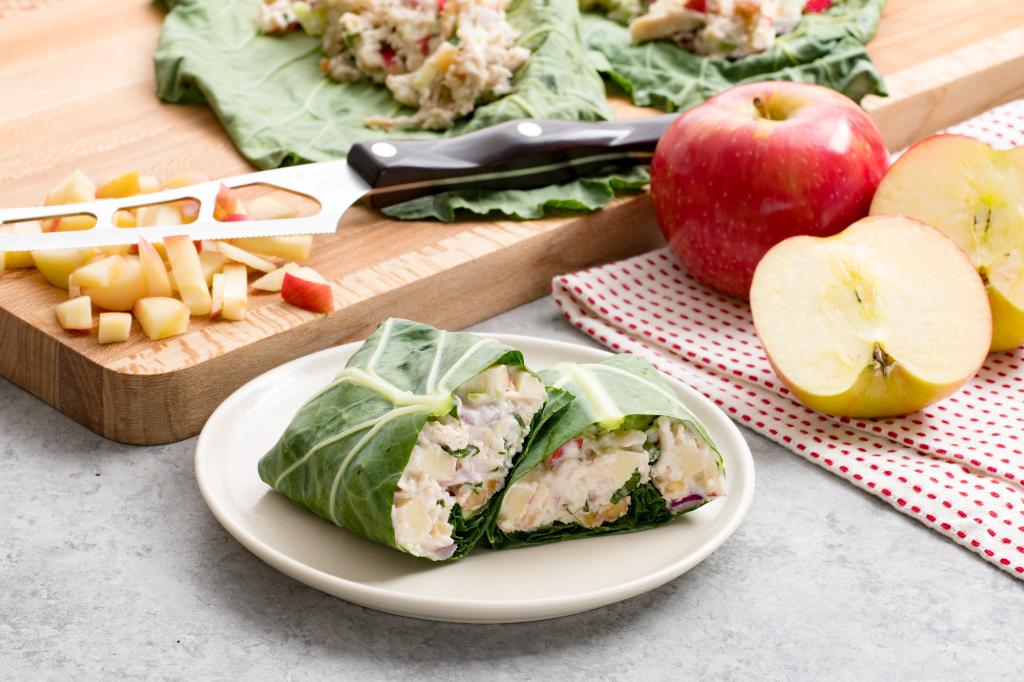 Seasonal spring produce will soon start to pop up at farmers markets, making it the perfect time to start thinking about utilizing all of the freshest ingredients. The season offers a variety of local leafy greens, asparagus, herbs, radishes, rhubarb, spring onions and mushrooms in grocery stores, roadside stands and markets.
Collard greens are in season in the spring and using them as a wrap makes it easy to get those extra greens in. They are nature's sandwich wrap and if you haven't given it a try yet, you should. Pair them with this classic Waldorf chicken salad and you have a stand-out lunch you will love.
Give Cutco's Cheese Knife a try for prepping the apples. Its sharp MicroDouble-D® edge slices through the skin and into flesh with little effort, and the perforations along the blade prevent the apple from sticking.
For trimming the collard greens use a utility knife, like the Trimmer, to shave off part of the stem to make it flat with the rest of the collard and more pliable for wrapping the salad.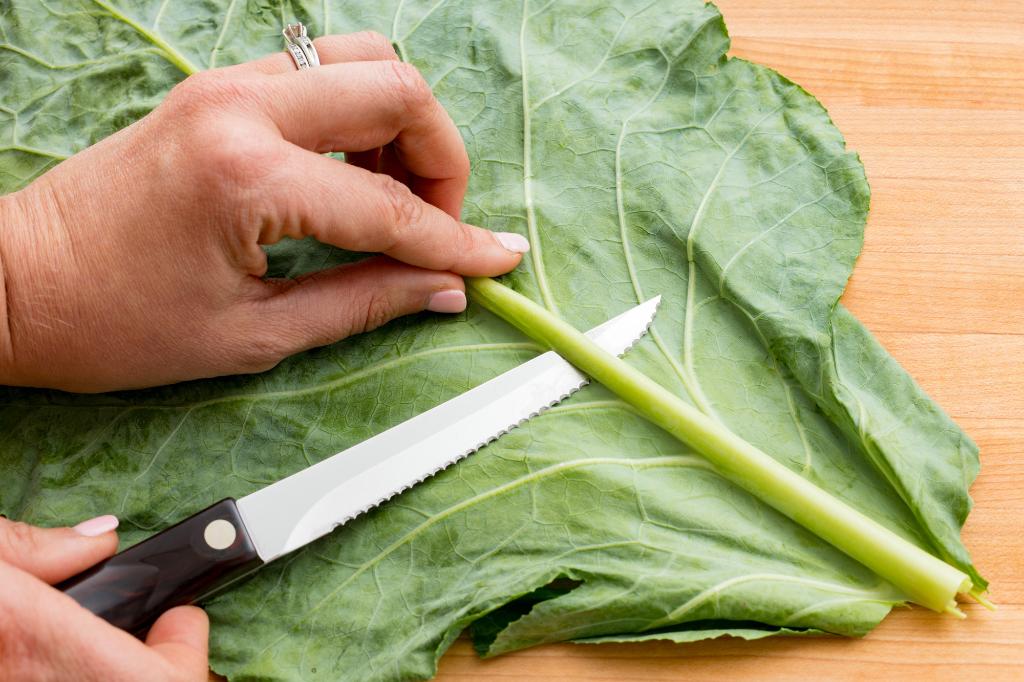 Another useful knife for this recipe is the 7" Santoku for chopping the celery, slicing the red onion and chopping the walnuts.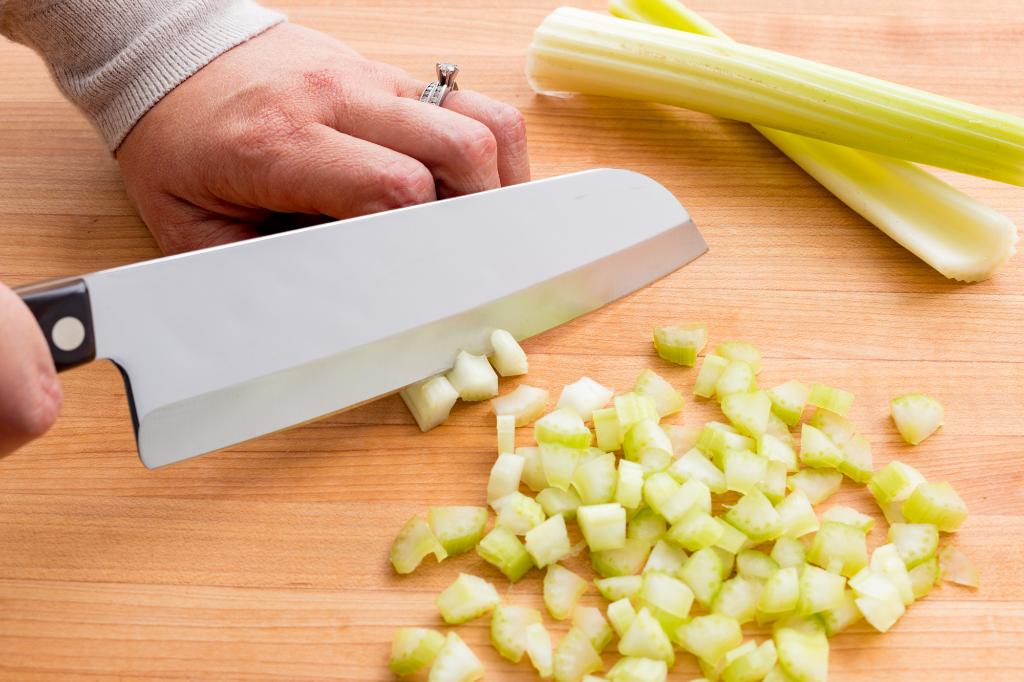 Nutrition: 275kcal, 13.4g total fat, 59mg cholesterol, 220mg sodium, 15.1g carbohydrate, 2.5g fiber, 23.6g protein<
Ingredients
Waldorf Chicken Salad Collard Wrap
4 large collard green leaves, washed
2 cups cooked chicken, shredded
1/2 red apple, sliced
1/3 cup celery, sliced
1/4 cup red onion, sliced
1/4 cup walnuts, chopped
2 tablespoons fresh basil, chopped (or 1 teaspoon dried basil)
1/3 cup mayo
1 lemon, juiced
Salt and pepper to taste
Directions
Prepare collard green wraps by washing leaves well and trimming the fibrous stem from each leaf.
For the salad, combine remaining ingredients in a bowl and mix until well combined.
Scoop salad into middle of the collard leaf and roll, being sure to tuck in ends.
Recommended Tools