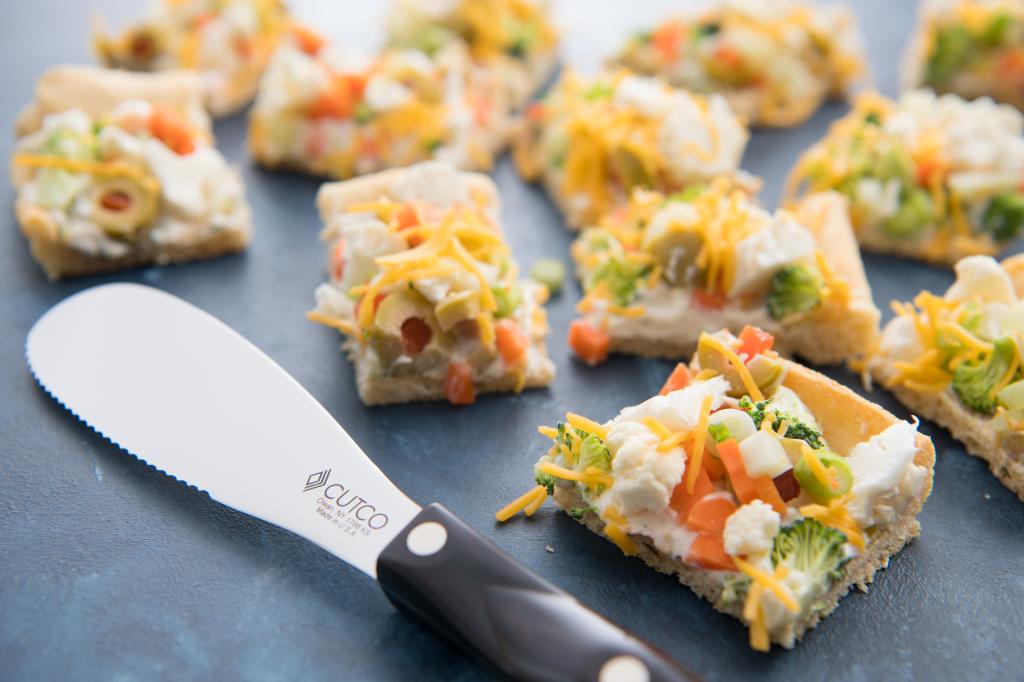 We've probably all had one version or another of a vegetable pizza. The recipes run the gamut of hot or cold, with or without sauce, and thin or thick crust. What's really great about it is that you can customize this type of recipe to fit everyone's taste.
This Vegetable Pizza recipe uses soft, flaky sheets of canned crescent roll dough, spread with a combination of light versions of French onion dip, cream cheese, mayo and dry ranch dressing that blend together easily using the Mix-Stir.
The versatile Spatula Spreader does double duty. First, use it to spread the crust with the cream cheese mixture and then to cut and serve this delicious vegetable topped pizza. It can be cut into appetizer size pieces or into larger pieces for a light lunch.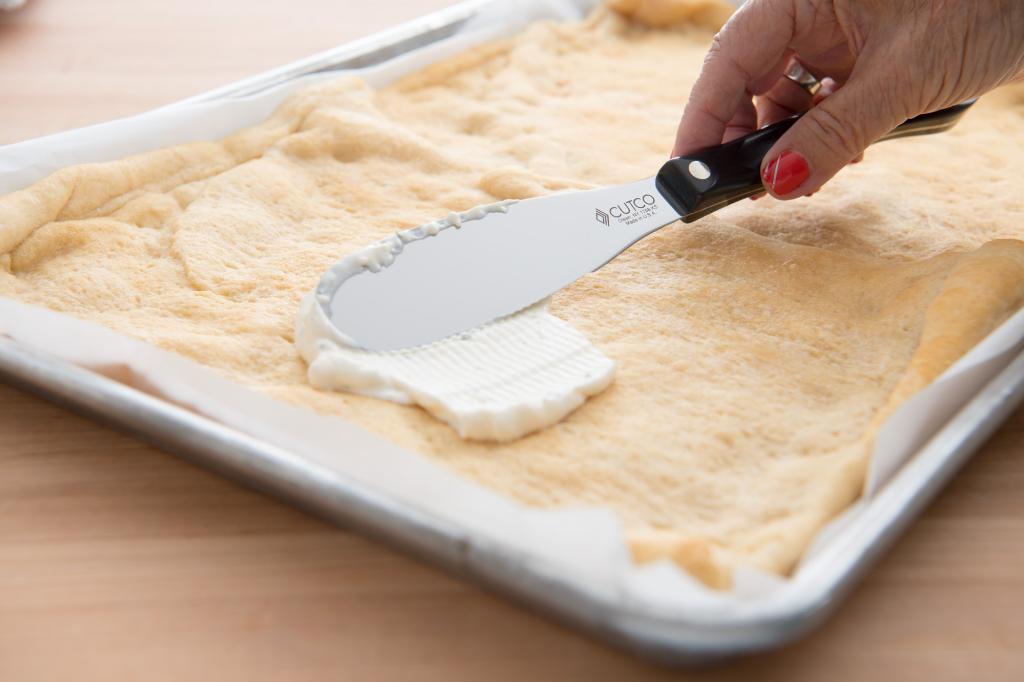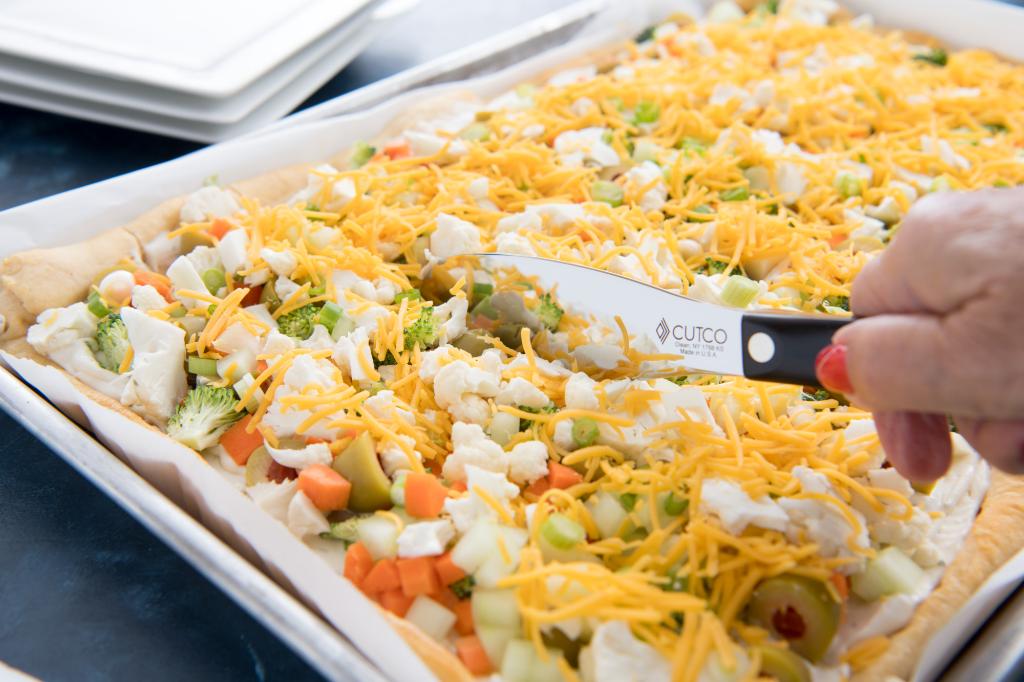 Chop the veggies into small pieces to make it easier to eat. The colors of the small pieces sprinkled across the pieces of pizza also makes for an attractive presentation.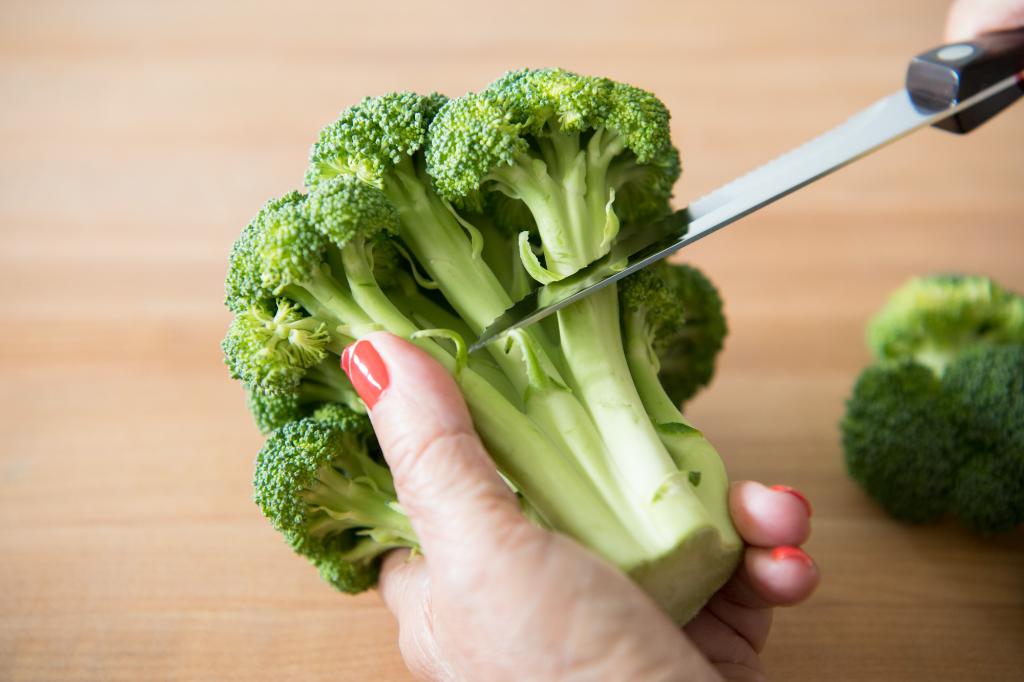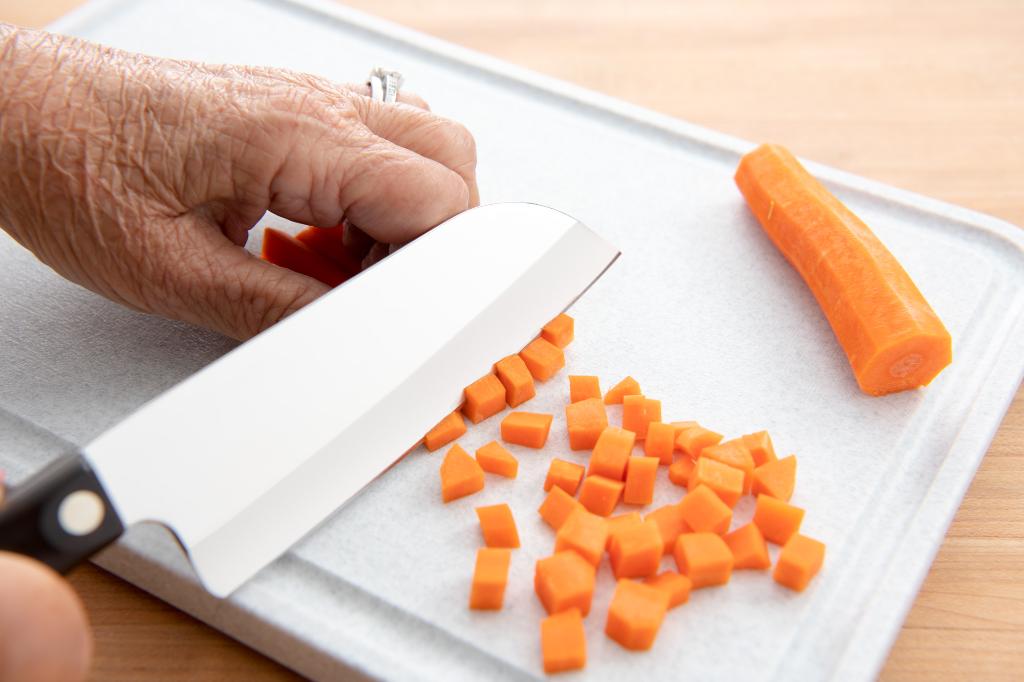 We were all impressed with the tastiness of the cream cheese mixture. The French onion dip gave it a nice zip of savory flavor.
Ingredients
2 8-ounce packages crescent dough sheets
1/2 cup light French onion dip
4 ounces light cream cheese
1/3 package dry ranch dressing mix
1/2 cup light mayonnaise
2 cups broccoli florets, cut in small pieces
2 cups cauliflower florets, cut in small pieces
1 cup chopped, seeded cucumbers
1/4 cup thinly sliced green onions
1 cup carrots, chopped in small pieces
1 cup pimento stuffed green olives, sliced
1/2 cup shredded sharp Cheddar cheese
Directions
Unroll crescent sheets on a greased jelly roll pan, pressing together for a crust. Bake according to package directions.
Mix onion dip, cream cheese, ranch dressing and mayo together. Spread on cooled crescent crust.
Sprinkle vegetables over cream cheese mixture. Sprinkle with cheese.
Refrigerate for a couple of hours. Cut into squares to serve.
Recommended Tools