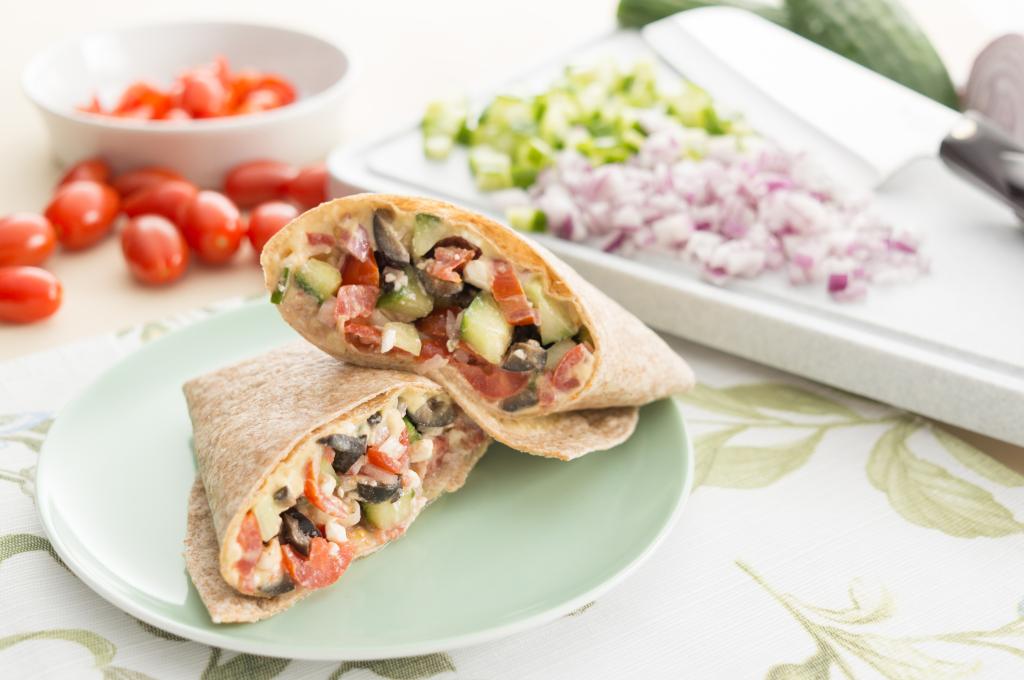 Here at Cutco, some of my co-workers grab a quick lunch at their desk, usually a sandwich or salad and then, weather permitting, take a walk. With all the things we have on our plates, eating the same lunch every day is one less thing we should have to think about.
For a tasty and easy change from eating the same old thing, try spreading some hummus on a wrap and then filling it with chopped vegetables dressed with some oil and vinegar. This Vegetable and Hummus Wrap recipe is simple and the amount of vegetables can easily be reduced if you only want to make one or two wraps.
I used the 7" Santoku to dice the cucumber and onion into uniform pieces. The Double D edge on the Trimmer sliced the tomatoes and olives cleanly. For spreading a large swath of hummus on the wrap, I used the wide flexible blade of the Spatula Spreader.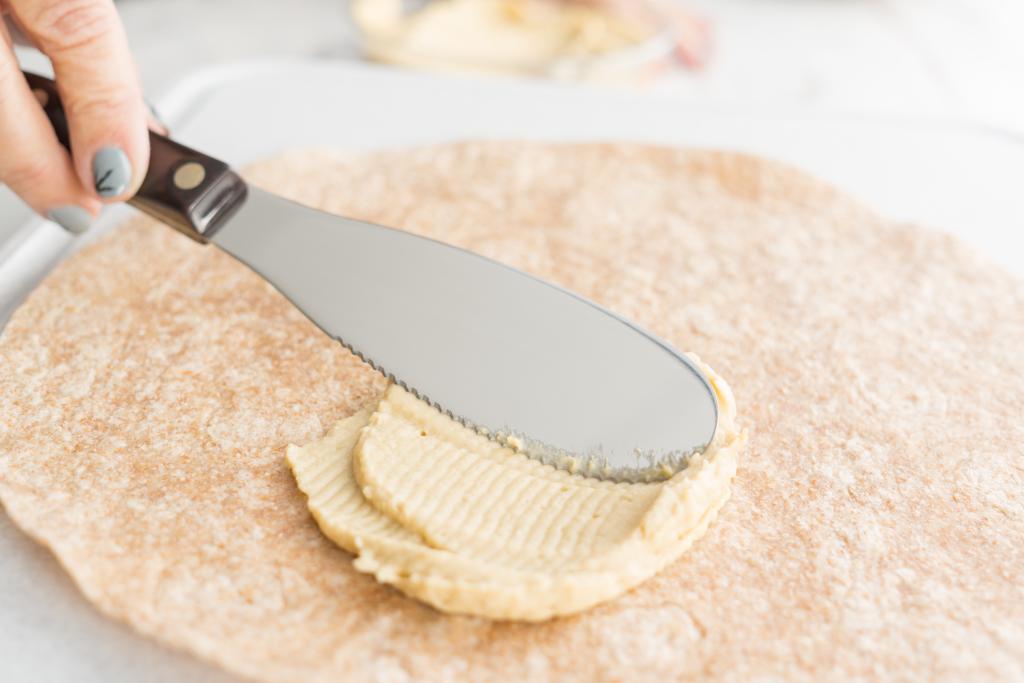 This is veggie wrap is a filling lunch that you don't have to feel bad about eating it. The crispy vegetables with just a hint of oil and vinegar dressing, spiked with the tangy flavor of feta cheese make this a light and tasty lunch option.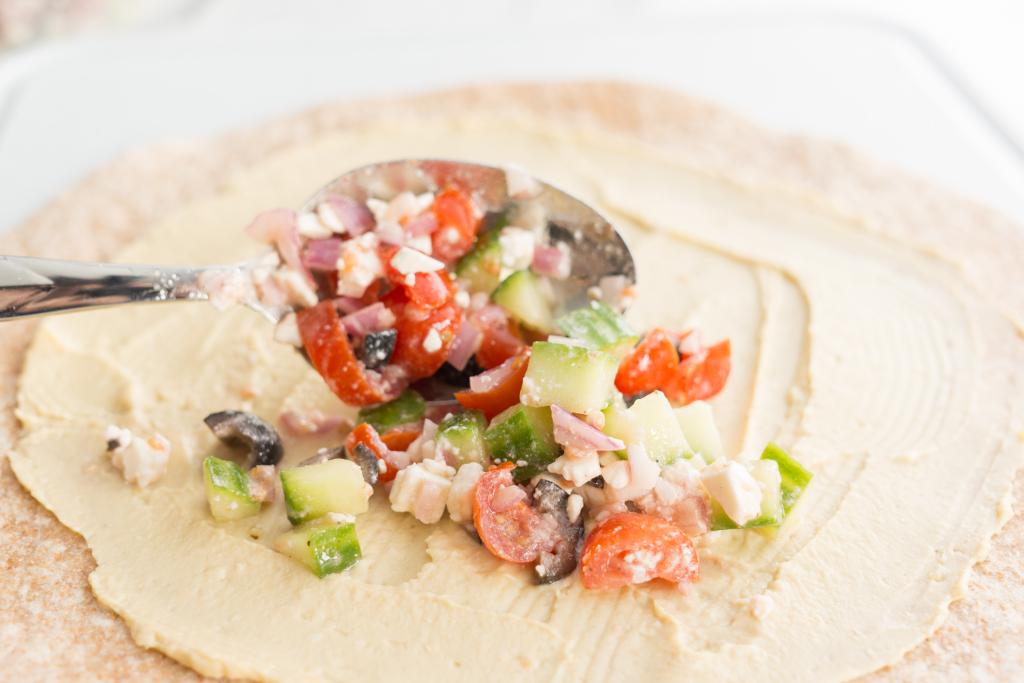 Ingredients
2 teaspoons olive oil
2 teaspoons red wine vinegar
Salt and pepper to taste
1 cup diced cucumbers
1 cup diced red onion
1 cup chopped black olives
1 cup chopped tomatoes (we used cherry tomatoes)
1 cup crumbled feta
4 10-inch whole wheat wraps
Prepared classic hummus
Directions
Mix the oil and vinegar and salt and pepper in a small bowl.
In a medium bowl, toss cucumbers, onions, olives and tomatoes together. Add dressing and mix. Add the feta and toss lightly.
Spread the wraps with hummus, add the vegetable mixture and fold. Cut in half diagonally to serve.
Recommended Tools