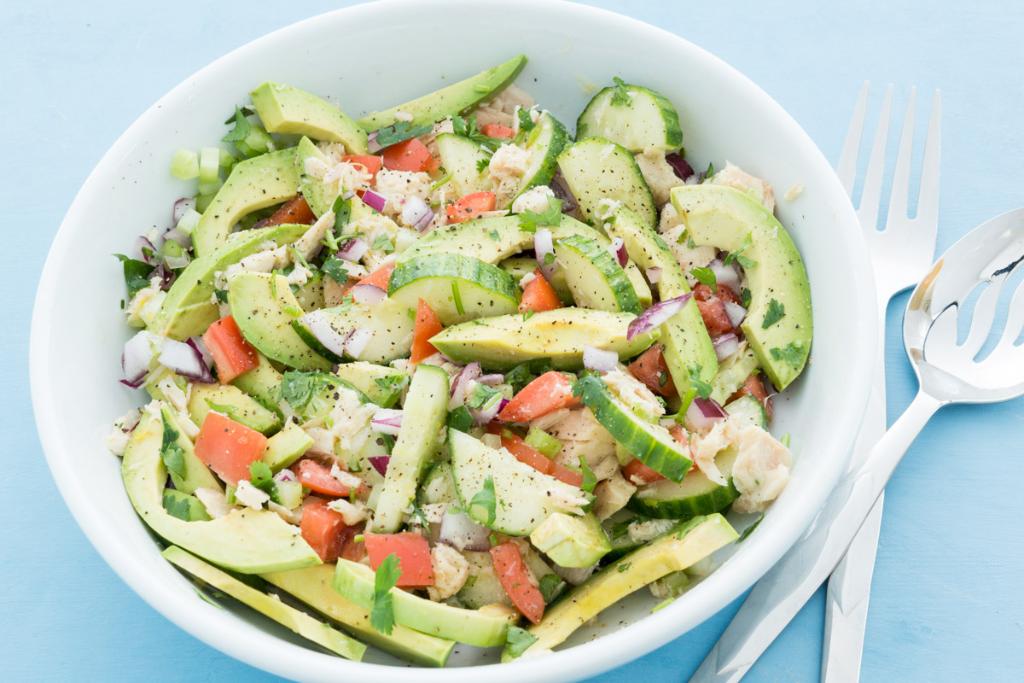 Have you ever said "I don't feel like cooking"? I certainly have. There are days when I don't want to get out a pot or pan, heat up the oven or the kitchen but I still want something that tastes good and is good for me.
This recipe for Tuna and Avocado Salad is a step up from everyday tuna salad. It has lots of fresh flavor, is loaded with protein and simple to make. The salad gets its creaminess from the sliced avocado instead of mayo. The cucumber, onion, and celery add a nice crunch and the Roma tomatoes give it some sweetness.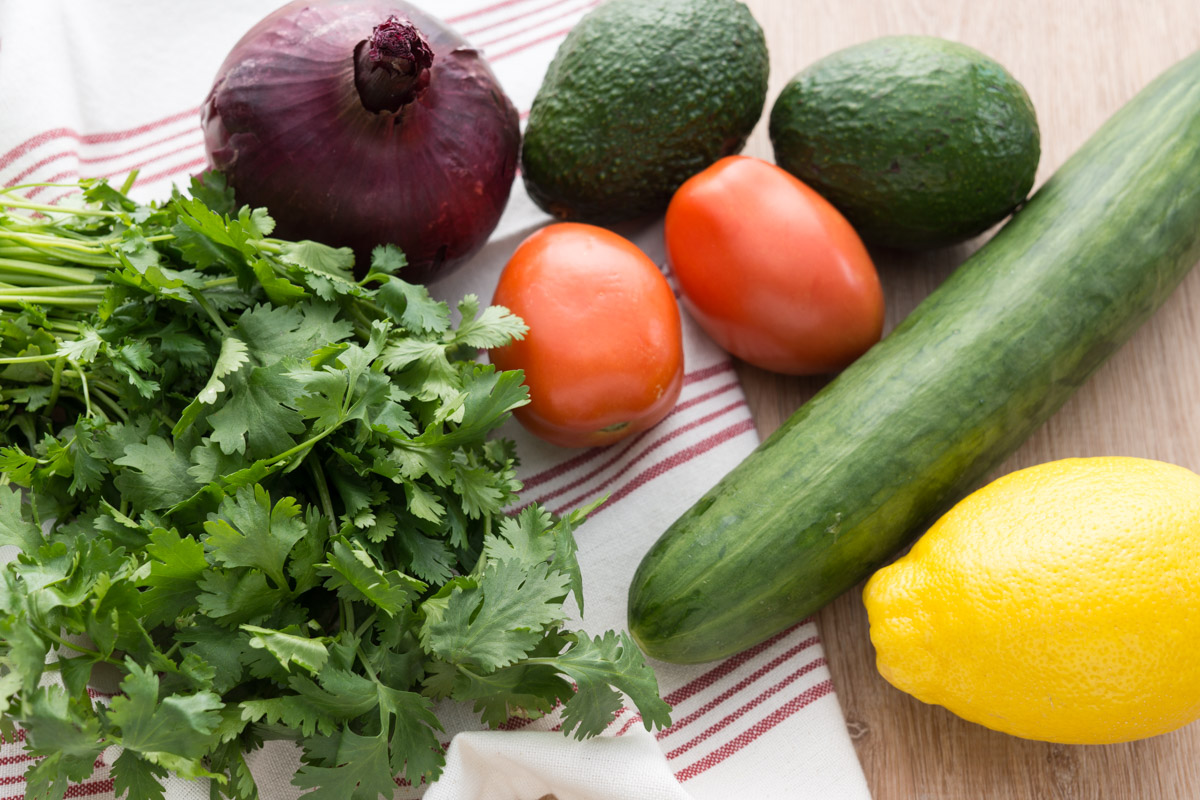 The simple lemon dressing has a light, fresh tang so it's the best of all worlds – creamy, sweet and a little tangy. Serve this Tuna and Avocado Salad on its own, stuff it into a pita pocket or spread it on some grainy bread.
With minimum effort comes a good-for-you tuna salad with maximum taste and health benefits, too.
Preparing the Tuna Salad
Adding to the ease of combining the ingredients is the ease of prepping the salad. The versatile 5" Petite Santoku knife can be used to slice, dice and chop most of the ingredients.
For help with how to dice an avocado, watch our easy how-to video.
How to select an avocado
When I shopped for the ingredients for the salad, I had a difficult time finding ripe avocados as they are usually shipped to the store in their rock hard state. This got me thinking about offering some tips on buying, ripening and storing them. This may be old news for some of you, but for those who are not avocado savvy, here are some tips and information I hope you find helpful.
Choose avocados that are a beautiful green color that feel soft when squeezed but are still firm, not mushy.
Avocados do not begin to soften until they are picked from the tree. To speed up the ripening process, put them in a brown paper bag with a banana or an apple for 2-4 days. Ethylene gas emitted by the fruit enables the avocados to soften.
Don't refrigerate avocados unless they are ripe. The refrigerator is too cold to allow hard avocados to ripen.
Sprinkle cut avocados with lemon or lime juice or store in a covered bowl with the avocado pit to keep them from browning.
Ingredients
1 English cucumber, sliced and halved
2-3 avocados, sliced
2 Roma tomatoes, cored and diced
1 small red onion, diced
1/2 cup minced celery
3 5-ounce cans oil-packed tuna, drained and flaked
1/4 cup chopped cilantro
2 tablespoons fresh lemon juice
1 tablespoon lemon zest
2 tablespoons extra virgin olive oil
Salt and pepper to taste
Directions
Combine in a large salad bowl: sliced cucumber, sliced avocado, diced tomato, diced red onion, minced celery and tuna.
Mix lemon juice, lemon zest and olive oil in a small bowl, Season to taste. Drizzle over salad ingredients and add cilantro, toss to combine and serve.
Recommended Tools