Three Cheers for Root Beer Ribs!
Published 332 days ago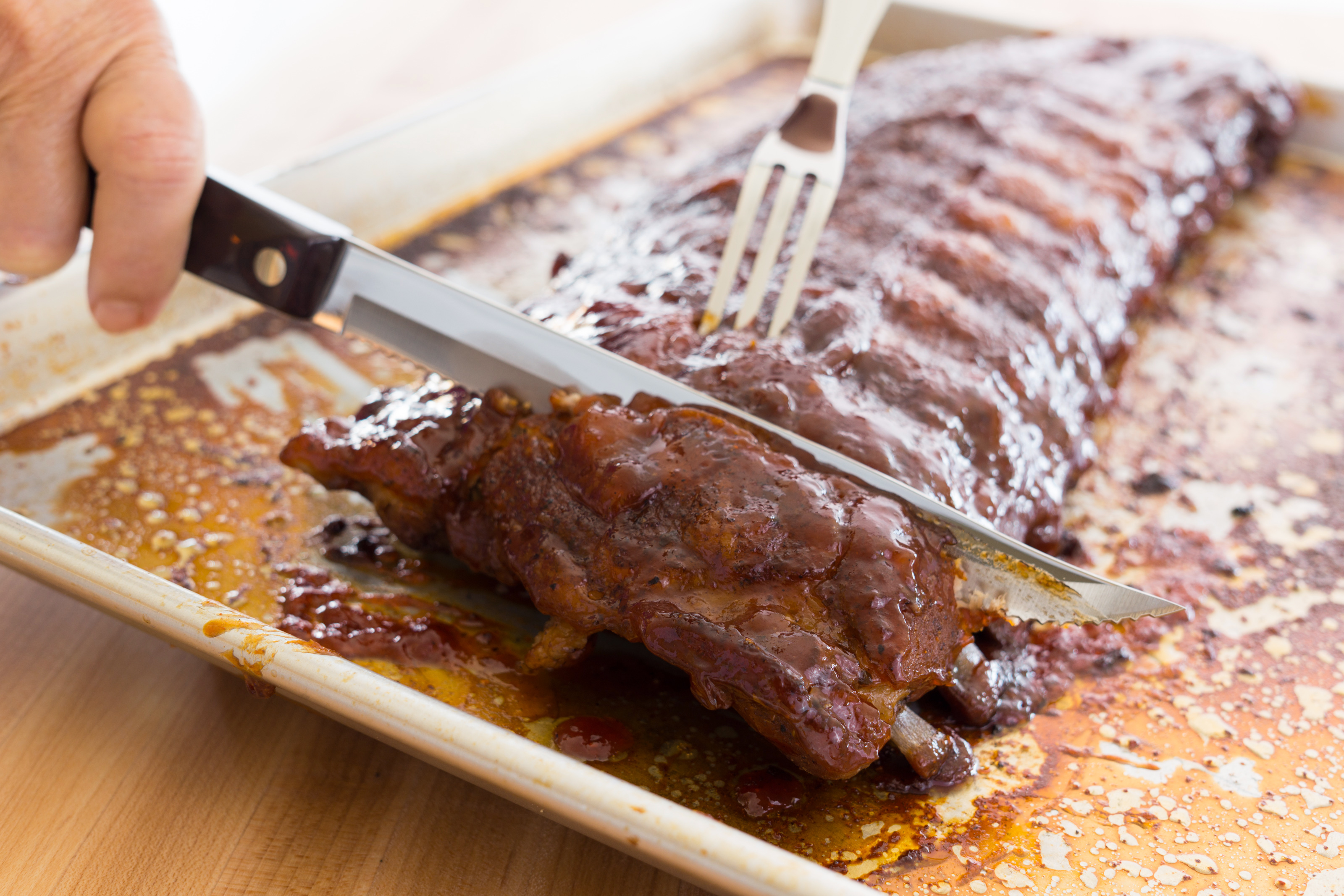 [Many thanks to cookbook author and Barbecue Queen Judith Fertig for this contribution.]
Wherever you build your fire""from driftwood on the beach, in a fire pit by a lakeside cabin, or a grill in a backyard, there is always something new to add to your barbecue repertoire.
Why not Root Beer Ribs* from our new book Red, White, and " Que: Farm Fresh Foods for the American Grill?
Starting off as a popular drugstore soda fountain drink in the late 1800s, root beer surged after Prohibition in 1920. Today, there are over 2,000 brands. Like a good barbecue spice rub, root beer can have a lot of flavor components: vanilla, birch, licorice root, wintergreen, sarsaparilla root, nutmeg, anise, molasses, cinnamon, clove, and honey. Just as a cold root beer and a hot dog go together, so does root beer and pork ribs.
Look for a root beer that is, preferably, sweetened with cane sugar or honey for the best flavor.
And of course, Cutco knives help make the process easy. On the underside of a cold rack of ribs is a membrane that needs to come off. Use your boning knife or paring knife to loosen the membrane, then grab it with a paper towel and peel it off.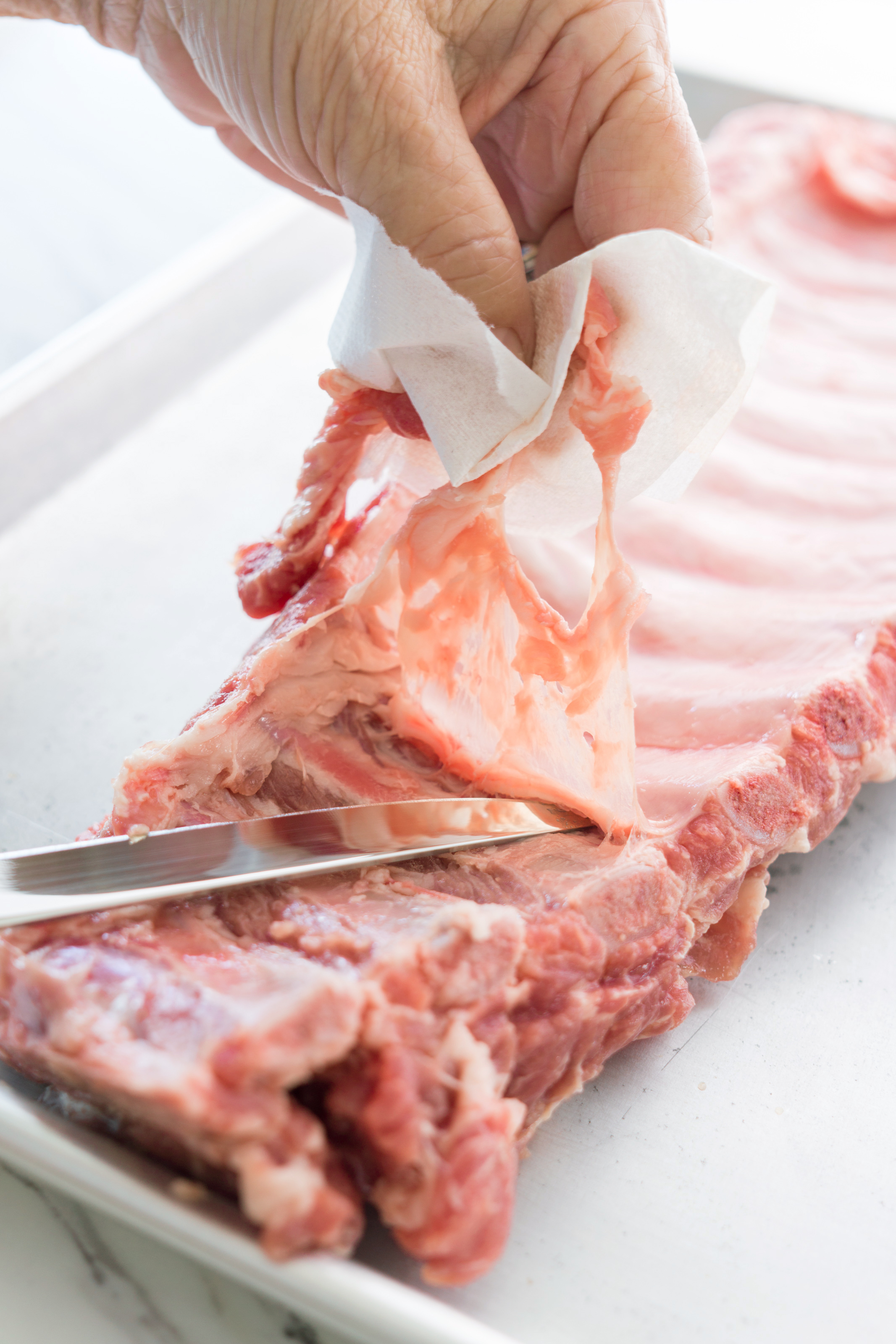 Use a palette knife or spreader to smooth the rub over the ribs. And when the ribs are done to a turn, use the chef's knife or 6-3/4" Petite Carver to cut the ribs into individual servings.
Foam on the Range
Barq's; Atlanta, Georgia - strong root beer flavors
Berghoff Famous Old-Fashioned Root Beer; Chicago, Illinois - smooth and crisp, with notes of birch.
Boylan's; Haledon, New Jersey - hints of wintergreen and anise.
IBC; St. Louis, Missouri - smooth, anise and molasses flavors, with a bit of a bite.
Stewart's; Denver, Colorado - flavored with acacia, Quillaia, and yucca extract.
*Recipe reprinted with permission from RED, WHITE, AND " QUE © 2017 by Karen Adler and Judith Fertig, Running Press
Ingredients
Ribs
2 (1 to 1-1/2-pound/450 to 675 g) slabs baby back ribs
3 (12-ounce/355 ml) bottles root beer, divided
Root Beer Rub
1 tablespoon five-spice powder
1 tablespoon ground coriander
1/4 cup (55 g) packed dark brown sugar
2 tablespoons garlic salt
2 tablespoons sweet Hungarian paprika
2 tablespoons freshly ground black pepper
Root Beer Glaze
1/2 cup (120 ml) clover or other amber honey
4 ounces (113 g) unsalted butter
Favorite barbecue sauce, for serving (optional)
Directions
For the ribs, remove the membrane from the back of the chilled ribs using a boning knife or needle-nose pliers. Place the ribs in a large disposable aluminum pan or a large roasting pan and pour in 20 ounces (591 ml) of the root beer. Place 1 bottle of the root beer in a spray bottle; reserve the remaining 1/2 cup (120 ml) of root beer for the glaze.
Cover and let the ribs marinate in the refrigerator for at least 4 hours or overnight, turning once.
Prepare an indirect fire in your grill or smoker to slow smoke, using apple, cherry, pecan, or oak wood (or a combination).
For the Root Beer Rib Rub, combine all the ingredients in a large glass jar with a tight-fitting lid. Secure the lid and shake to blend. This rub will keep in the kitchen cupboard for several months.
Drain the ribs and pat them dry with a paper towel. Transfer the ribs to a large baking sheet. Sprinkle the rub all over the ribs.
For the Root Beer Glaze, combine the remaining 1/2 cup (120 ml) of the root beer with the honey and butter in a saucepan over medium-high heat. Stir to combine, and cook until just bubbling, then transfer to a bowl.
When you see the first wisp of smoke, place the ribs on the smoker rack. Cover and slow smoke at 250°F (121°C) for 2 hours, spraying with root beer every 30 minutes. When the rib meat has pulled back from the bones, carefully turn the ribs over. Turn the ribs again and brush them with the glaze. Close the lid and slow smoke for 15 more minutes so that the ribs develop a beautiful sheen.
To serve, leave as whole slabs on a platter or cut into individual ribs. Pass your favorite barbecue sauce, if you like, or the remaining of the Root Beer Glaze.
Recommended Tools